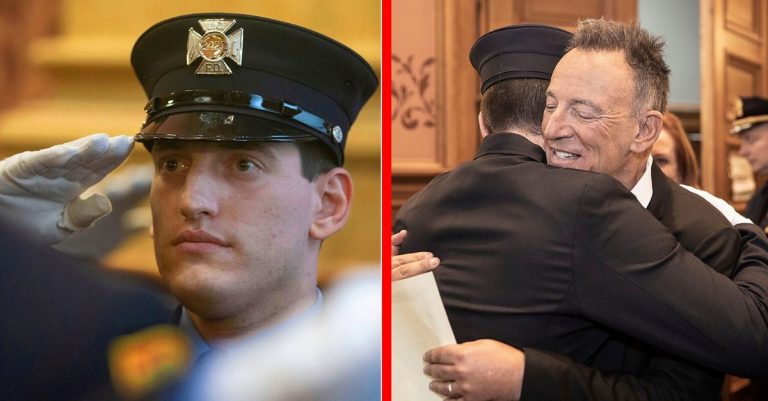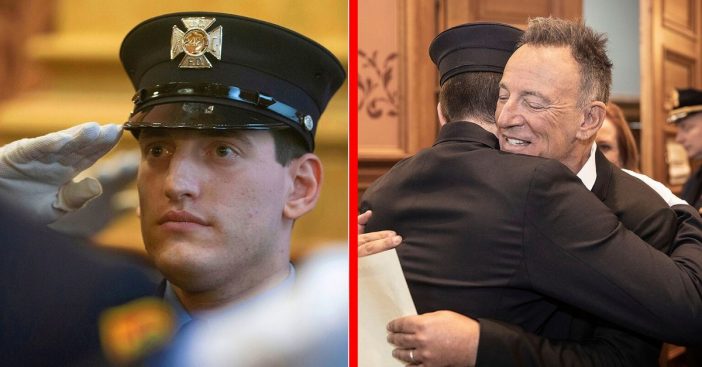 Sam Springsteen, Bruce Springsteen's youngest son, is the nation's newest firefighter.

He would graduate from the fire academy in 2014 and complete his civil service exam to become a full member in 2017.

The swearing-in just took place and Bruce is proud as can be!
Bruce Springsteen's youngest son, Sam, has just been sworn in as a firefighter in the state of New Jersey! At 26 years old, he is one of 15 that was sworn in by the mayor of Jersey City, NJ in city hall. "It was a long road, he was very dedicated for quite a few years and we are just excited for him today," Bruce proudly says of his son.
Sam talks about his training and admits that it wasn't easy. The new additions to the fire department team bring the total number up to 66 firefighters. Mayor Steven Fulop notes that this is a "historic high."
Bruce Springsteen's son, Sam, is making his family proud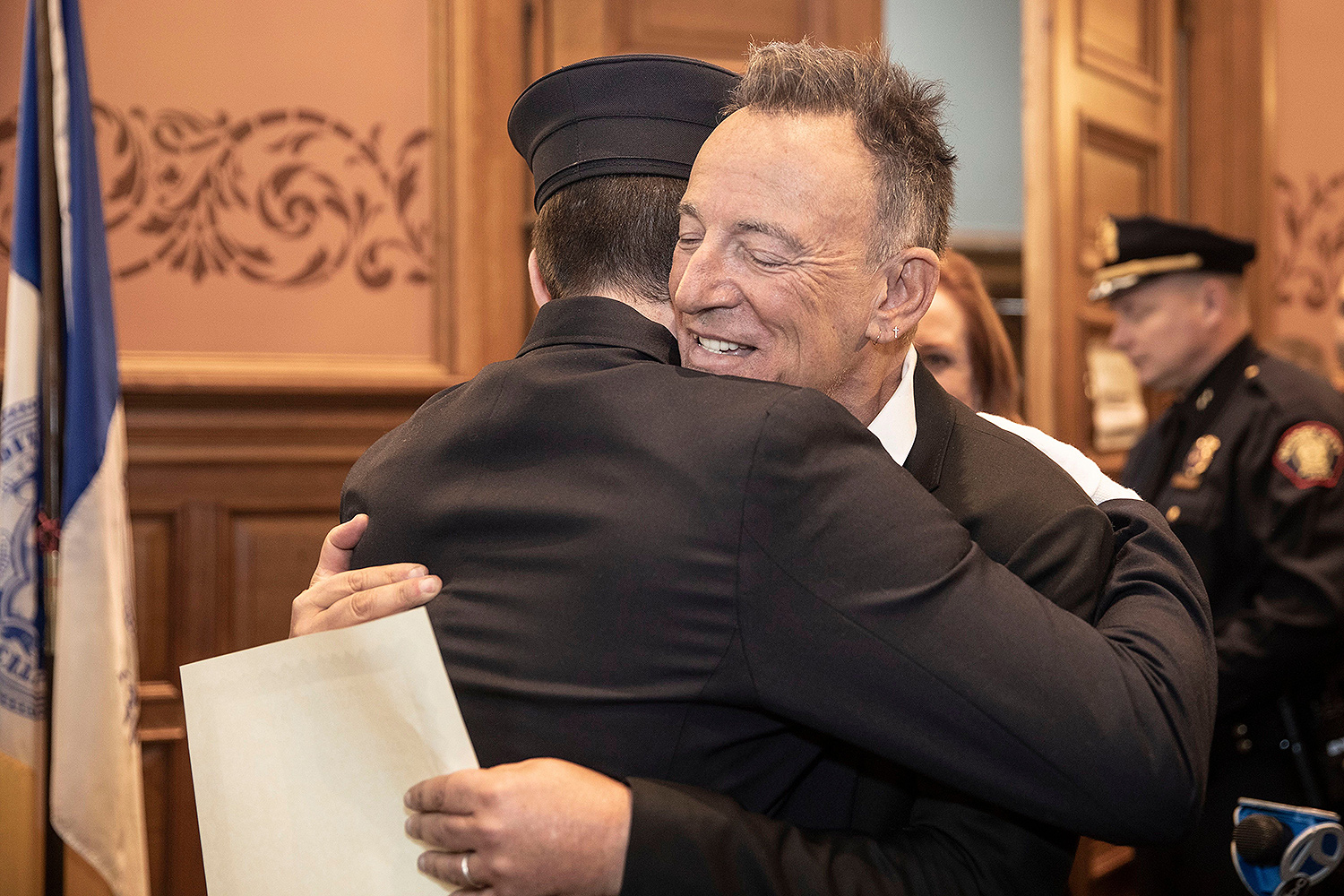 Back in August, Bruce's wife and Sam's mom Patti Scialfa would offer Sam 'congratulations' on social media on becoming an NJ firefighter. "CONGRATULATIONS 🔥" she writes on Instagram back in August. "…You followed your dreams…JC firefighter .. 💪Stay safe 💪.. ❤️love your brave heart❤️."
RELATED: American Firefighters Applauded As They Arrive To Help In Australia
Sam graduated from the Monmouth County Fire Academy back in 2014 and took a civil service exam to become a full team member in 2017. Monmouth County Fire Marshal Henry Stryker III has nothing but good things to say about Sam. "He's very smart," he says of the new team member. He adds that Sam "enjoyed what he was doing."
Already putting his skills to the test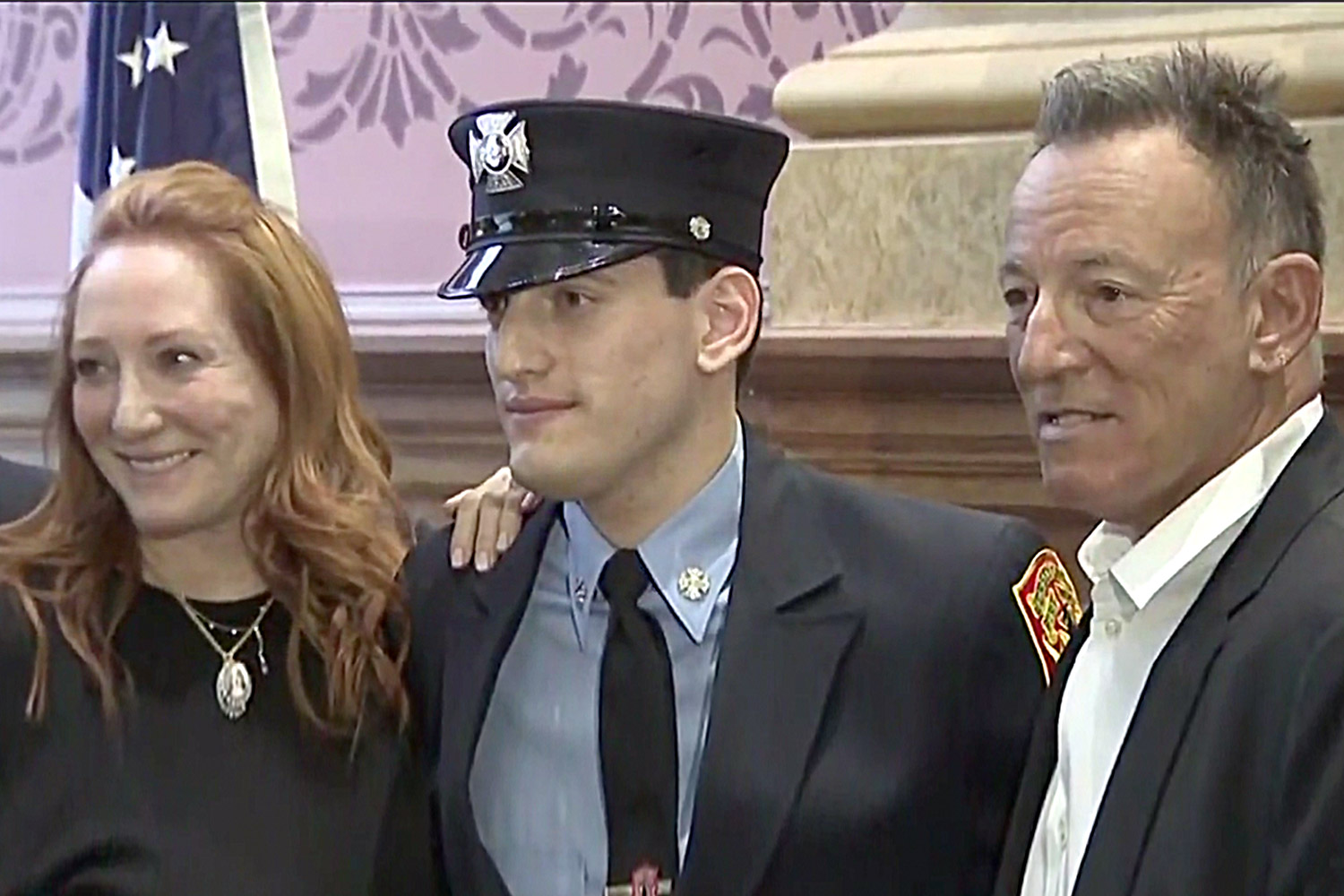 Since graduating from the fire academy, Sam kept himself busy in the meantime. He has volunteered at the Colts Neck Fire Department, the Long Branch Fire Department, and the North Wildwood Fire Department. While doing so, he and another firefighter saved a fisherman who was stuck in the mud. Already putting his training and skills to the test!
Congratulations to Sam Springsteen on becoming Jersey City's newest firefighter! We know he'll do amazing.