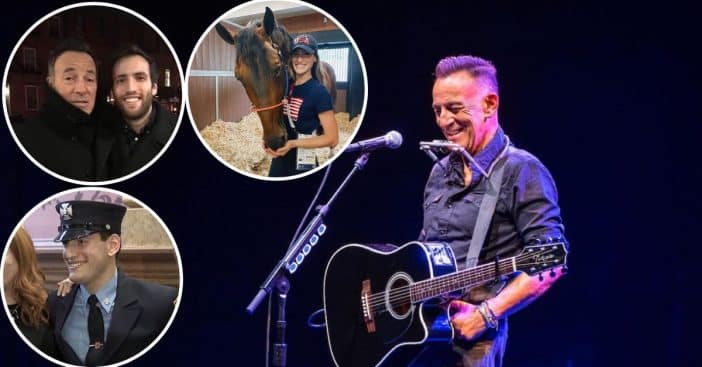 Despite having a challenging childhood, Bruce Springsteen made up his mind to be an exemplary and better father to his kids. The actor started a family with his long-time partner, Patti Scialfa almost two years after they began dating in 1988.
The duo met when the Grammy Award winner had just divorced his first wife, Julianne Phillips and their connection was instant especially when Patti began work as a backup singer in Springsteen's E Street Band. Now, the singer is a dad to three adorable children, Evan, Jessica, and Sam, all of whom he dotes on.
Bruce Springsteen says his children have no interest in his works
'The Born to Run' crooner revealed to New York Times in 2017 that even though he has so many accolades to his name, his kids do not seem interested in his works. "We had our kids late, I was 40 when our first son was born, and they showed a healthy disinterest in our work over all the years," he told the news outlet. "They had their own musical heroes, they had their own music they were interested in. They'd be pretty blank-faced if someone mentioned a song title of mine."
Springsteen also reiterated how he felt about his children's reaction during an appearance on The Graham Norton Show in November 2022. "Now they have virtually no interest in music or in that part of my life. …" he added. "But as I always say, 'They don't need a hero, they need a father.'"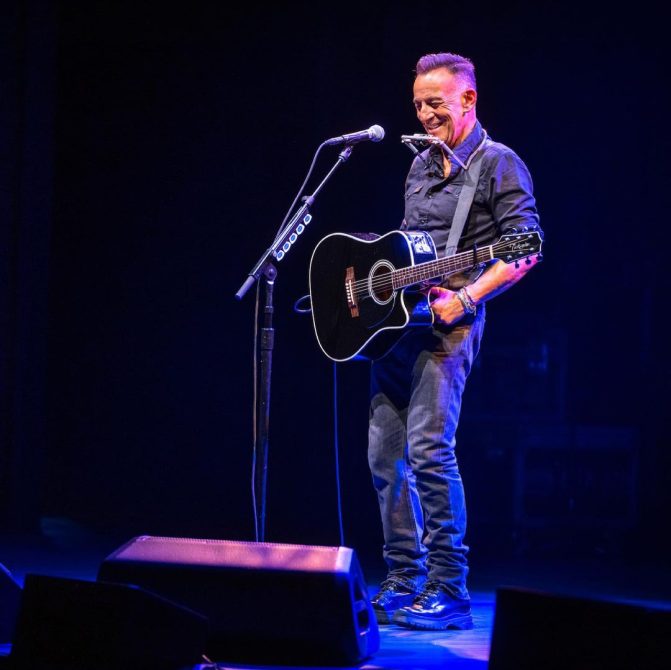 However, he said that although his kids have not even read his best-selling memoir, he does not feel bad about it. "I know that none of my kids have read the book, though I imagine someday they will perhaps. I kind of like that," Springsteen said. "I always looked upon that as that we did a good job."
Meet Bruce Springsteen's three children:
Evan James Springsteen
On July 25, 1990, the lovebirds welcomed their first child, son Evan. Just like his parents, the 32-year-old has a passion for music. On an episode of Springsteen and Barack Obama's podcast, Renegades: Born in the USA, the singer spoke about how his life changed after the birth of his first child.
"That is a gift you get from your children and from your wife," he said. "Your acknowledgment of a new self. And the realization of your manhood. It was huge. You know, I woke up. I felt as someone, not necessarily someone different, but someone so much further down the road than I thought maybe I'd ever get."
Evans leads a very private life except on some occasions when he joins his family for special events and even performed with his parents onstage. Springsteen while addressing Boston College's Class of 2024 during their first-year Academic Convocation in 2020, referred to his oldest son who also graduated from the school in 2012.
"It's going to be unforgettable and the ride of your life. My son, who graduated from this very institution, told me so," the singer told the freshmen via Zoom. "You will spend your next four years living in a place where the life of the mind is paramount. The life of the mind is a beautiful thing."
Jessica Rae Springsteen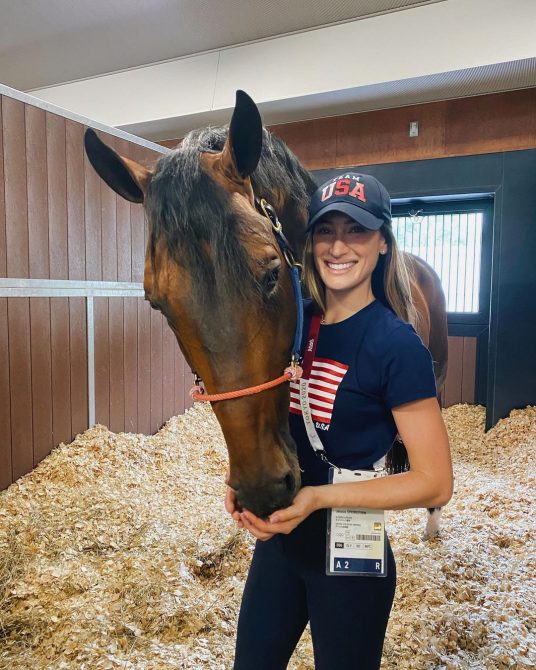 Springsteen's only daughter, Jessica Rae, was born on Dec. 30, 1991. She is a professional equestrian who began riding horses at a young age on her family's 300-acre farm in New Jersey. The 31-year-old revealed to People that she became interested in horse riding when her mom began riding lessons. "I started riding when I was really little. My mom had always wanted to ride so when we moved to New Jersey she started taking lessons," Jessica told the outlet. "Our home is right across the road from one of the top junior training barns — and I went right into that when I was a teenager."
Jessica graduated from Duke University in 2014. During her time in college, she made her first attempt at the Olympics but did not make the U.S. Equestrian team for the 2016 Summer Olympics. However, she got her opportunity where she earned a silver medal at the 2020 Summer Olympics, which was postponed until the summer of 2021 due to the COVID-19 pandemic.
The 31-year-old once revealed to CNN the secret of her success. "I think the chemistry between you and your horse can vary from ride to ride," she explained to the outlet. "Some horses, you get on immediately with and you pick right away, and others, it can take a little bit longer and be a bit of a struggle. But I think you have to be patient, and it has to be a mutual give and take between the horse."
Sam Ryan Springsteen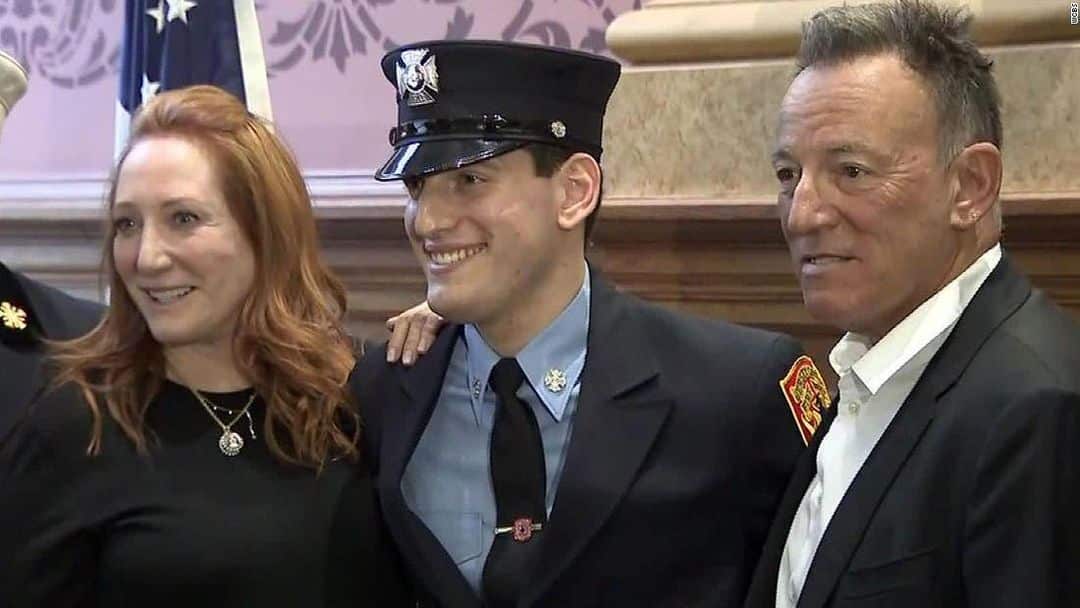 Bruce Springsteen and Patti Scialfa welcomed their youngest child, son Samuel Ryan, on January 5, 1994. The 29-year-old attended Ranney School before proceeding to Bard College of Liberal Arts in New York. Also, Sam graduated from Monmouth County Fire Academy and graduated in 2014. He was sworn in as a New Jersey firefighter in January 2020 with his parents proudly seated at the front row as they watched him accept his duties.
Bruce revealed how happy he was at his son's achievements in an interview with pressmen. "This is my son's day, so I'm staying out of it," he said. "We're very proud … It was a long road. He was very dedicated for quite a few years, and we're just excited for him today."
The 29-year-old welcomed a daughter with his lover in 2022 making Bruce and Scialfa proud grandparents. Scialfa took to Instagram to share the happy news of having a grandchild. "Walking the baby," she wrote in the caption alongside a picture of the new parents walking the child who was in a baby stroller. "Lily Harper Springsteen."