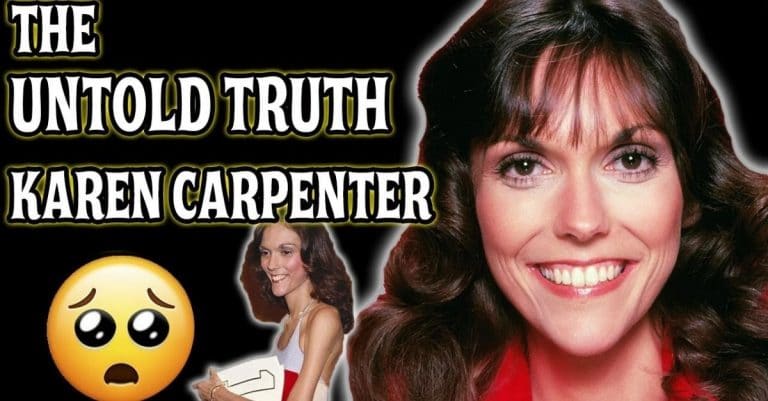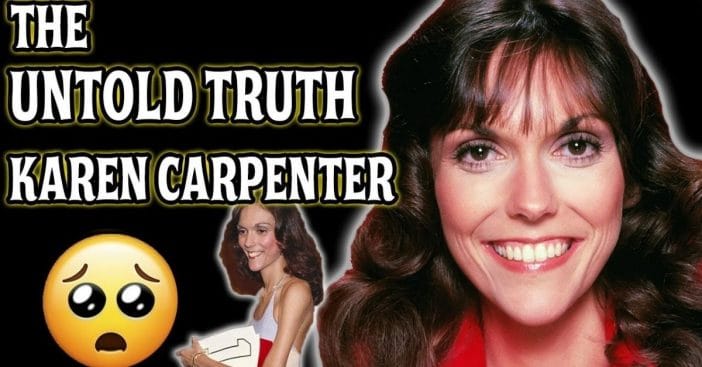 Who doesn't fondly remember The Carpenters? The brother-sister duo began in the late '60s and exploded in popularity in the 1970s. Everyone listened to Richard and Karen Carpenter! And though they became the leading sellers of easy listening, frequently topped the charts, and were some of the best-selling music artists of all time, they weren't always living on top of the world.
While on stage, Karen remained in her element and appeared happy, but she battled demons behind that 'Sweet, Sweet Smile'. Let's head back to the '70s and learn a little more about the incredible highs, and tragic lows of Karen Carpenter. 
A Musical Life for Me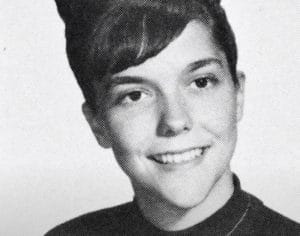 Karen Carpenter was born on March 2, 1950, in New Haven, Connecticut. At the time, her older brother, Richard, was considered a child piano prodigy. Then in 1963, 13-year-old Karen and her family moved to Downey, California.
RELATED: "Merry Christmas Darling" 8 Things About The Carpenters Every Fan Should Know
Karen joined the band in high school where she learned to play the glockenspiel. However, since she didn't enjoy playing the xylophone-like instrument, she begged her parents to buy her a Ludwig drum set. The drum kit cost $300 at the time, which would be about $2,500 today. 
Karen Carpenter enthusiastically absorbed all the skills she could, and it only took her a year to learn some of the most complex drum beats out there at the time.
Karen won the prestigious John Philip Susa Band Award in 1967 and attended Cal State University at Long Beach. While at Cal State, both Karen and her brother were members of the choir. Now that the siblings could easily rock out together, it was time for the duo to hone their singing chops. The choir director recognized Karen's potential and gave her further lessons to develop the three-octave range she became known for. The director knew she had the potential to become a star. 
A Drummer Who Sang
Karen's first band Two-Plus-Two was a group of three girls from Downey High School. However, the band split up after Karen asked if her brother could join the group.
Karen and Richard then formed a new group with one of Richard's college friends, Wes Jacobs. They called themselves the Richard Carpenter Trio, with Karen on drums. Soon after, the trio signed a contract with RCA Records and made two instrumentals, that were never released.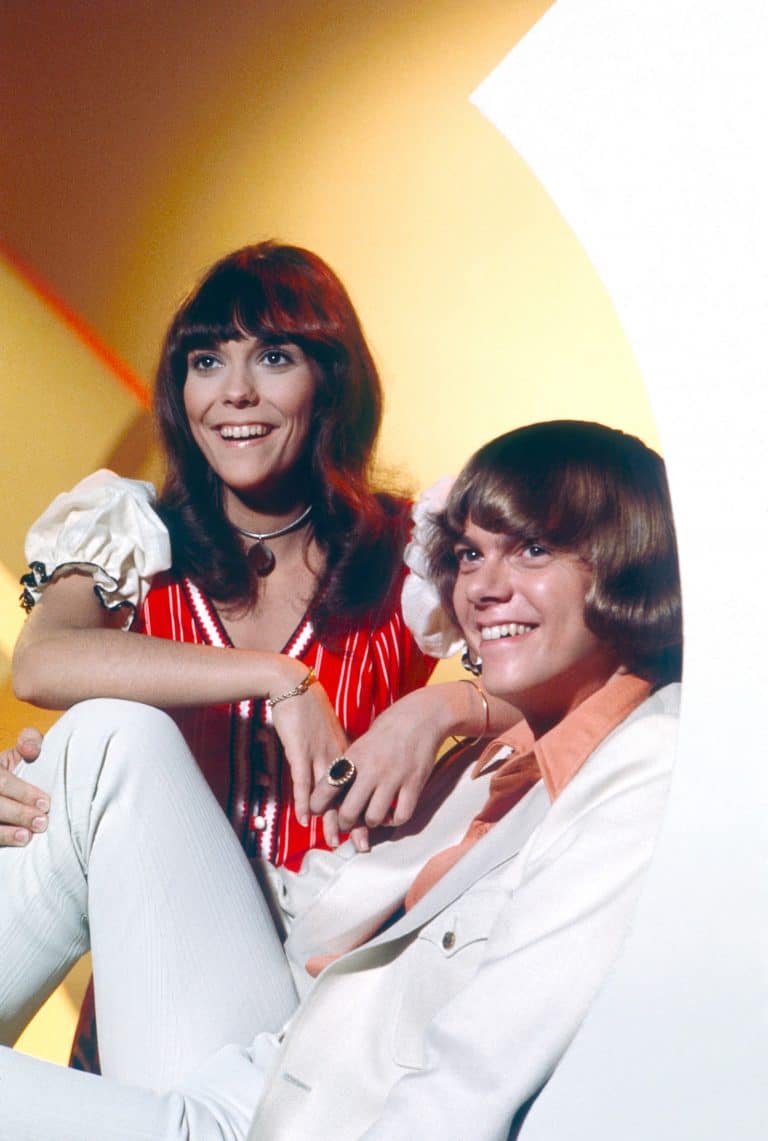 Wes Jacobs left their trio in 1967 to further his classical music education and later joined the Detroit Symphony Orchestra. So it was just Karen and Richard experimenting with new sounds before forming one more short-lived band called Spectrum. Additionally, the middle-of-the-road sound didn't provide much success besides opening for Steppenwolf early in their career. 
A Genie And 3 Wishes
In 1966, The Carpenters had a session with Joe Osborn, who was so impressed with Karen's singing ability that he signed her to a contract with his label Magic Lamp Records. Did Karen just stumble upon a genie in a bottle? What 3 wishes would she make? 
Well, Magic Lamp Records quickly folded. They made their first public television appearance in 1968 as The Dick Carpenter Trip on Your All American College Show. With Karen drumming and singing "Dancing in the Street", they moved on to the finals round and The Carpenters began gaining some traction. 
They continued making demos with Osborn, and one sent to Herb Albert at A&M Records did the trick. In April of 1969, Albert signed The Carpenters to a contract saying of Karen's voice, "It touched me. I felt like it was time."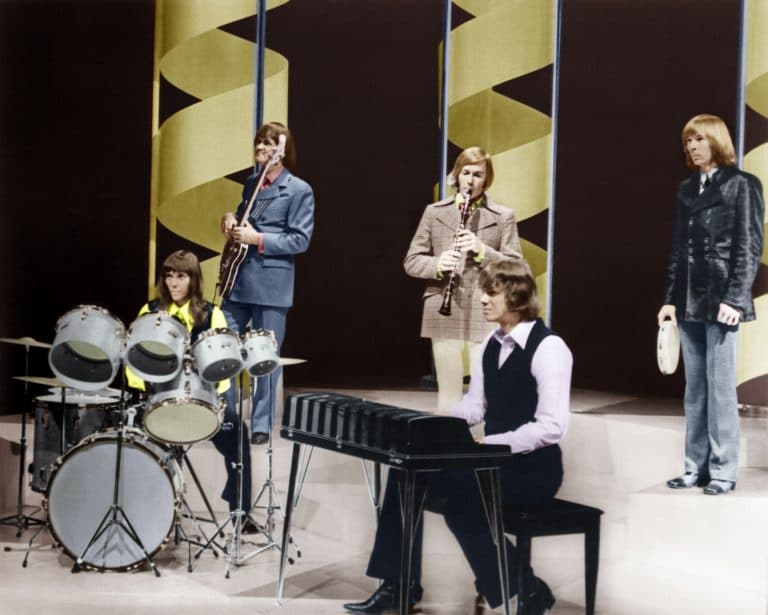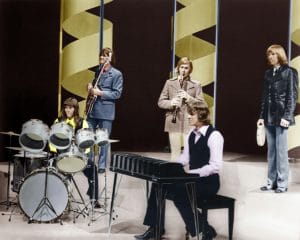 Wish #1 granted. Karen was the drummer and co-lead singer for the group. Initially, she sang from behind the drums, and you could barely see her as she was only 5'4. A few audience complaints about not having a true focal point forced the pair to make a change. As the band's frontwoman, she catapulted from behind the set and into the limelight. 
The Carpenters became a huge pop sensation achieving commercial and critical acclaim in the 1970s. They won 5 Grammys and were nominated for 4 more.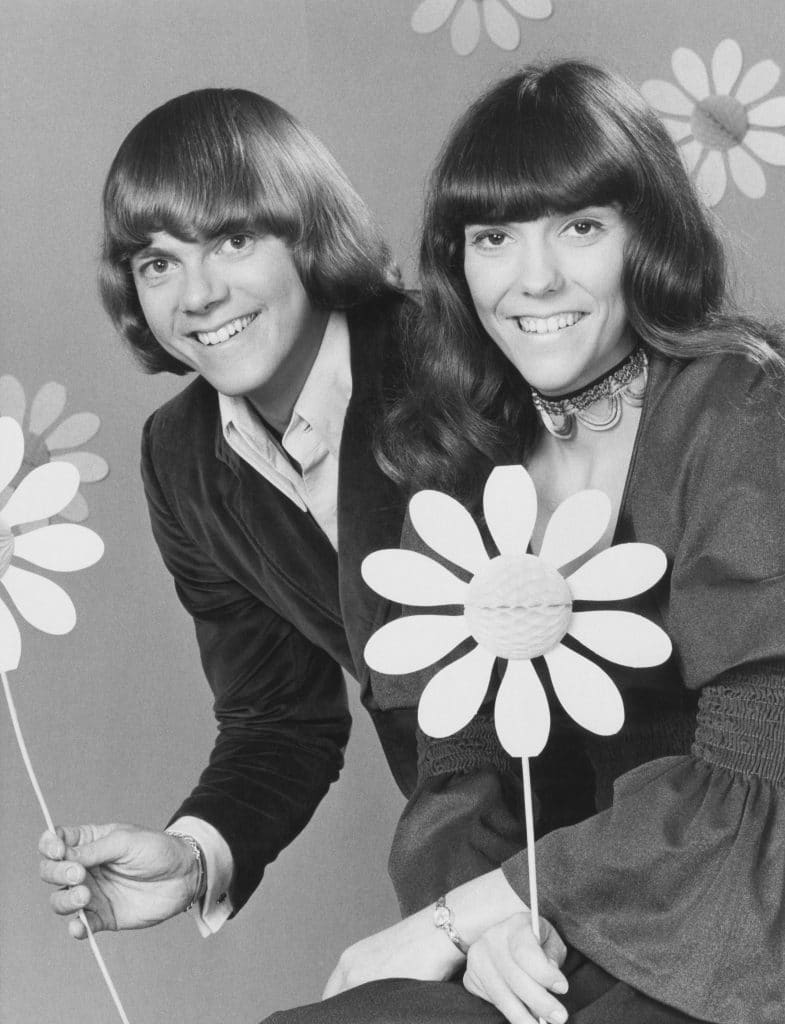 With all of their success, you would have never guessed that both of the Carpenters were struggling with personal issues in the mid-to-late '70s. The Carpenters had to cancel a tour in 1975 due to Karen's weak condition caused by an undisclosed eating disorder. The Carpenters took a hiatus in the late 1970s after Richard had developed an addiction to Quaaludes and sought treatment. 
Karen Carpenter took this chance to record a solo album with producer Phil Ramone. Her brother and record label hated the music and it wasn't released until much later and after some remixing. Some of the songs were released after her tragic death, but then the entire album was released in 1996. Wish #2 granted.
What could have been Karen's 3rd wish? She wanted to be married and have a family but knew that her touring job would make that difficult. Until one day she met "prince charming" or so she thought. 
Much like Cinderella, Karen Carpenter married Thomas James Burris after a short courtship. Burris was a divorced, real-estate developer with an 18-year old son from his previous marriage. He was also 9 years older than her but everything was supposedly perfect. 
However, Karen wanted to have children, but her husband previously had a vasectomy and refused to have the surgery reversed. Needless to say, their marriage didn't last and ended after only 14 months. Karen's close friends said her marriage to Burris was one of the worst things to happen to her and suggested that he was abusive. 
A Tragic Final Chapter
Karen Carpenter struggled with a secret demon that her fans didn't know about. Although many fans wondered if something was wrong when she began rapidly dropping weight.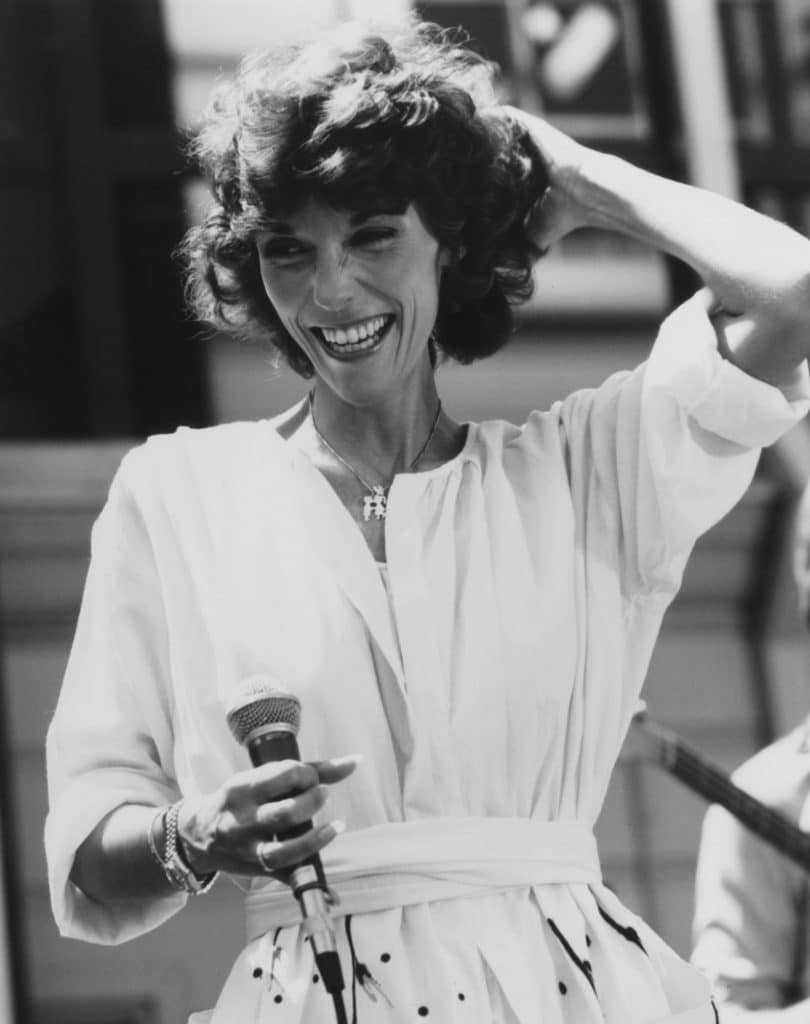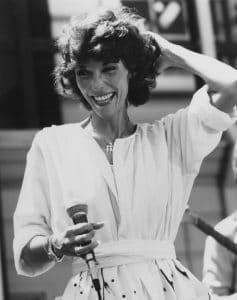 Karen had been a healthy child, but sometime in high school, she started dieting. She soon followed diets and remained at a consistent weight for several years before seeing a picture of herself from a show and feeling unhappy with how she looked.
Carpenter hired a personal trainer in 1973 hoping to lose weight but fired them after she gained muscle. The singer then began her own fitness routine and obsessively counted calories. She lost over 20 pounds in unhealthy ways.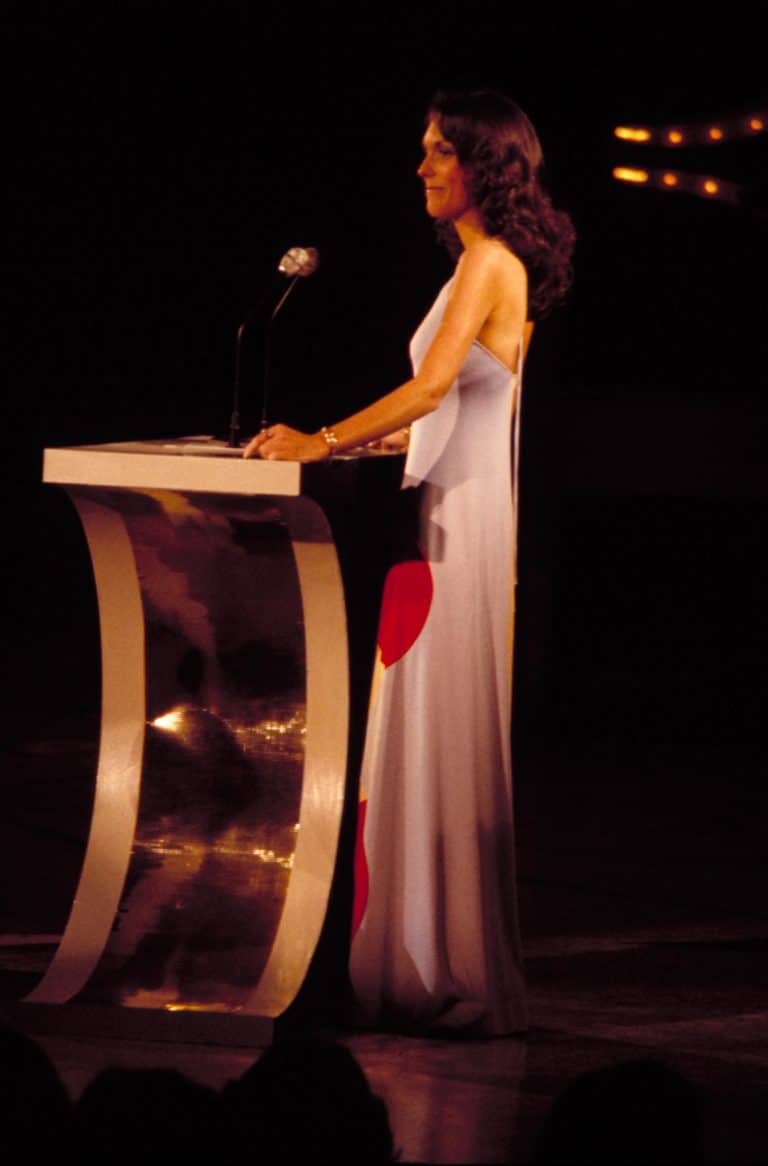 By late 1975, Karen was gaunt and severely underweight. Her fans would gasp when she stepped onto the stage, seeing how skinny she was with their own eyes. Karen Carpenter took multiple kinds of medication to aid in her unhealthy weight loss. The singer even used her married name and stage name to get more medication. 
Karen admitted to Richard that she had a problem in 1981. Before this, Richard didn't know what to do for her.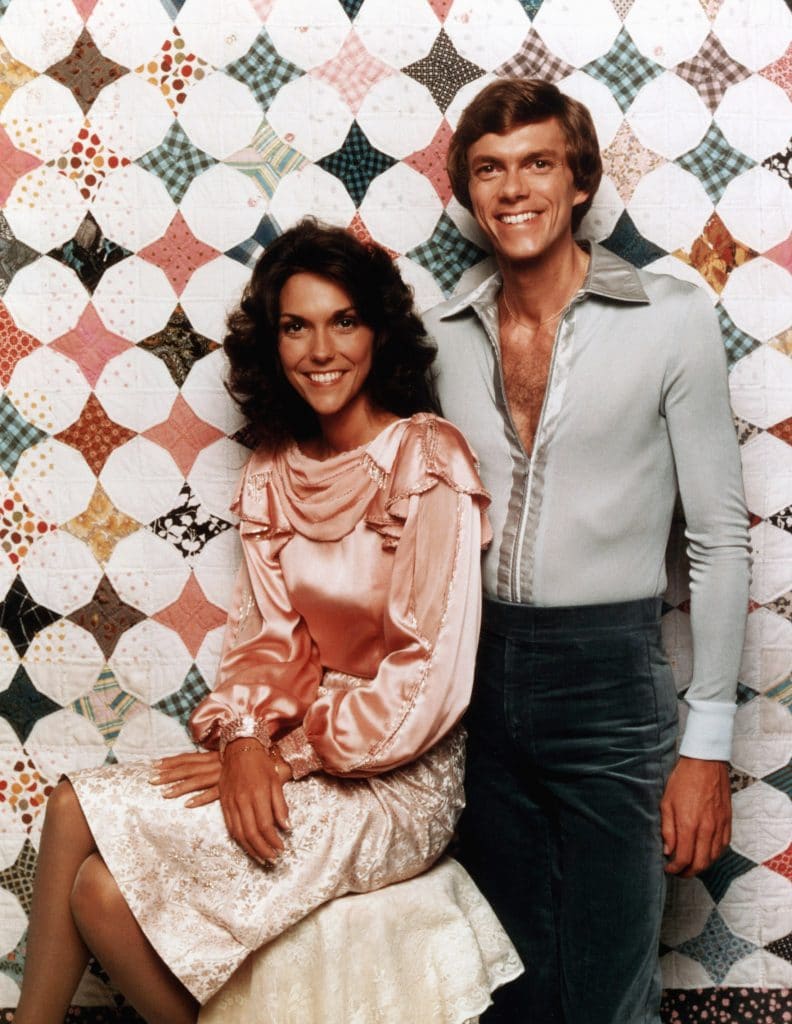 Her condition worsened until September of 1982 when Karen was admitted to a hospital in New York. The doctors were successful and helped her gain some of the weight back. Karen returned home to California in November 1982. She continued making public appearances and making new music with Richard. 
On February 1, 1983, Richard and Karen had a meeting about their upcoming tour. Little did Richard know this would be the last time that he saw his beloved sister.
Karen collapsed in her parents' home the morning of February 4, 1983. When paramedics found her, her heart was barely beating. The singer was rushed to the hospital, but her body couldn't handle the trauma any longer and Karen Carpenter tragically passed away at the young age of 32.  
It was later discovered that she had suffered heart failure from complications of anorexia. The term anorexia was not used in public until the tragic passing of Karen Carpenter. Her family, friends, and fans were all devastated. Her career was thriving and she had been such a positive light in the world. 
The Lasting Impact of Karen Carpenter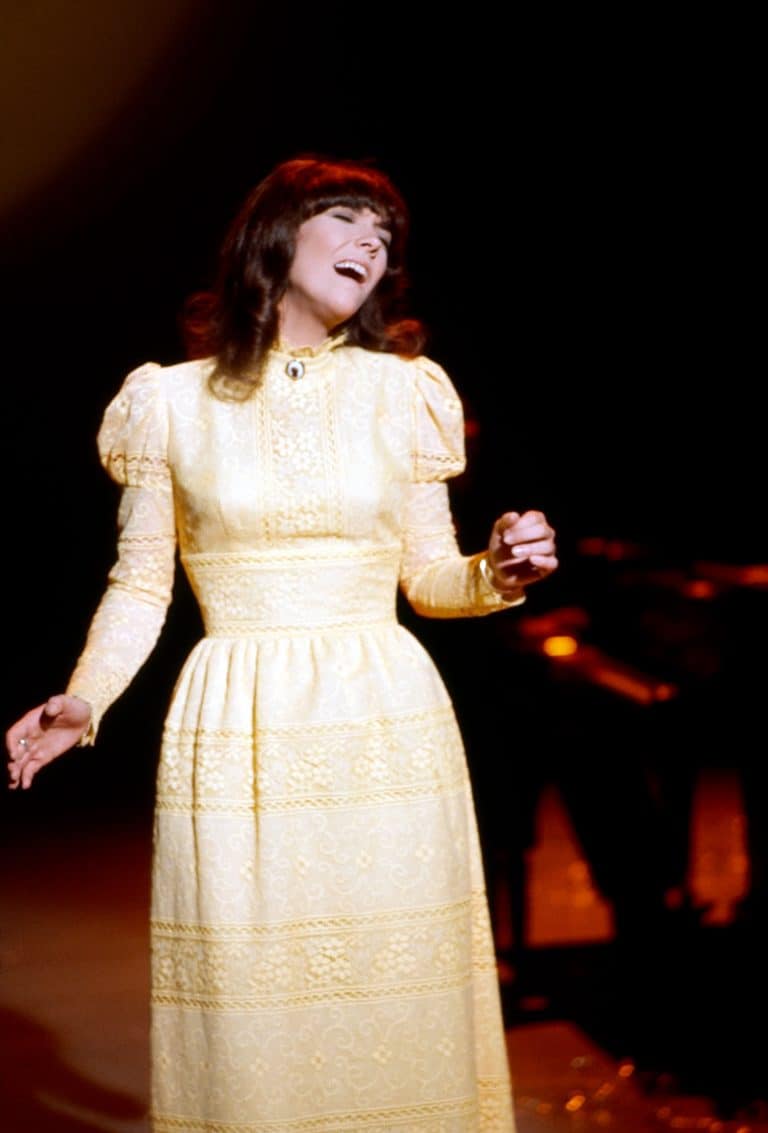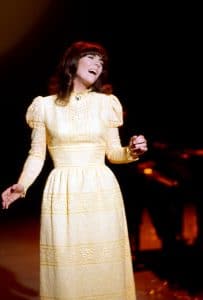 After her death, Karen's family set up a memorial in her honor. The Karen A. Carpenter Memorial Foundation researched eating disorders and how to help people with the resources that they need. Today, it is called the Carpenter Family Foundation and it supports many charitable causes— still including eating disorder research. Her family sought to make sure that other people knew the dangers of eating disorders and that there was help out there for people who were suffering. 
Today, there is a National Eating Disorder Association hotline where people can call, text, or chat online with a professional. If you need help or are struggling with an eating disorder please contact your doctor and get the help you need. Do it for Karen, and do it for yourself.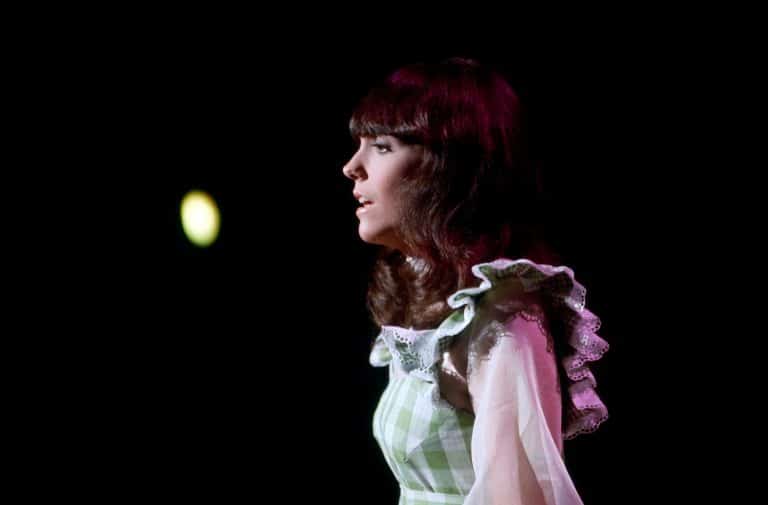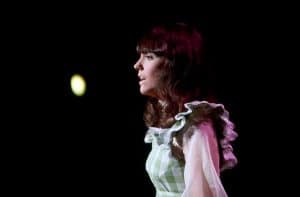 Karen Carpenter's legacy still lives on today. Rolling Stone named her one of the top 100 greatest singers of all time in 2010. No one can match her voice.
Do you have a favorite song that the Carpenters sang? Or that Karen herself sang? How did the Carpenters' music affect you growing up?