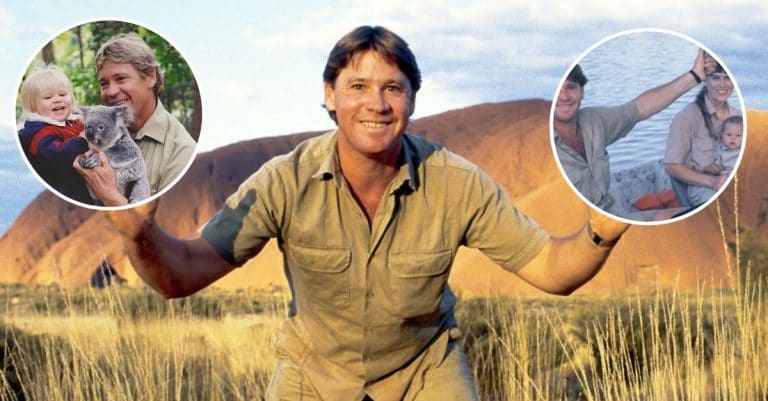 Bindi Irwin and her brother Robert both shared some heartwarming posts to celebrate their late father on Father's Day. Their dad, Steve Irwin, passed away in 2006. The kids were still very young when he passed away but he definitely holds a very special place in both of their hearts.
Bindi is even more appreciative of her father now that she is a mother herself. Bindi shared a post honoring her father, her husband, and her father-in-law on the day celebrating dads. In the throwback photo, baby Bindi is seen in her mother's lap with Steve holding an umbrella over them.
Bindi and Robert Irwin share throwback photos to celebrate Father's Day
View this post on Instagram
She wrote, "Appreciation post for the three most incredible fathers in my life. My dad, my husband and my father-in-law. My dad taught me the importance of strength when standing up for what I believe in and to have empathy for all living beings. My husband amazes me every day with his kind and steadfast heart, his love for our daughter is infinite. My father-in-law works tirelessly for his family and is always there with a word of encouragement. These extraordinary men inspire me and I love them so very much."
RELATED: Bindi Irwin Shares Beautiful Video Of Father Steve Irwin Speaking On Fatherhood
View this post on Instagram
Robert also shared several throwback photos of himself as a baby with his dad and an adorable koala! He wrote, "It's Father's Day in the US today – I feel so lucky to have had an absolute superhero for a dad. One of the things I'm most thankful for was the passion for wildlife that he instilled in me at such a young age. He taught Bindi and I the importance of treating every living being as you would wish to be treated 💙"
While Bindi turned off comments for her post, Robert allowed them. Bindi commented with several hearts while others shared their love and appreciation for Steve as well. Wishing Steve, Chandler and his father, and all of the dads out there a belated Father's Day! What did you do to celebrate this year?