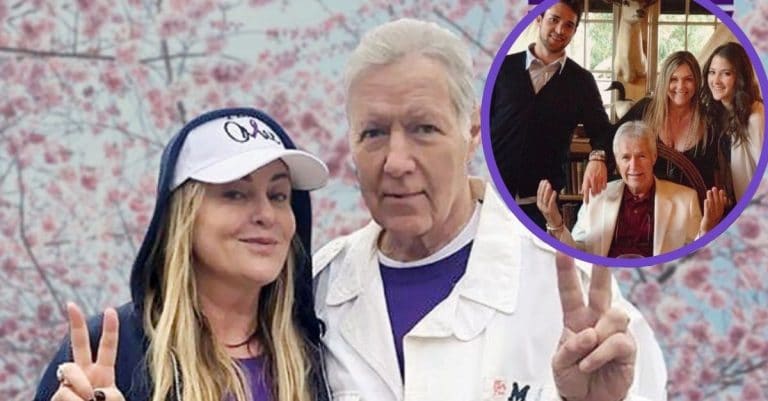 After Alex Trebek passed away in the autumn of 2020, this is his children's first Father's Day without him in their lives. But they carried their love for him in their hearts, with daughter Nicky sharing a tribute post on Instagram.
Nicky Trebek, 55, shared the photo on her official page late on Saturday, the evening before Father's Day. It shows herself as well as father Trebek and his two younger children Matthew, 31, and Emily, 28.
The Trebek family honors Alex Trebek on Father's Day
View this post on Instagram
Nicky Trebek honored Alex Trebek on her and her siblings' first Father's Day since Trebek's passing on November 8, 2020 at the age of 80. She captioned the family photo, "Seems like a minute ago."
View this post on Instagram
RELATED: Alex Trebek's Son Shares One Item He Saved From His Dad
She also added the tags #missingyou #trebekgang, and #dadlove. In the picture, Trebek sits in front of his three standing children. His passing follows a year and a half long battle with stage 4 pancreatic cancer.
Remembering Trebek as a dad first and foremost
View this post on Instagram
For Father's Day 2020, Trebek's wife Jean along with Matthew and Emily discussed what kind of man Trebek was as a parent. Their talk was part of a piece for Insidewink, where Jean works as an editor. Matthew cited Trebek's "persistence," Emily his "determination," and Nicky admired his "generosity" and "humility" in the face of his cancer diagnosis.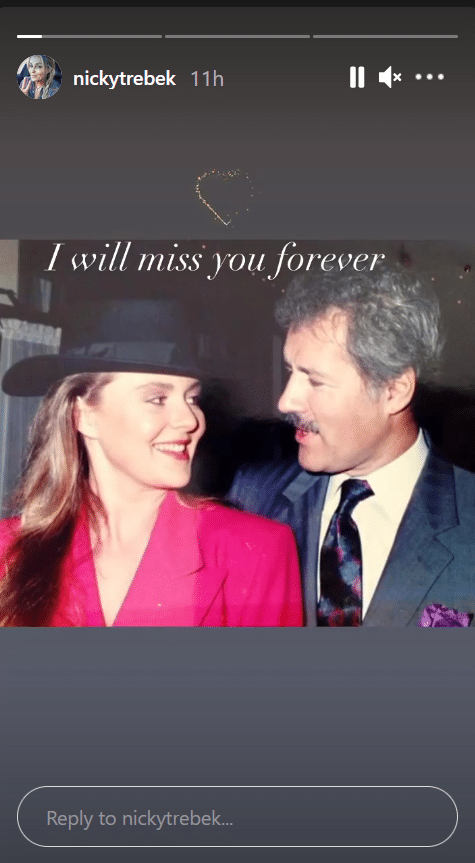 In addition to a lasting post, Nicky also shared another photo in her Instagram story, which typically stays up for 24 hours before disappearing. That photo featured herself, Matthew, and Trebek, with the caption "I miss you." Another addition to her story featured another shot of Trebek and another message mourning his absence.
A very poignant Father's Day to the late Alex Trebek.