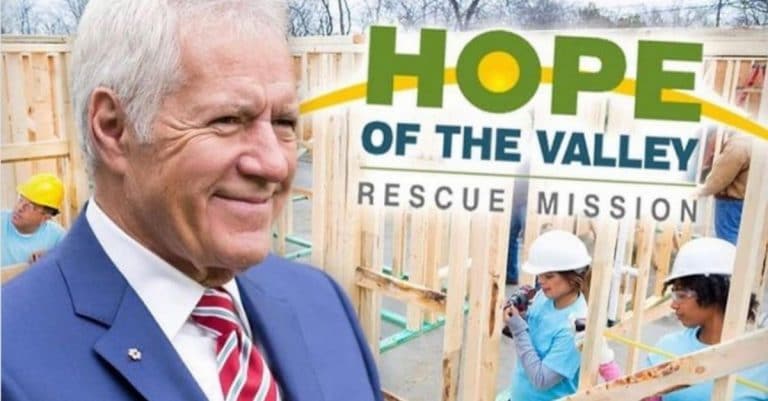 Even after passing away, Alex Trebek continues to have an impact not just on television culture but the very welfare of Americans. His daughter Nicky highlighted his recent involvement in philanthropic work in the form of a $500k donation to Hope of the Valley. This, in turn, will help build a massive homeless shelter to get citizens back on their feet via a facility known as bridge housing.
The location in question will become the Trebek Center. Previously, the building had housed California's famous Skateland. The organization has from May to December to prepare a homeless shelter that will house 107 beds with all the important amenities.
Nicky Trebek highlights and celebrates her father's involvement with Hope of the Valley
View this post on Instagram
On Wednesday, March 24, Nicky Trebek took to Instagram to showcase her father's philanthropic work. The iconic Jeopardy! host passed away in November of 2020. But before that time, he and his wife donated some $500,000 to Hope of the Valley Rescue Mission. This organization helps connect the underserved with meals, medical appointments, safe shelter through the nights, and clean showers.
RELATED: Skateland Rink Officially Closes, To Be Remade Into 'Trebek Center'
Trebek's particular donation will go towards the upcoming Trebek Center, which was recently Skateland Rink. In her caption, Nicky Trebek used a series of hashtags to highlight causes of importance to her whole family and the way it made her feel: "#combathomelessness #hopeofthevalley #107beds #thursday #blessings #trebekcenter #2021 #gratefulheart."
Addressing a particular need: bridge housing
View this post on Instagram
Hope of the Valley's Trebek Center will become one particular type of homeless shelter. After construction beginning in May, as of December, the center will provide bridge housing. Bridge housing acts as a transition state to provide the homeless a place to stay and to get back on their feet, enter the workforce, and find a place of their own to call home.
Journalist and former interim Jeopardy! host Katie Couric once said that the show is actually more than a game show. It represents an American institution through which Trebek channeled important values and deeds. His family shares those values, having recently donated his suits to unemployed people so they could have a professional job interview. After this major donation, California's local homeless can also have a roof over their heads to reorient themselves. It will have 107 beds as well as services like job training and placement, abuse counseling, and other mental health services per Outsider.