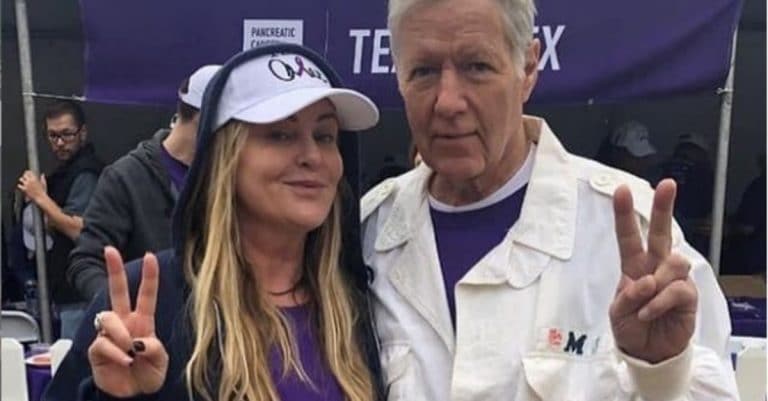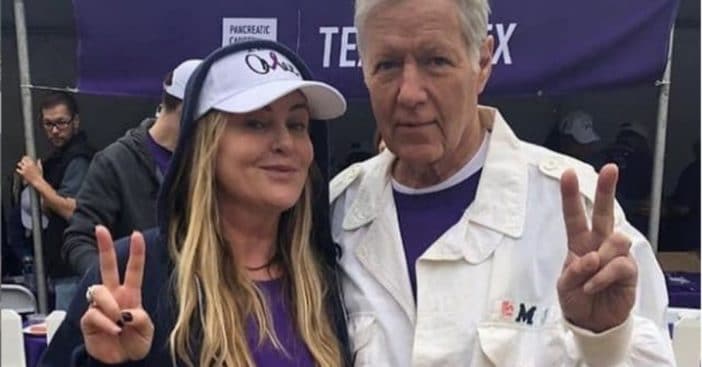 As the host of Jeopardy! for almost four decades, Alex Trebek became practically synonymous with the game show. Since his death, the program launched a schedule cycling through guest hosts who gained varying levels of approval from viewers. However, Nicky Trebek, daughter of the late host, admitted she hasn't watched Jeopardy! since her father's passing.
Trebek passed away in November of 2020 following a long battle with pancreatic cancer. Through it all, he continued to host the show whenever possible. He even had holiday-themed messages pre-recorded. Audiences saw the last new episode with Trebek as host in January 2021.
Nicky Trebek hasn't watched 'Jeopardy!' because it's still difficult to process
View this post on Instagram
Nicky Trebek admitted she hasn't watched Jeopardy! since her father's passing in November. She spoke of the grieving process on CBS This Morning on Tuesday, explaining it was still hard to see her father, now departed, in the handful of episodes he'd recorded ahead of time.
RELATED: Alex Trebek's Son Shares One Item He Saved From His Dad
"Well, to be honest, I have not watched, I have not watched one, my family hasn't watched any at all," she stated. "I resigned from the show in November just after he passed before Thanksgiving. To me, it was his show. It was his show and it's difficult for me to carry on in this show."
Processing his death and honoring his life
Alex Trebek's daughter announced she's creating a team for the virtual #PurpleStride walk benefiting @PanCAN.
The longtime @Jeopardy host died in November after battling pancreatic cancer.

Nicky Trebek joins us to reflect on her father's life and her plans to honor his legacy. pic.twitter.com/NMxKi2yPM6

— CBS This Morning (@CBSThisMorning) March 30, 2021
Former interim Jeopardy! host Katie Couric has stated that Trebek made Jeopardy! not just a game show but a whole institution that bettered America. Trebek often championed homeless shelter provisions and helping the disenfranchised. His family continues that legacy he so strongly established.
Nicky further outlined, "I just want to carry on his legacy, honor his fight. It's really hard to explain… I think we all still thought he was gonna beat it. It was one of those things where he is invincible and so extraordinary and so many things he does in life and it was just, I'm not sure how to put it into words."
To honor the battle Trebek fought, Nicky is creating a team for a virtual Purple Stride Walk. Among the various colored ribbons representing a different form of cancer, purple symbolizes pancreatic cancer and the movement would benefit ways of researching and combatting it. This fills in her time since she hasn't watched Jeopardy! since Trebek's passing just before Thanksgiving and his final taped episode on January 8. The game show continues on through a rotation of different hosts, but the show will always be his in her eyes.