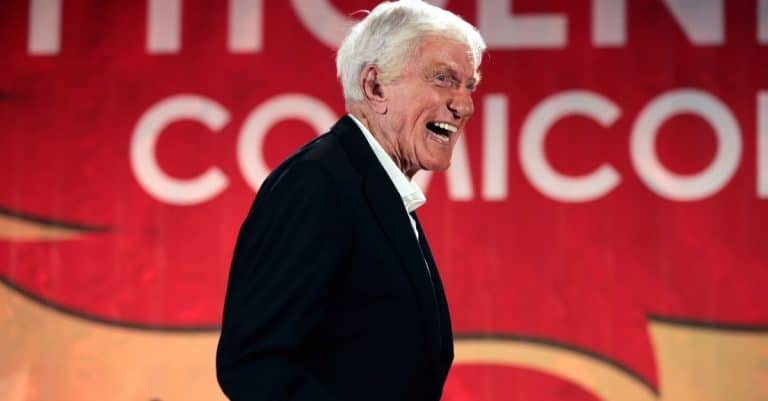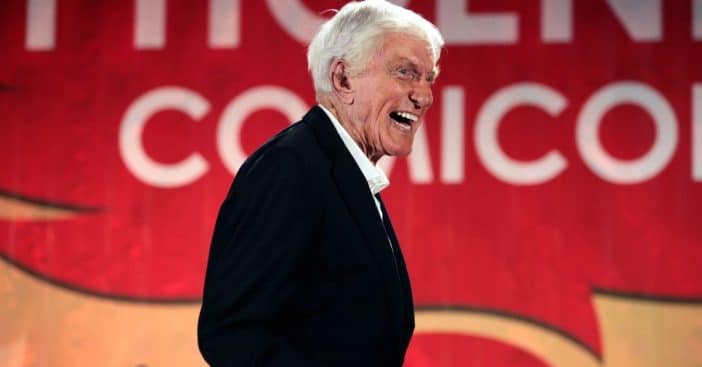 Never let a bump in the road deter you from your dreams. For a strong case study, look no further than Dick Van Dyke, who actually pushed a sitcom of his own entitled Harry's Battles. If you haven't heard of it, you're not alone, as his project never got off the ground.
With the star power and name recognition Van Dike brings, it's difficult to fathom a sitcom led by him falling flat. But Harry's Battles only made it as far as an unaired pilot and a trailer for the ill-fated plot.
Dick Van Dyke tries to get 'Harry's Battles' off the ground
Everything in Harry's life is a battle – EVERYTHING, when #DickVanDyke and #ConnieStevens star in the unsold sitcom pilot #HarrysBattles" airing 40 years ago today in 1981. pic.twitter.com/qLT5FCz2m0

— Silver Age Television 📺 (@SilverAgeTV) June 8, 2021
On paper, Harry's Battles had some important advantages in the form of its frontmen, Dick Van Dyke and Connie Stevens of Hawaiian Eye and Grease 2 fame. In 1981, these two stars met up for Van Dyke's planned sitcom based on the British series A Sharp Intake of Breath. Harry's Battles would have been an adaptation.
RELATED: Julie Andrews Honors Dick Van Dyke At Kennedy Center Honors
Van Dyke presented Pittsburgh native Harry, a supermarket manager for whom just about everything is an ordeal, from getting money at the bank to getting his car cleaned. Really, everyone knows what it's like having one of those days.
The final rejection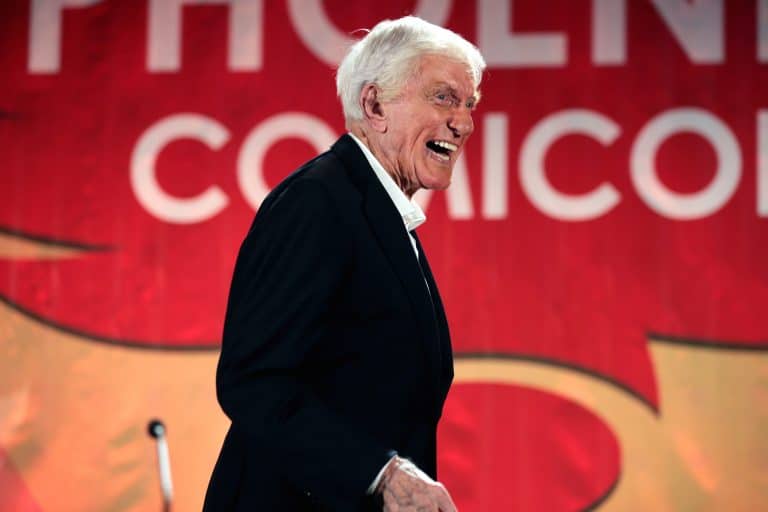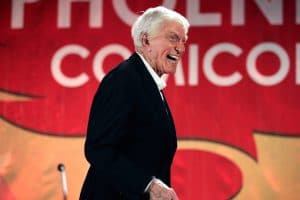 Instead of blossoming into a fully-realized sitcom series, Harry's Battles became a losing battle for Van Dyke when TV executives rejected the idea. Cues from test audiences gave executives doubts that the series was actually funny enough to justify supporting it.
Dick Van Dyke 1950s-60s examples

* The Phil Silvers Show
* Bye Bye Birdie
* Mary Poppins
* The Dick Van Dyke Show (158 eps)
* Lt. Robinson Crusoe, U.S.N.
* Divorce American Style
* Fitzwilly
* Never a Dull Moment
* Chitty Chitty Bang Bang
* Some Kind of a Nut
* The Comic
… pic.twitter.com/GzUo3G44GZ

— Bufo Calvin (@bufocalvin) May 2, 2021
Instead, the would-be show was aired as a TV movie for a shortly-lived moment in the spotlight. But remember, this rejection and apparent failure hit Van Dyke in the midst of his career, and executives weren't afraid of rejecting even someone with that much star power. Yet, one look at Van Dyke's filmography reminds fans he absolutely did not call it quits, and in fact remains as active as ever. In that regard, it's a learning experience for everyone.