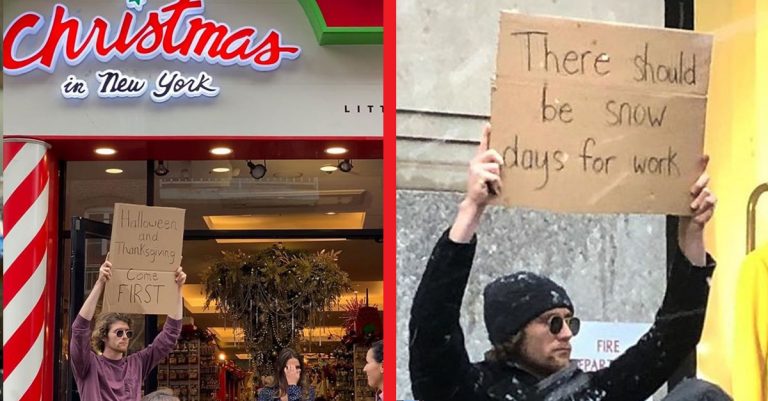 One man decided to stand in New York City holding up cardboard signs. While many people participate in protests, 'Dude with Sign' decided to protest those little annoyances that pop up often. You know… the things you and your friends probably complain about, but don't think too much about them after.
His Instagram account where he posts photos of himself holding up these cardboard signs is growing in popularity, and I have to admit a lot of these are hilarious! I can definitely relate. Check out the signs below and see how many you can relate to. The man's name is Seth and his Instagram account has already reached over 1 million followers!
He wants us to celebrate all of the holidays equally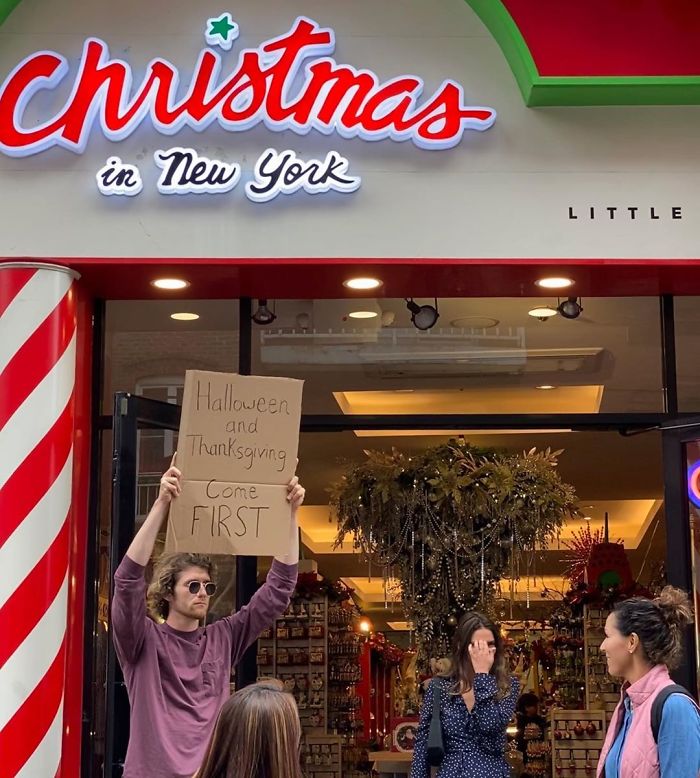 While standing in front of a Christmas in New York sign, clearly months before cold weather, he holds up a sign that states, "Halloween and Thanksgiving Come First."
RELATED: 14 Hilarious Business Signs That Will Make You Crack Up
More chips!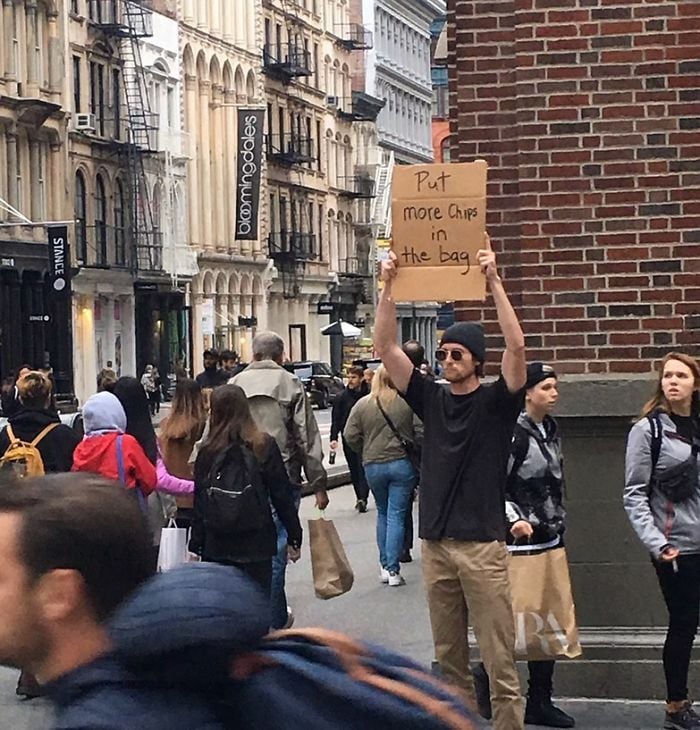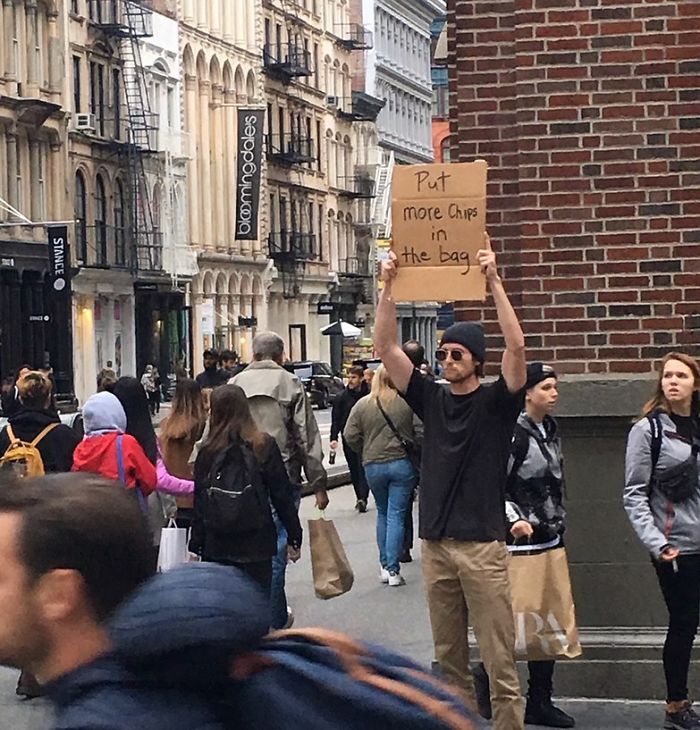 Something all junk food lovers can relate too, Seth urges chip companies to "put more chips in the bag." Doesn't it always feel like there is never enough for the price?
Netflix nights
Have you ever been watching a show on Netflix and it asks if you are still watching? Then you consider how many hours you've been sitting there… and well, Seth wishes Netflix wouldn't ask.
Streaming services
Speaking of Netflix, doesn't it seem like there are way too many streaming services to keep up with? There will be even more in 2020, which makes consumers say, "please stop!"
Snow days
Why don't adults get snow days? Seth holds up a sign that asks this question, while bundled up people pass by in the snowy weather.
To check out all of the photos Seth has posted so far, check out his Instagram page here. Which one is your favorite?
RELATED: Hilarious Signs That Prove Churches Have The Best Sense Of Humor