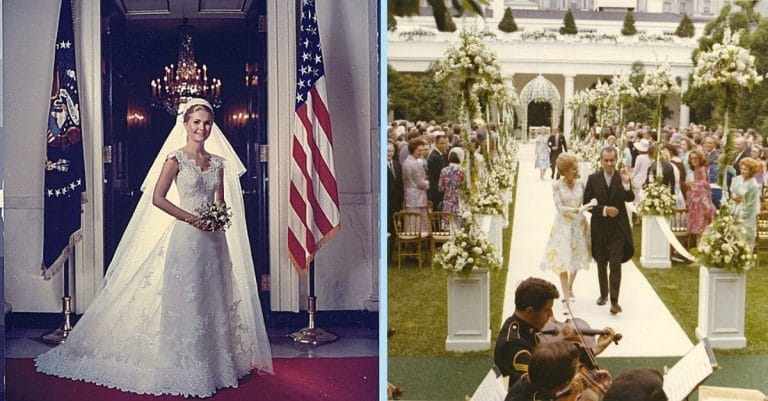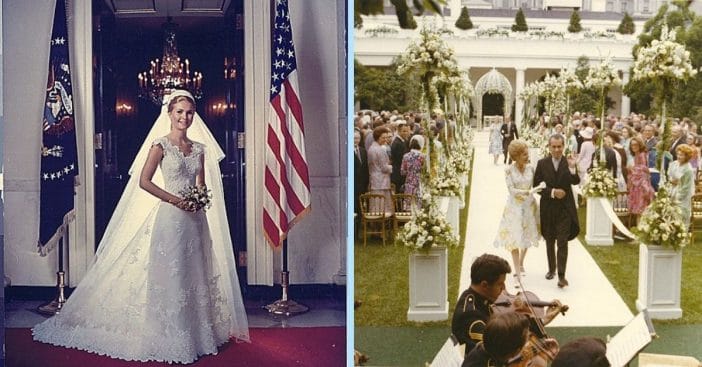 Five decades ago saw America embroiled in social and geopolitical change and upheaval. Then, on June 12, through the turmoil came one positive in the headlines: that of the White House wedding between Tricia Nixon and Edward Finch Cox right in the Rose Garden.
Tricia Nixon was not the first child of a president to get married at the seat of power. But hers certainly came at an auspicious time with so much tension filling the air that, White House historian Jennifer Pickens emphasizes, "Everyone embraced the moment. It was all about two people in love committing their lives to each other."
The happy couple Tricia Nixon and Edward Finch Cox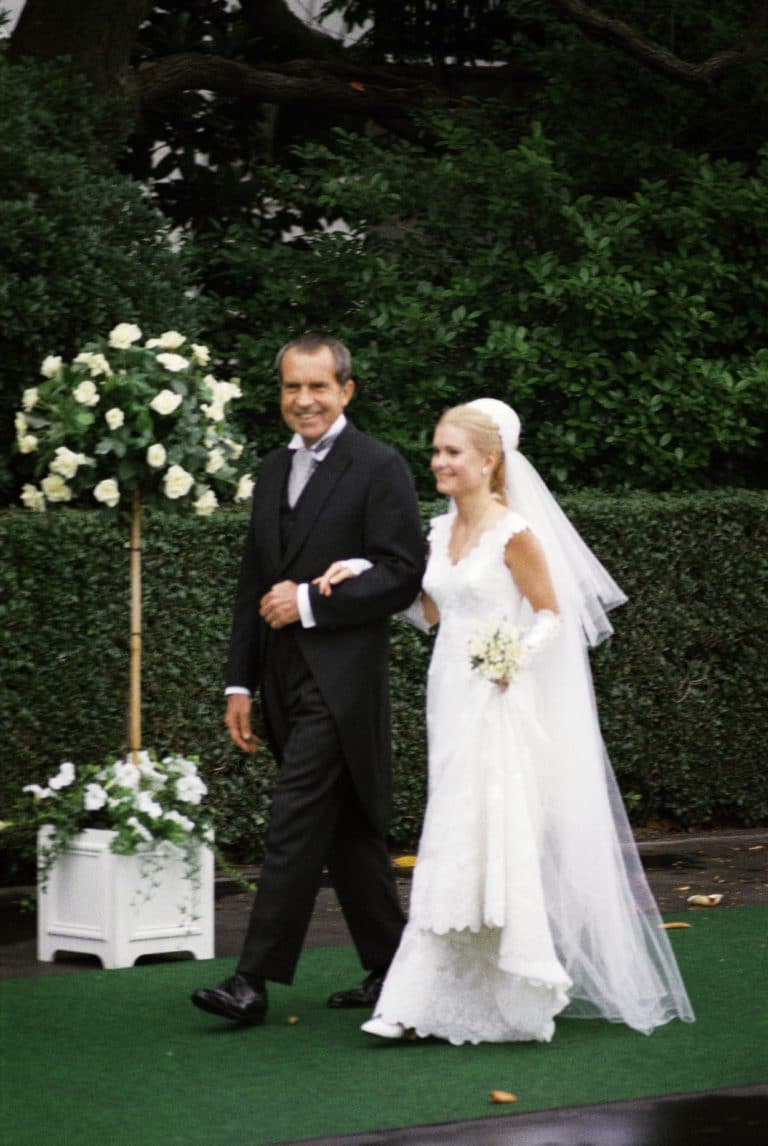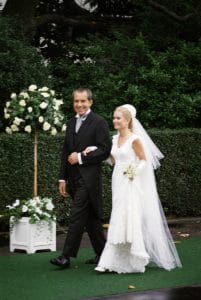 Tricia Nixon and future med student Edward Cox met in high school, the Nixon Foundation shares. Then, the next year, Cox was the one to escort Tricia to the International Debutante Ball. The two stayed a couple through college and Cox proposed in 1970 – though not without asking permission from her father, of course. Somewhere in all this, Tricia had also met another man who would have big, executive dreams: George W. Bush. At the time, he was a 22-year-old pilot with the National Guard, and the two tried dating. Except, one spilled wine and a lit cigarette during the date later, and Tricia was asking to stop the courtship "immediately after dinner."
RELATED: This Is What Life Is Like For A Former President
The happy couple chose June 12 and the White House's Rose Garden for their wedding venue. Privately, Tricia received a letter slipped under her door from President Nixon himself reading, "Today is the day you begin a long and exciting journey. You have made the right choice."
Nixon celebrates a White House wedding in the Rose Garden
White House Rose Garden wedding ceremony of Tricia Nixon Cox and Edward Cox, June 12, 1971.

📷@NixonLibrary: https://t.co/bwWwOE6p7zhttps://t.co/JXDOLxQgvE pic.twitter.com/mb063j5CC1

— OurPresidents (@OurPresidents) June 11, 2021
But the public wanted to know every detail of the wedding. Historian Pickens outlines, "People always say they remembered her wedding. They wanted the wedding cake recipe; they wanted to know what the bridal attendants were wearing. There were stories about how she had to sneak her wedding dress in and out of the White House. There's something people love when it comes to stories like that about everyday life in the White House. It gives us something to relate to — they are like our royal family."
Tricia Nixon's wedding was the first White House wedding to be held outdoors, and the ceremony took place in the Rose Garden. Here, President Richard Nixon walks his daughter down the aisle. pic.twitter.com/0NYQnwDrvK

— White House History (@WhiteHouseHstry) June 12, 2021
In terms of location, eight other presidential children had had their wedding at the White House before Tricia Nixon. Then, Today reports, another 12 got married while their fathers were in office, though they used a different location. Tricia used Priscilla Kidder to create her dress, scandalous at the time with no sleeves, the soft white organdy framed by a color scheme of lilac and mint green for the bridesmaids.
In this photo, Tricia Nixon Cox poses in her wedding gown—a Priscilla of Boston gown featuring lace embroidery, floral motifs, and beaded pearl accents. pic.twitter.com/tYnr1ALck5

— White House History (@WhiteHouseHstry) June 12, 2021
Tricia had to worry about changing and conflicting weather reports the day of, but ultimately, Pickens recalled, "It was in every way a garden wedding." When the ceremony concluded, guests, participants, and the press alike could indulge in the six-tier, 350-pound lemon pound cake made with a simple but timeless combination of flour, sugar, butter, eggs, salt, lemon zest, and baking powder. It was a break in the clouds that allowed Americans to fuss over their own royal wedding.