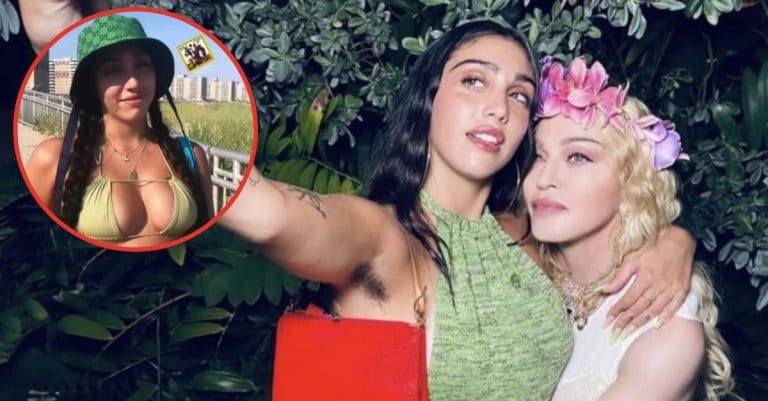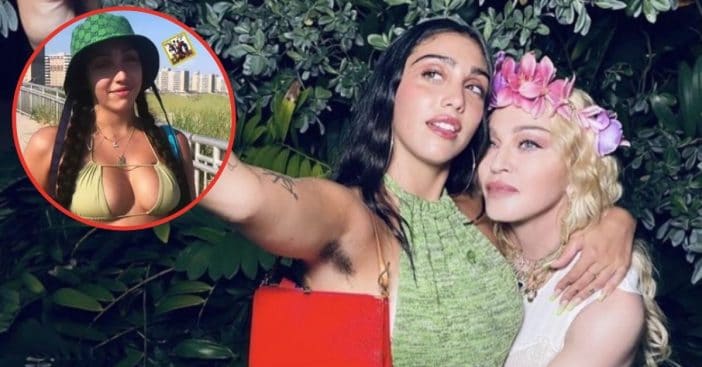 24-year-old Lourdes Leon, Madonna's daughter, recently posted a photo to her Instagram story stunning in a gorgeous, tiny green bikini. She was seen carrying a blue shoulder bag, wore her long dark hair in pigtails, and accessorized with a green Gucci leather-trimmed bucket hat and multiple gold necklaces.
Lourdes is the oldest of Madonna's six children and the two have an extremely close bond. Back in 1998, Madonna wrote the song "Little Star" for Lourdes and the two duetted the song together on her MDNA tour in 2012.
Lourdes Leon stuns in tiny green bikini and gorgeous accessories
Madonna shares Lourdes with ex-boyfriend Carlos Leon. She also has her son Rocco with ex-husband Guy Ritchie and went on to adopt children David, Mercy, and twins Esther and Stella from Malawi.
RELATED: People Are Saying That Madonna's Daughter, Lourdes Leon, Looks Just Like Lady Gaga
View this post on Instagram
While Madonna is rather private about her personal life, she did open up about her relationship with her children and the pride she has in Lourdes, who is following in her mom's footsteps to fame.
"I'm green with envy because she's incredible at everything she does – she's an incredible dancer, she's a great actress, she plays the piano beautifully, she's way better than me in the talent department," Madonna says of her daughter. She continues, "But does she have the same drive that I have? No. But she also has a mother, and I didn't. She grew up with money, and I didn't. So everything is going to be different. But what can I do? I can't fixate on it. I just have to do my best."