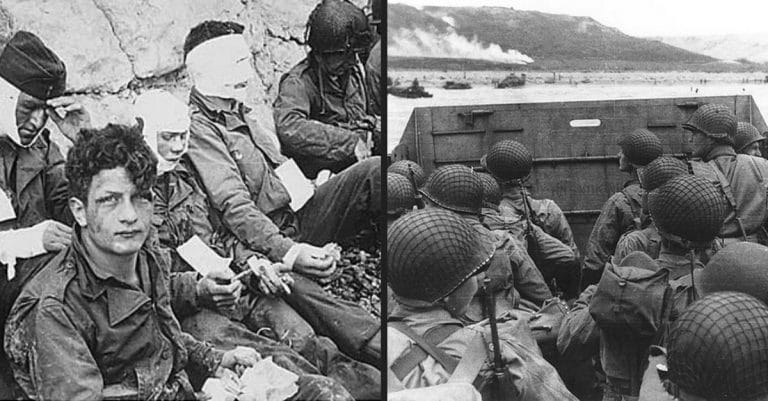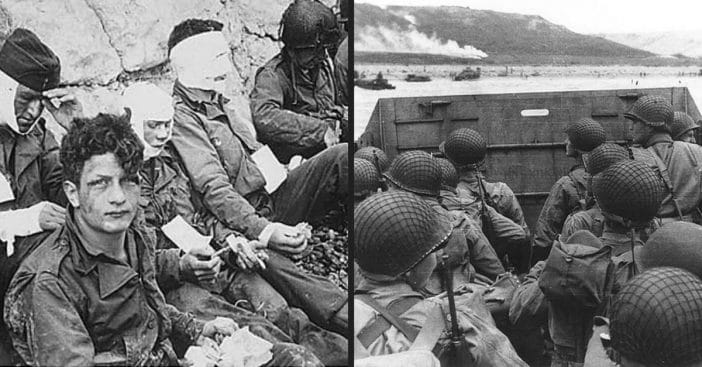 Wilton Johnson, a stoically silent World War II veteran, has finally opened up about Normandy and other battles of his time. He served as part of a machine gun platoon for the 82nd Airborne Division. During combat, suddenly there was a flash of light and everything went dark. A mortar shell had left a gaping wound in his back, and Johnson remembers it all.
"It just happened, like that," the 97-year-old says in a recent interview at his Palo Alto home. "Fortunately someone, one of the members in my squad, stuffed a piece of cloth or something in my back to stop the bleeding. If it wasn't for that, I would've died."
What this WWII veteran remembers about Normandy: Everything
"That was all of Normandy for me," he says. "It's something you'd rather forget," he admits, but he's left with nothing but memories of war that he felt the need to tell ahead of Memorial Day 2021. "There aren't many of us left," he explained. "It's time."
RELATED: 97-Year-Old D-Day Veteran Parachutes Into Normandy On The 75th Anniversary
Johnson recalls the night where he jumped out of an airplane with more than 13,000 other paratroopers on June 6th, 1944. However, that jump on D-Day was not his first and those wounds would not be his last. He was just 18 when he felt enormous patriotic pressure and enlisted in the military.
A father repressing his memories
"I thought about enlisting after Pearl Harbor, but I wasn't old enough," Johnson remembers. "When I turned 18, I just felt it was my duty to serve. I wasn't nervous or anything. I was determined to do it. I had accepted it was what I had to do."
Following his time in the military, he finally settled down. He maintained a job as a U.S. Post Office mailman for 27 years, and settled down with his wife Clara, and had three daughters – Sharon Webster, Hannah Limon, and Judith Johnson. His eldest daughter, Sharon, says that he never talked about the war with them before. She described him as a quiet, reserved father who "was there, but he wasn't really there."
Inviting his children into his past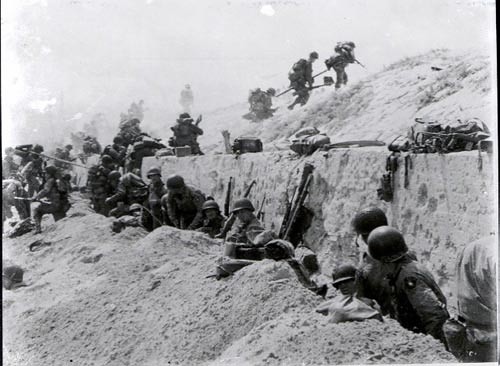 "But he covered it well," Sharon says. "Very well. My dad would've been a different person if he'd talked about it. I don't think World War II veterans got the counseling they really needed."
When she grew older, she actually accompanied her father to the 50th anniversary of the invasion of Normandy in 1994. "It was something that I'll never forget," Sharon said. "It just opened my eyes to what my dad went through. We loved and respected him very much, but none of us really knew him. That's the first time he opened up, and it was the first time I really got to know him as not my dad but as a person."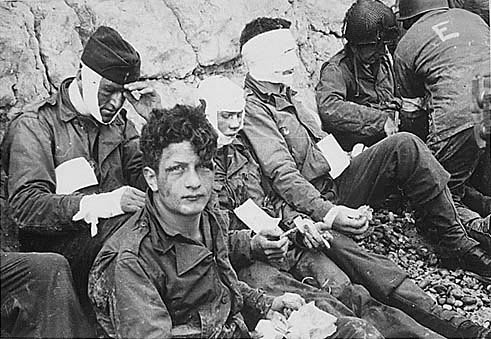 When asked why veterans don't like to talk about the war, Johnson says,  "Some of them, like me, have had experiences they would just as soon forget. … I haven't talked much about it with anyone before. We had an organization (of veterans), but it has dwindled and is probably depleted now. Time does that."