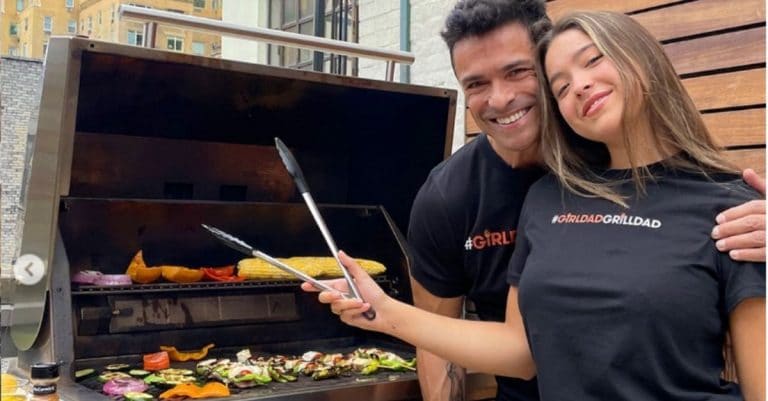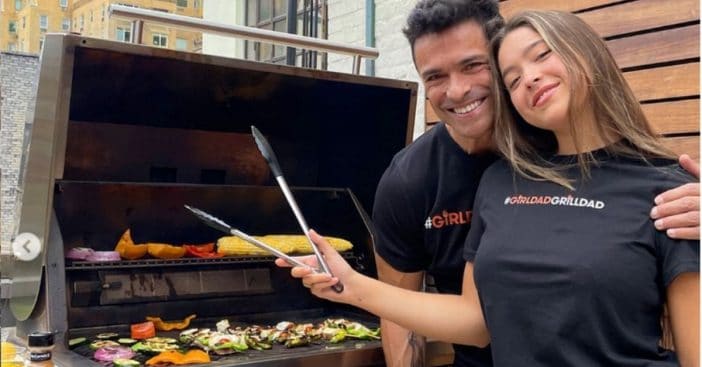 This Father's Day, All My Children star Mark Consuelos is teaming up with his daughter Lola to support the organization Feeding America, which provides meals to families in need. The Consuelos' involvement is part of Grill Mates' #GirlDadGrillDad campaign.
Lola Consuelos is Mark's daughter with wife Kelly Ripa, and was born on June 16, 2001. We'll be wishing her a happy 20th very soon, but in the meantime, Lola is celebrated through Ripa's very own production company called Milojo, named after each of her children: Michael, Lola, and Joaquin.
With Lola, Mark Consuelos is a #GirlDadGrillDad
View this post on Instagram
"I love being a dad of a girl," Consuelos immediately asserts when reflecting on his time as Lola's father. That makes it enjoyable in multiple ways to partner with McCormick Grill Mates for the #GirlDadGrillDad campaign.
RELATED: Kelly Ripa, Mark Consuelos Share Stunning Photos From Son Joaquin's Prom Night
The challenge is open to all Instagram users and outlines simple rules. Father/daughter duos take a picture of themselves working the grill this summer and use the tag #GirlDadGrillDad. Once they're posted, McCormick has promised to donate food to Feeding America. The seasoning giant vows to donate up to 1.5 million meals to help families experiencing food insecurity.
Teaching an important lesson, spreading an important kindness
Lovely picture Kelly ripa ,Mark and Lola Consuelos #throwbacksunday pic.twitter.com/bEX0MdQYTM

— Kare Thompson 🏳️‍🌈💕🏳️‍🌈 (@kellyripacool23) November 29, 2020
NPR reports that 13.7 million households, which accounts for 10% of U.S. households, suffered from food insecurity in 2019 alone, deriving this information from the Department of Agriculture. Food insecurity itself is defined as a disruption in consistent eating patterns from financial causes or other related resources. That's a big part of why Mark Consuelos himself wants to help out, and so brought Lola onboard to participate in this event. "It's something that we can really bring a lot of awareness to," he explained. "Something that should be addressed."
View this post on Instagram
But there's also a personal drive behind doing this special project together as well. Consuelos further reflected, "I just thought it was really cool, because I remember 20 years ago when she was born…it was the day before Father's Day," he says. "I couldn't think of a better Father's Day present than to the birth of my daughter Lola, my only daughter, So I have a special connection, obviously." Naturally, doing this campaign with Lola prompted some further musings, such as, "I think the best part of being a father is is watching my daughter grow up. She's always been super confident, and [has] very high [emotional quotient], very intelligent as well. And she's super confident, strong, and I think that comes from being around her mom … who's a fantastic role model."
Lola Consuelos Wishes Mom Kelly Ripa Happy Birthday: '50 Has Truly Never Looked This Good'​ https://t.co/RphR83KWQB

— People (@people) October 2, 2020
As for Lola, she can agree with her father on some points, noting, "The one quality I definitely got from my mom is the ability to welcome people with open arms. It doesn't matter where you come from, what your names is — you treat everyone with kindness and respect." Definitely important wisdom, as she and her father do just that for fellow Americans in need.