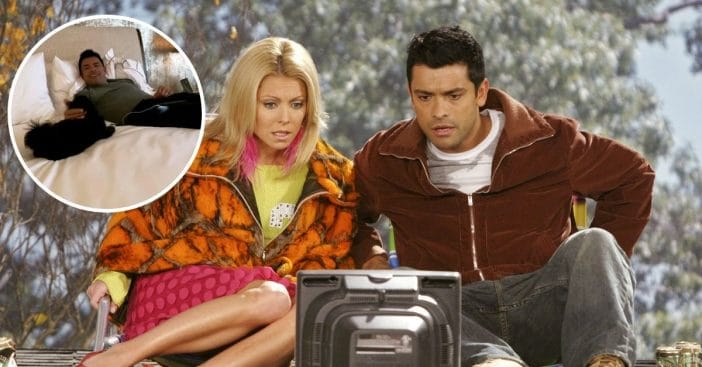 Kelly Ripa recently joked that her husband Mark Consuelos broke his own bedroom rule. He used to have a very strict rule that no pets were allowed in the bed. Many people seem to agree since dogs and other animals can be dirty. But sometimes it is so fun and relaxing to cuddle up with your pet in bed!
Kelly shared a few photos of Mark in their bed with several pups by his side. She wrote, "I have broken @instasuelos. Notice Lena in bed." In another photo, she wrote, "@instasuelos a broken man. 2 dogs in bed." It appears from the photos that Kelly and Mark are now back in their New York home.
Mark Consuelos broke his own rule of letting dogs on the bed
They not only share three adult children, but two dogs named Lena and Chewie. Lena is their newer addition and she is a Maltese/Shih Tzu that appeared on Kelly's show Live with Kelly and Ryan! She appeared in a segment called Happy Pets and Kelly and Mark ended up adopting her.
RELATED: Kelly Ripa, Mark Consuelos Celebrate 25th Anniversary With Rare Throwback Photos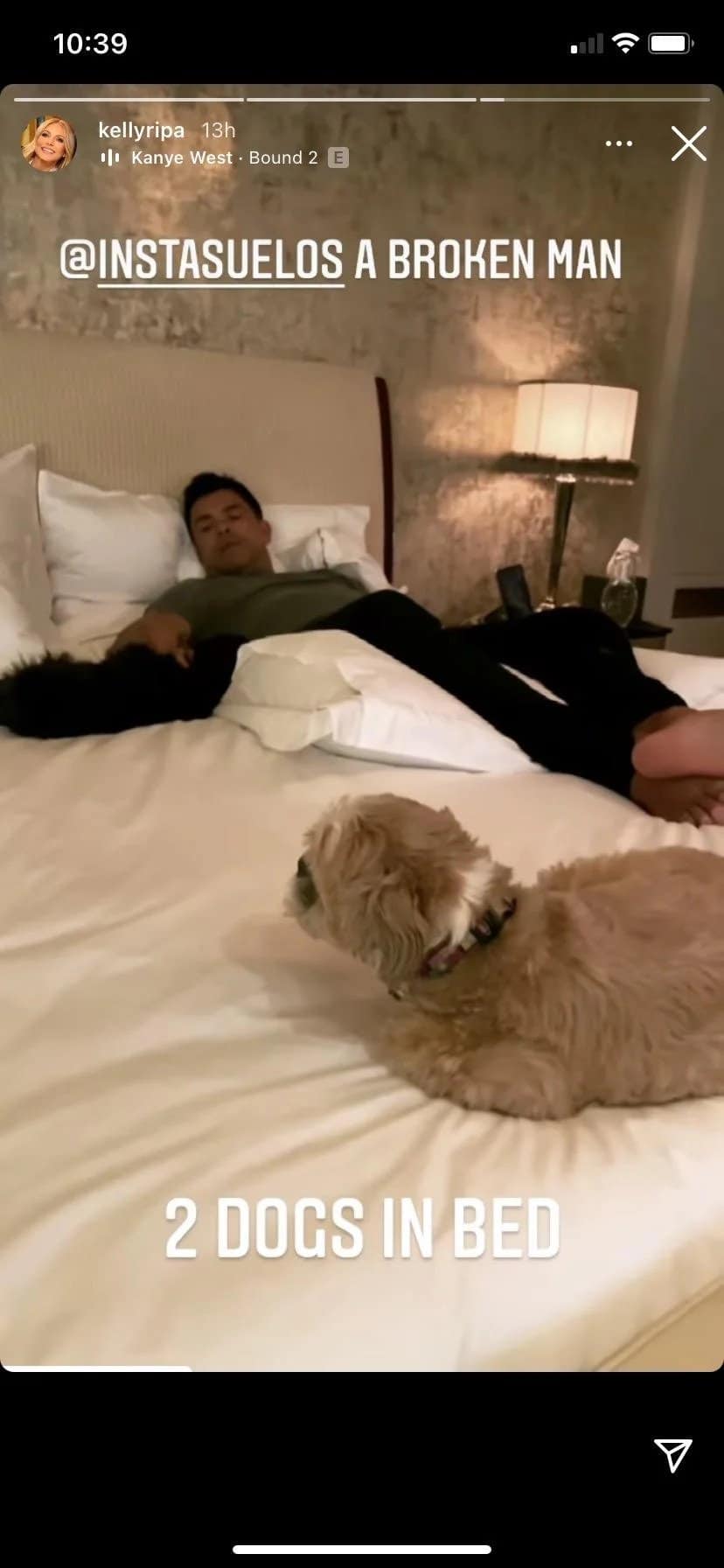 At first, they were nervous that the two dogs wouldn't get along but it seems they are best buds now! It looks like the adorable duo and Kelly were able to wear Mark down and allow the dogs in the bed.
He looks pretty happy about it so it must be alright!