UPDATED MAY 31, 2023
It is sometimes easy to forget that the cast of Roseanne isn't actually a real family— that's how much chemistry they had. The cast's relationship became crucial to the sitcom's 9 stellar seasons from 1988 to 1996, and fans nationwide felt the love. An authentic feeling marriage between Roseanne and Dan Conners dealt with everyday challenges of the working class that most fans could identify with. This series felt real, genuine, and hysterical.
So, what's the Conner Clan been up to? What led them to Roseanne, and how has life gone since the family disbanded? Let's find out.
1. Roseanne Barr (Roseanne Conner)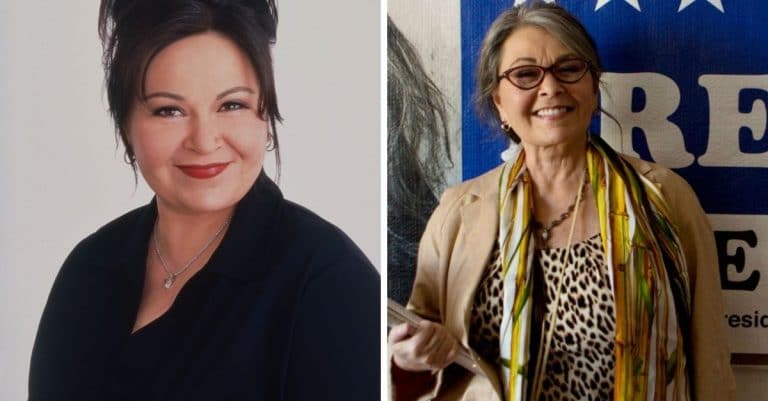 Roseanne leads the family. She's crass, sarcastic, and not afraid to tell it like it is. However, Roseanne is simultaneously a hard-working and dedicated mother just doing the best she can under tough circumstances. 
Roseanne Barr co-created this successful series, which overcame the odds and reached #1 in the Nielson ratings. Barr herself overcame the odds, too. At 3-years-old, she suffered from Bell's palsy on the left side of her face, which the actress overcame with time. Then as a teenager, she was hit by a car and suffered a brain injury. Her behavior changed so much that she was institutionalized for eight months at the Utah State Hospital.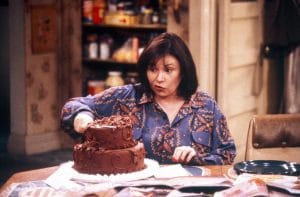 Her stand-up bite took her to The Tonight Show in 1985. By '87, Barr had her own HBO special which earned her an American Comedy Award for the funniest female performer in a TV special. That same year, The Cosby Show producers looked to make a 'no perks family comedy' and Roseanne was just the no-frills gal to lead the show. 
Yet the same traits that made Roseanne stand out also revealed her flaws. In 1990, she earned backlash after singing— or better yet screaming— the "Star-Spangled Banner" at a Padres game. During her "performance," she grabbed her crotch and spat. Then-President George Bush called the act "disgraceful."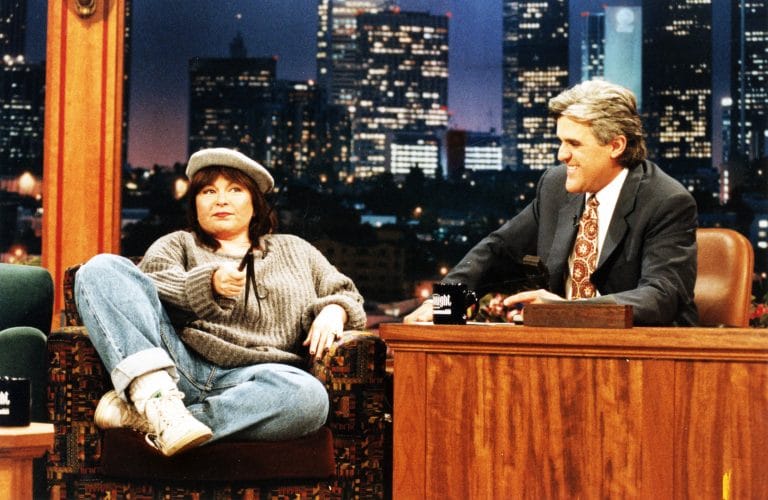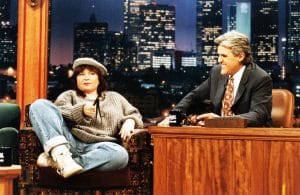 Most recently, Roseanne was kicked off her own revival of Roseanne — The Conners —after a controversial tweet by her was deemed racist by fans and ABC Executives. Producers showed no mercy for her character, killing her off via overdose. However, coming from a woman who when asked in 2008 what the Conners were up to, said DJ would've been killed overseas in war, and the family would've lost their home. So, a harsh end to a harsh character. 
Vote for Roseanne, or so she hoped when she ran for president in 2012. She announced her bid on Jay Leno's Tonight Show, saying she would be running as part of the "Green Tea Party." 
View this post on Instagram
Today she's  70 years old, and in her words, is "feeling good, looking better." 
2. Michael Fishman (DJ Conner)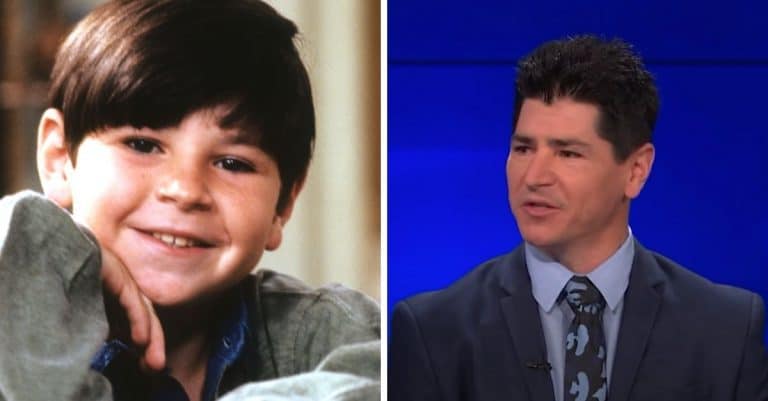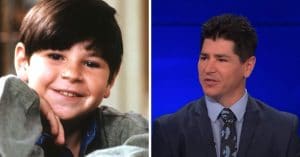 DJ Conner is the incredibly boisterous son who showed that he could tease his older sisters with ease at a young age. And quite often the words coming out of his mouth didn't suit a young child, but man was it funny. Macaulay Culkin auditioned for the role of D.J., but Fishman looked more like Roseanne. Plus Roseanne pulled for Michael, who she met at earlier auditions.
Fishman didn't act much besides his role as DJ Conner, but revived it for its spinoff, The Conners. He even directed an episode in 2020.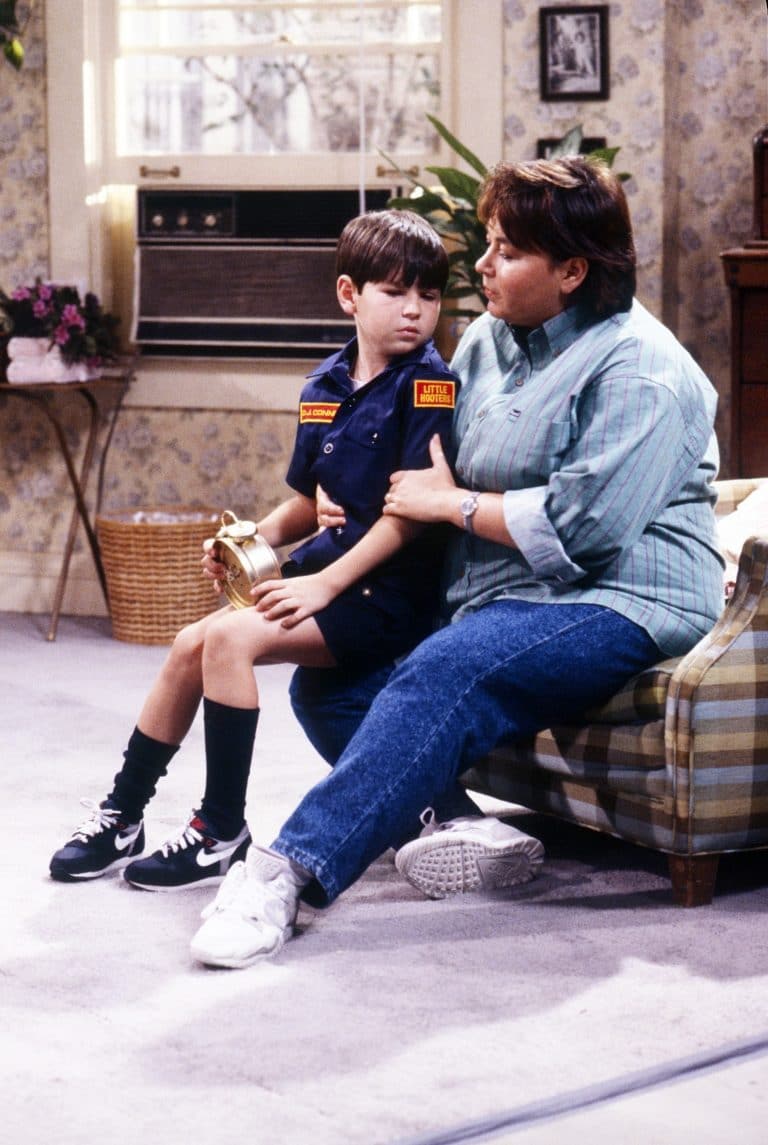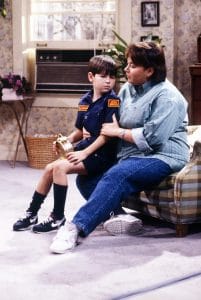 Today he's 41-years-old and created his own talk show called Fish's Call Sheet, detailing his life in the wild world of Hollywood. 
3. Sara Gilbert (Darlene Conner)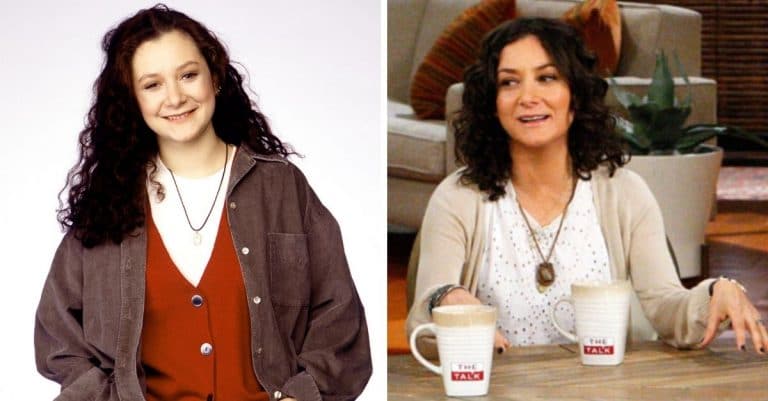 Darlene is the second eldest child with probably the best comedic timing of the offspring. Funny and personable, producers knew how crucial Gilbert's talent was for the show. So, in later seasons when Sara was studying at Yale, they'd arrange schedules and scripts to her needs.
Fun fact, Sara is the half-sister of Melissa Gilbert from Little House on the Prairie, having the same mother but different fathers.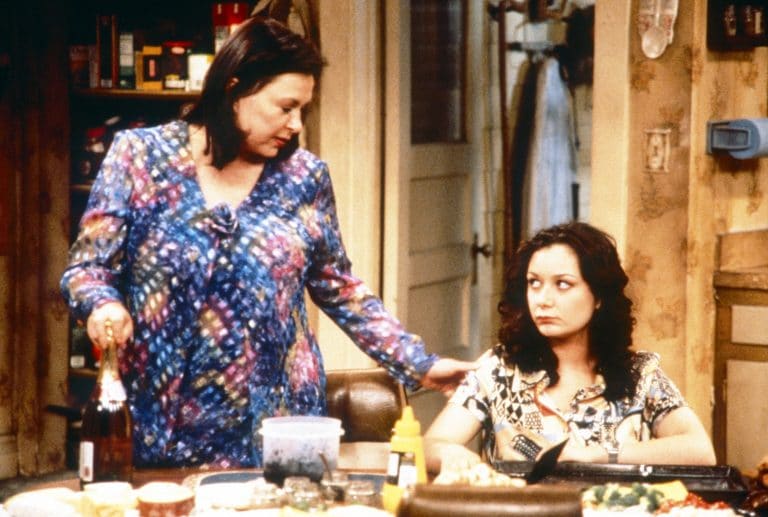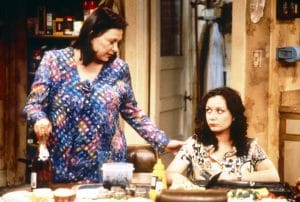 After her breakout performance in Roseanne, Gilbert continued TV success starring on the short-lived show Twins and a recurring role on ER.
Gilbert is also the creator and former co-host of the CBS daytime show The Talk. While dating her Roseanne co-star Johnny Galecki in the '90s, Gilbert realized she was a lesbian. She married singer and songwriter Linda Perry in 2014 but they filed for separation in 2019. Perry actually wrote the theme and background music for The Conners.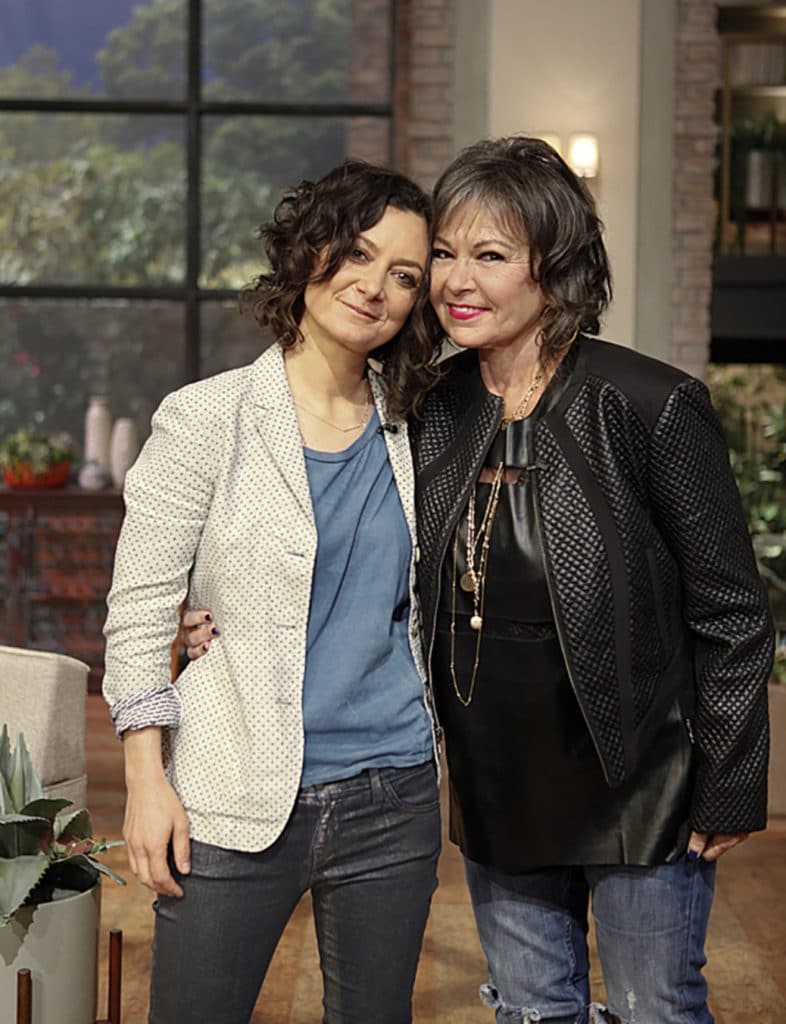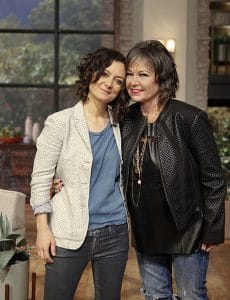 Today Gilbert is 48-years-old and currently developing a TV series called Bucktown. In 2023 she appeared in the movie 80 for Brady. 
4. John Goodman (Dan Conner)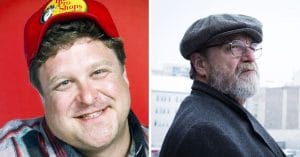 Dan Conner is a true-blue collar, easygoing family man and a perfect foil to the abrasive Roseanne. He struggles to maintain composure but does not struggle in skill, the man often stole the show. 
Goodman struggled with his weight as a child and endured some bullying before his large size yielded success on the football field. He obtained a football scholarship to Missouri State University where he also began studying drama with the likes of Romancing the Stone's Kathleen Turner and Tess Harper.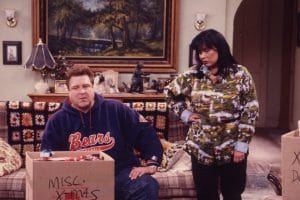 In 1984, fans saw John in his first notable film role, as the coach in Revenge of the Nerds. Then in '87, John first worked with the Coen Brothers in the Nicolas Cage-led crime/comedy Raising Arizona, and he'd join the boys many times over his career. For example, in 1991 for Barton Fink, and in 1998 for The Big Lebowski. 
Goodman has also been voice acting since his early days in NYC. He paired with Billy Crystal in the two Monster's Inc flicks. Throw in Frosty the Snowman and Fred Flinstone in the '90s and this man really has done it all.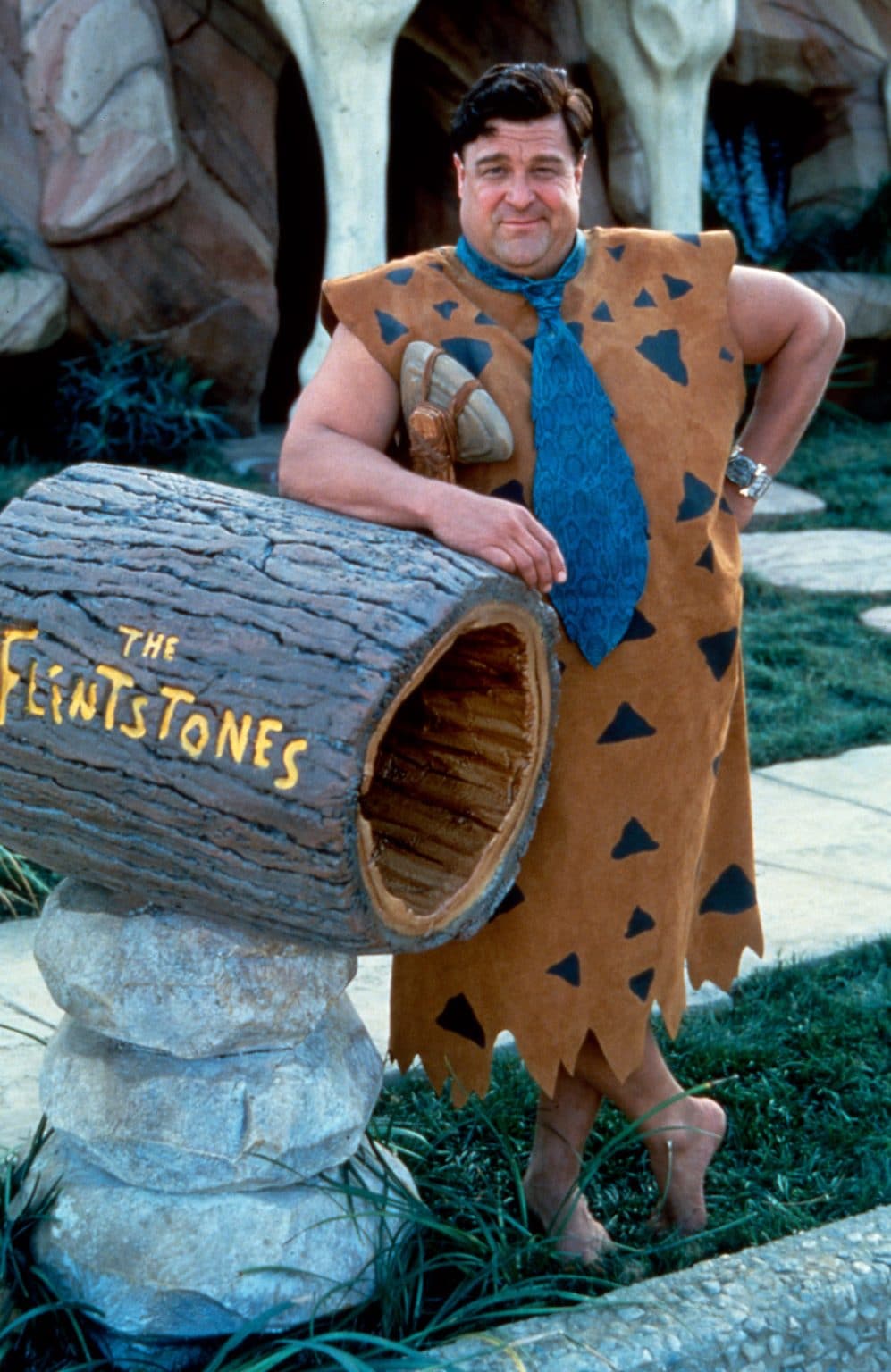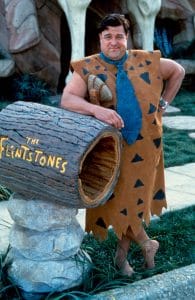 In 2009, Goodman opened up about his struggles with alcoholism and weight. He said at the time, "I had a 30-year run, and at the end, I didn't care about anything. I didn't even want to be an actor anymore."
We're happy to say he's been sober since 2007 and still attends AA meetings regularly. Goodman then lost around 100 lbs through basic exercising and healthy eating and journaling. Today he's 70 and you can catch him on the HBO show The Righteous Gemstones. Additionally, be on the lookout for the next Monsters installment, Monsters at Work on Disney plus. 
5. Laurie Metcalf (Jackie Harris)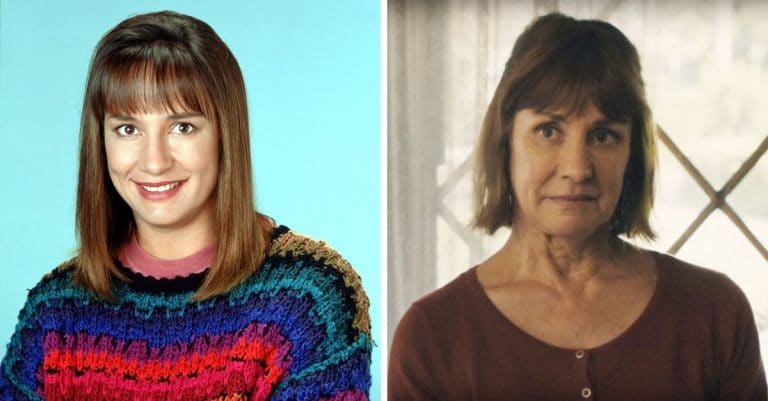 Jackie Harris is the younger sister of Roseanne. She is the low-self-esteemed yet caring aunt. Her performance was so convincing that many thought she was Roseanne's real-life sister.
Laurie Metcalf began on the stage with some big names, founding the Chicago-based Steppenwolf company along with Gary Sinise and John Malkovich. She's been nominated for six Tony Awards.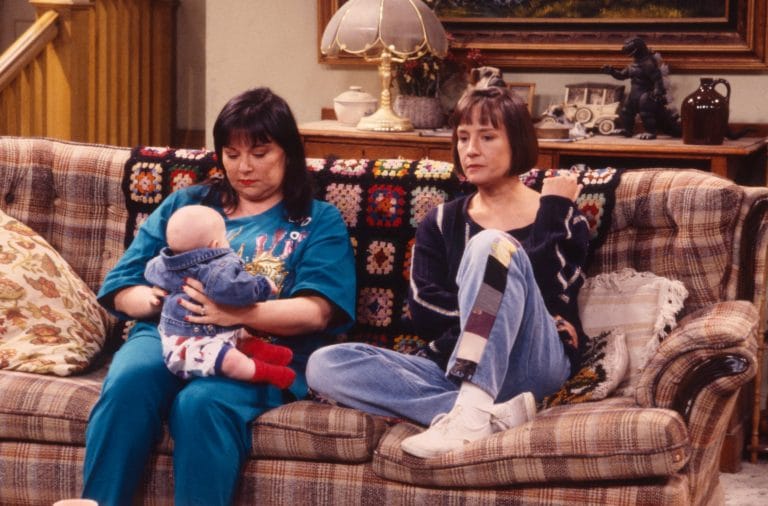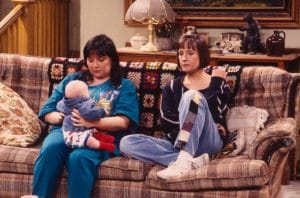 Metcalf is also an 11-time Emmy Award nominee, taking home the honor three times for her role as Jackie Harris in Roseanne. Some other nominated roles include 3rd Rock from the Sun, Desperate Housewives, and The Big Bang Theory. 
Much like Goodman, Laurie has a significant Pixar role, in her case as Andy's mother in the epic Toy Story franchise.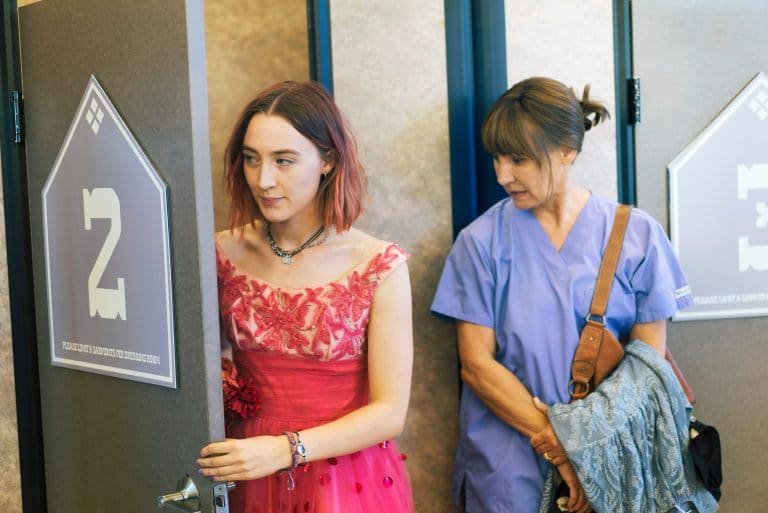 In 2017, she was nominated for her first Oscar for her determined mother in Lady Bird, and today, at 67, she's appeared in multiple episodes of the 2022 series The Dropout and Hacks, and in Ray Romano's film of the same year, Somewhere in Queens.
6. Lecy Goranson (Becky Conner)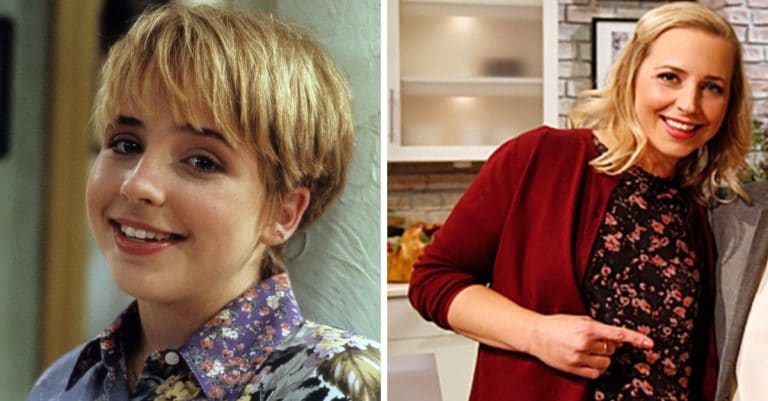 Becky Conner is the oldest daughter— pretty, popular, and very intelligent. Goranson landed this career-defining role in her 2nd ever audition. Goranson left the show after season 5 to attend Vassar College, where she was an English major with a concentration in poetry. She was replaced by Sarah Chalke and Lecy will forever be known as Becky #1. For the revival, Goranson reclaimed Becky, and Chalke was given a different character. 
Some other notable roles include the films Boys Don't Cry in 1999, and 2010's The Extra Man.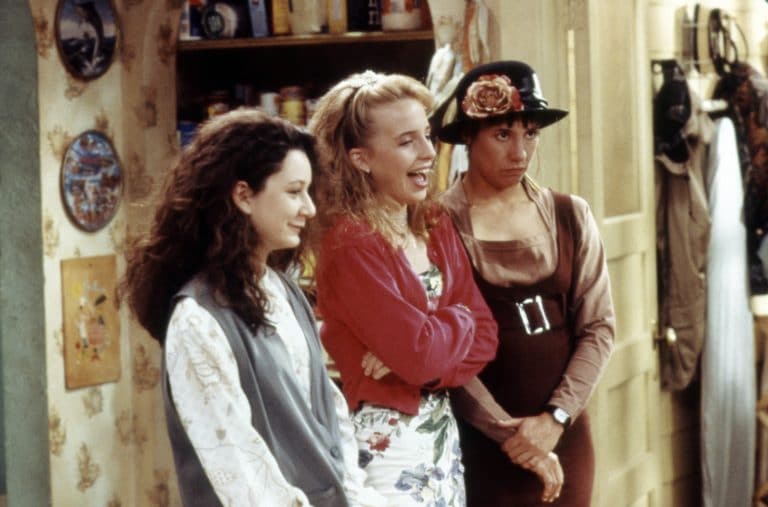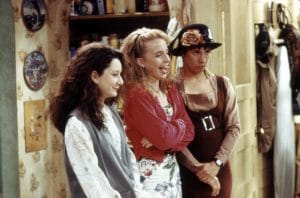 Today she's 48 and, along with The Connors, also was in the 2019 drama, Buck Run.
7. Johnny Galecki (David Healy)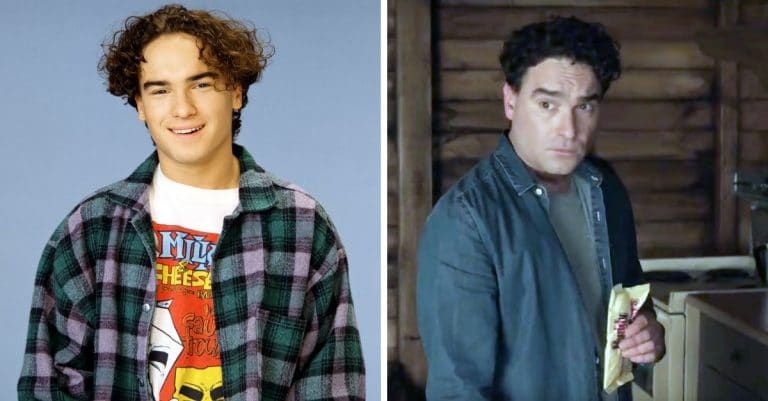 David Healy is Darlene's guy. He's sensitive, polite, and pretty shy.
Johnny Galecki began acting in 1987 and topped this tv fame when he became the highest-grossing TV actor for the final few seasons of The Big Bang Theory, making around a million dollars per episode. 
And of course, he was adorable as Rusty in National Lampoon's Christmas Vacation.
Galecki is 48 years old and enjoys family time with his son Avery, who was born in November 2019.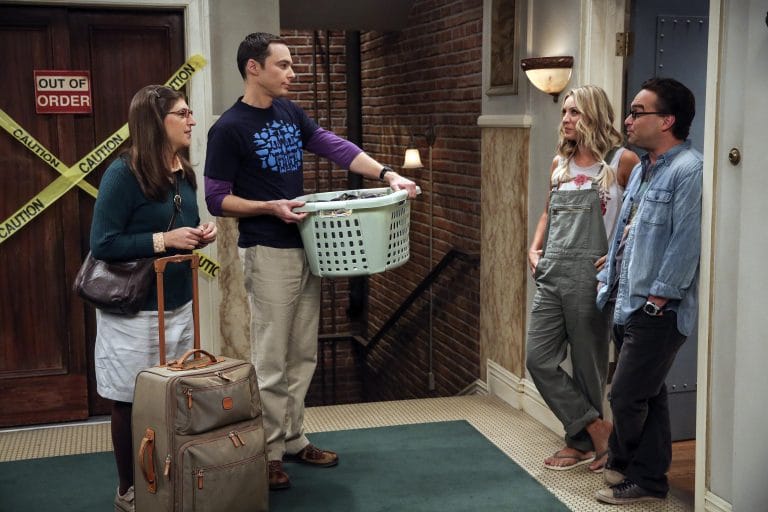 Roseanne will forever be remembered as being so extremely relatable for typical families during the '80s and '90s. So, tell us, was your family like the Conners? Who was your favorite character from Roseanne? And what about the new version of The Conners — any fans of it sans-Roseanne?