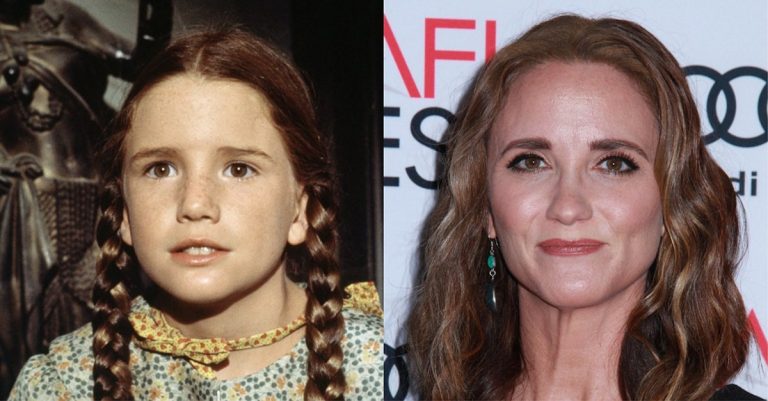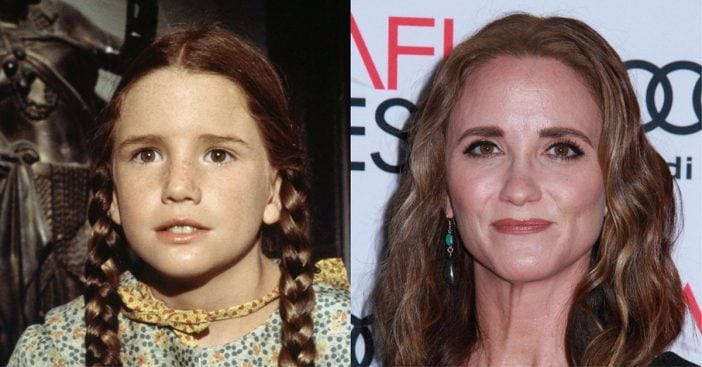 UPDATED 4/13/2021
It's tough to think about actress Melissa Gilbert and not have the image of her as Little House on the Prairie's Laura Ingalls come to mind, and it's not because, like so many other child actors — think Family Affair's Anissa Jones — she found nothing but despair trying to break free of the character and show she was most famous for. In fact, since then Melissa has starred in dozens of TV movies, served as president of the Screen Actors Guild, ran for Congress, and competed on Dancing with the Stars. This is not a woman who's standing still as life passes her by.
Nonetheless, Little House is always there, the show still growing in popularity despite the fact its original network run was from 1974 to 1983. When she spoke to CBS News, the point was made that when the series made its debut, America was in the middle of the triple punch of an oil crisis, the Watergate scandal, and a recession. So why is it connecting to audiences of 2020?
RELATED: Lindsay Wagner: 50 Years of Her Bionic Life from 1970 to 2020
"Oh my gosh," Melissa replied, "with everything that's going on in the world right now, and from what I'm hearing from people, Little House on the Prairie is a reminder of when things were simpler for us in our lives those 45 years ago. Then, the show provided people with the reminder of what we went through when we started this country and how difficult it was. And I think we're at that place again. The themes are the same as they were then: compassion, community, faith — whatever that faith looks like — and love. That's all that matters."
Life Before the 'Prairie'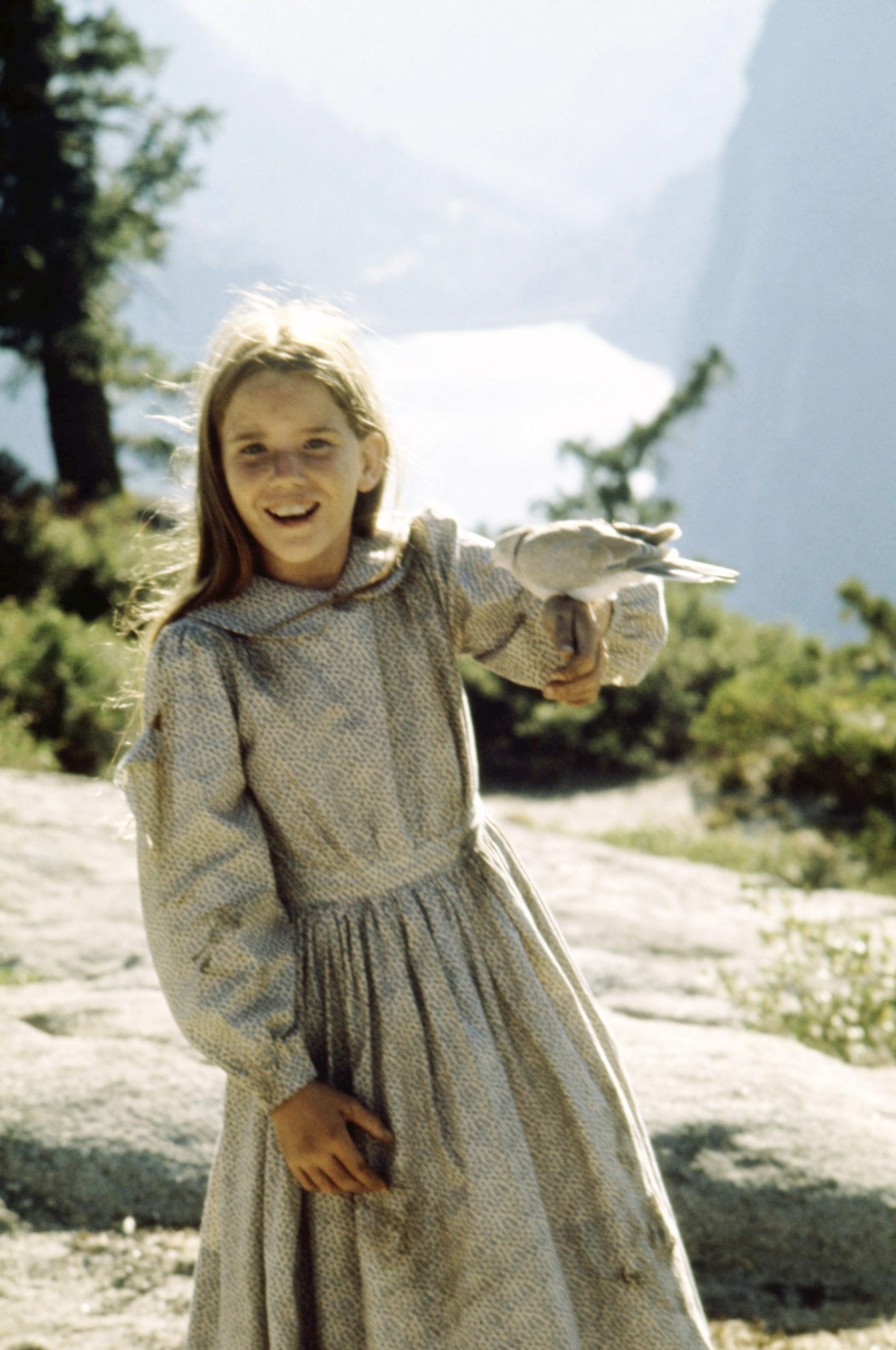 Melissa Ellen Gilbert was born May 8, 1964, in Los Angeles to the recently-engaged couple of David Darlington and Kathy Wood, who decided to put her up for adoption right after she arrived. Just one day later she was adopted by comedian Paul Gilbert and dancer/actress Barbara Crane, who was the daughter of Harry Crane, writer for The Honeymooners and other classic TV sitcoms (they also adopted a boy, Jonathan, who would end up costarring on Little House).
RELATED: Suzanne Somers: 50 Years of Her Sensational Life: 1970 to 2020
Unfortunately, the couple divorced when Melissa was just eight. Barbara would end up marrying Harold Abeles, with whom she would have daughter Sara Rebecca Abeles, who would ultimately change her name to Sara Gilbert. On top of all of this, Paul Gilbert would die on February 13, 1976, from a stroke (Melissa, who was 11, was told). In truth, as she would find out later, he committed suicide.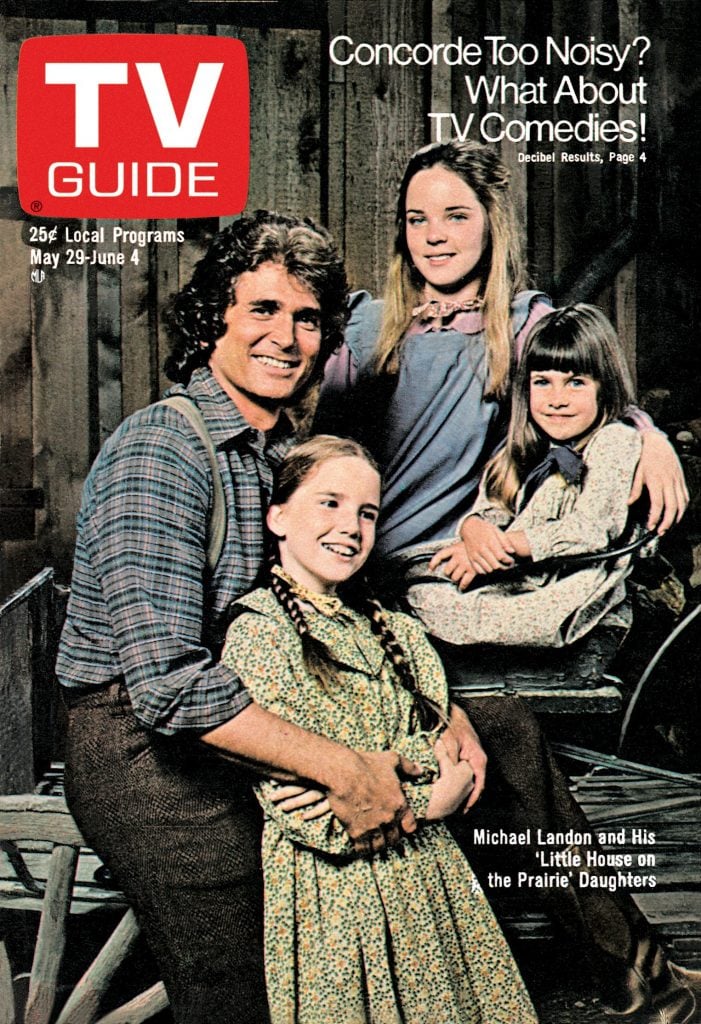 "A lot of the difficulties I went through as a child didn't have anything to do with the fact that I was on a set or working," Melissa told Parade. "It had to do with what was going on at home. It was my family's dysfunction that I had to work through. We all have that. That's universal. I think I was actually very blessed, because not only did I have a place to escape to and not have to be embroiled or entrenched in all of that stuff all the time, but I also had a place where I could vent it out on film. Let's face it, I was crying in every other scene. I had a great place [for emotional] release."
Commercial Star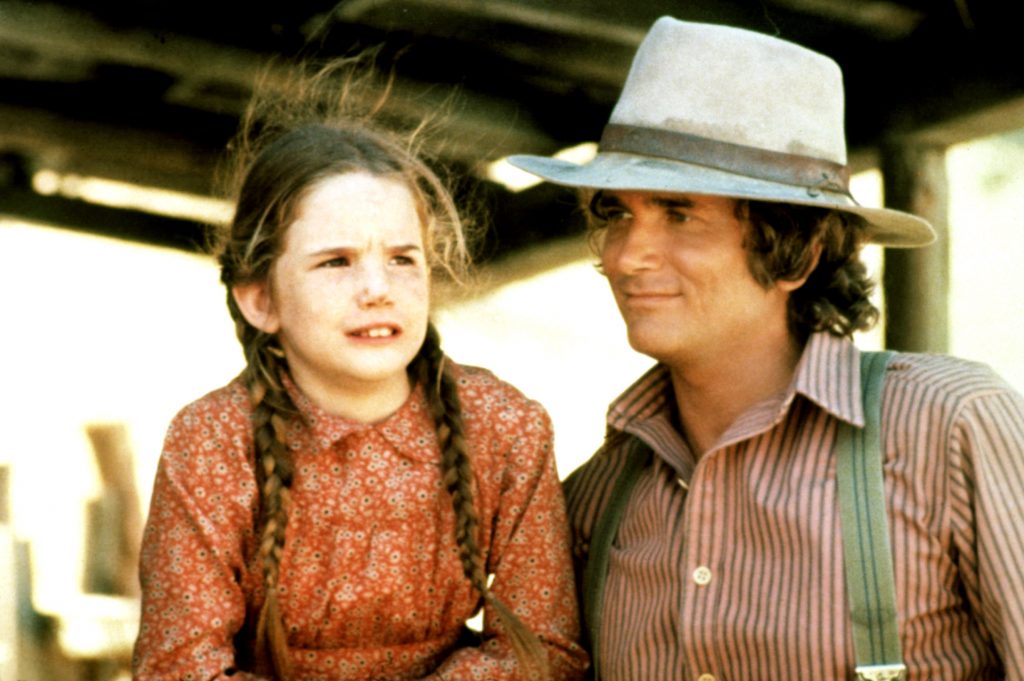 In the years before Little House on the Prairie, Melissa entered the world of acting through dozens of television commercials. She made her movie debut in Don Knotts' comedy The Reluctant Astronaut (1967) and had a few other movie roles here and there over the years. On television, she made a number of guest appearances on shows like The Dean Martin Comedy Hour (her TV debut), Gunsmoke, and Emergency!. Next up was Little House.
RELATED: Kate Jackson: 50 Years of Her Glamorous Life from 1970 to 2020
In an interview with Closer Weekly, she reflected on auditioning for the show, having no idea who Michael Landon was and never seeing an episode of his previous series, Bonanza, which ran from 1949 to 1973 — just one year before Little House premiered. "But I walked into the audition room and he smiled at me," she said. "I thought, 'Oh, he's a star.' I could palpably feel that this man was different. I just felt instantly safe and comfortable."
'Half Pint' Arrives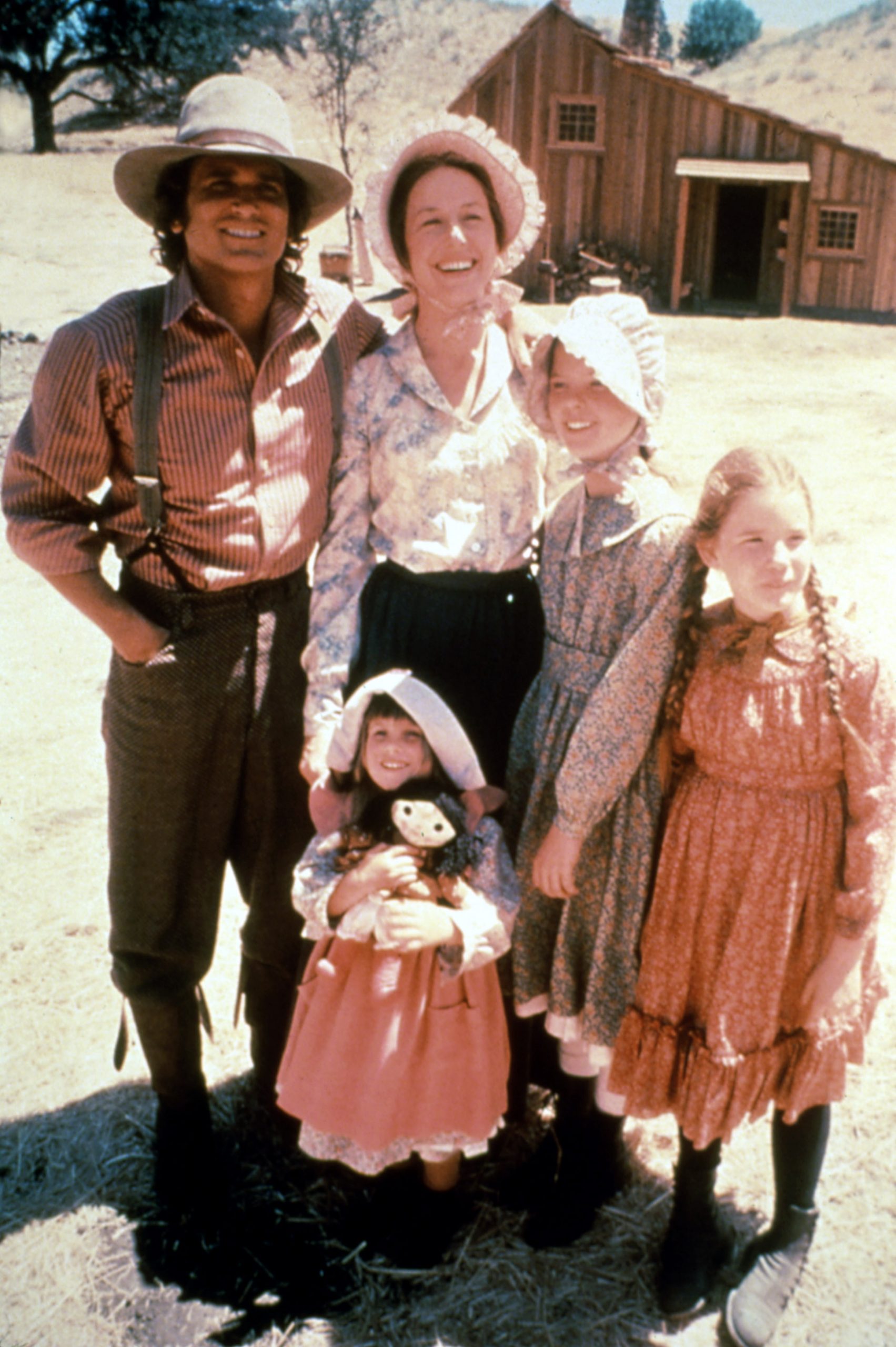 Once she was hired, Michael mentioned the fact there was another Melissa on the show, specifically Melissa Sue Anderson (Mary Ingalls Kendall), whose nickname was Missy. When he asked Melissa what nickname she wanted, she replied "Moesha." He looked at her, smiled, and said, "Honey, Moesha is the name of an old Jewish man. We're just going to call you 'Half Pint.'" She laughed, "And there's a whole group of people that I worked with so many years ago who will not call me anything but Half Pint. And that's perfectly fine with me."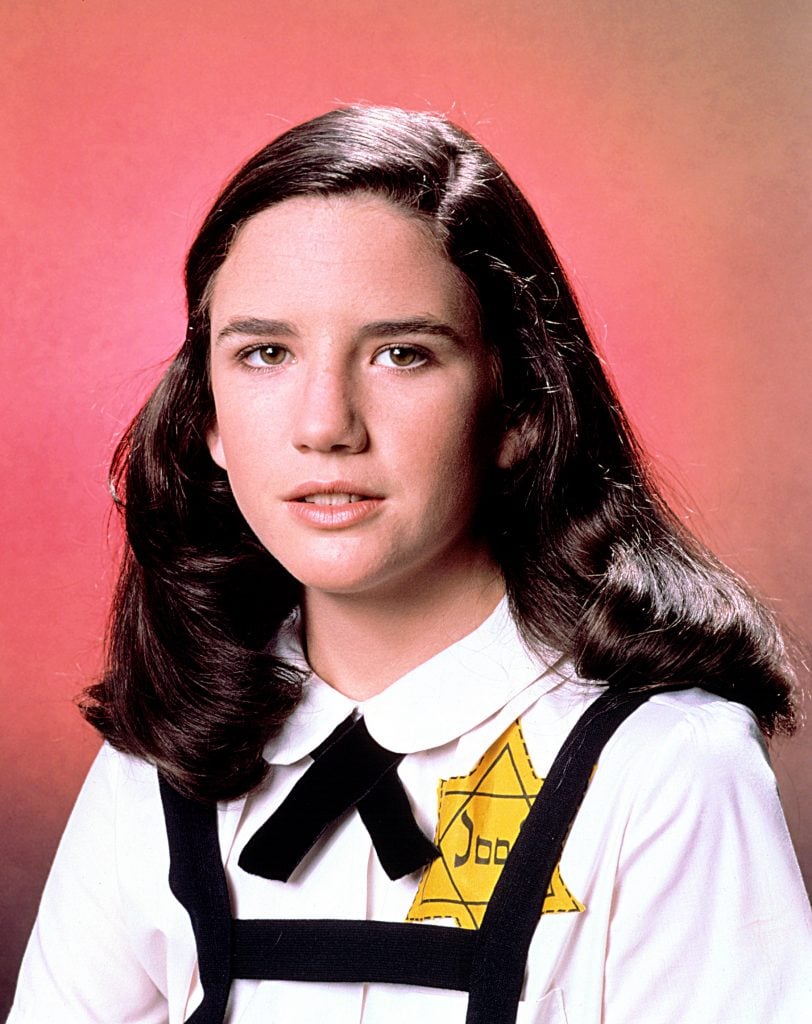 Filming Little House on the Prairie took place at the Big Sky Ranch in California's Simi Valley, where Walnut Grove was constructed. Noted Melissa, "We had wagons to ride in. There were horses, cattle, chickens and other kids to play with and we were outside a ton. It was a really great place to grow up as a professional child. Again, I was working with all of these very serious adult actors who considered me their peer. Not a lot of condescending, not a lot of patting on the head. I mean, when I had moments, when I was an upset little girl about something, everybody stepped in to make me feel better, but it was only always about something personal and never anything professional."
Leaving Walnut Grove Behind … Sort Of
As noted, Little House on the Prairie concluded production in 1983, but then there were three TV movies produced: Little House: Look Back to Yesterday, Little House: The Last Farewell, and Little House: Bless All the Dear Children (airing, respectively, in 1983 and the last two in 1984). After that, Melissa continued challenging herself as an actress, starring in all of those previously-mentioned TV movies, including remakes of The Miracle Worker, The Diary of Anne Frank, and Splendor in the Grass.
Many others followed, featuring more complex themes and characters for her to play. She also made a few guest appearances on different shows and would end up starring in the sitcom Stand By Your Man (1992) and the legal drama Sweet Justice (1994 to 1995). Interestingly, from 2008 to 2009 she was featured in the Minneapolis-staged musical version of Little House on the Prairie, playing Caroline "Ma" Ingalls, then went on the 2009 to 2010 national tour of the show. In 2018 she returned to the stage in the Off-Off-Broadway production of the one-woman play, My Brilliant Divorce.
Diversifying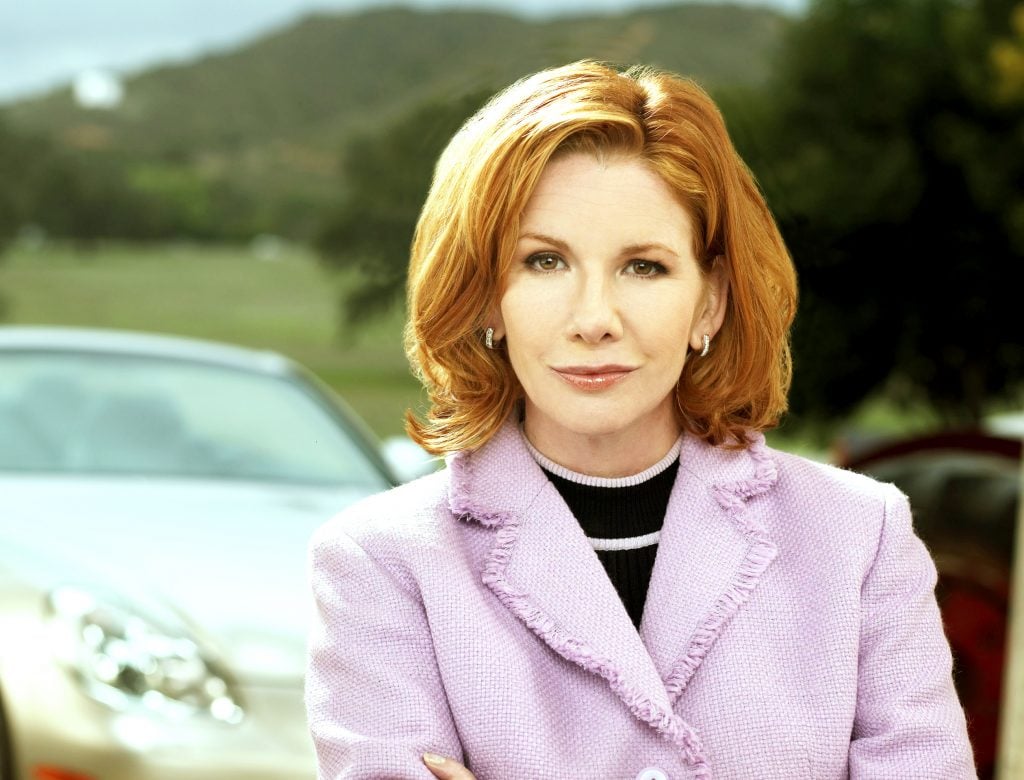 From 2001 to 2005, Melissa served as President of the Screen Actors Guild. In 2012 she competed in the 14th season of ABC's Dancing with the Stars (she lasted eight weeks on the show) and in 2015 ran for Congress representing Michigan, becoming the presumptive nominee, but was forced to drop out due to, she claimed, health issues. In reality, as would be revealed, she owed $360,000 in federal taxes and $112,000 in California taxes — which she said came about due to shrinking acting opportunities, a changing economy, and her divorce.
In 2010 she wrote her autobiography, Prairie Tale: A Memoir followed a year later by co-writing My Prairie Cookbook: Memories and Frontier Food from My Little House to Yours.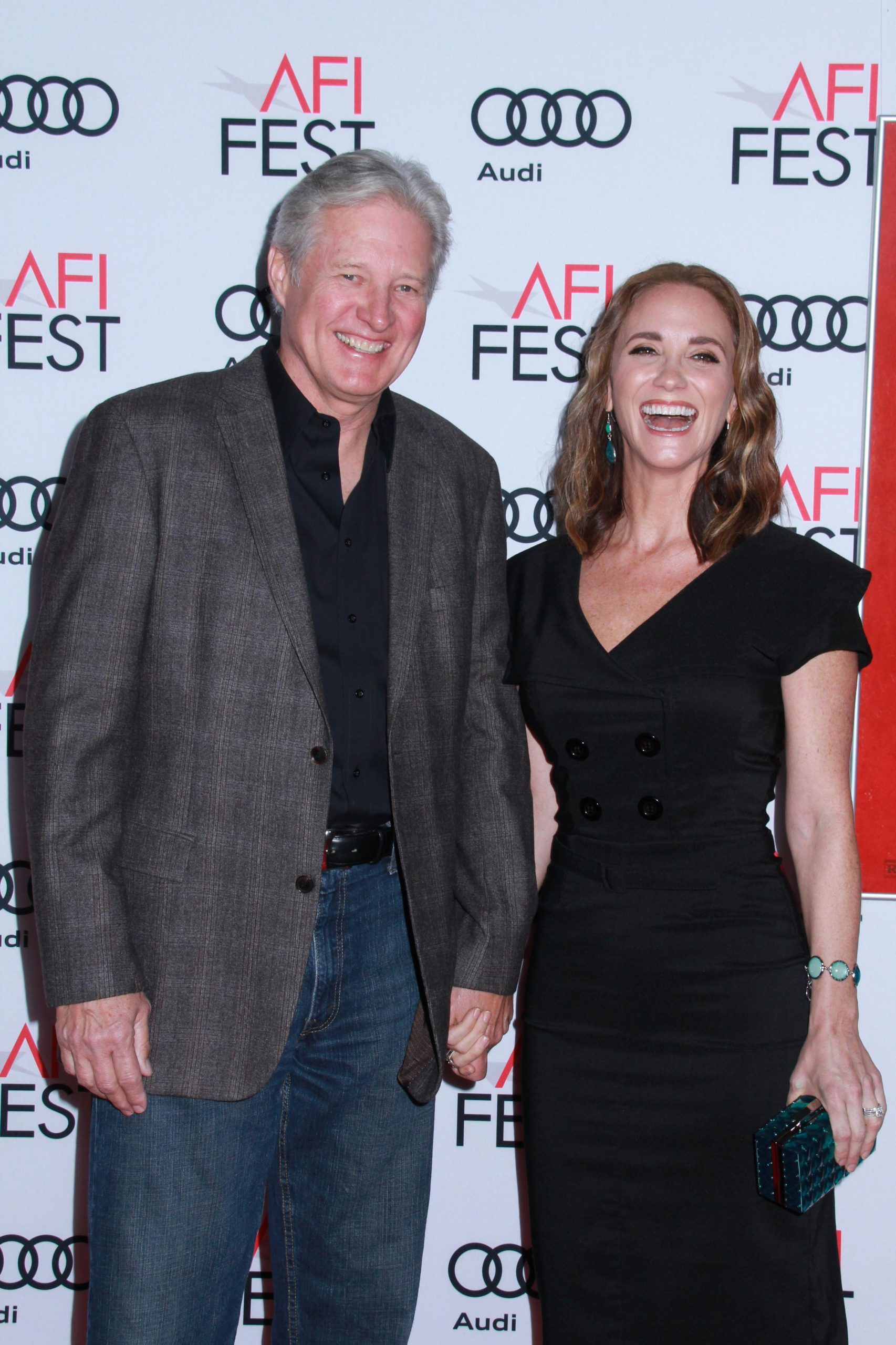 In her personal life, Melissa has been married three times, to Bo Brinkman from 1988 to 1992, Bruce Boxleitner from 1995 to 2011, and Timothy Busfield in 2013. She has two children of her own and three stepchildren.  As she admitted in the pages of Prairie Tale, she's battled alcoholism and drug abuse.
Final 'Prairie' Thoughts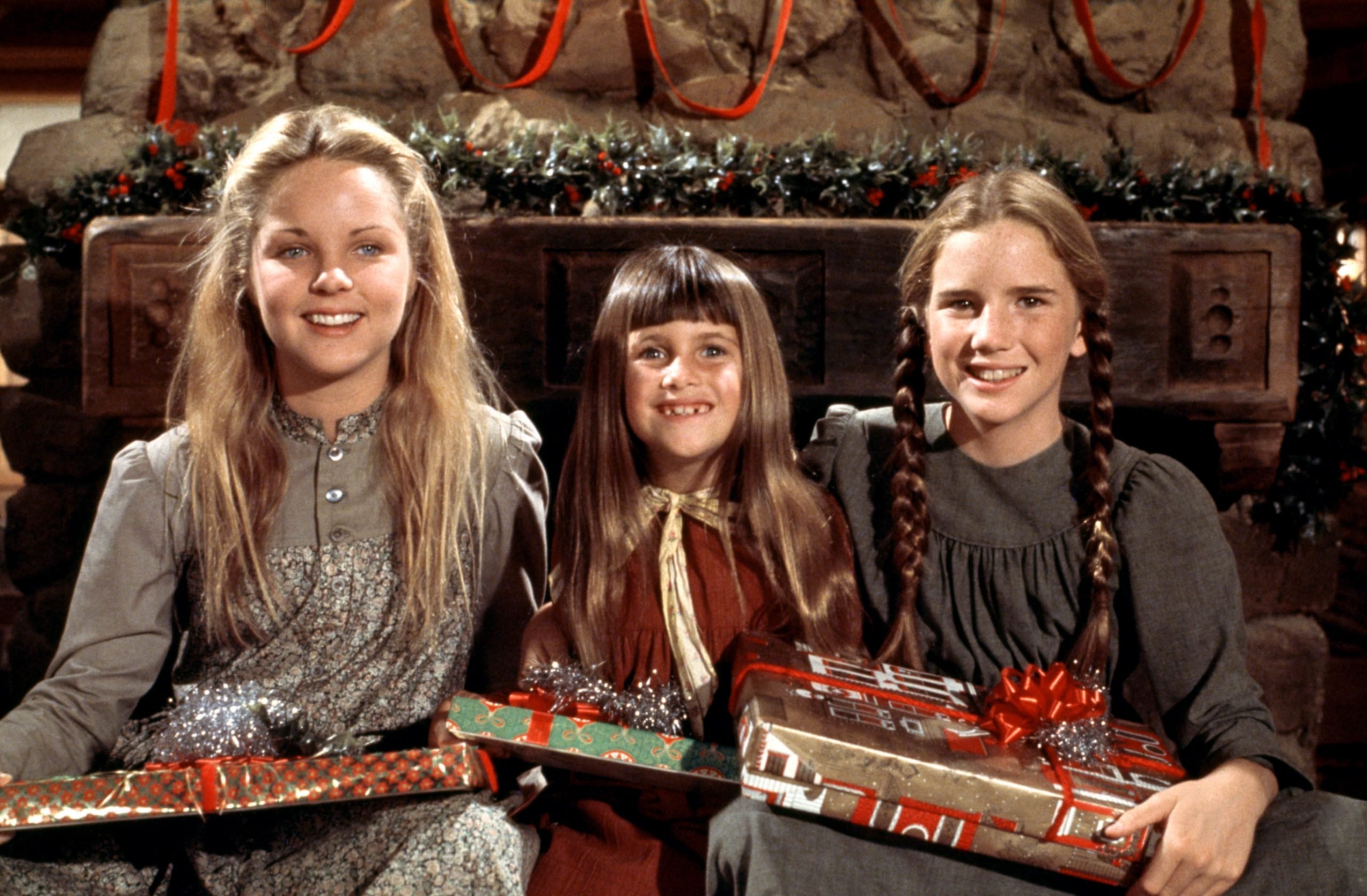 When it comes to Little House on the Prairie, Melissa is often asked about the show's legacy, a question she has some difficulty with. "When I hear the word legacy, I think of something that was left behind," she told the Archive of American Television. "It's really hard to think of the show as something that's left behind, because it lives on, on television all over the world. There are generations of kids who are watching it all over again or for the first time. And the episodes are getting children to read the books or vice versa. They're discovering it generation after generation, so the legacy lives on and it has the same meaning today as it did then."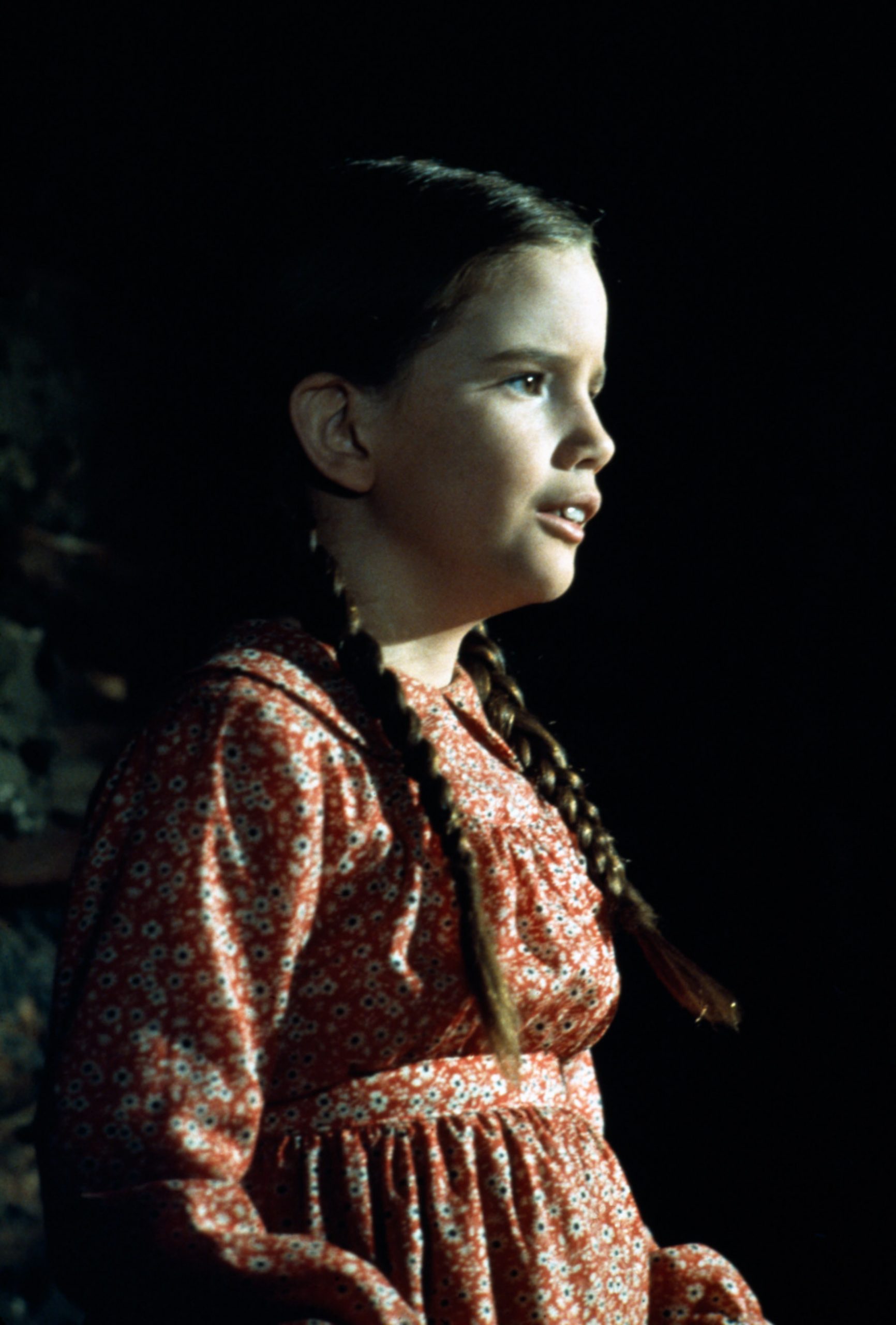 More personally, in her interview with Parade, Melissa noted that Little House is part of the fabric of who she is as a person. "How could it not be?" she asked rhetorically. "The most formative years of my life — from the time I was nine until I was 19 — were spent on that set. I tell people sometimes that I didn't grow up in the 1970s, I grew up in the 1870s. It's who I am. That experience shaped me in a huge way as a professional, certainly, but also as a person. I don't know who I would have been if I hadn't had that show."
To get more of a sense of where she has been, please scroll down for a look at her career.
1. 'The Dean Martin Comedy Hour' (1968 TV Variety Show)
In 1967, Melissa had made her big-screen debut in Don Knotts' The Reluctant Astronaut, credited in the role of "Niece." The next year she was on television as "The Girl on Santa's Lap in the "1968 Christmas Show" episode of the Dean Martin Comedy Hour.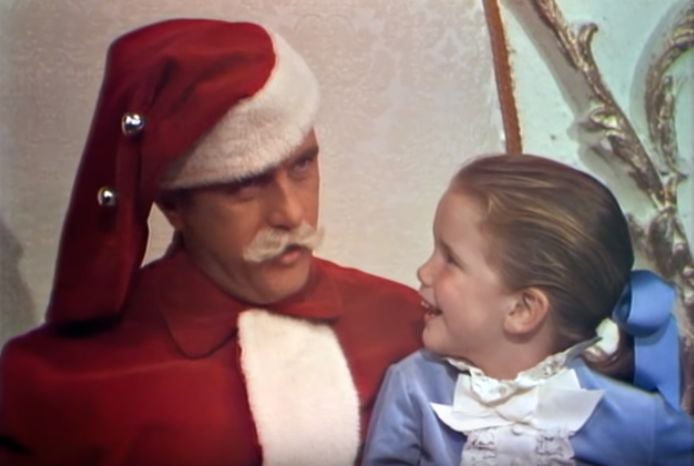 2. 'Gunsmoke' (1972 TV Guest Star)
Next up, Melissa guest-starred on Gunsmoke in the 1972 episode "The Judgement" and is credited as "Spratt's Child." In the same year, she guest-starred on Emergency! as Jenny in "Dinner Date," followed by 1973's Tenafly as "Suzie's sister" in "The Cash and Carry Caper."
3. 'Little House on the Prairie' (TV Series 1974 to 1983)
The show it's probably safe to say changed Melissa's life and cast her in the role she will always be known for, Laura Ingalls, who she would play for a total of 191 episodes followed by three TV movies.
4. 'Christmas Miracle in Caufield, U.S.A.' (1977 TV Movie)
A drama involving coal miners and a massive cave-in that threatens many of them. Melissa plays Kelly Sullivan.
5. 'The Love Boat' (1978 TV Guest Star)
Melissa played the part of Rosemary "Rocky" Simpson in the episode "Rocky." The next year she appeared on The Hanna-Barbera Happy Hour, a variety show hosted by a pair of life-size female puppets, Honey and Sis.
6. 'The Miracle Worker' (1979 TV Movie)
The story of Helen Keller is brought to life in this TV movie based on the 1959 play of the same name, which had previously been adapted to film in a 1962 production starring Patty Duke as Helen. In this version, Patty Duke is Annie Sullivan, who reaches out to Melissa's Helen.
7. 'The Diary of Anne Frank' (1980 TV Movie)
Melissa is the title character, a Jewish teenage girl during World War II who, along with her family, goes into hiding in the Netherlands under Nazi-occupation.
8. 'Splendor in the Grass' (1981 TV Movie)
The setting is pre-Depression Kansas, the emphasis on a pair of teenagers (Melissa and Cyril O'Reilly) who struggle through the sexual mores of that era. This is Melissa's third remake following The Miracle Worker and The Diary of Anne Frank.
9. 'Choices of the Heart' (1983 TV Movie)
Based on a true story, Melissa is Jean Donovan, a missionary girl in El Salvador from the United States who, with two others, was murdered.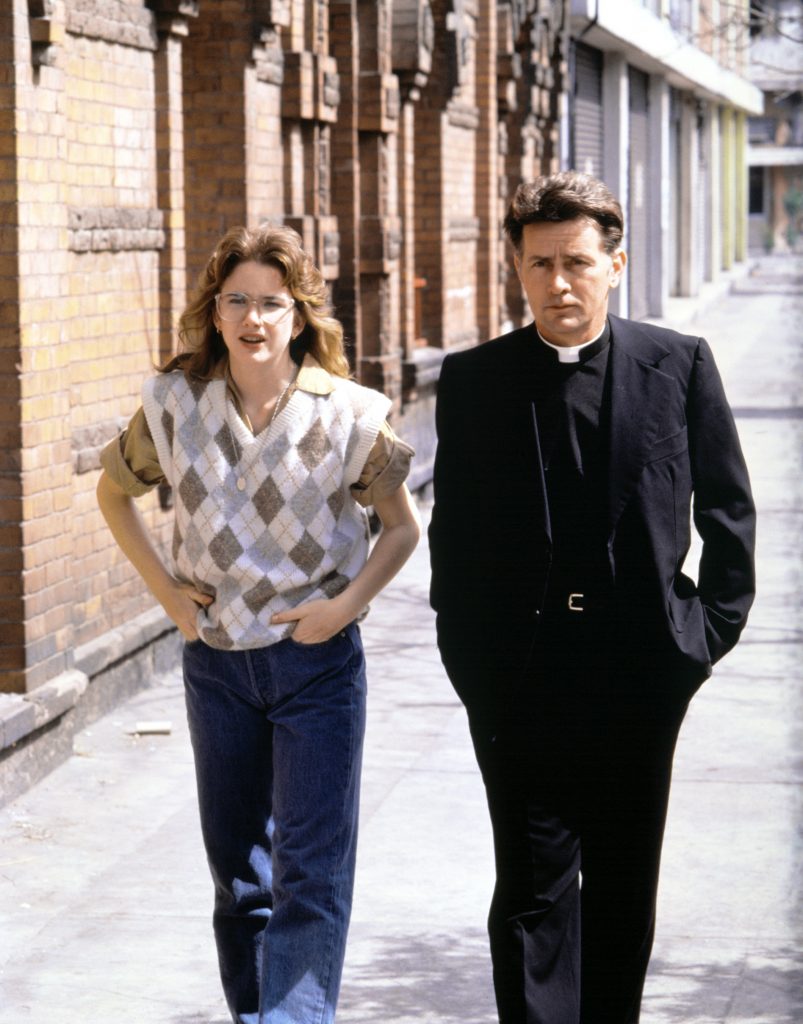 10. 'Little House: Look Back to Yesterday' (1983 TV Movie)
In the first of the Little House TV movies, the focus is largely on Albert Quinn Ingalls (Matthew Labyorteaux), who plans on becoming a doctor — until he is diagnosed with a deadly disease. As a result, he chooses instead to use what time he has left to help the people of Walnut Grove. A subplot involves the kids getting ready for the annual mountain climb.
11. 'Little House: The Last Farewell' (1984 TV Movie)
Charles and Caroline Ingalls (Michael Landon and Karen Grassle) return to Walnut Grove at about the same time that Laura (Melissa) is getting the townspeople to fight back against a land maven who has acquired all the properties in Hero Township.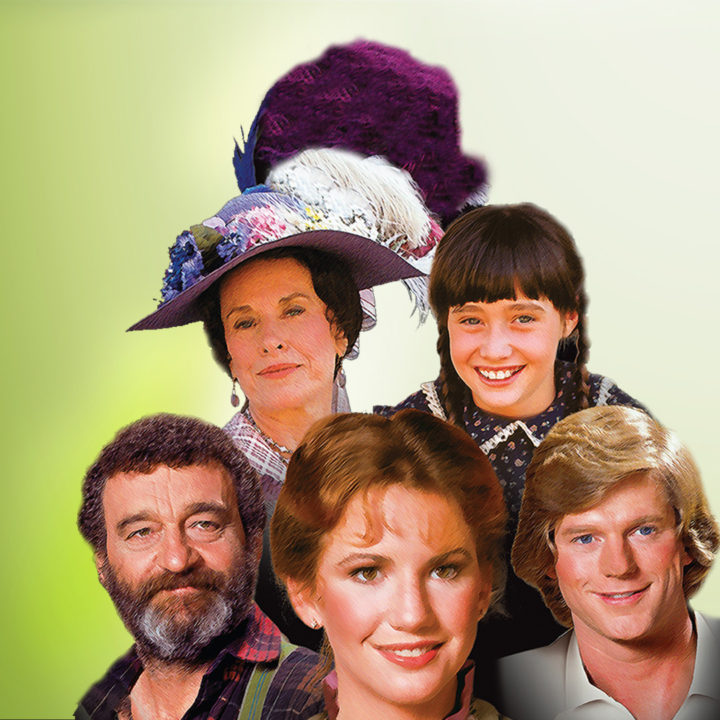 12. 'Family Secrets' (1984 TV Movie)
A weekend together has a life-changing impact on three generations of women who have come together, played by Maureen Stapleton, Stefanie Powers, and Melissa.
13. 'Little House: Bless All the Dear Children' (1984 TV Movie)
Everyone is thrown into panic mode when, while preparing for the arrival of a Christmas baby, Rose Wilder (Jennifer Steffin) is kidnapped by a woman who has just recently lost her own child. Also, in 1985 Melissa appeared on "The Snow Queen" episode of Showtime's Faerie Tale Theatre in the role of Gerda.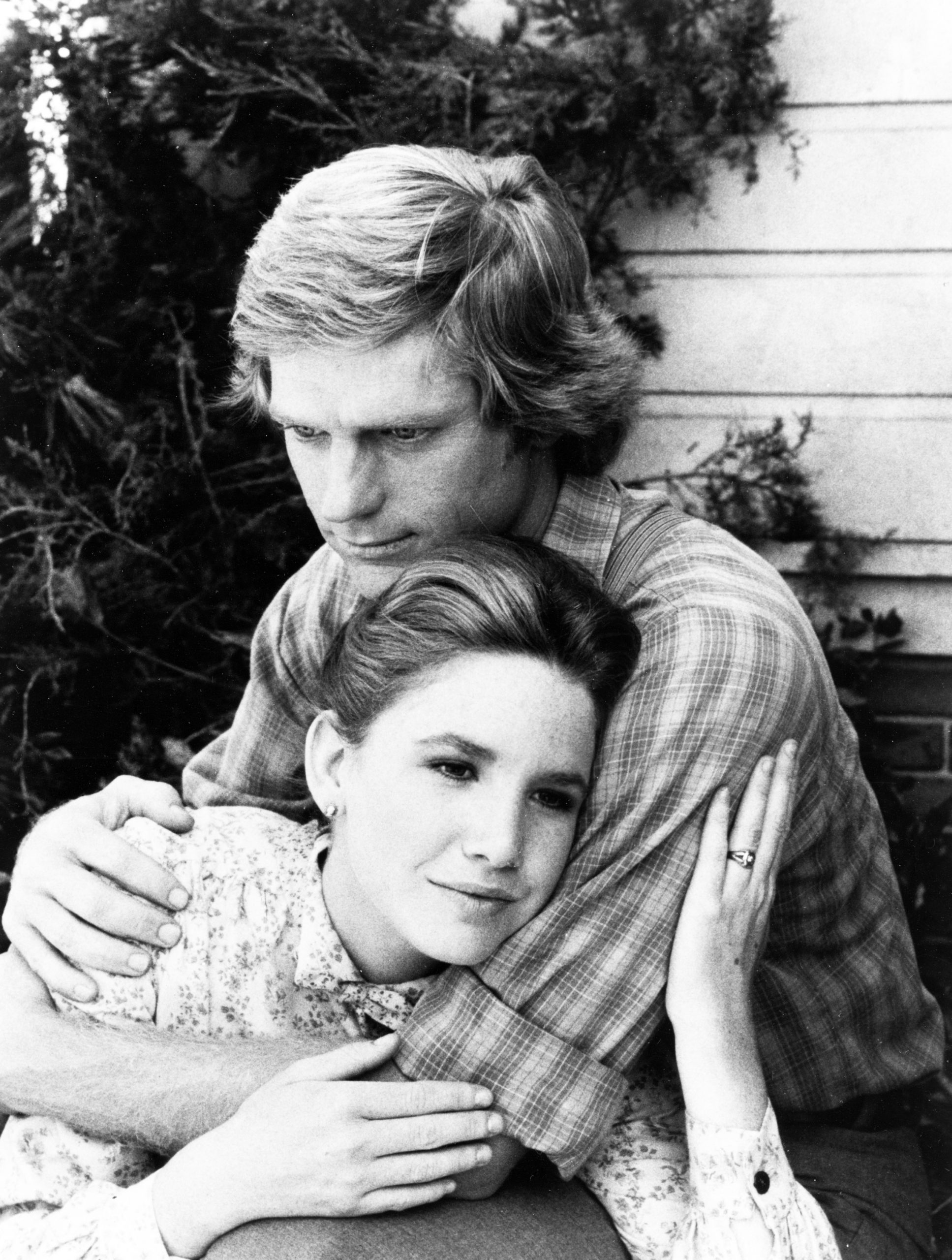 14. 'Choices' (1986 TV Movie)
Melissa is Terry Granger, a 19-year-old girl who contemplates abortion — without telling the father — when she finds herself pregnant. Her father, Evan Granger (George C. Scott), is a retired judge who finds about the situation and is against abortion until his much younger wife announces she's pregnant, which is not something he is prepared to handle at his age of 62. All of which leads to deep contemplation on everyone's parts.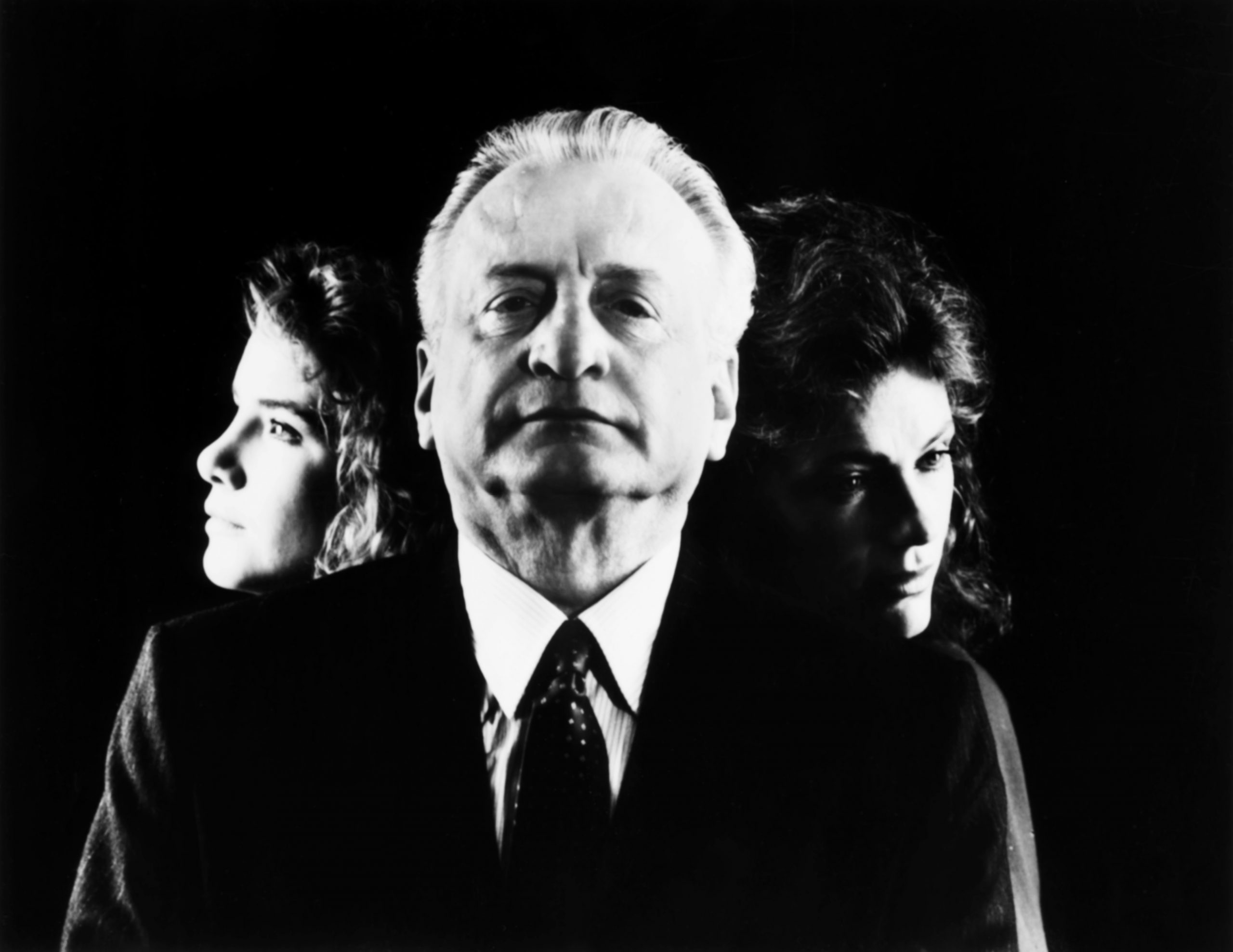 15. 'The Penalty Phase' (1986 TV Movie)
Judge Kenneth Hoffman (Peter Strauss) wrestles with the fact that the evidence in a murderer's case was illegally obtained, but if he is to dismiss it, the killer will go free. Melissa plays Leah Furman.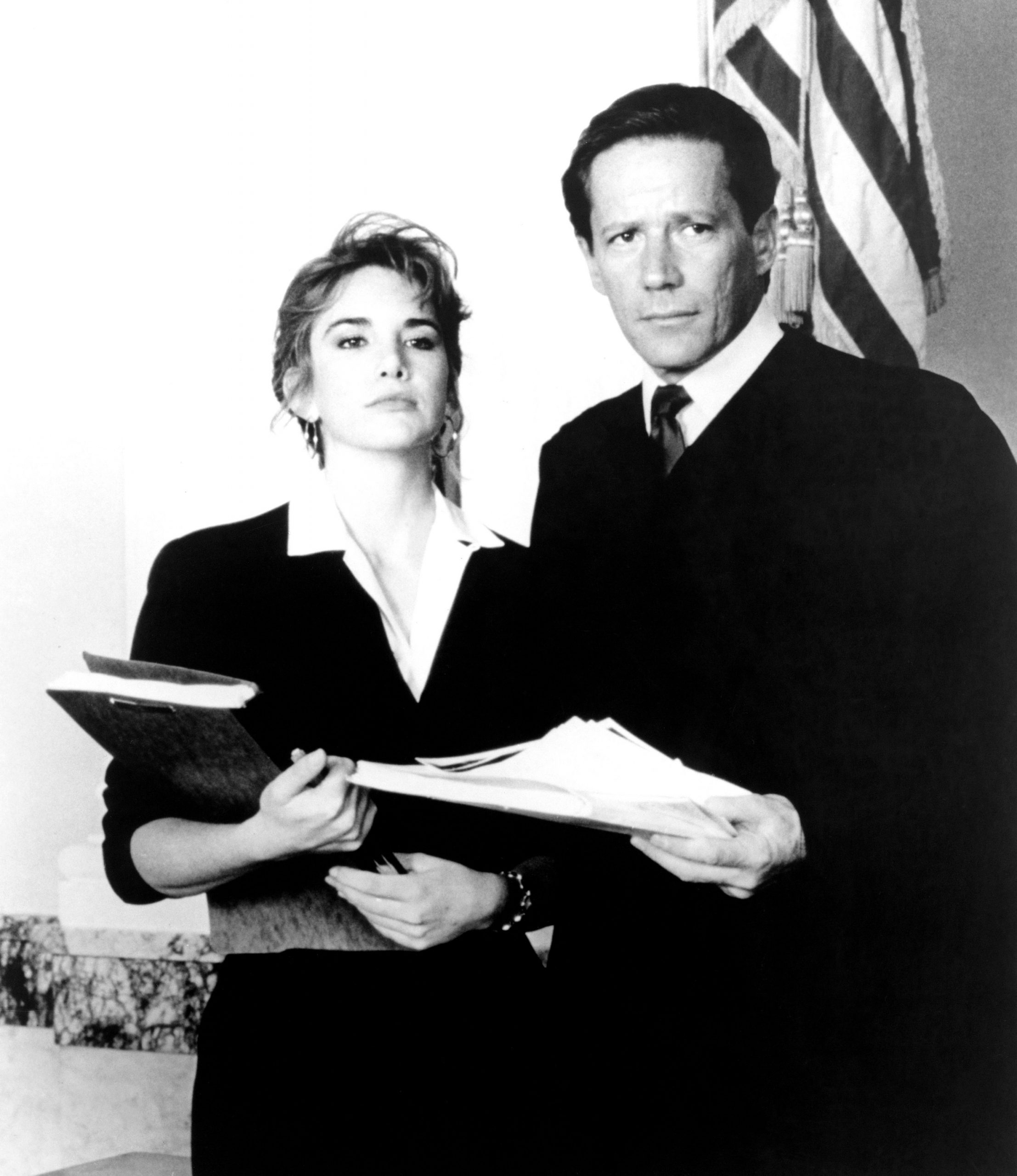 16. 'Blood Vows: The Story of a Mafia Wife' (1987 TV Movie)
Marlan (Melissa), a fashion designer, desperately attempts to escape her marriage to Edward Moran (Joe Penny) when she discovers he's the son of a mobster, which brings with it deadly consequences.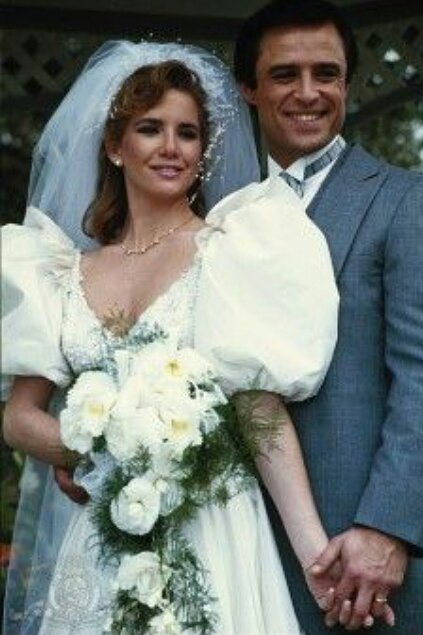 17. 'Killer Instinct' (1988 TV Movie)
Attorney Charlie Long (Woody Harrelson) works with Dr. Lisa DaVito to keep a murderer behind bars, but when that man escapes, her career and life are in jeopardy.
18. 'Ice House' (1989 TV Movie)
Although Kay (Melissa) has agreed to marry Vassil (Andreas Manolikakis), a Greek immigrant, so that he can stay in the country, her ex-boyfriend Pake (Bo Brinkman) enters the picture, trying to convince her to join him in Texas.
19. 'Chameleons' (1989 TV Movie)
When Sheryl Carr's (Crystal Bernard) uncle is murdered and she discovers he was once a costumed superhero, she tries to find out who the killer is. Melissa's part is uncredited.
20. 'Without Her Consent' (1990)
After being raped by someone she knows, Emily Briggs (Melissa) seeks out justice.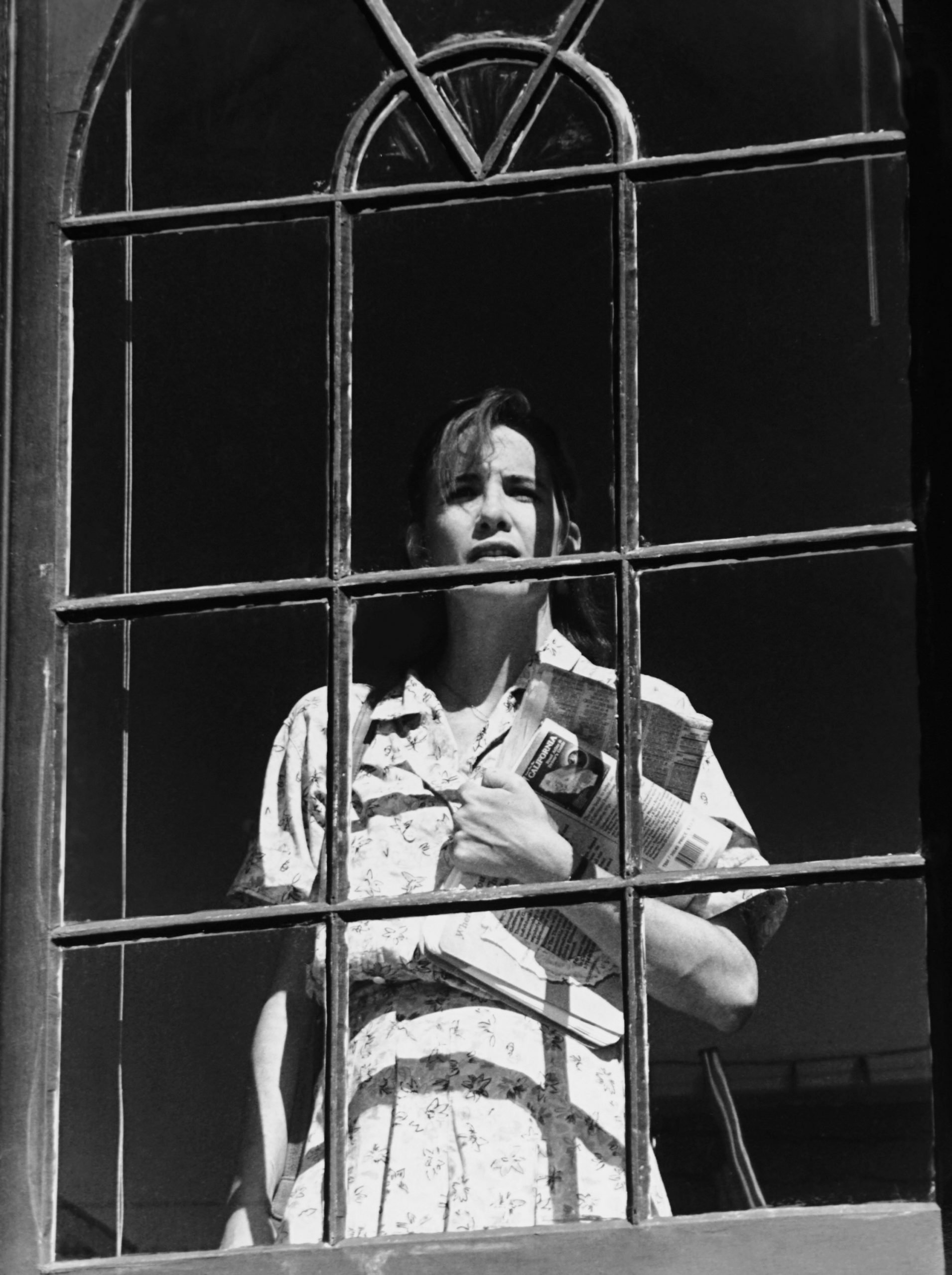 21. 'Forbidden Nights' (1990 TV Movie)
Judith Shapiro (Melissa) is an American teacher who has arrived for a two-year stay in China and comes into conflict with a very different society — complicated by the fact she gets involved in a romance with one of her students.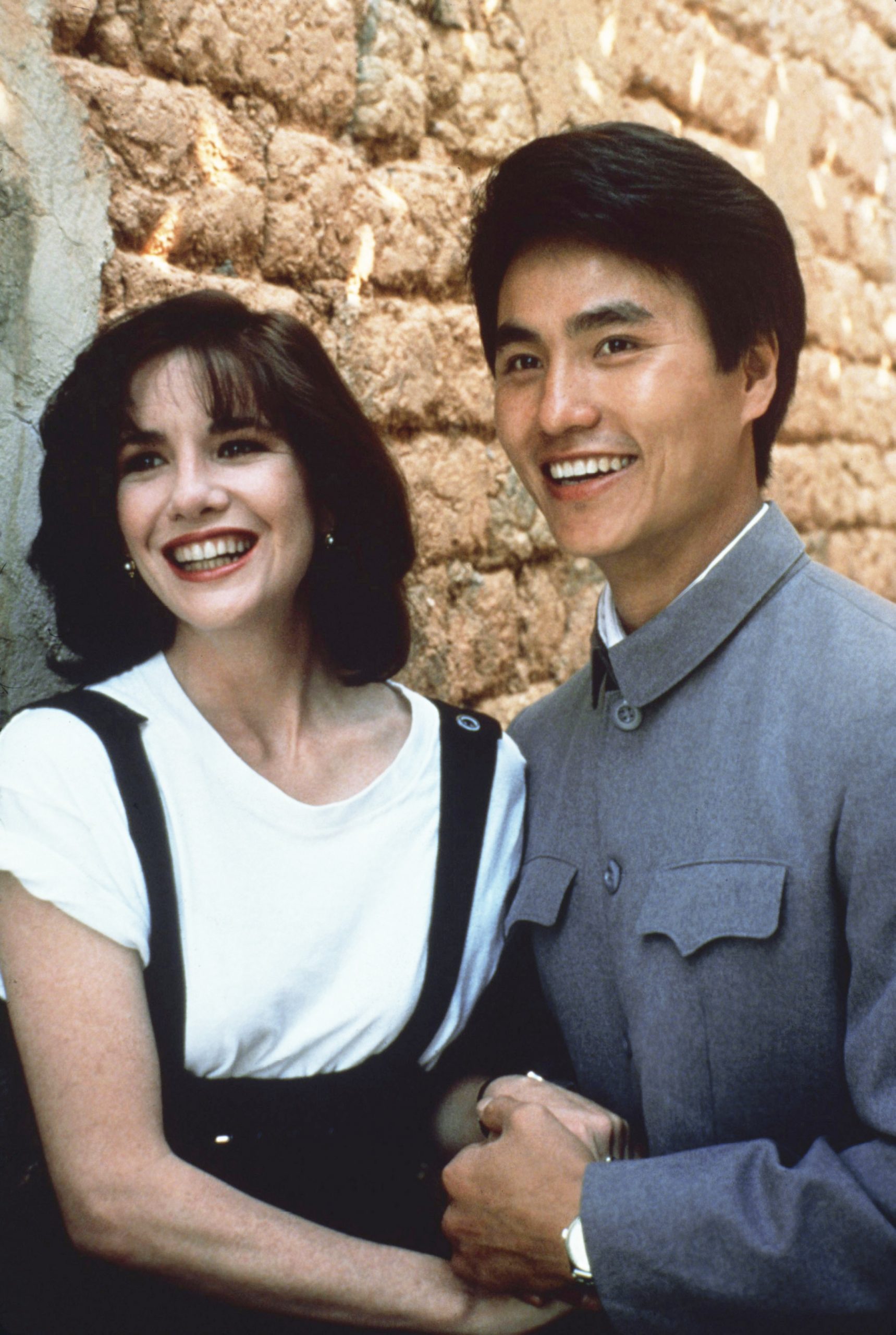 22. 'Joshua's Heart' (1990 TV Movie)
After his father (Tim Matheson) breaks up with his latest girlfriend (Melissa), his 10-year-old son Joshua (Matthew Lawrence) doesn't want to let her go and pursues the idea of her adopting him. Awkward.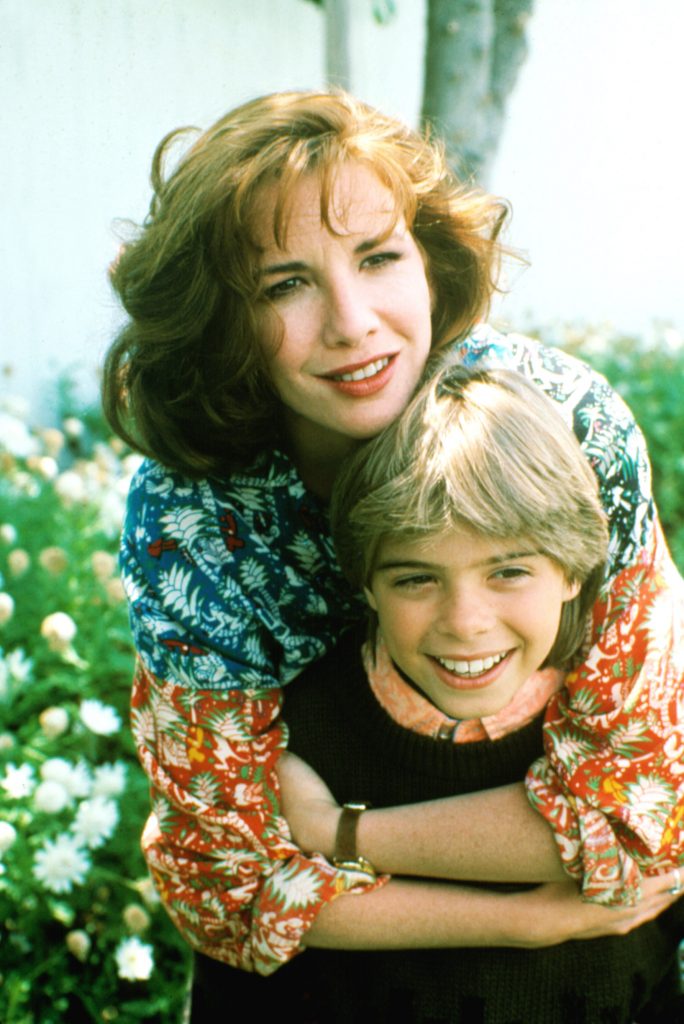 23. 'Donor' (1990 TV Movie)
A series of unexplained deaths alerts Dr. Kristine Lipton (Melissa) to the fact that there is something sinister going on in the hospital she works.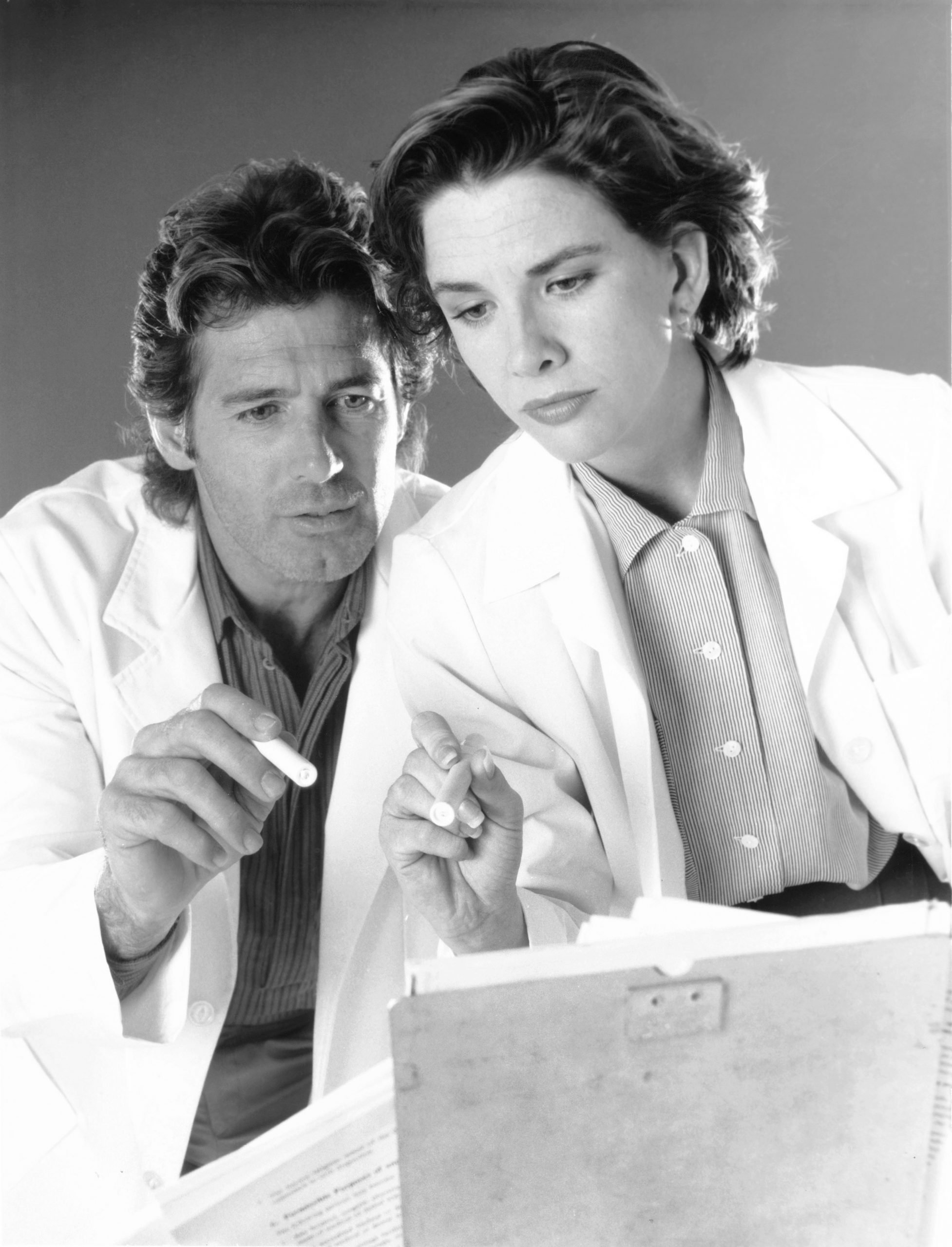 24. 'The Lookalike' (1990 TV Movie)
Official Description: "A mentally disturbed woman is further tormented after discovering a girl who closely resembles her recently deceased daughter."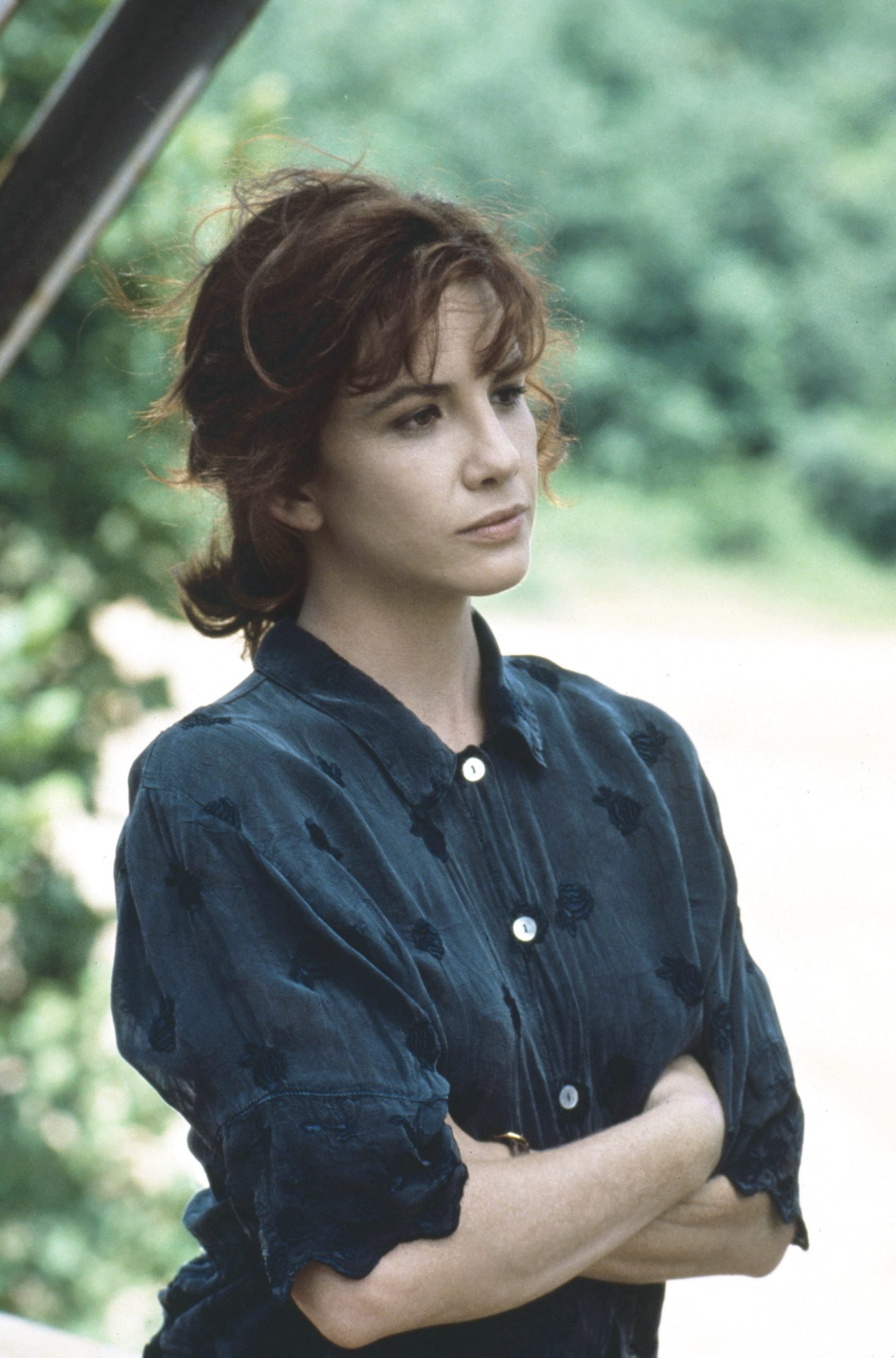 25. 'Stand by Your Man' (1992 TV Series)
A pair of sisters (Rosie O'Donnell and Melissa) decide to move in together when their husbands go to jail for a series of bank robberies. It sounds serious, but it's not. Melissa's first series since the end of Little House on the Prairie.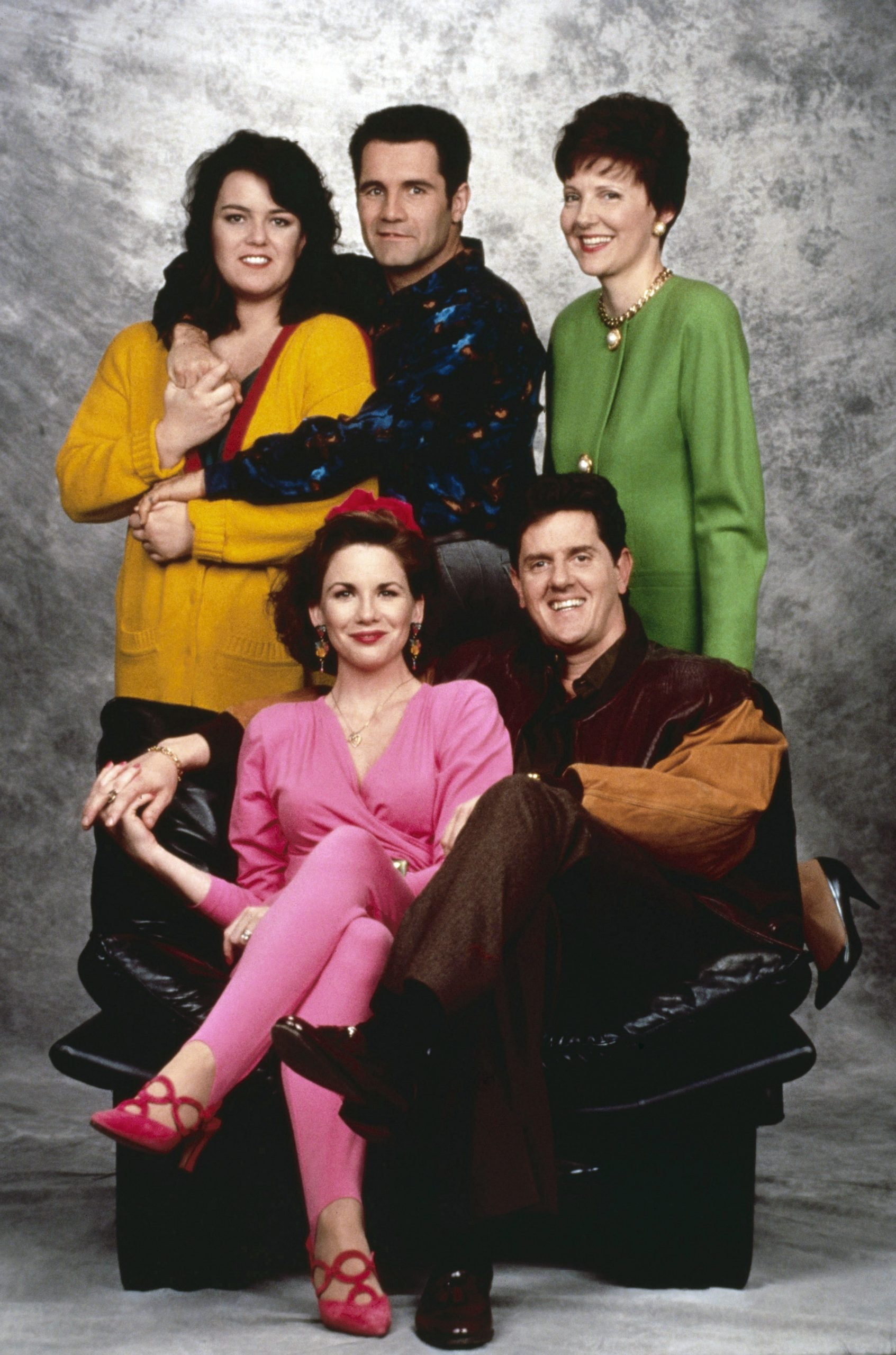 26. 'With a Vengeance' (1992 TV Movie)
Melissa is amnesiac Jenna King who is trying to put the pieces of her memory back together, unaware that if she is able to do so, it will lead her into the hands of a serial killer.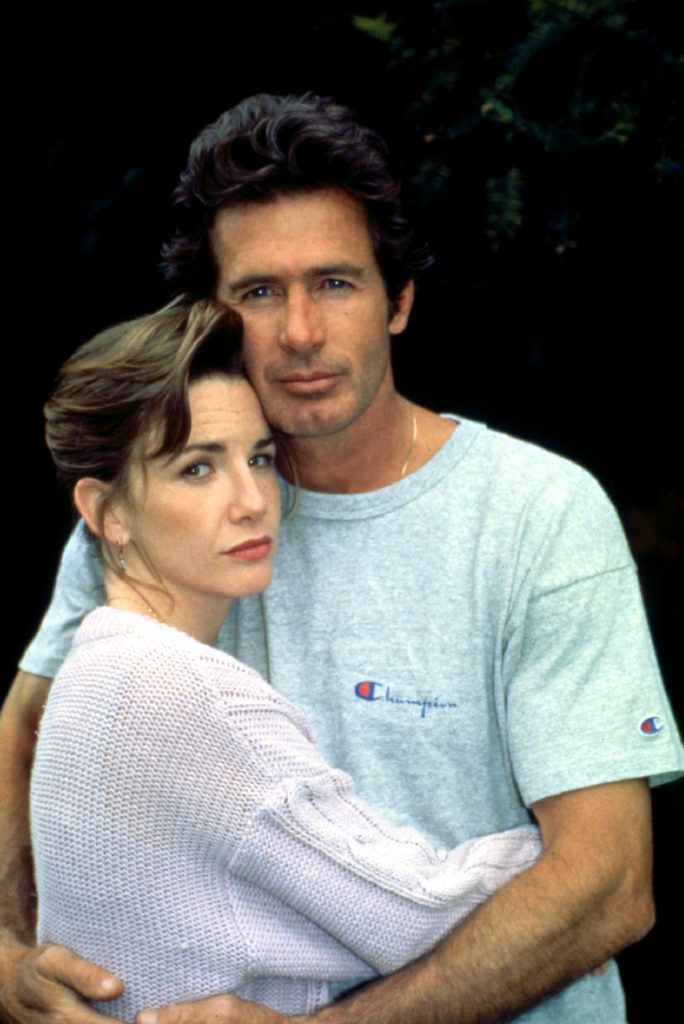 27. 'Batman: The Animated Series' (1992-94, Voice Guest Star)
Melissa brought the dual roles of Barbara Gordon and her secret identity of Batgirl to animated life in this classic series. She voiced the character in a total of six episodes.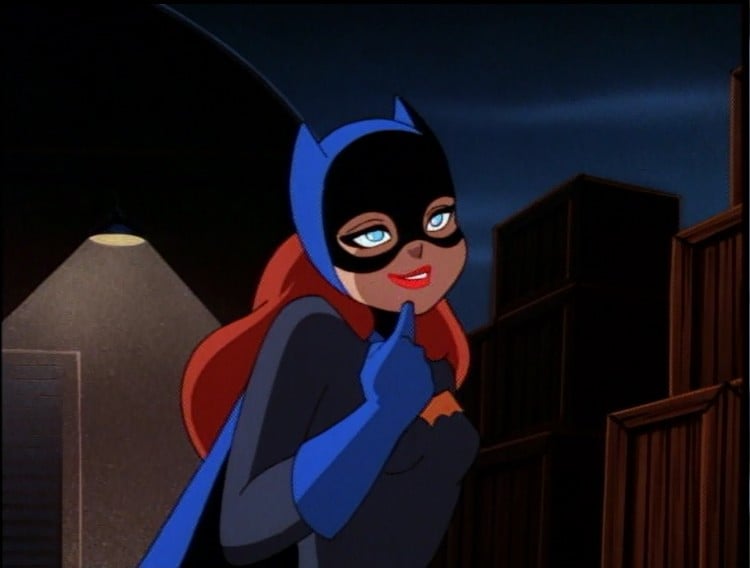 28. 'Family of Strangers' (1993 TV Movie)
It's a one-two punch for Julie Lawson (Melissa) when she discovers for the first time that she was adopted and that her conception was a result of rape. As it turns out, her biological mother is Beth Thompson, marking a reunion between Melissa and Patty Duke.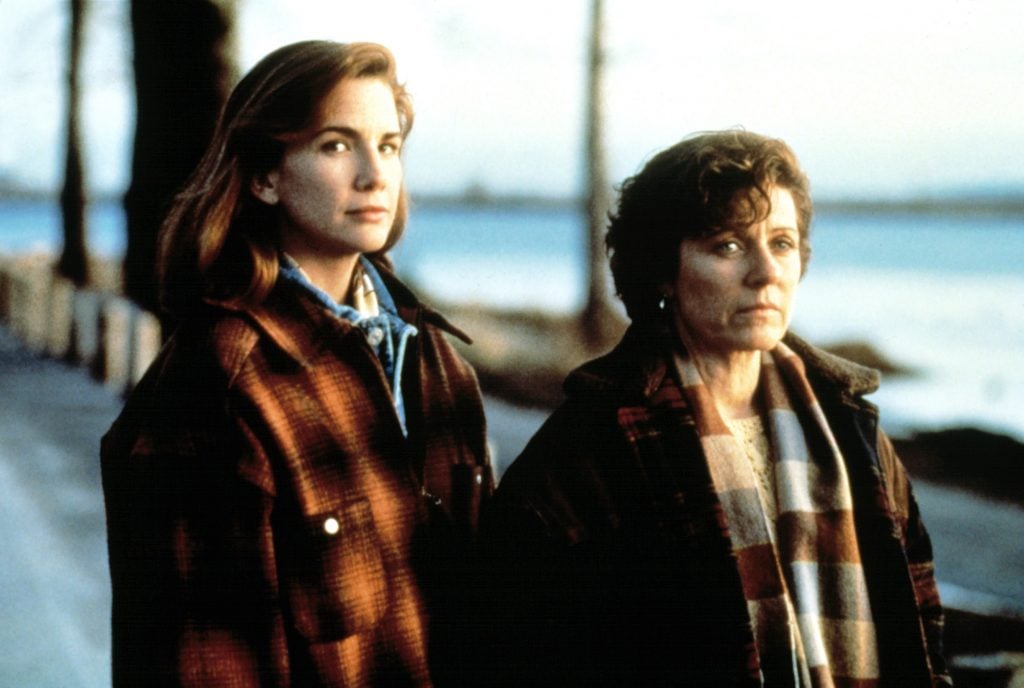 29. 'With Hostile Intent' (1993 TV Movie)
Police officer Miranda Berkley (Melissa) finds her life turned into a living hell when she breaks up with her boyfriend, who also happens to be her supervisor.
30. 'Shattered Trust: The Shari Karney Story' (1993 TV Movie)
Melissa is attorney Shari Karney who works with incest survivors, and through the course of things comes to remember that she, too, was a victim of abuse. She battles to make the law take such victims more seriously.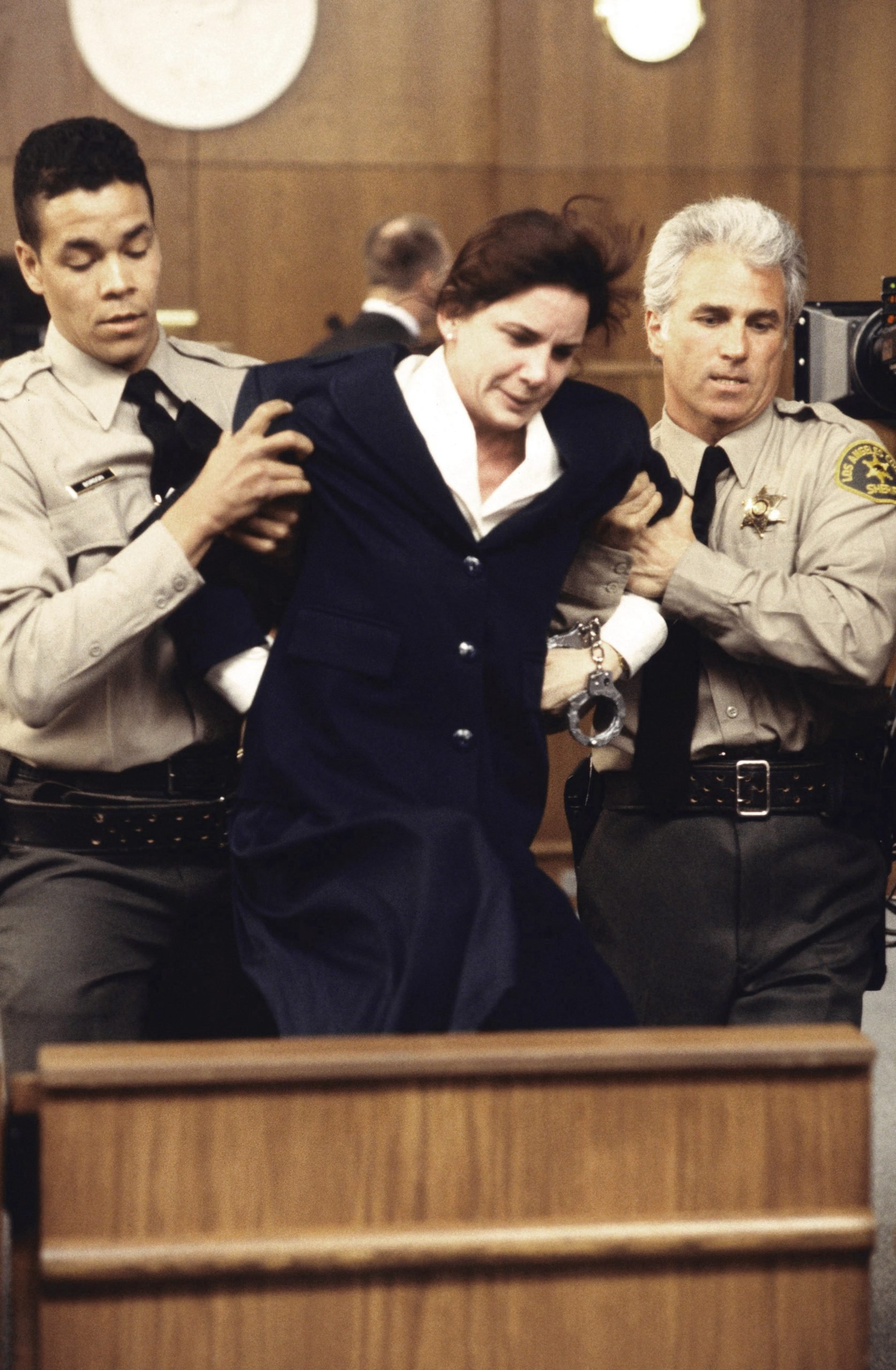 31. 'House of Secrets' (1993 TV Movie)
In an effort to get out of an abusive relationship, Marion Ravinel (Melissa) plots with his former lover to kill the man, but after the deed is done she believes he has returned from the grave to extract revenge.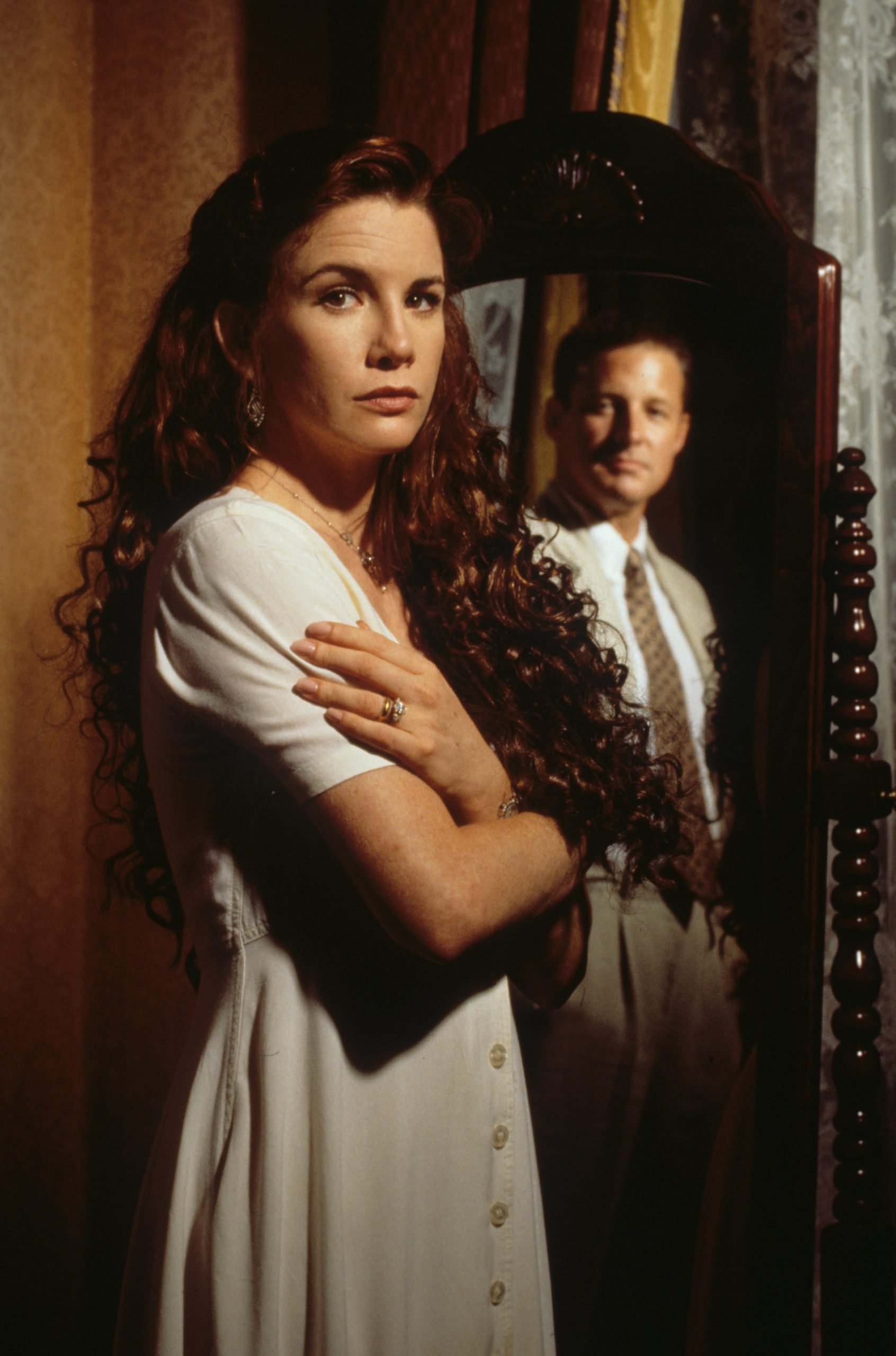 32. 'Dying to Remember' (1993 TV Movie)
Lynn Matthews (Melissa) begins having nightmares about murder which a psychiatrist makes her realize are memories from a past life. She sets about trying to solve this mystery from many years earlier.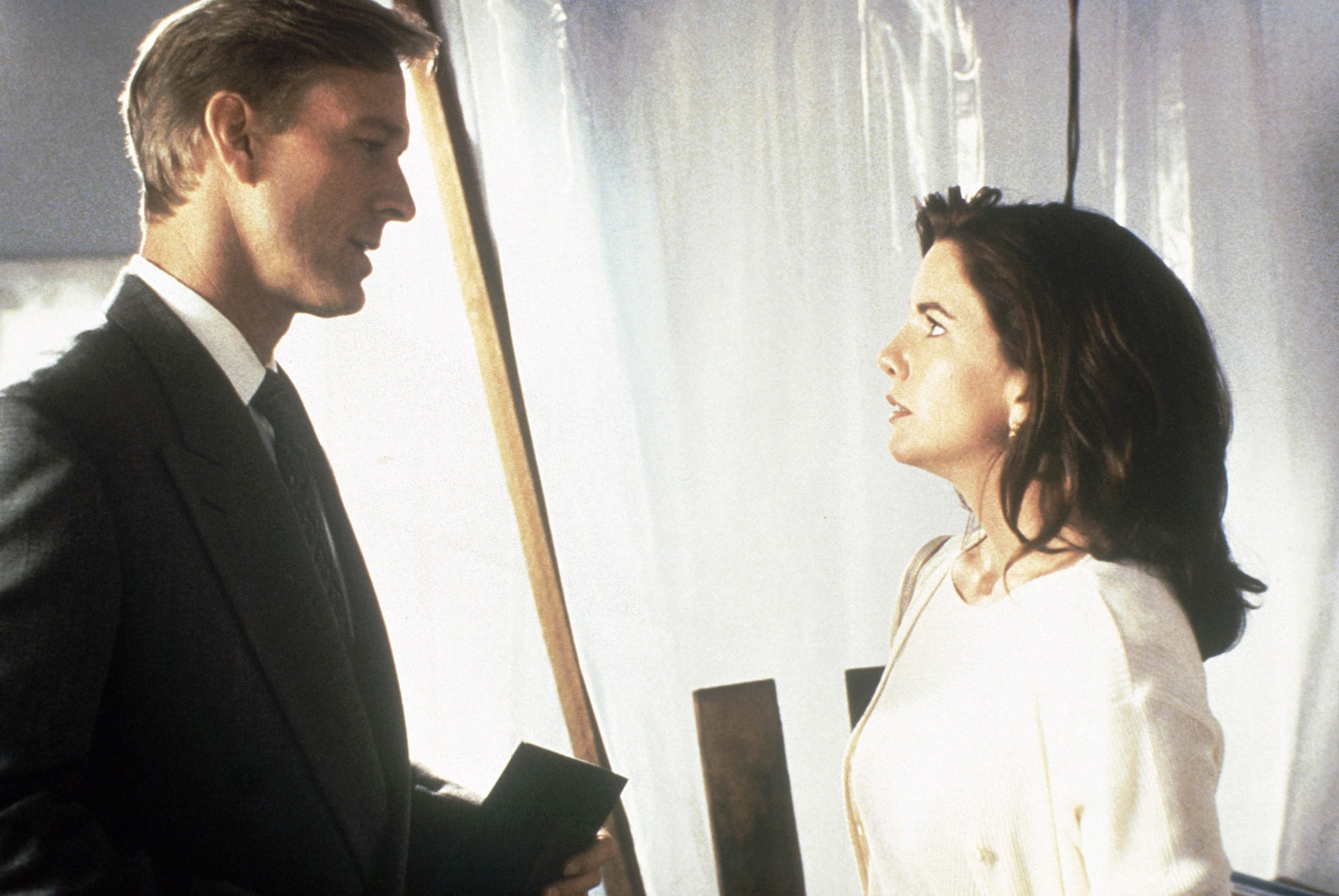 33. The Babymaker: The Dr. Cecil Jacobson Story' (1994 TV Movie)
True story about Dr. Cecil Jacobson (George Dzundza), who used his own sperm to impregnate the women he was trying to help. Melissa plays one of his victims, Mary Bennett.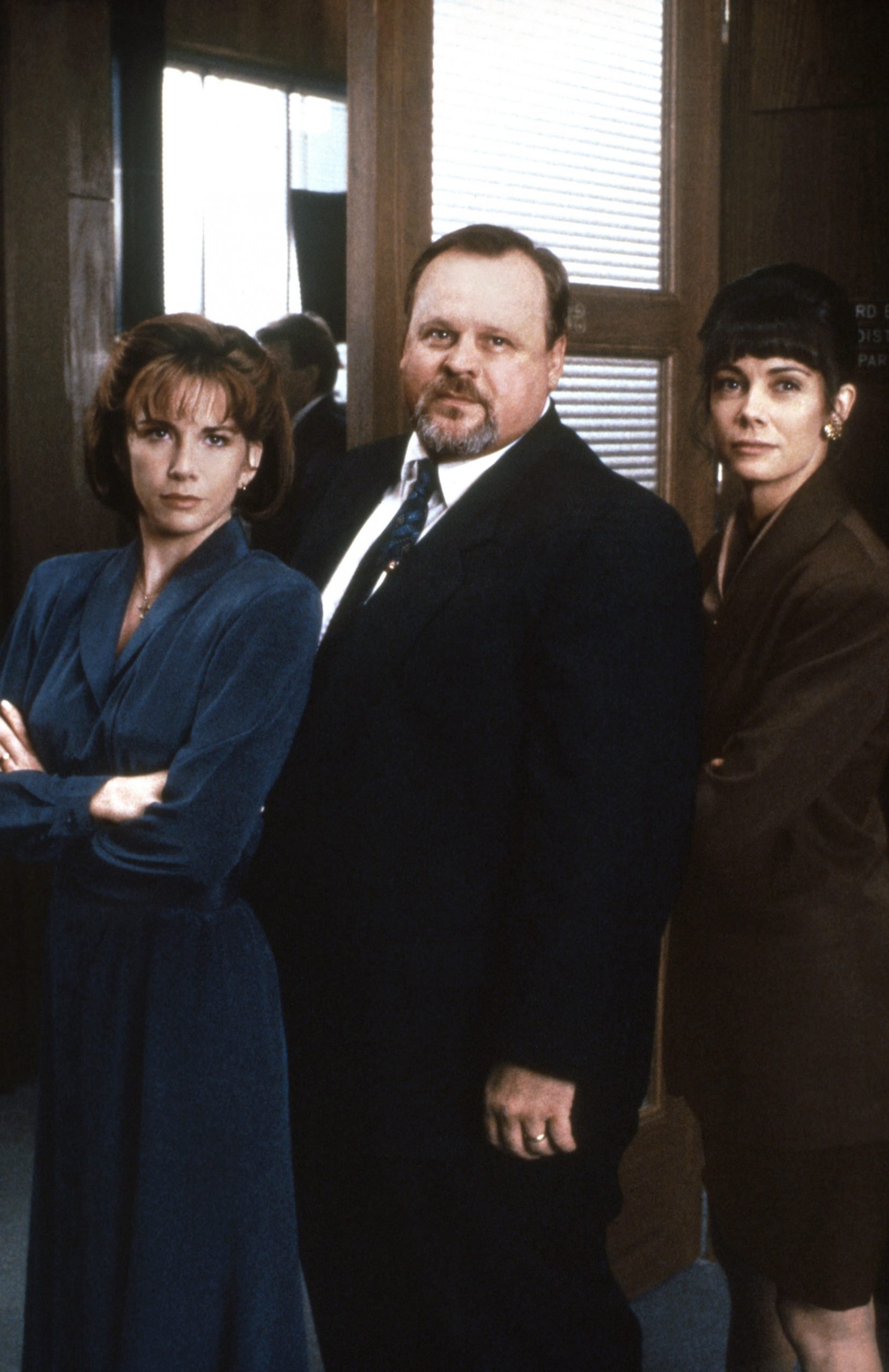 34. 'Against Her Will: The Carrie Buck Story' (1994 TV Movie)
Intellectually disabled Carrie Buck (Marlee Matlin) has her daughter taken away from her with the law claiming she is incapable of taking care of an infant. Melissa's Melissa Prentice wages the battle to get the child back.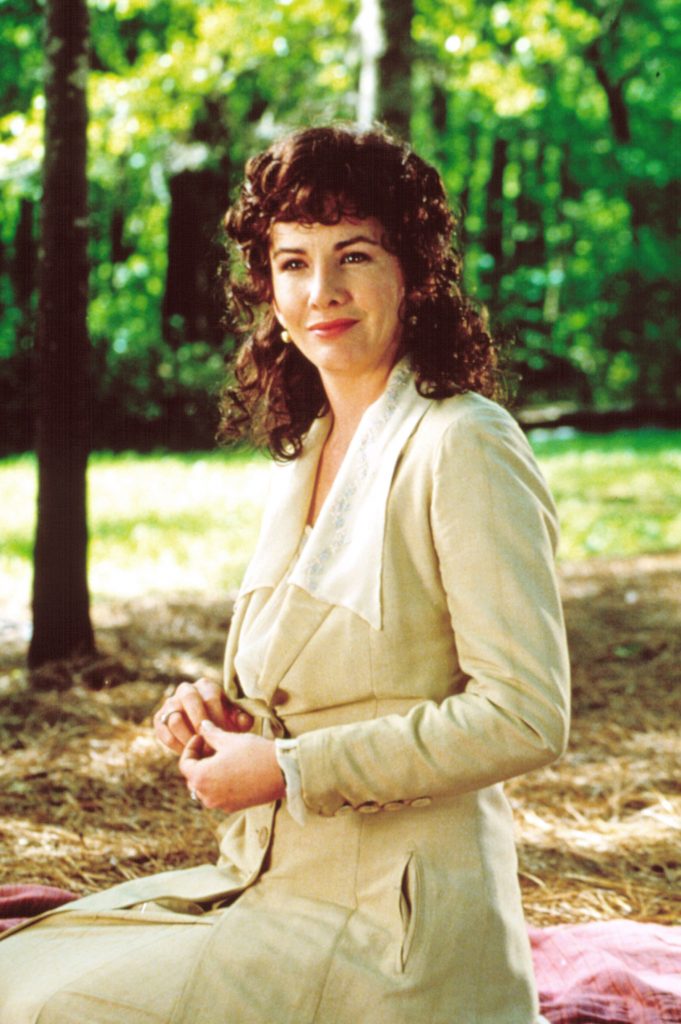 35. 'Cries from the Heart' (1994 TV Movie)
When an autistic boy is impacted by something called "facilitated communication," a mother (Patty Duke) and teacher (Melissa) uncover the true secret behind it. This is the third time that Melissa has worked with Patty Duke.
36. 'Sweet Justice' (1994 to 1995 TV Series)
Wall Street attorney Kate Delacroy (Melissa) returns to New Orleans, where she decides to stay and work with Carrie Grace Battle (Cicely Tyson) to help take on women's rights, minority rights, and anyone overpowered by the law.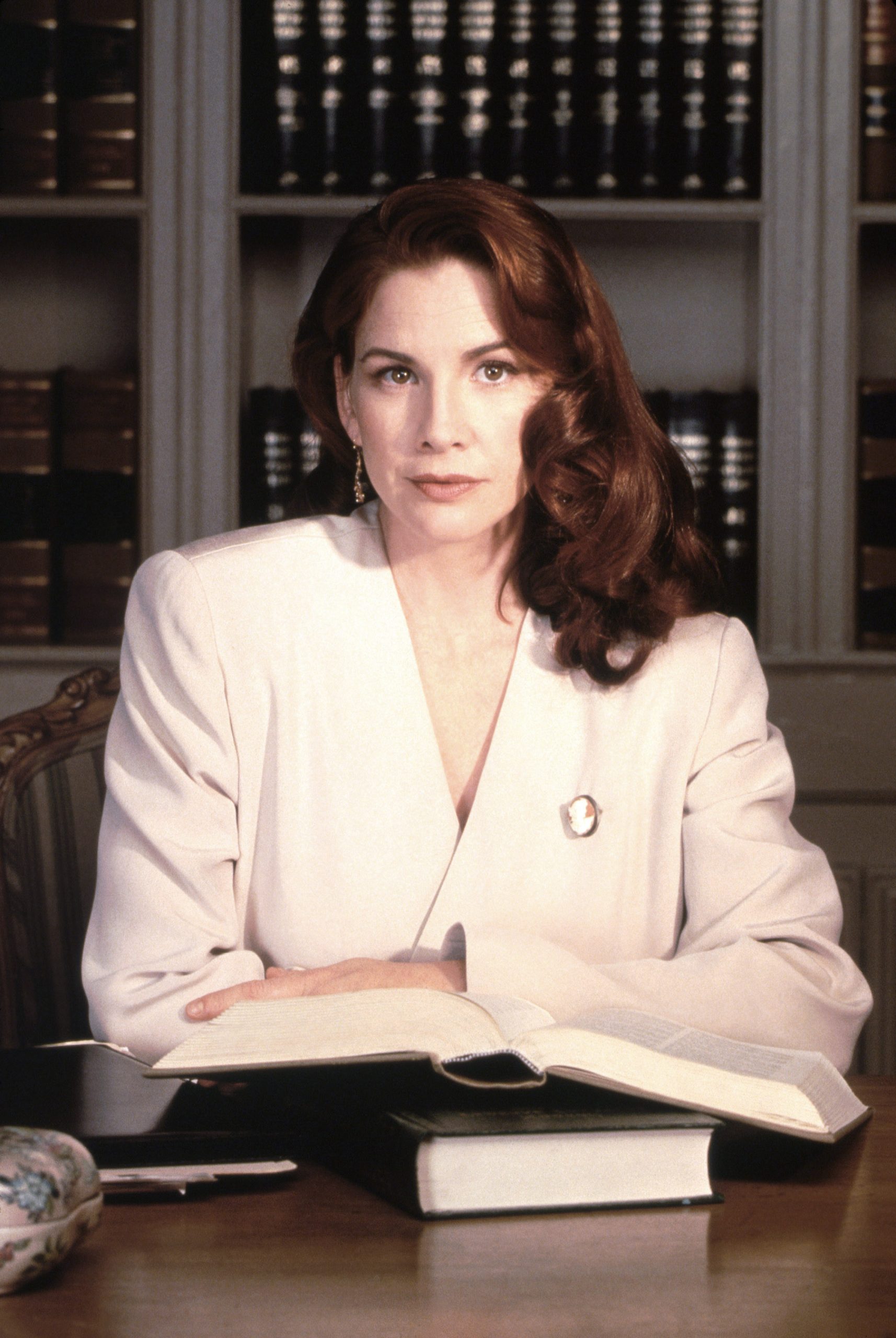 37. 'Zoya' (1995 TV Movie)
Zoya Osslpov (Melissa) is a countess in 1917 Russia, where she escapes that country's revolution to America where she starts a new life — which includes a romance with then-husband Bruce Boxleitner's Clayton Andrews.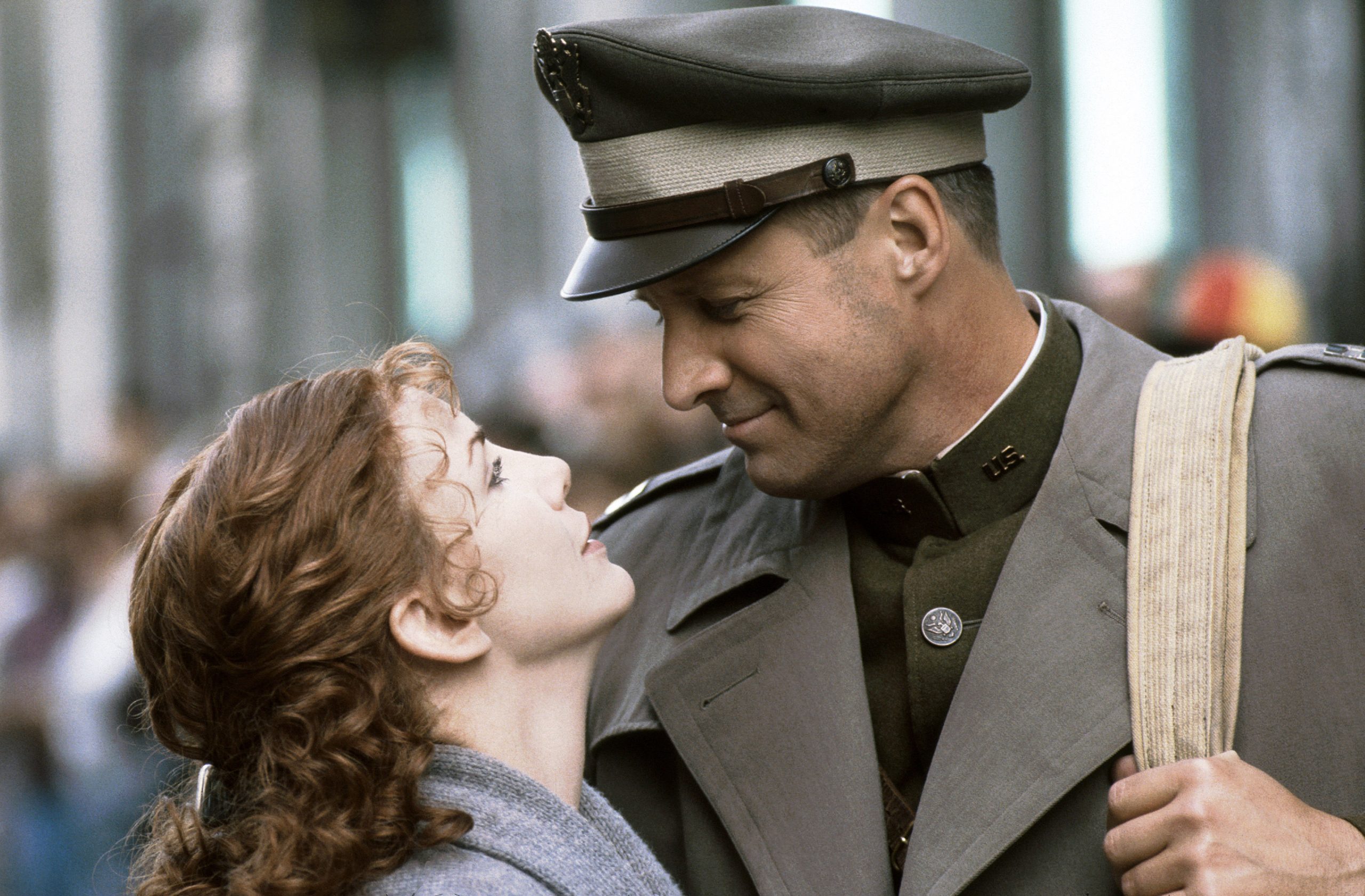 38. 'Babylon 5' (1996 TV Guest Star)
Another team up with Bruce Boxleitner, this time on his science-fiction television series set on a space station.
39. 'A Holiday for Love' (1996 TV Movie)
Jacob Peterson (Tim Matheson) is assigned to go to a small town and start cutting people from the factory that provides local employment. He gets sidetracked in his task by meeting and fall in love with single mom Emma Murphy (Melissa).
40. 'Seduction in a Small Town' (1997 TV Movie)
Sarah Jenks (Melissa) is a woman living and working in a small town who is falsely accused of abusing her children and could lose custody.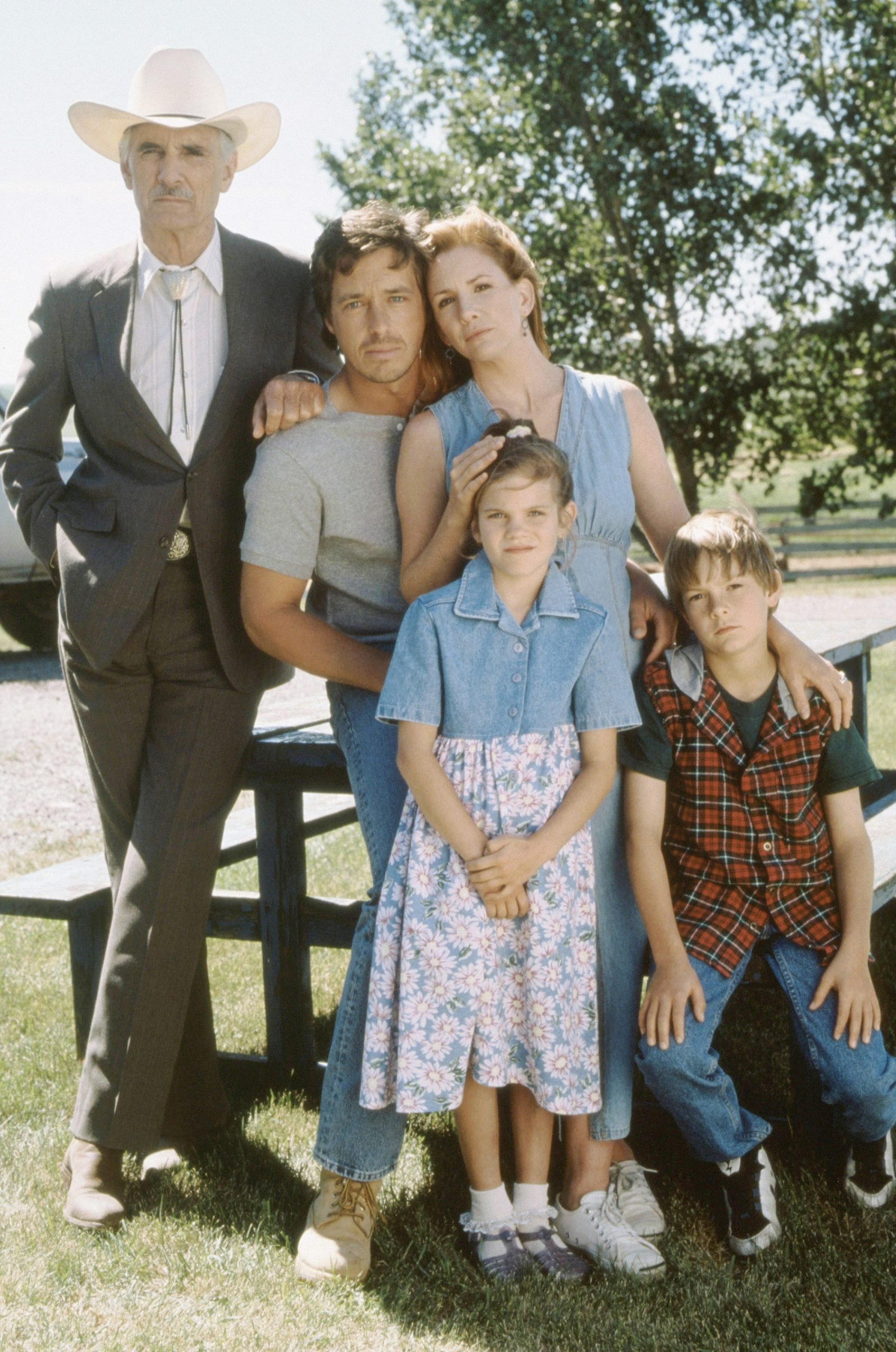 41. 'Childhood Sweetheart' (1997 TV Movie)
Seventeen years after disappearing as a 12-year-old, Karen Carlson shows up at the home of her then-boyfriend Greg Davis (Michael Reilly Burke), with claims that she was kidnapped but finally managed to escape. As she tries to assimilate back into her own life, there are some people — including her father — who aren't sure she is who she claims to be.
42. 'The Outer Limits' (1998 TV Guest Star)
Melissa plays Teresa Janovitch in the "Relativity Theory" episode of this revival of the classic sci-fi anthology series.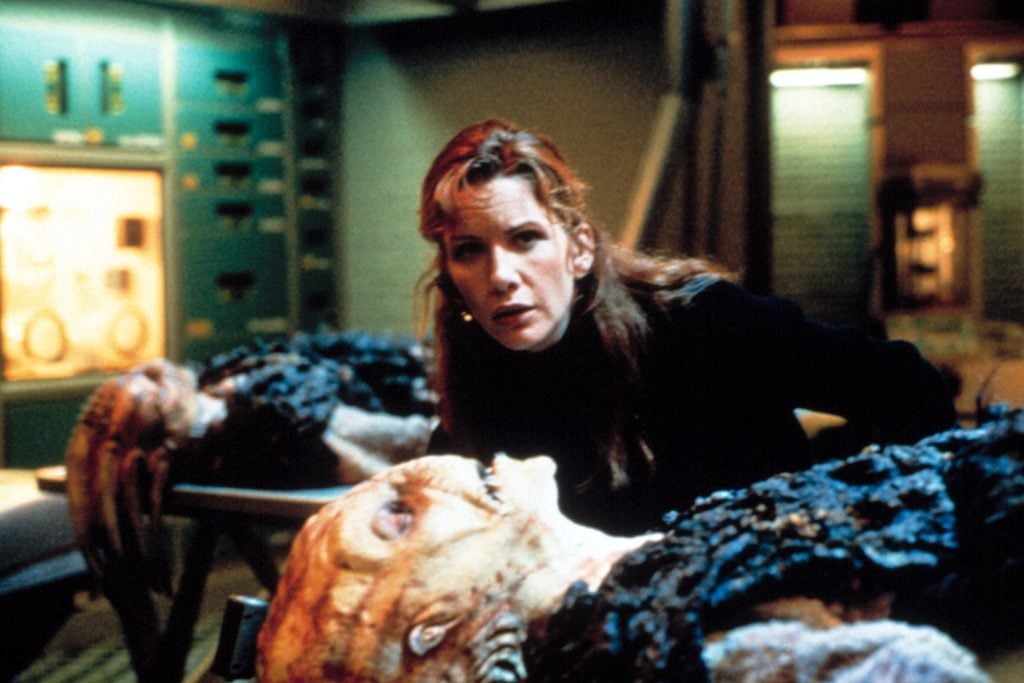 43. 'Murder at 75 Birch' (1998 TV Movie)
Inspired by a true story, Gwen Todson (Melissa) works with the police to prove that her brother-in-law Rick Todson (Gregory Harrison) murdered his wife, her sister.
44. 'Her Own Rules' (1998 TV Movie)
Based on the novel by Barbara Taylor Bradford, Melissa is Meredith Sanders, a woman who gets involved in a romantic relationship with Lucas Kent (Jeremy Sheffield) while trying to cope with nightmares from her childhood.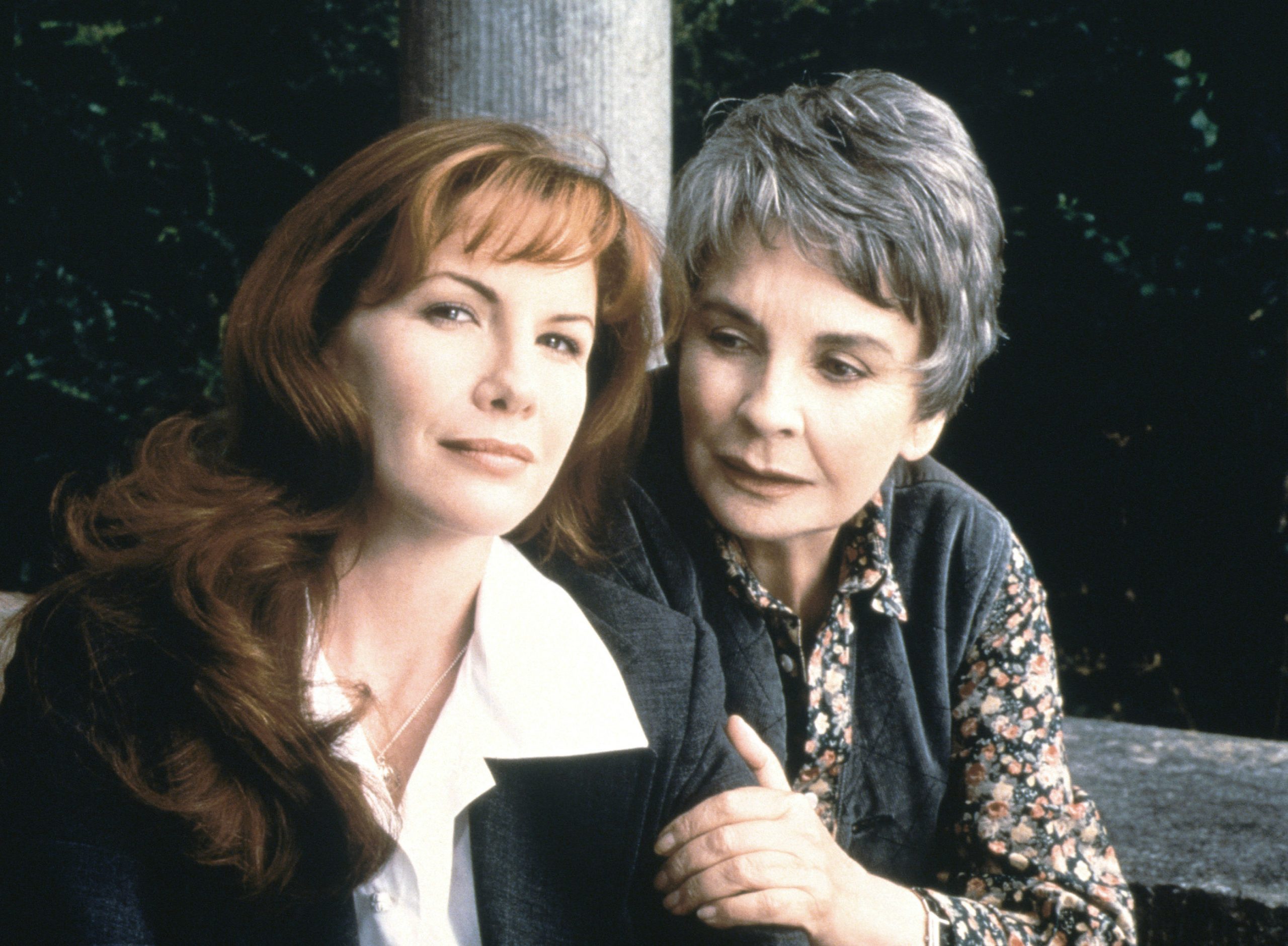 45. 'The Soul Collector' (1999 TV Movie)
Bruce Greenwood is Zach, the title character, an angel sent to Earth for 30 days to claim souls to bring to heaven, but who unexpectedly develops romantic figures Rebecca (Melissa), a widowed ranch owner and single mother.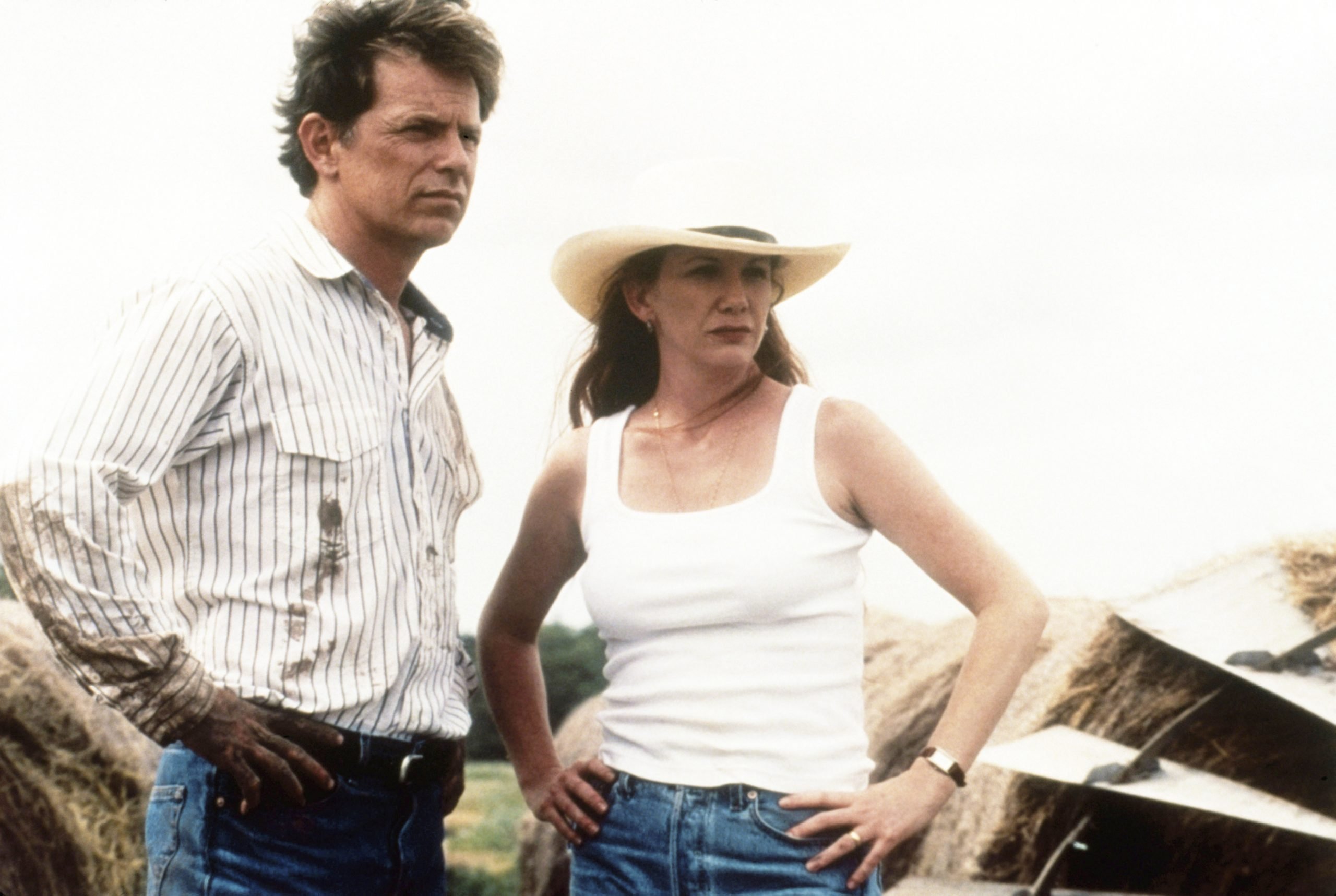 46. 'Mistaken Identity' / 'Switched at Birth' (1999 TV Movie)
Two sets of parents discover their young sons, born 18 months earlier, were switched at birth, leaving them with a dilemma as to what to do: keep the children they've been raising or exchange them.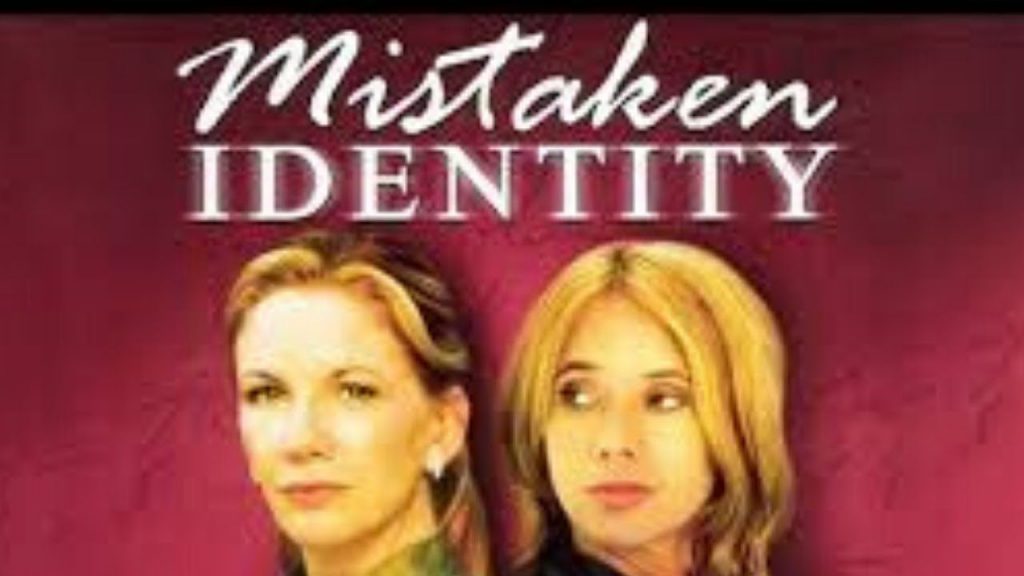 47. 'Sanctuary' (2001 TV Movie)
Even when returning to the island where she grew up, and being reunited with friends and family, photographer Jo Ellen Hathaway's (Melissa) efforts to escape a stalker may not succeed. In 2002 and 2003, Melissa also appeared in episodes of the TV shows Providence and Presidio Med.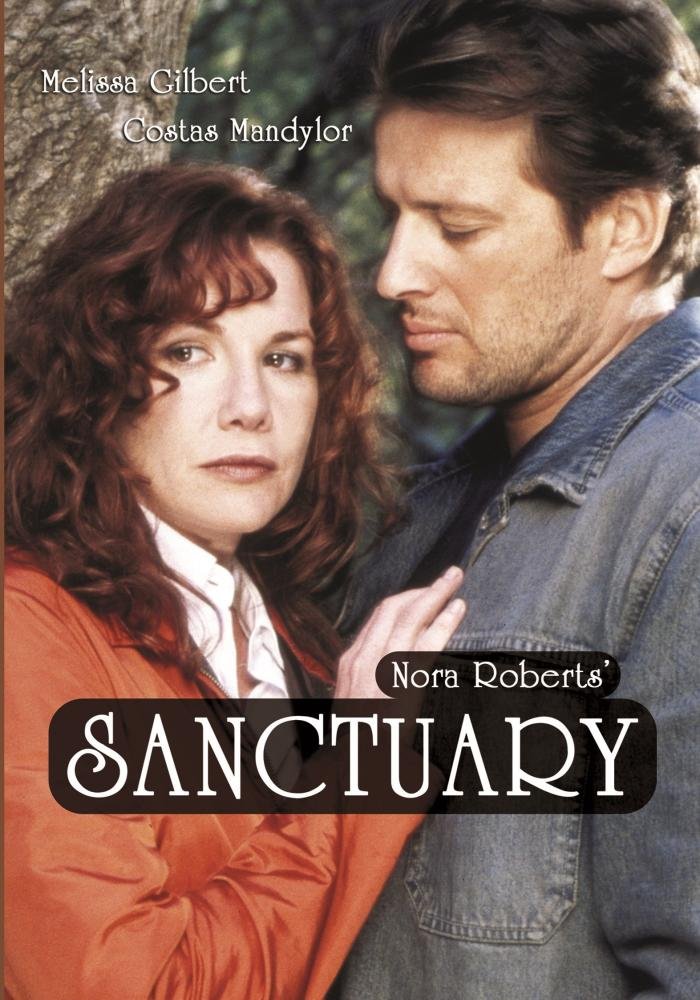 48. 'Hollywood Wives: The New Generation' (2003 TV Movie)
Taylor Singer (Melissa), wife of a famous director; and soul signer Kyndra (Robin Givens) provides emotional support to friend Lissa Roman (Farrah Fawcett), a Hollywood star whose husband is cheating on her.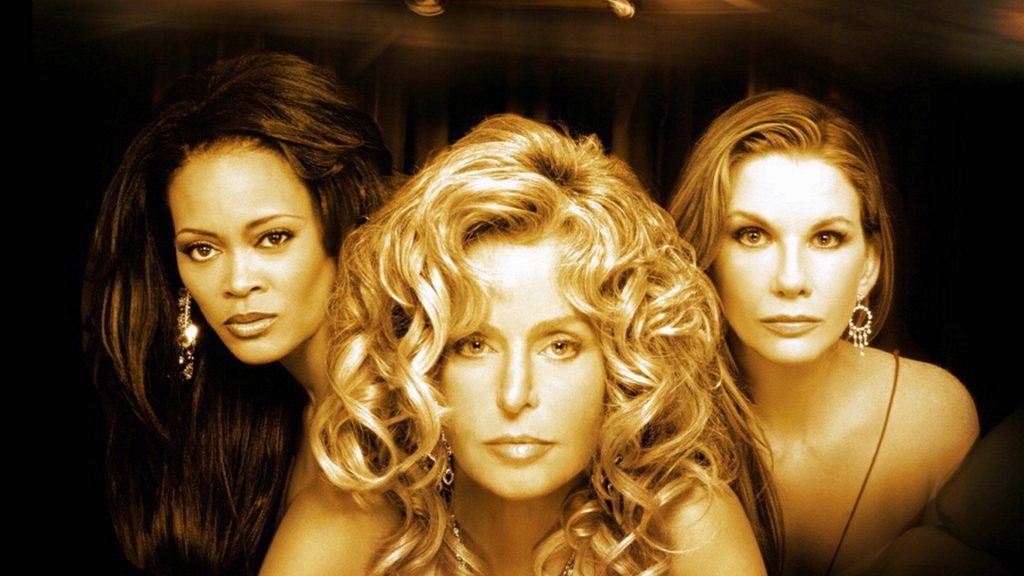 49. 'Heart of the Storm' (2004 TV Movie)
A trio of escaped criminals takes a family hostage, including Melissa's Cassie Broadbeck, during a hurricane.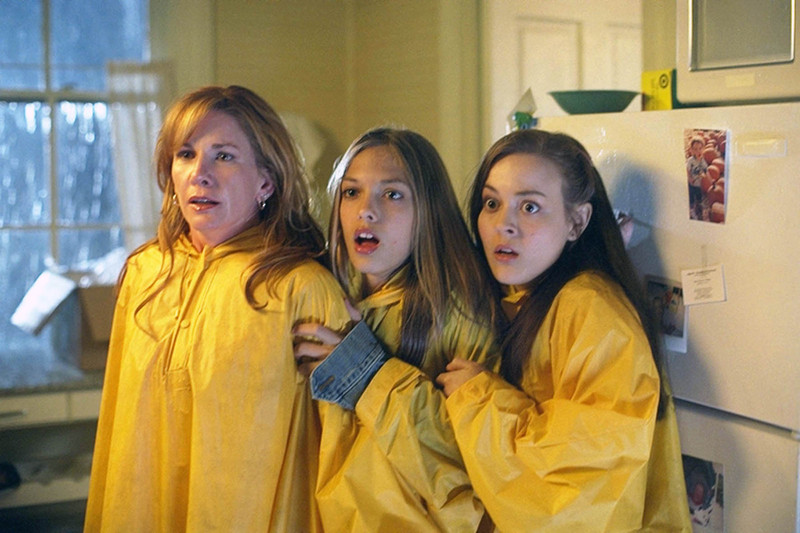 50. 'Thicker Than Water' (2005 TV Movie)
Lawyer Natalie Jones (Melissa Gilbert) learns that her father had once married a rodeo queen (Lindsay Wagner), and her search for answers in "horse country" reveals more family than she suspected.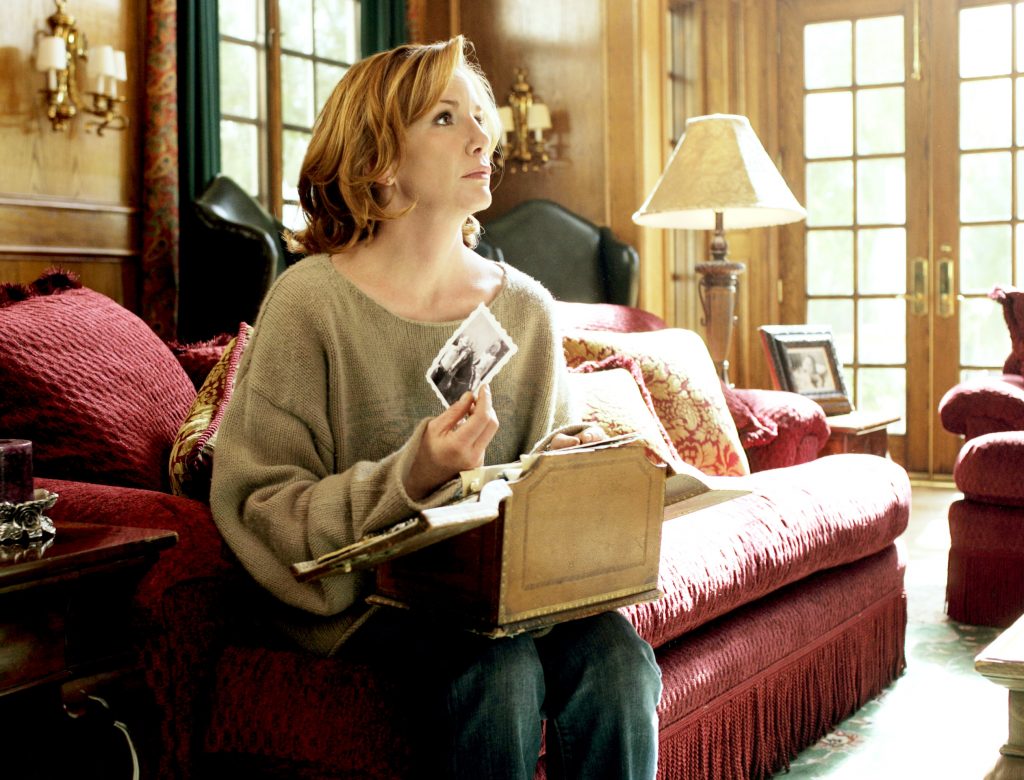 51. 'Nip/Tuck' (2006 TV Guest Star)
A number of guest appearances for Melissa around this time, notably Fat Actress (2005), playing herself in the episode "Charlie's Angels or Too Pooped to Pop," 7th Heaven (2005) as Marie Wagner in the episode "Honor Thy Mother" and Nip/Tuck (2006), as Shari Noble in the episode of the same title.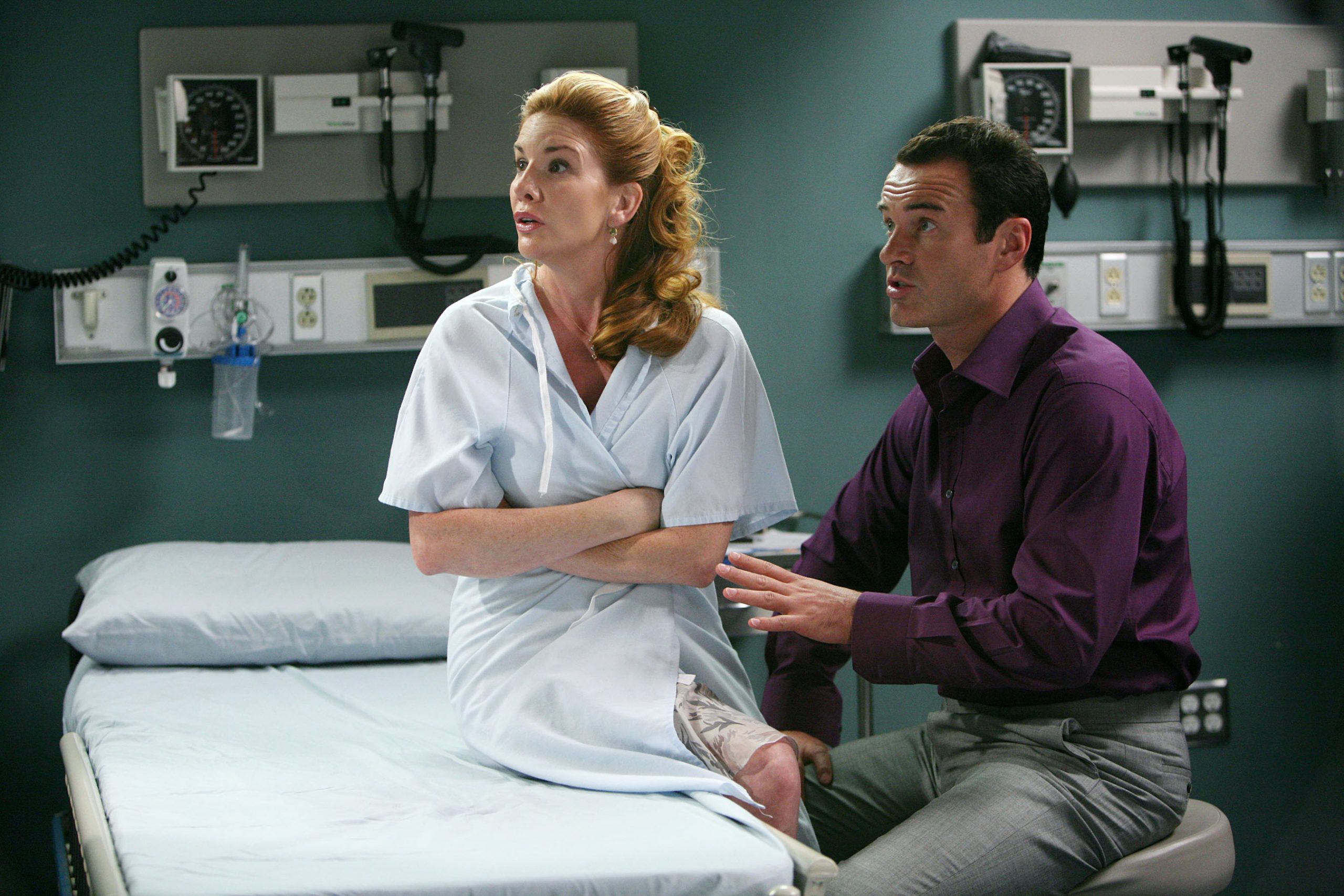 52. 'Sacrifices of the Heart' (2007 TV Movie)
As a child, the suicide of her mother ultimately sent Kate Weston (Melissa) away from her family, but when her father contracts Alzheimer's disease, she returns home and must reconcile herself with the past.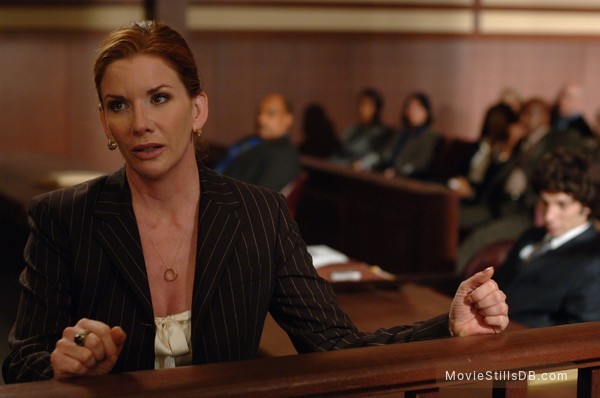 53. 'The Christmas Pageant' (2011 TV Movie)
When a temperamental Broadway director (Melissa's Vera Parks) is fired from yet another job, she is forced to direct a community Christmas pageant. Would it spoil anything to say she gets romantically involved with someone (in this case Robert Mailhouse's Jack Harmon)?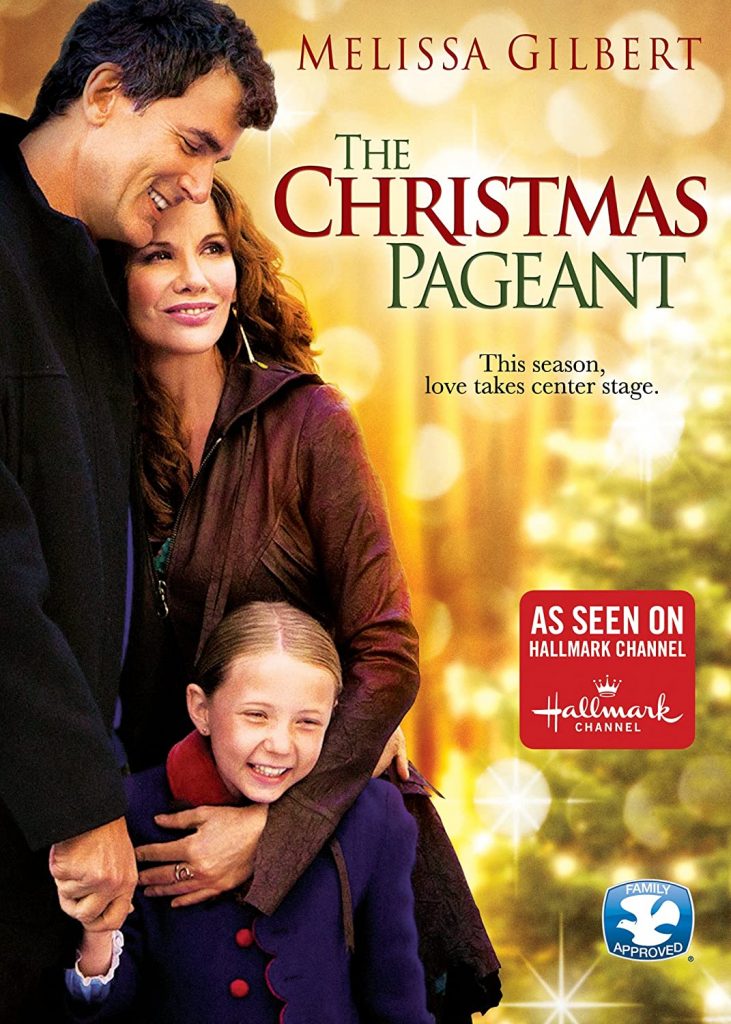 54. 'Dancing With the Stars' (2012 TV Competitor)
Melissa competes in season 14 of the series, staying with the show for eight weeks before she was eliminated.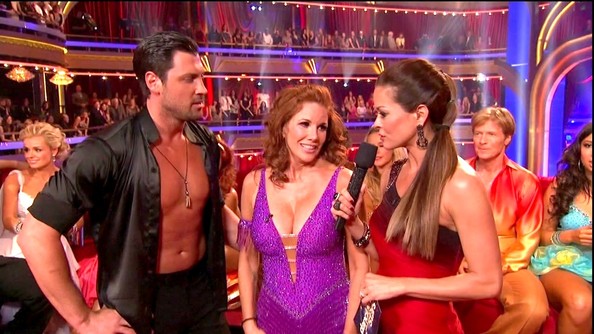 55. 'The Night Shift' (TV Guest Star)
In 2015 Melissa guest-starred as Lindsay in the episode "Hold On," which gave her the chance to appear on-screen with current husband Timothy Busfield.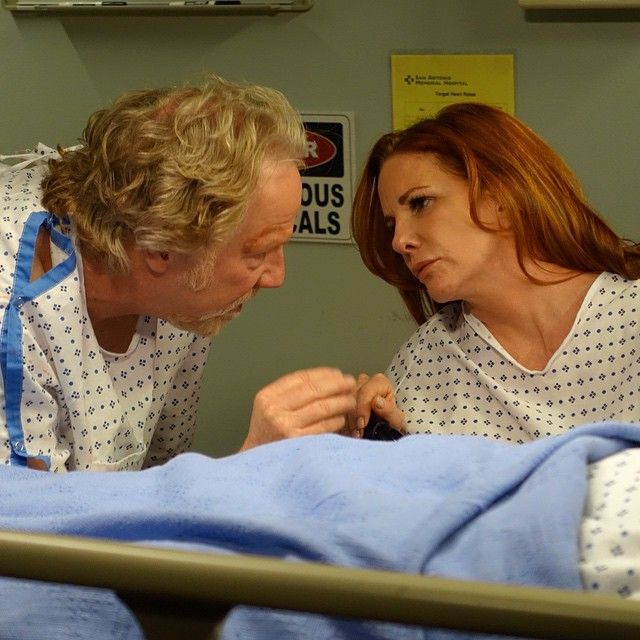 56. 'Secrets and Lies' (2015 TV Guest Star)
Melissa played the part of Lisa Daly in five episodes of this mystery anthology series.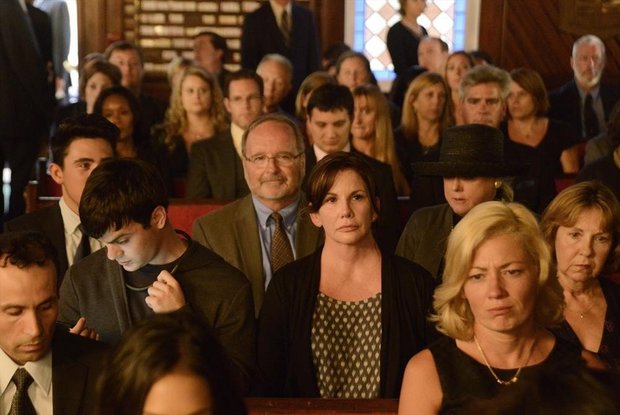 57. 'Tenure' (2017 Film)
Official Description: "Why does a woman need to choose between a career and love? Dr. Tilly Masters is a theatre professor at Midwest Central University. Now she is stepping outside her comfort zone to start a new chapter as Provost of the university. Her husband and friends are affected with her new role as it changes the dynamics for everyone. Can you be a friend, a lover, and still be the boss?" Written and directed by Melissa's husband, Timothy Busfield.
Do you remember Melissa Gilbert in any of these projects? All of us here at DYR will definitely always remember her in Little House!