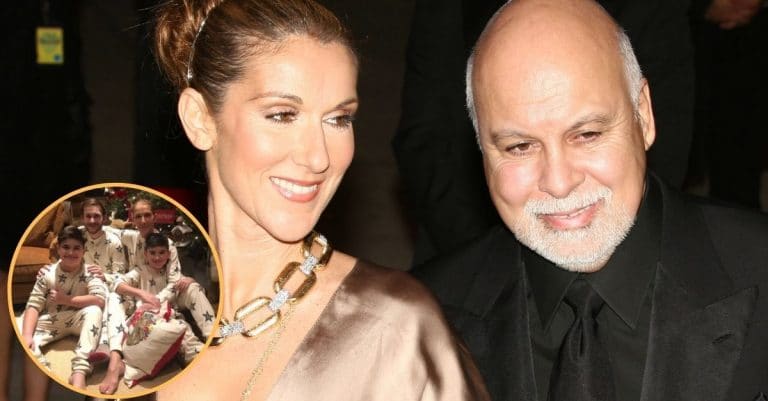 Celine Dion has recently opened up about how she and her three sons honor her late husband's memory. René Angélil is the late husband of Dion and father to her kids, and he sadly died back in 2016 from complications of throat cancer. Dion says that her late husband is still a widely known presence in all their lives.
"Losing my husband, for my kids to lose their father, it was quite something," Dion says. "I feel like René has given me so much through the years and still today. I see my kids. I look at them — we live with him. We still live with him. He's part of our lives every day, so I have to say that I feel very, very strong."
How Celine Dion and her family honor late husband's memory
View this post on Instagram
Natalie Morales interviewed Dion for a segment on TODAY, and she asked Dion if she would be open to love again. Back in 2019, Dion said she wasn't ready to get back into dating, and it seems she still not entirely up for it. "I don't know. I have no idea… But right this second, love is so big right now in my life, with my kids, with life itself. I'm not thinking about a relationship and falling in love again. I don't. Do I have to say that it will never happen anymore? I don't know. I don't know."
RELATED: Celine Dion Honors Her Late Husband On The Anniversary Of His Death
So, what's the pop star been up to since the pandemic? Like many others, her life was turned upside down, plans changed, and things became unclear for the future. "The tour was canceled. The whole world shut off and it was definitely different, but for us we were very fortunate," she said. Despite everything, she and her children managed to make the best out of a bad situation.
"It was the old-fashioned family fun, simple pleasures of life, playing outside a lot, being with them, cuddling at night… Honestly, making the best out of this."
View this post on Instagram
Now, more than a year after the pandemic hit the US, Dion is ready to return to the stage. And she knows her fans are ready for it, too! "It's going to be about an energy, about starting again, about living again, about feeling that something will come out of this, hopefully," she says about a new show. "It's about a moment."