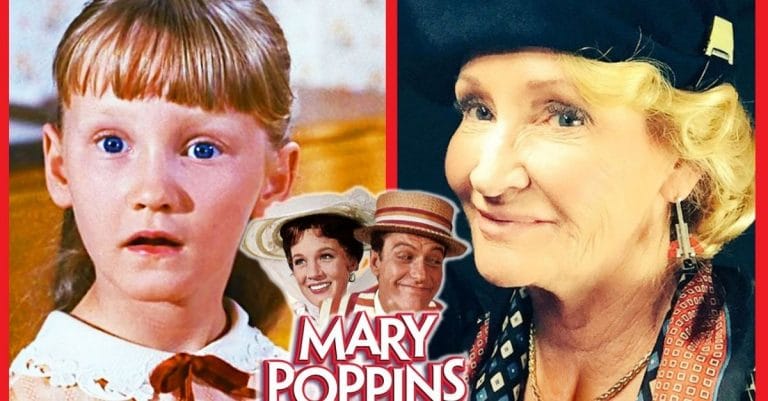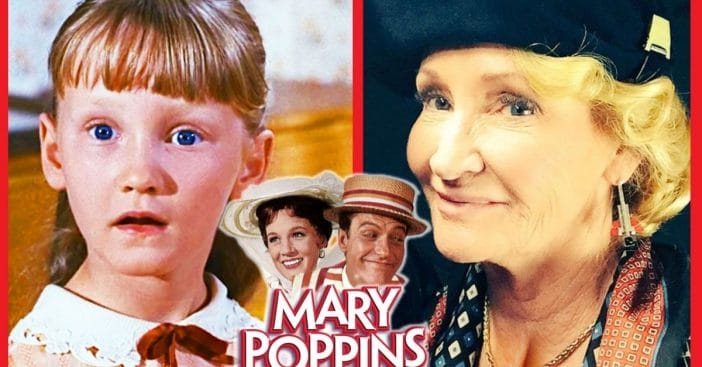 UPDATED 4/17/2023
Somethin' is brewin' and 'bout to begin. Ah, childhood, always slipping away like sand through a sieve. But we've got just the thing to revisit those simpler times, a quick soar through the clouds of our youth with Mary Poppins herself. What better way to feel connected to this 1964 classic than by catching up with the cast today?
This charming film really represented simpler times for all of us, and it had the perfect team to do so. Now, if all your chores are done, grab your umbrellas, and let's float on over and catch up with the cast of Mary Poppins.
1. Julie Andrews (Mary Poppins)
Mary Poppins set the bar sky high for nannies. And it was Julie Andrews who helped the Banks family — and us — believe in magic again. Andrews, with her impeccable voice, and a spoonful of something special, really made this film an all-time great. Mary's fast walk was actually Andrews' idea, to make it look like she never fully touched the ground, forcing the kids to practically trot to keep up. As it turns out, young Julie Andrews could've used a magical nanny herself: she grew up with divorced parents during the Blitz, and just wanted to cultivate the stage talent she knew she had. Her teachers raved about her rare gift known as perfect or absolute pitch.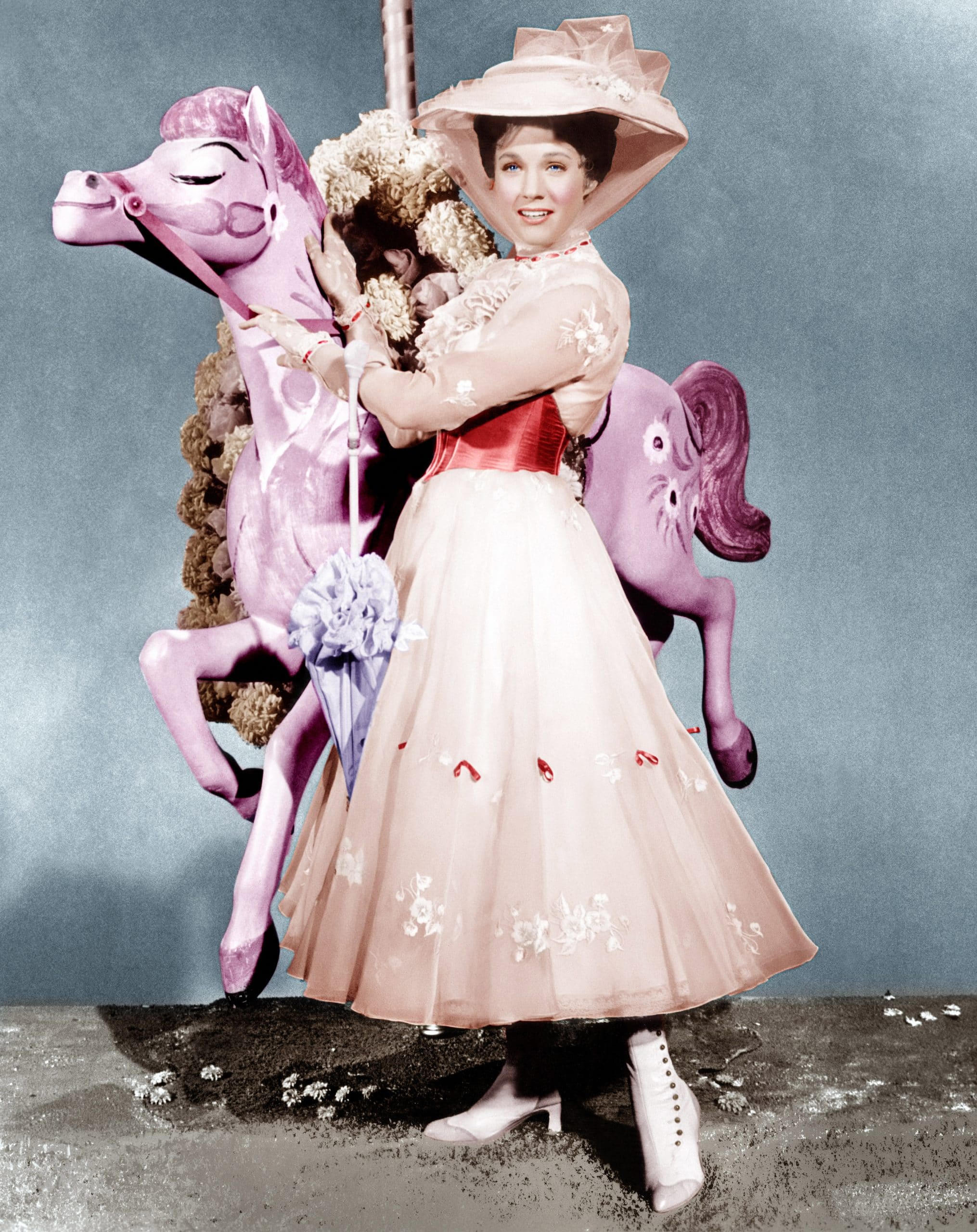 After dominating West End and Broadway, Andrews entered the film industry with some magic, as the titular Cinderella in 1957. And by the mid-'60s she became Mary Poppins and then Maria in The Sound of Music (we have a great throwback to revisit the Von Trapp family for you to watch, too). She married filmmaker Blake Edwards in 1969 and the pair worked together frequently, including the terrific 1982 musical comedy Victor/Victoria, which was nominated for seven academy awards, and then once again for her short-lived sitcom, Julie, which was directed by Edwards. 
Julie Andrews' singing was as powerful as it gets. Heartbreakingly, she had to undergo multiple surgeries to remove throat nodules, which had dire effects on her untouchable soprano voice She'd never sing with such power again — but she still persisted, once again masting a regal presence as Queen Clarisse in The Princess Diaries films, and lending her beautiful voice to projects like prim Queen Lilian in Shrek. Today Dame Julie is 87 years old, and most recently shines as the gossip columnist and narrator for Netflix's series, Bridgerton. as well as the film The King's Daughter (2022) and voiced Marlena in Minions: The Rise of Gru (2022). Check it out, she's once again magical.
2. David Tomlinson (George Banks)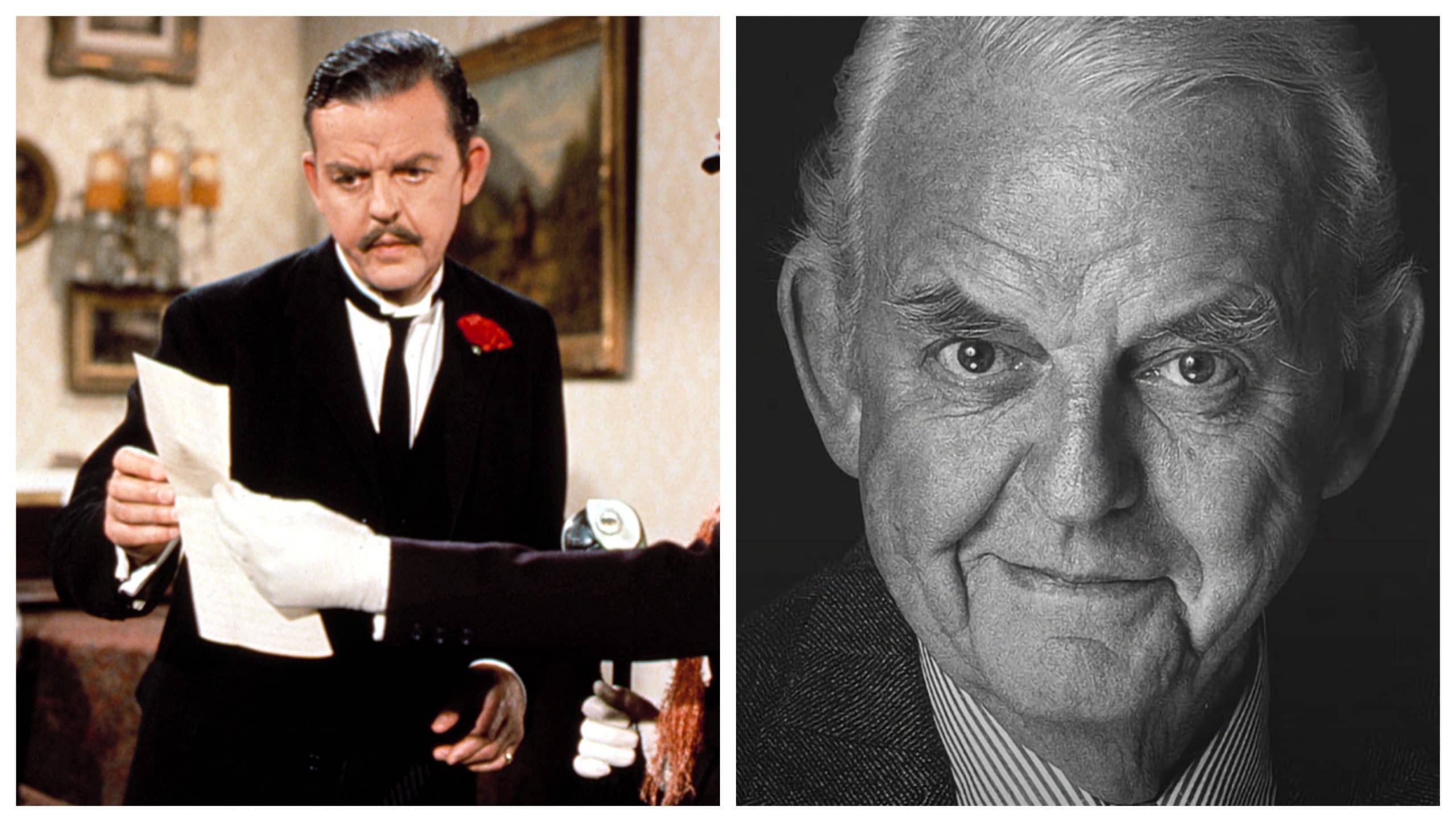 Meet George Banks. He works at …yep, the bank. He's a stern, no-nonsense man, but you still really feel for him after he's discharged with an undeserving fist through his hat. But he remembers Poppins' wise words — or, more precisely, word — and after a few 'Supercalifragilistiexpealidocious' he feels much better. David Tomlinson brought some skill to this role, with a wonderful voice, and the best confused expression possible. Mary Poppins helped David become an official Disney Star, continuing that partnership in films like The Love Bug in 1968 and Bedknobs and Broomsticks in '71.
But in his private life, David dealt with a lot. He found out his dad had been living a double life and had a whole other wife and children. His dad never apologized and didn't see anything wrong with what he did. This did, however, make David determined to be a better father. Unfortunately, things were more than challenging there, too. He first married in September of 1943 to a widow with two children, but just months later in December, his new wife grabbed her sons and leaped from a New York Hotel to their death. The boys were six and eight and David never found it in him to visit her grave.
He married again a decade later to actress Audrey Freeman and the couple remained together for 47 years until his death. The pair had four sons, but the third, named Willie, was autistic, which forced Tomlinson to fight against the indifference towards the condition. After a life of extreme ups and downs, David passed away peacefully in his sleep in 2000 at the age of 83.
3. Glynis Johns (Winifred Banks)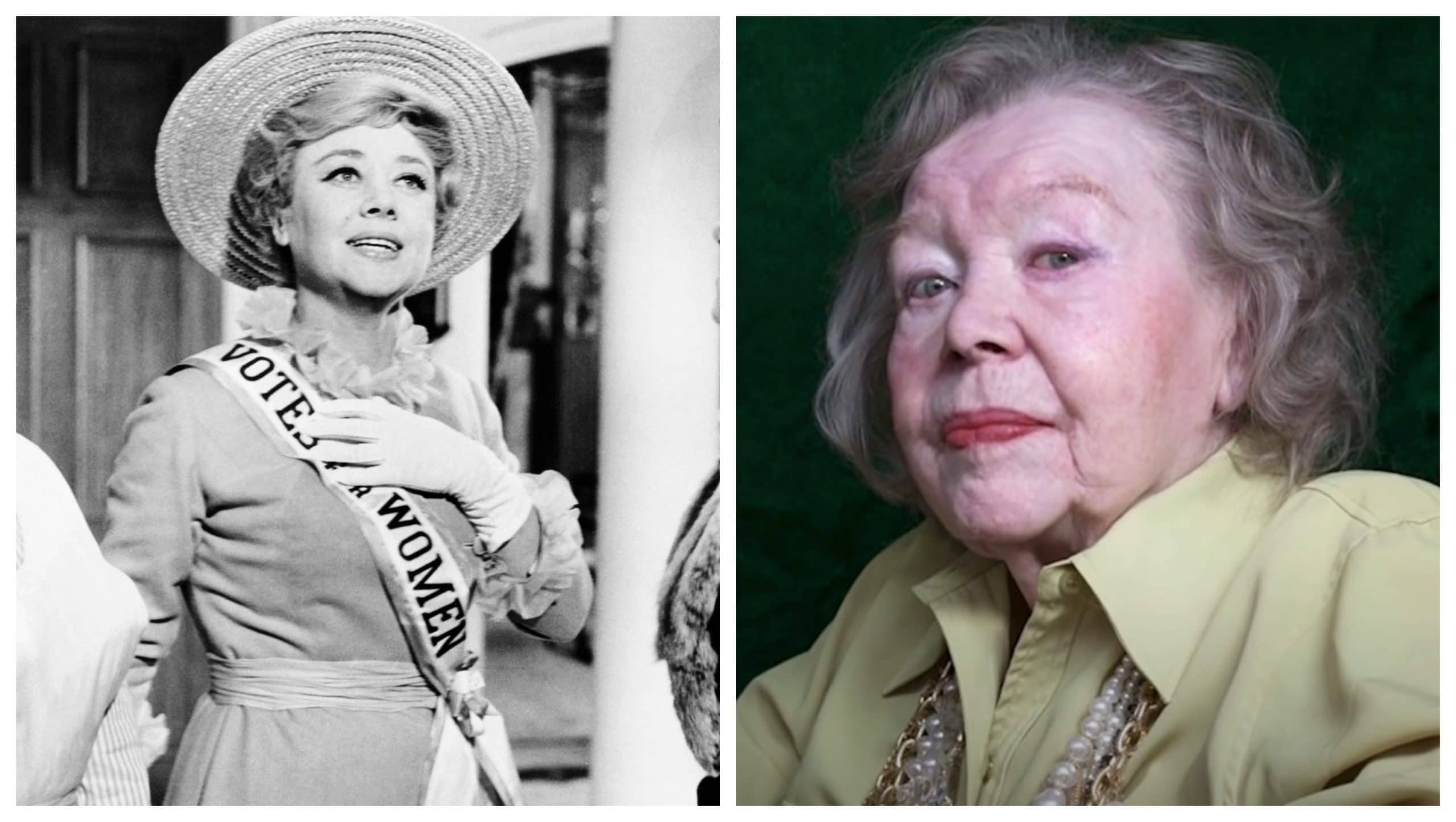 It's hard to beat Mary Poppins' endless energy, but Mrs. Winifred Banks definitely comes close. She could jump from one topic to another and have that same zeal for life every second. Glynis Johnson didn't have to try hard to embody Mrs. Banks, since the role let her bring her own two defining traits, including a cheery personality and husky voice. Dancing was no problem either since Glynis was actually a ballerina and instructor. Johns began acting in British films in 1938, and her big break was last minute replacing Elisabeth Bergner in 49th Parallel in 1941.
She was nominated for the Best Supporting Actress Oscar for her work in the 1960 film The Sundowners and can still be seen in some of our absolute favorites, like a Season 1 episode of Cheers, as Diane Chambers' wacky mother. In 1995, she acted alongside Sandra Bullock in While You Were Sleeping, one of her final roles. Today she is 99 years old, and upon the death of Olivia de Havilland in 2020, she became the oldest living Academy Award nominee in an acting category. Keep it up, Mrs. Banks!
4. Dick Van Dyke (Bert)
Who could forget that fun-loving jack of all trades… or his cockney accent? Even a spot of sunlight like Mary Poppins needed a friend, and Bert was just the guy to liven up anybody's day. And no one could have possessed the physicality or charm of Dick Van Dyke. Van Dyke went from entertaining troops to a Broadway powerhouse thanks to Bye Bye Birdie. He'd follow Bye Bye onto the big screen, which let Dick say 'hello' to the world of Hollywood.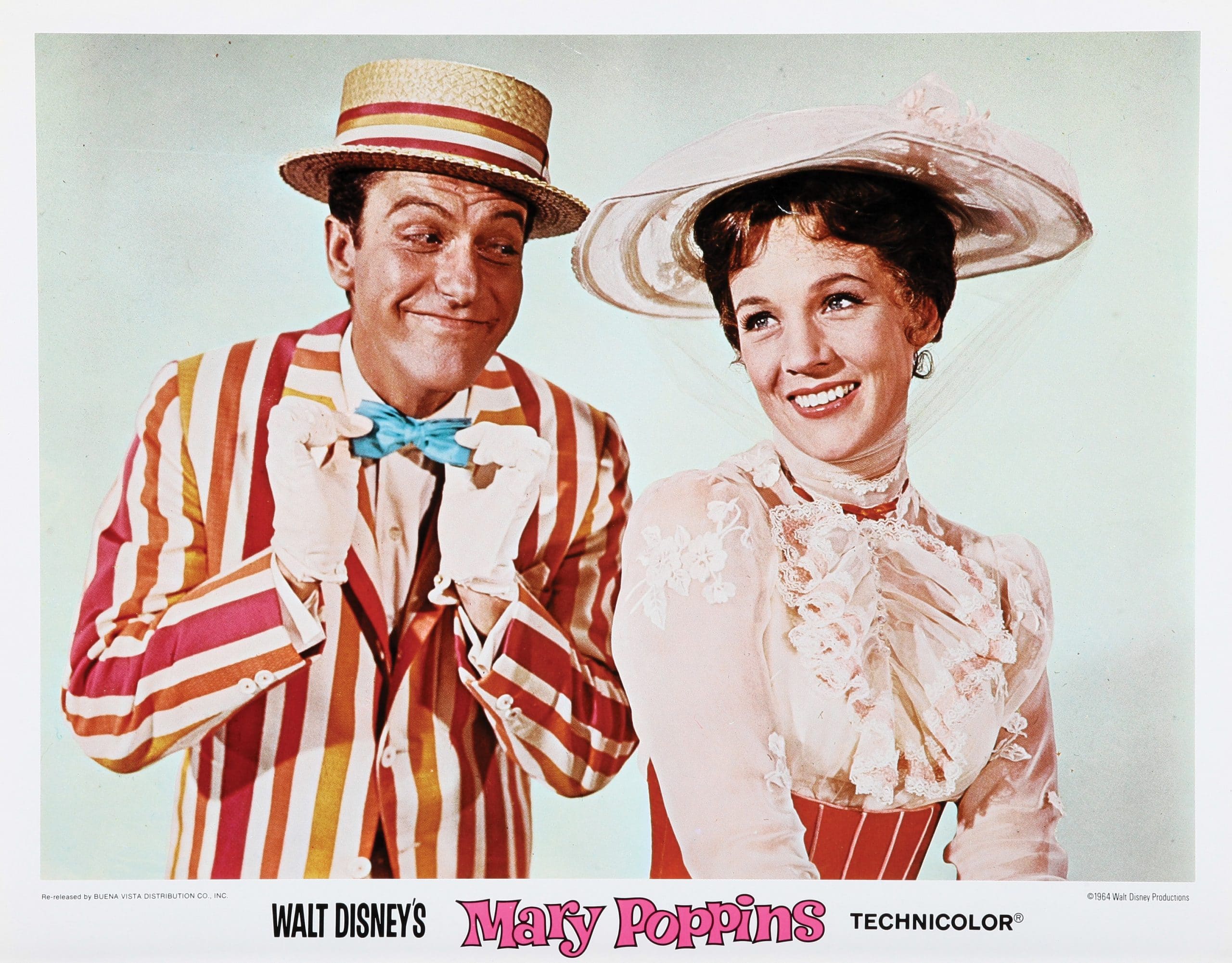 He'd go on to become the quirky Caractacus Potts in Chitty Chitty Bang Bang. From many iterations of his incredible Dick Van Dyke Show to working alongside his son Barry in Diagnosis Murder, he's never stopped. And along the way, he found love with actress Arlene Silver, the two marrying in 2012, a union that turned more than a few heads due to their 46-year age gap. But, on top of everything else, we're glad he found time to make a cameo in Mary Poppins Returns! In 2023, the 97-year-old appeared on television as "The Gnome" in the Season 9 premiere of The Masked Singer, and shot the film Capture the Flag. 
5. Karen Dotrice (Jane Banks)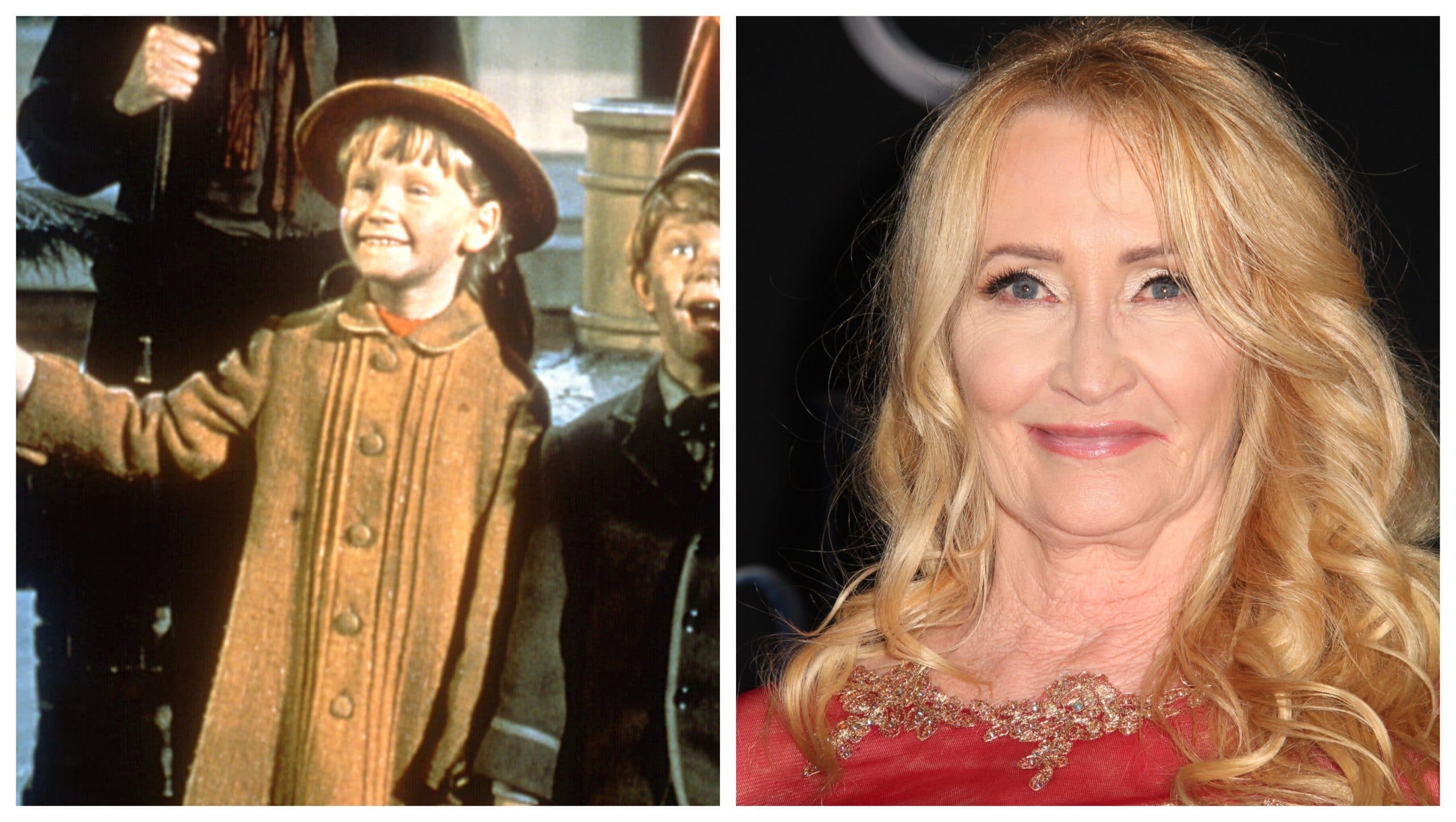 Well-mannered, wide-eyed, and practical. Jane Banks shouldered a lot for such a little girl. Karen Dotrice grew up surrounded by Hollywood royalty. In fact, while her father was in England and the rest of the family in the States, they got help from none other than Walt Disney, who personally cast her as little Jane.
Just three years after Poppins, she and co-star Matthew Garber played siblings again in The Gnome-Mobile, but it just didn't go smoothly, so Karen stopped acting for years and lost contact with Garber. She got back into the game in the mid-'70s, part of the short-lived series Upstairs, Downstairs, but by '82 she once again quit following her part in the crime drama The Thirty Nine Steps. She stepped away to focus on motherhood — she has three children from two marriages. Today she is 67, and to this day, she's still a Disney star who gets teary when she watches Mary Poppins, but held it together long enough for a cameo in the 2018 sequel. Same here, Karen. Same here.
6. Matthew Garber (Michael Banks)
Michael Banks may have been the younger brother, but he was brave enough to protect his sister from all the scary people prowling London. Or so the kids thought. Like his fellow child co-star, Matthew got his start on The Three Lives of Thomasina. Disney casting loved his body language, a whole toolbox of stuff like nose scrunches, squinting, and hair brushing. The deep stuff.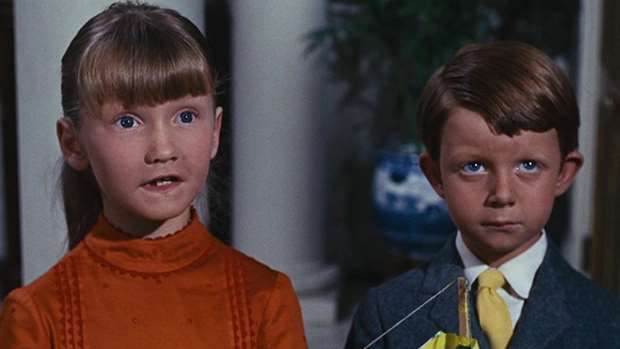 The two friends were opposites: Karen a proper Victorian lady, and Matthew an adventuring rascal. Sadly, they'd lose contact after The Gnome Mobile and Matthew wouldn't act again. He planned on making a comeback, but before he could, he contracted hepatitis. Matthew didn't even know until it was too late and it spread to his pancreas. And at just 21 years old, he died in London in 1977. Garber was posthumously named a Disney legend in 2004 and his little brother Fergus accepted on his behalf. Rest easy, Matthew.
After decades of work to get Mary Poppins turned into a film, we're all so lucky Walt Disney finally succeeded. And the cast was perfect in every aspect. So, let's honor this timeless classic with some discussion. What's your favorite musical number from Mary Poppins? "Let's Go Fly a Kite" is probably mine, such a great tune. Have you ever read P. L. Traver's original books? Or what about the 2018 Emily Blunt rendition? Share all your thoughts in the comments below, we read every one!