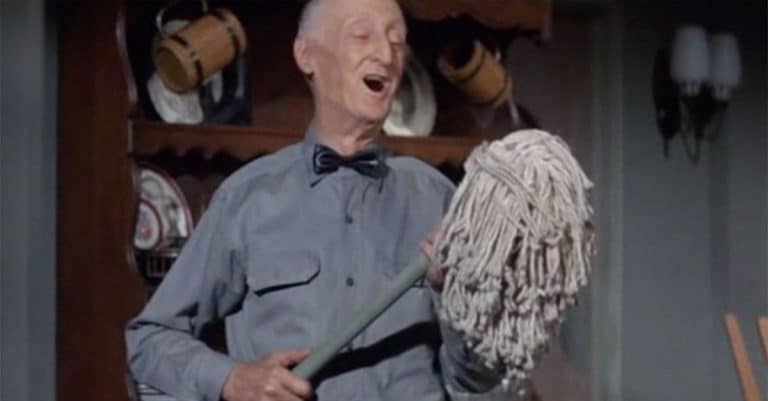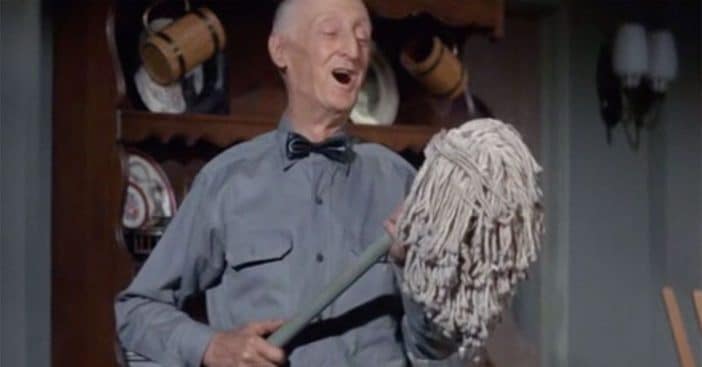 Throughout his career, Burt Mustin enjoyed frequent work as a popular character actor. His credits include The Andy Griffith Show as Jud and Leave It to Beaver as Gus the fireman. He would go on to become a regular on several other sitcoms with countless more films to his name, but his real surprising talent came from singing.
That realization came in a surprising way. His background as a quartet singer gave him some experience, but it took serenading a cleaning product to show people this was a talent worth showing off for the actor.
Burt Mustin takes the speedway to singing sensation
In 1968, Elvis Presley teamed up with Nancy Sinatra for the musical action film Speedway. Elvis played a racecar driver and Nancy played his love interest. But, of course, a good film requires some good tension, and the couple go through a falling out that needed sorting out before the end of the film.
RELATED: Ann-Margret Talks Filming 'Viva Las Vegas' With Elvis Presley
Fortunately, the two did indeed mend relations. Elvis's character used his actor's deep, powerful voice to sing to win Nancy – or, Susan – back. Inside the cafe, Mustin tends to the counter while also cleaning up right before closing time.
Making a clean sweep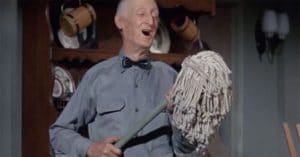 Throughout the 1950s and 1960s, Burt Mustin's career was defined by countless roles as a character actor in shows across genres. Just some of his credits include Leave It to Beaver, The Twilight Zone, The Beverly Hillbillies, Bewitched, The Monkees, Batman, and more.
But what about singing?  While living in Pittsburgh, Mustin had worked in a car salesman who also sang in barbershop quartets. But no one on the team of Speedway knew that when they formulated the big make-up scene between Elvis and Nancy. They just knew they wanted a comical beat to end the scene. They half-jokingly suggested Mustin snap the tension by singing to a mop. Turned out, "They were so happy they had found an oldtimer who could sing," Mustin shared. As for having two vocal powerhouses in one scene, Elvis took it with good humor. When Mustin offered that Elvis could leave the set when he serenaded a mop, Elvis countered, "Not on your life. I want to see what my competition is going to be."