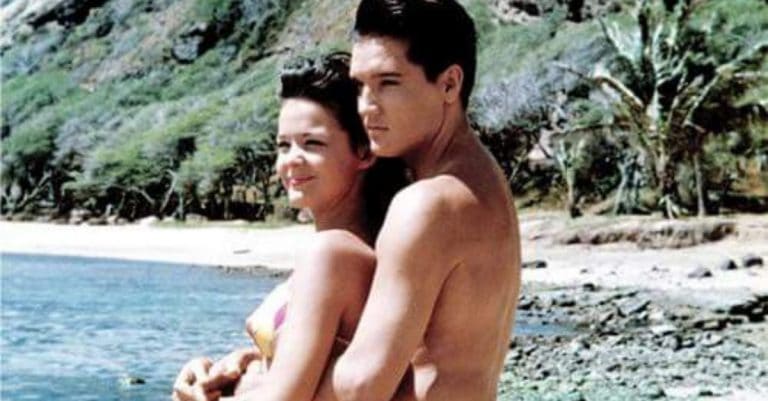 Not everyone is down to rock with the King of Rock and Roll. This was a fact Elvis Presley learned when he tried to pursue his vision of marriage with Joan Blackman, his co-star from Blue Hawaii. Ultimately, she ended up turning him down and the rest is history.
But what was the history between those two before the fateful rejection? Leading up to his vocalized desire for marriage, the two had some of the trappings of a couple, except very messy, as Presley had, in fact, been seeing Priscilla Beaulieu at the same time.
Elvis Presley and Joan Blackman, or Priscilla Beaulieu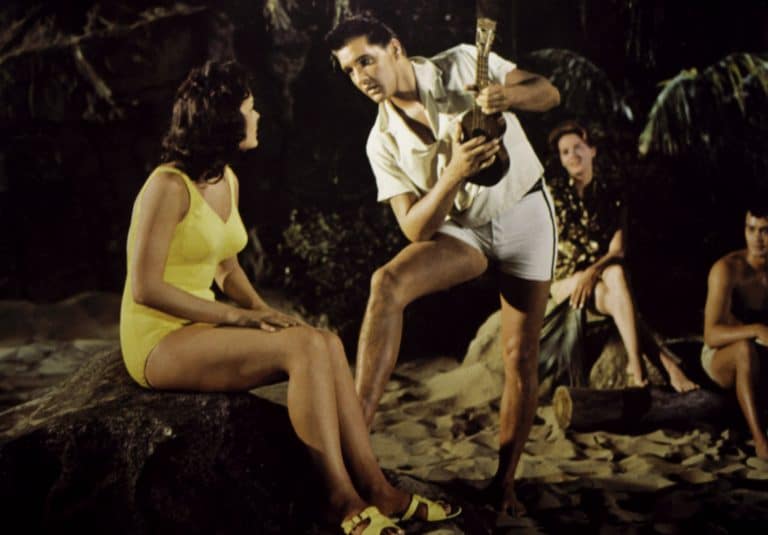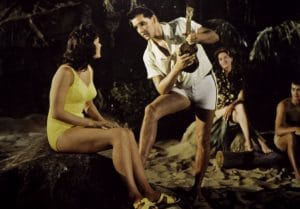 Express writes that Elvis Presley first met Joan Blackman before his military service would send him half a world away. Reports further claim he was lovesick instantly, a feeling he vocalized when he "begged" her to be in his movies when his career resumed in earnest again. Ultimately, she did just that.
#Elvis with Joan Blackman in "Blue Hawaii" #Elvis1961 #ElvisPresley #Elvistheking #ElvisHistory #Elvis2020 pic.twitter.com/RpF48gz2WX

— AboutElvisPresley 🎶👑🎶 (@AboutElvis) January 2, 2021
RELATED: Elvis Presley's Drummer Didn't Like Some Of Elvis's Behavior
This led to the two of them starring as love interests in Blue Hawaii (1961), the musical romantic comedy about a returning army member finding his way – and finding love. Blackman played Maile Duval, his primary girlfriend. The plot would take Presley's character through a few different options, but he and Blackman consistently displayed an easy chemistry that encouraged producers to recruit her again for Kid Galahad a year later.
Forging the "magical connection"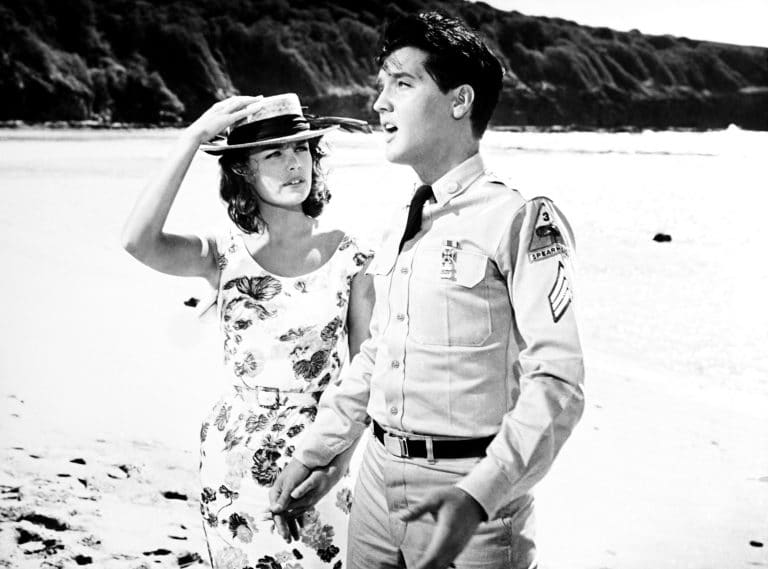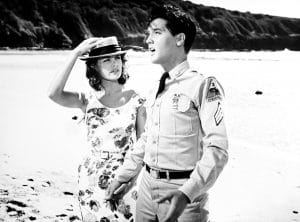 All this actually persuaded Blackman that she and Presley shared a "magical connection. Presley evidently agreed too, because he amped up his pursuits to include plans and proposals for marriage. Blackman would later reflect, "When we first set eyes on each other (in 1957), there was a spark, a magic in the air… There was just that special something between us, sometimes so warm and wonderful you could almost reach out and touch it."
#Elvishistory With Joan Blackman..publicity shot for kid Galahad 62 pic.twitter.com/gZEcqLevwp

— les (@les_tones) December 28, 2017
"He really wanted me as his wife," she also revealed, adding that he went as far as to repeatedly offer to help her career along. However, she wanted that to advance based on her own skills as an actor. As far as marriage, Blackman insists she refused him each time there too, in part because even though they were living together at the time, the wily Presley was also engaged in his famous, rocky, and famously rocky relationship with Priscilla Beaulieu, the future Mrs. Presley. Their relationship was put on pause when Presley departed Germany, but then he made his advances to Blackman while also seeing Anita Wood. The press had not so much a field day as a field era. The waters calmed a fraction in 1962 when Wood ended their relationship, and the rest is history.