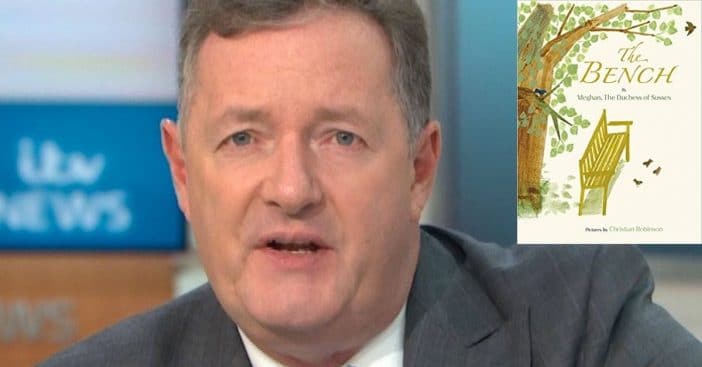 Duchess Meghan Markle has an upcoming children's book entitled The Bench. The book focuses on father-son relationships. Piers Morgan, an outspoken critic of the duchess, has slammed the book as hypocritical.
Morgan cited Meghan's estrangement from her own father Thomas Markle, as well as the royal couple's distance from the rest of the British royal family. The condemnation earned Morgan some backlash on social media, noting the frequency with which he comments on Markle's choices.
Piers Morgan has words about Meghan Markle's book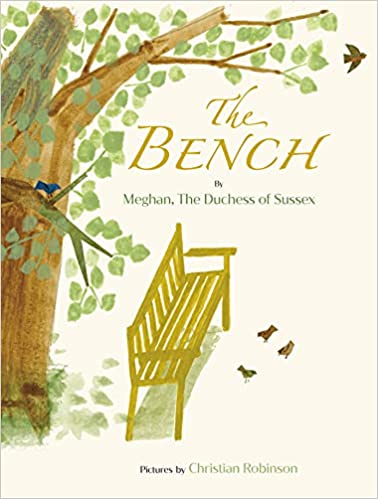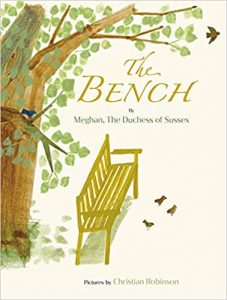 Random House Children's books will be publishing and releasing The Bench, a book penned by Duchess Meghan Markle, on June 8 in the U.S. and U.K., roughly two weeks before Father's Day 2021. The publishing house hopes the book brings "a deep sense of warmth, connection, and compassion" and "a window into shared and enduring moments between a diverse group of fathers and sons – moments of peace and reflection, trust and belief, discovery and learning, and lasting comfort."
RELATED: Meghan Markle Planning To Fight Back Against Piers Morgan After Comments
Piers Morgan, however, placed it on "the current shortlist for the title of World's Most Ludicrously Inappropriate Book." He said that when he heard about the "gargantuan hypocrisy," that "I laughed out loud when the news broke via her ecstatic publishers, and even louder when I read the accompanying gush-laden statements."
Treading familiar paths
*NEW COLUMN*
How the hell can Meghan 'I hate royalty but call me Duchess' Markle preach about father-child relationships when she's disowned her own Dad, and wrecked her husband's relationship with his?https://t.co/pY9gJKfbFG pic.twitter.com/AnXACnDdui

— Piers Morgan (@piersmorgan) May 4, 2021
Morgan cited Markle's own familial ties, to her blood relatives and those of the British royal family. "Lest we forget, Ms Markle has ruthlessly disowned her father Thomas and refuses to have anything to do with him despite the fact they now live just 70 miles from each other," Morgan noted in his column.
I'm not being funny… Meghan Markle needs a restraining order against piers Morgan… this is beyond me https://t.co/m5rkt7RDMx

— rachel chinouriri (@rachelchinourir) May 4, 2021
He went on, throwing Prince Harry into the accusations, "The pair of them also branded Harry's royal family a bunch of heartless racists, though no evidence has yet emerged to support any of their outrageously hurtful and damaging claims." His statements received some pushback online from users who wrote "I'm not being funny… Meghan Markle needs a restraining order against piers Morgan… this is beyond me," or sharing video clips of emotional reactions, like from Wolf of Wallstreet.
What do you think of Meghan's book and Morgan's argument against it?