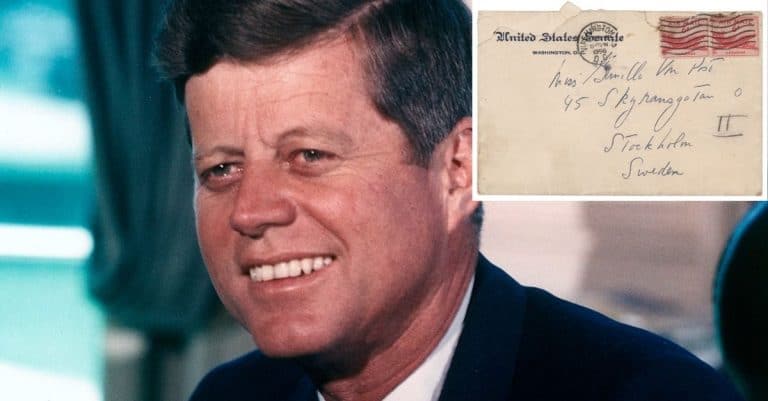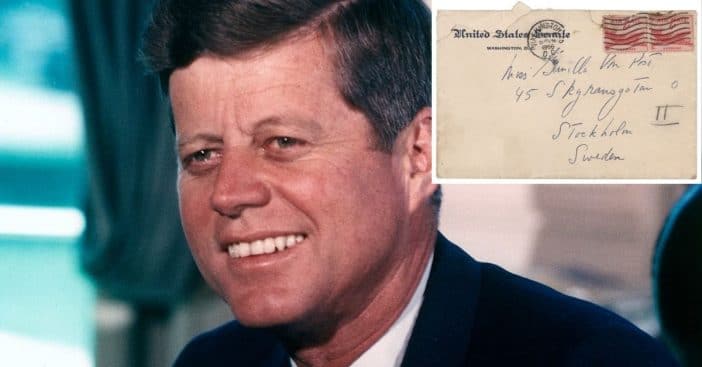 Primary sources offer insight into a subject of interest the way outside sources can't quite capture. So, when letters penned by JFK to a Swedish aristocrat surfaced at Boston's RR Auction, the auction house vice president knew they'd attract a lot of high bids.
The late President John F. Kennedy wrote these intimate letters to Gunilla von Post through the 1950s. Some date to just weeks before he married Jacqueline. The three items in question include eight full pages handwritten by Kennedy himself. He and von Post had met in 1953.
What JFK's letters can tell us about the president and the aristocrat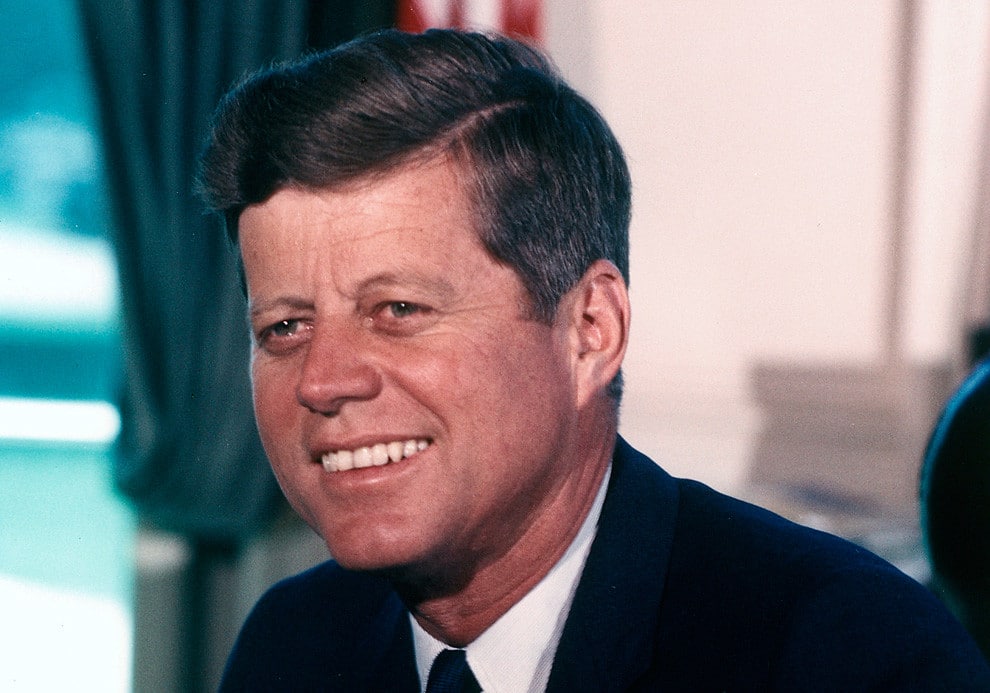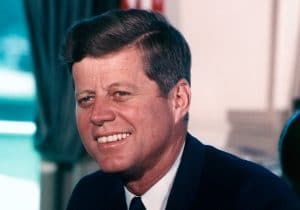 JFK's words within these letters show from his own mouth where his priorities fell and what he wanted to express to his mistress of sorts. "Many thanks for your letter," he wrote in one of his letters. He and von Post met in 1953 on the French Riviera. That first meeting fell just weeks before his marriage to Jacqueline on September 12, 1953. Even as this event came and passed, he continued to write such things as "I must say I was sad to learn that, after all, you are not coming to the U.S. and you are marrying a farmer."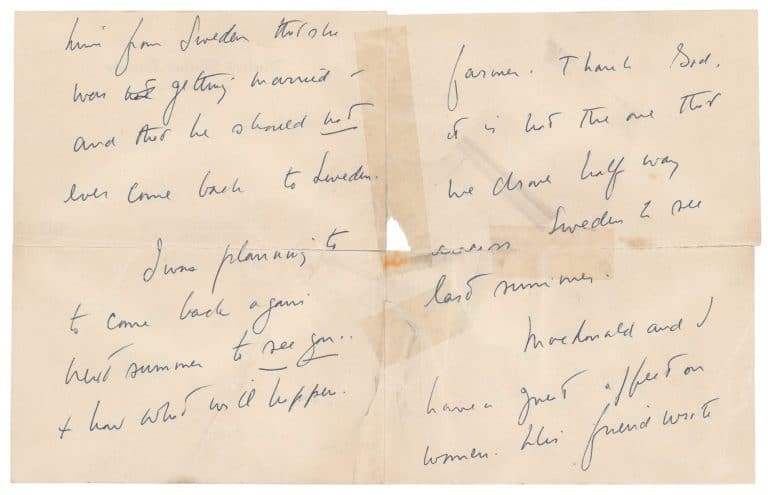 RELATED: Handwritten Letter By Jackie Kennedy Donated To JFK Library Foundation
Several lines down, he then expressed, "I was planning to come back again next summer to see you…& now what will happen. In any case let me know what you are going to do." The letters also show JFK at one point wrote, "If you don't marry come over as I should like to see you. I had a wonderful time last summer with you. It is a bright memory of my life—you are wonderful and I miss you."
Bobby Livingston, executive vice president of RR Auction, notes that the physical letters themselves can tell us today a bit about the writer and recipient. The physical condition of the letters, bearing the U.S. Senate logo on its letterhead, "indicates to me that [von Post] read these letters repeatedly and handled them."
What became of the affair?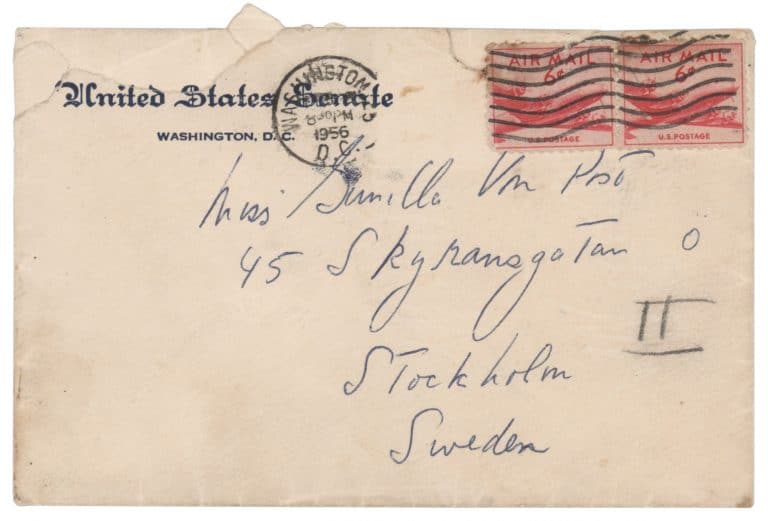 Von Post's husband ultimately died in a plane crash in 1960. She herself moved to Florida and passed away in 2011, but not before writing a memoir in 1997 detailing her affair with the late Kennedy. She says any plans to become more ended up "thwarted by his father, his political ambitions, and Kennedy's and von Post's mutual sensitivity to the miscarriage suffered by Jacqueline in 1955 and her new pregnancy in 1956."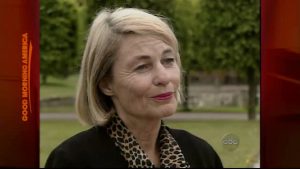 Even so, in his letters, JFK claimed he was trying to end his marriage and continually tried encouraging von Post to come to the U.S. much sooner than she ultimately did. This won't be the first time these letters will change hands. Previously, they'd sold at another auction, after they'd been found among von Post's other possessions. Then, their previous owner consigned to RR Auciton. Here, Livingston "wouldn't be surprised" if the letters end up selling for $30,000 or more. The final number will be determined on May 12, when the auction ends.
Ultimately, they'll provide a value that can't have a dollar sign assigned to it, after all, as Livingston noted, "You can read all the biographies you want to learn about someone's character, but here you can read someone's thoughts in full."