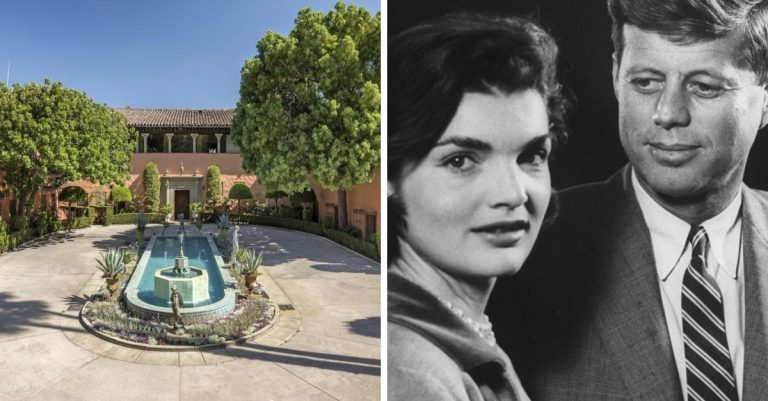 The legendary Beverly House where JFK and Jackie Kennedy had their honeymoon is currently on sale for $135 million and understandably so. The 50,000-square foot home was built in 1927 by Gordon Kaufmann and sits on 3.5 acres, with 19 bedrooms, and 29 full bathrooms. It also features stunning floor-to-ceiling windows, balconies, and even a spa!
The official home listing describes the house as, "Once home to William Randolph Hearst and honeymoon location for John F. Kennedy. A rare offering for a collector of the finest architecture". A gated community located in Los Angeles, CA, the home was also host to a number of other famous faces including Marlon Brando, Whitney Houston, and Kevin Costner for various films.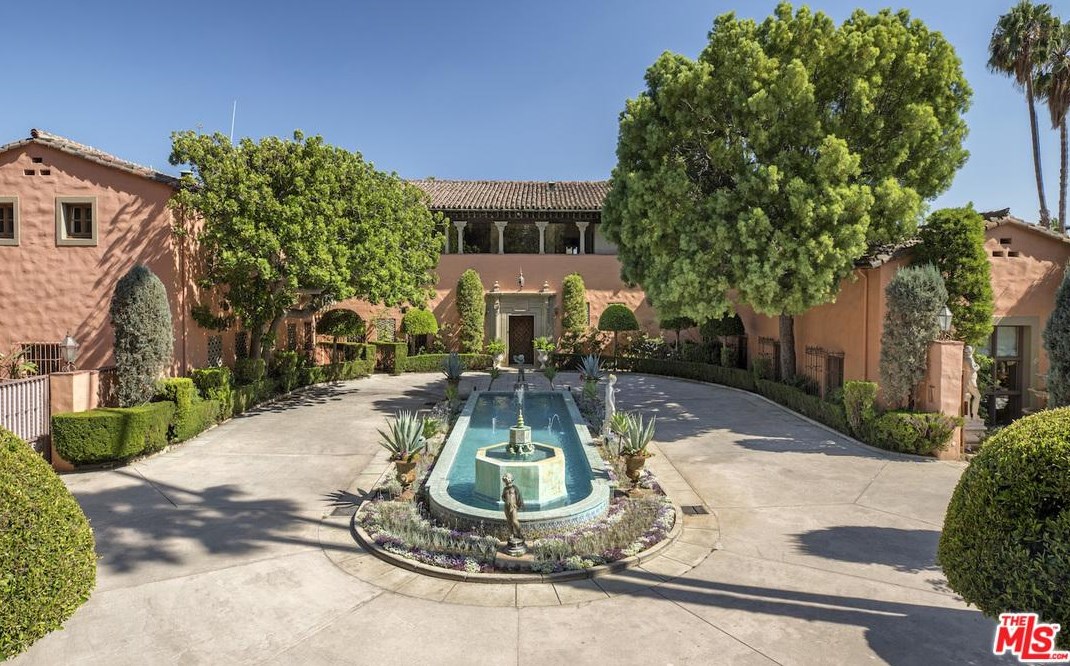 The outside of the house is absolutely stunning. It looks fairly modern in comparison to what the inside holds, but still an absolutely gorgeous outside view.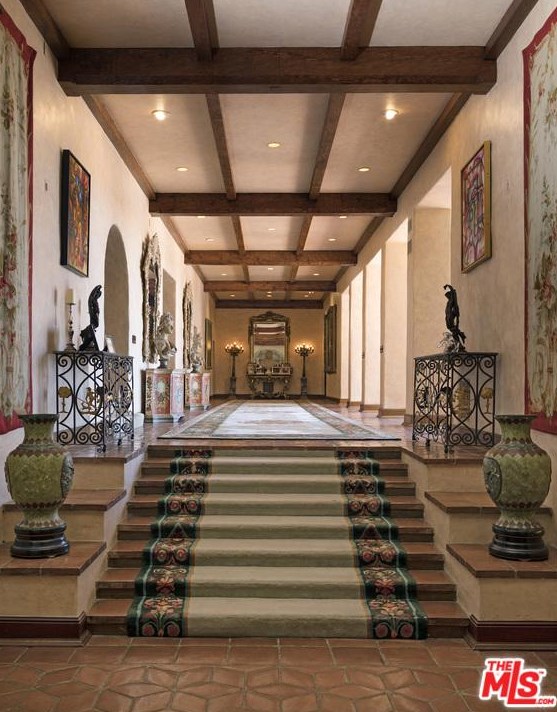 The entrance hallway into the Beverly House is only a small taste of what the rest of the house looks like. You can already tell just from the entry point that it is incredibly vintage and gives nods to 1900s-esque homes with the color scheme, dark hardwood, and tiles.
Now, this is definitely a nod to the 1900s. By just looking at this photo of what appears to be one of the main rooms, it gives off the vibe of an olden time library or study room. Complete with beautiful hardwood, a chandelier, patterned carpet, and fireplace, it definitely makes for a pretty cozy room to lounge around in!
Feeling vintage yet? Another beautiful lounge area complete with two sofas, two full mirrors, and a generously high ceiling.
Check out some more photos of the JFK honeymoon house on the NEXT page…