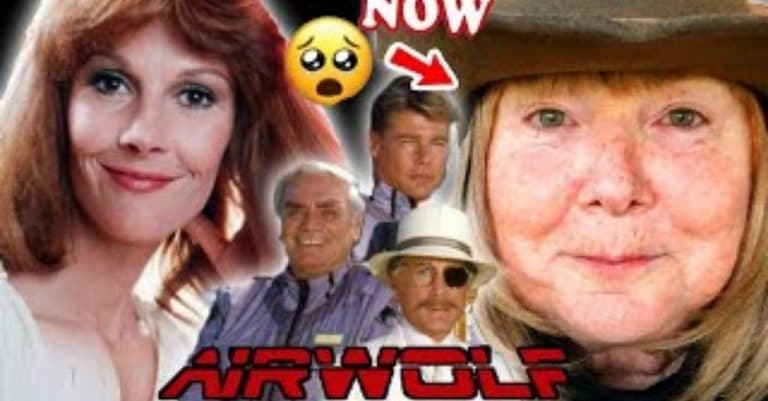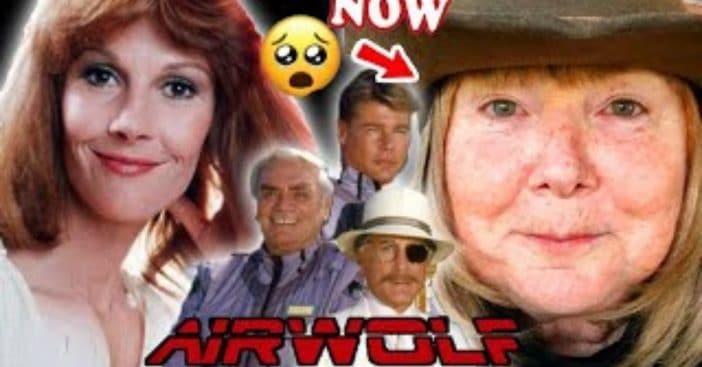 UPDATED 4/17/2023
A new kind of weapon. A new kind of hero. Who didn't dream of flying the supersonic, high-tech helicopter Airwolf back in the '80s? Every time fans heard that distinctive musical score amping us up, they knew they were about to take flight. For four seasons, three fully intact, fans saw a great cast engage in a myriad of different missions. Many of which involved espionage surrounding the Cold War. This show's attention to detail and the importance of relationships grounded an otherwise lofty mission. 
Today we're heading back to 'the FIRM' to see what the cast of Airwolf has been up to since they hung up their aviator goggles. In addition, let's even find out what happened to Airwolf after cancellation. 
1. Jan-Michael Vincent (Stringfellow Hawke)
Stringfellow Hawke— what a name— was actually a pretty complex, deep character and the Ultimate Hero. After he gets the Airwolf back from enemy lines he does not give it back. You wouldn't take KITT away from Michael Knight now, would you? 
Jan-Michael Vincent began acting in the late '60s including co-guesting with Beaver's Tony Dow on a 3-parter of Lassie. Additionally, Vincent played Link in the Danger Island segments of Hanna-Barbera's The Banana Splits. He later co-starred with Charles Bronson in the crime film The Mechanic in '72. Vincent also starred as the anti-hero Buster Lane in the 1974 romance Buster and Billie. This role was especially memorable as Vincent startled audiences with his full-frontal nudity. Later, a breakout role for the actor was as the protagonist Matt Johnson in the 1978 film Big Wednesday. 
However, when Vincent became Hawke, things changed for the better and worse. The good was his $200,000 per episode, the highest of any actor in an American series at the time. But the bad came too. Vincent severely battled alcohol abuse as well as intravenous drug use, and cocaine. He was a frequenter of bar brawls and was arrested several times for drunk driving through the '80s and '90s and even 2000s. Vincent was also accused several times of assault and his second wife enacted a restraining order after divorcing in 1998.
Sadly In 2012, Vincent's leg was amputated below the knee from complications of peripheral artery disease. He died in February of 2019 due to cardiac arrest at age 74. 
2. Alex Cord (Michael Coldsmith Briggs III)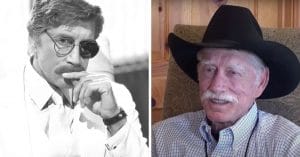 Michael Coldsmith Briggs III, better known as Archangel, was the F.I.R.M.'s point man on the Airwolf project and had his own agenda. He's the man in the eyepatch and used a silver-handled cane after suffering leg injuries during an attack. 
Alex Cord also had his health issues as a kid, battling Polio in his teens. Cord began acting in 1961 and appeared in 5 episodes of the popular Route 66. And in 1966, he co-starred with Ann-Margaret and Mike Connors in the western remake of Stagecoach.  
He sparked some chatter in the late '60s with his film, The Brotherhood. Fans can't forget that iconic poster for the film where Cord and co-star Kirk Douglas share a big kiss during the final scene. The image caused quite the stir at the time. Alex actually did an interview where he talked about the kiss. He said, "Kissing him, to answer your question, was just another day's work!"
Airwolf was his most known later career work and hasn't acted since a 2009 Kevin Sorbo flick. Cord sadly died in August 2021 at the age of 88.
3. Ernest Borgnine (Dom)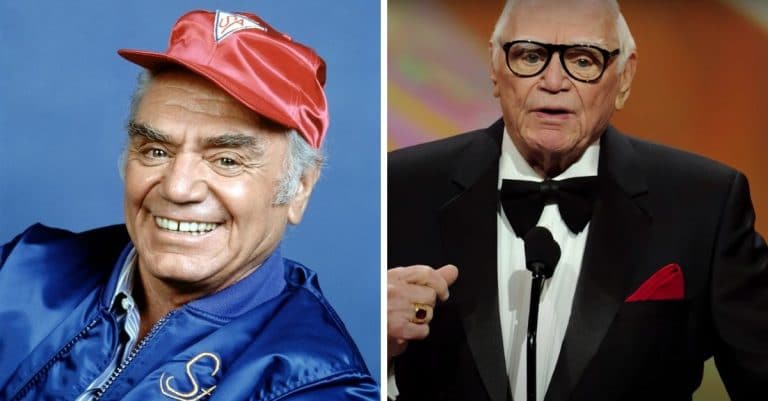 Dom is great comic relief for this action-packed show. He stands as the other half to Hawke's moodiness, a true definition of a good friend. 
The legendary Ernest Borgnine got his career going in 1950 and it's hard to even highlight roles with this superstar. From a supporting role in 1953's From Here to Eternity to his Academy Award-winning performance as Marty in 1955— Ernest could do it all, villains galore and even championing a hugely popular '60s show McHale's Navy.
Additionally, the late '60s brought legendary performances. For example, his role as General Warden in the Dirty Dozen, as well as his famous 'Dutch' as part of The Wild Bunch. Borgnine was a full-blown movie star.
From 1972 all the way until 2002, Borgnine marched in Milwaukee's annual Great Circus Parade as the "Grand Clown." Borgnine lived a long and fruitful life, marrying five times and having four children while living to the mighty age of 95.
4. Jean Bruce Scott (
Caitlin O'Shannessy)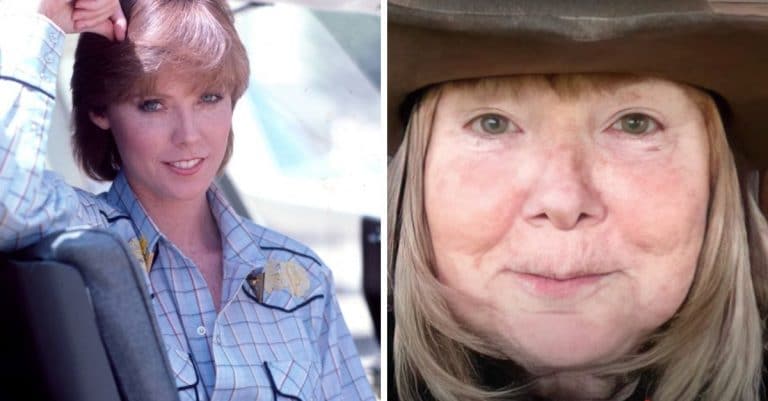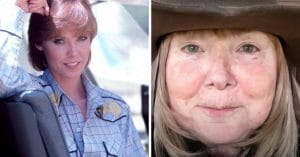 Caitlin O'Shannessy got hooked up with the rest of the crew in Season 2 when Airwolf prevents a group of rednecks from assaulting her. She later left the Texas Highway Patrol to serve as a pilot and flight engineer for Airwolf.
Jean Bruce Scott entered the scene in '79, but Airwolf was her breakout gig. Scott went on to have many lengthy stays on television, including a recurring role as Lieutenant Commander Maggie Poole on Magnum PI. Scott also held two longtime arcs on popular soaps. First, she featured on Port Charles for over 100 episodes in 2002, and then over 100 more of Days of Our Lives. Scott then retired from acting in 2012.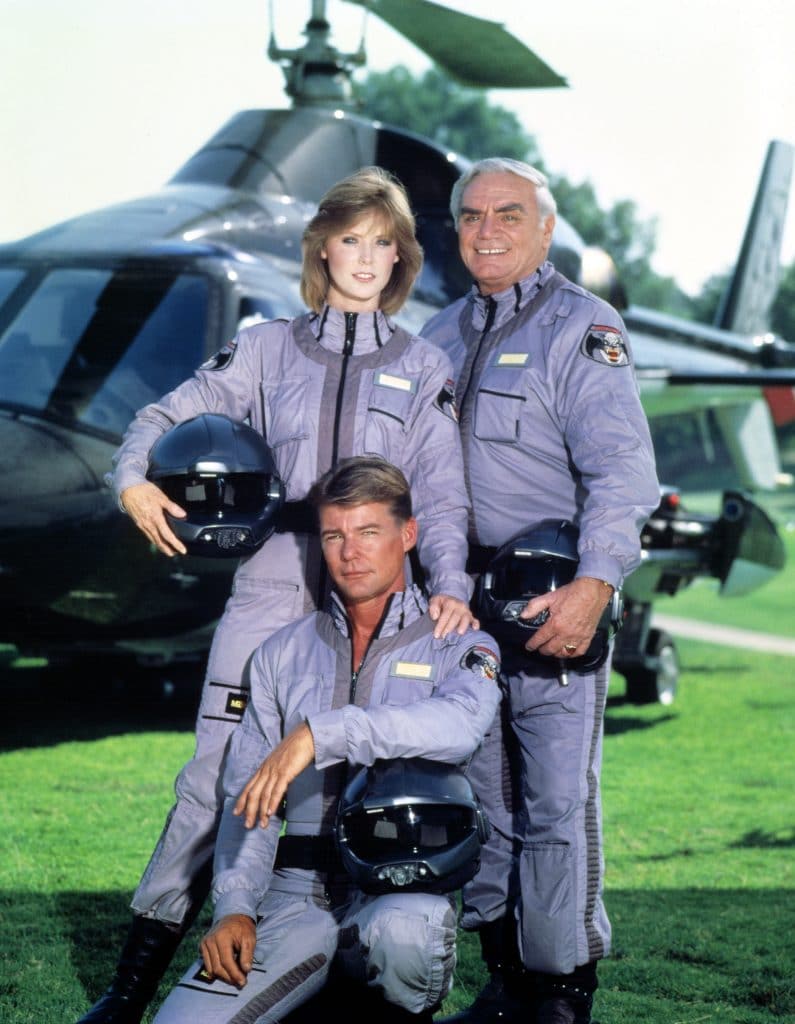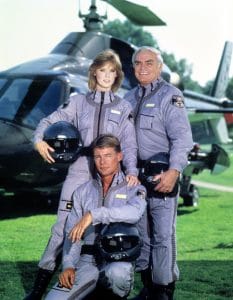 In 2007, the actress began working as the executive director of Native Voices at the Autry. This was a program devoted to developing and producing new works for the stage by Native American playwrights.
Today Scott is 67 years old and recently retired from her position at the Autry after more than 25 years of producing.  
5. Barry Van Dyke (St. John Hawke)
St. John Hawke was introduced as Stringfellow's brother. Season 4 was his time to take over as the pilot of Airwolf due to his brother's injuries. However, the substitution was due to CBS's cancellation and the subsequent move to the USA network. This new version was shot with a smaller budget in Canada as The FIRM transformed to The Company but for most fans of the original, it crashed and burned. 
But it wasn't really Barry Van Dyke's fault. It was mainly the producers recycling of old footage from the original. Barry is the second son of the legendary Dick Van Dyke, and he began acting in 1962 with an episode of his dad's show, The Dick Van Dyke Show!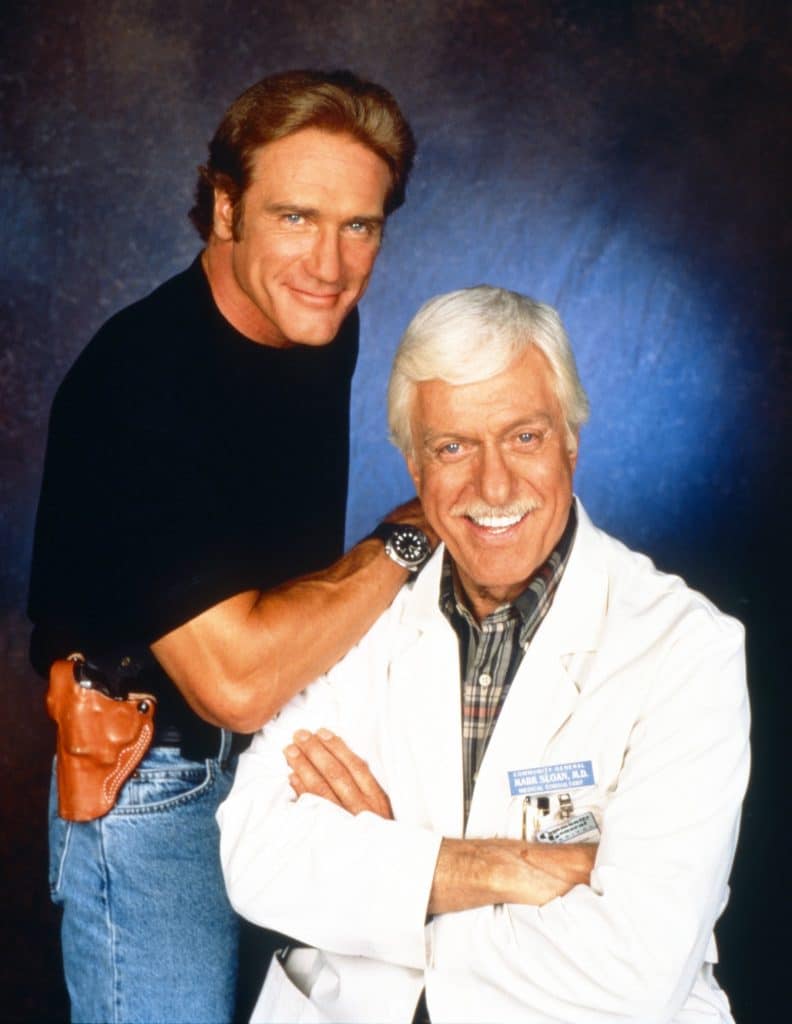 He started gaining his own fans with a starring role in the popular 1980 sci-fi show, Galactica 1980, where he starred with TV royalty Kent McCord and Lorne Green.
Today he's 71 years old, and he's still at it too. Fans last saw him in 2019's Heavenly Deposit costarring with Texas Ranger Star Nia Peeples. 
6. Geraint Wyn Davies (Major Mike Rivers)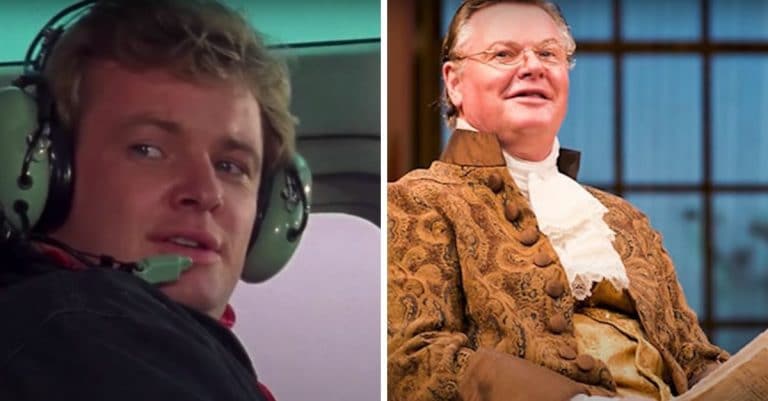 Major Mike Rivers was tasked with filling Borgnine's shoes, which is quite impossible to do. 
You may recall Davies as an 800-year-old vampire turned police detective Nick Knight in Forever Knight. It was a Canadian show and he'd enjoy some American success with a 6 episode arc on 24 in 2006.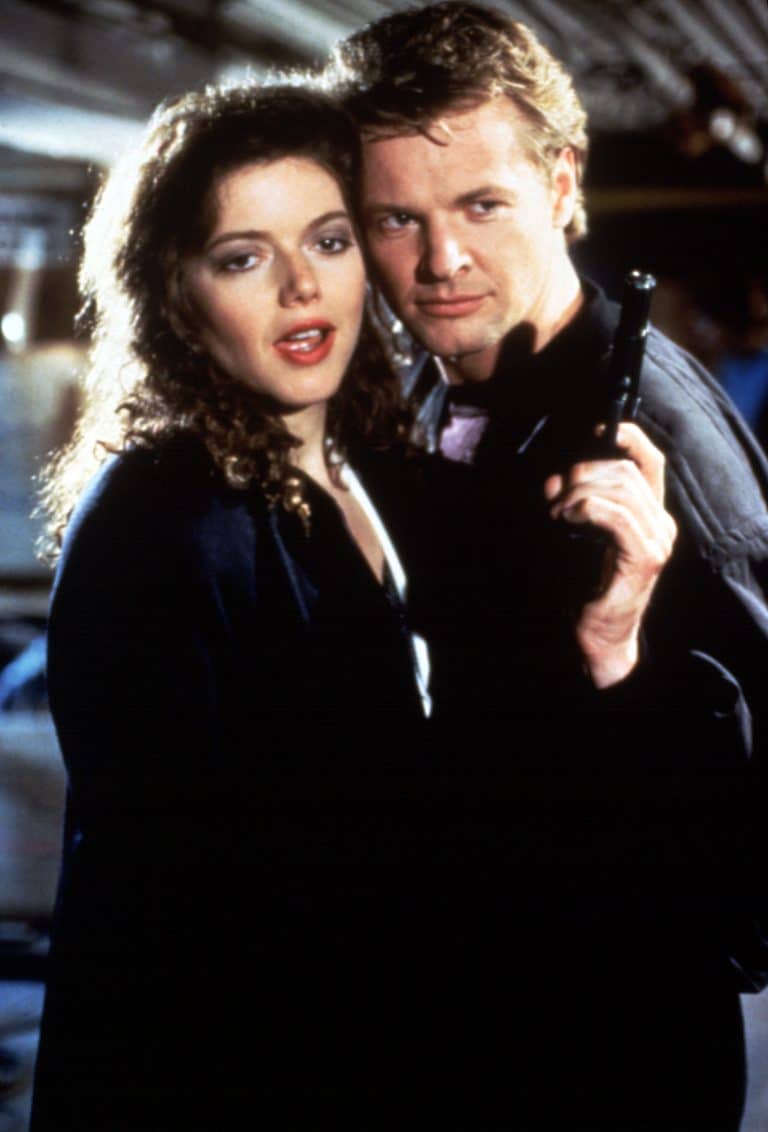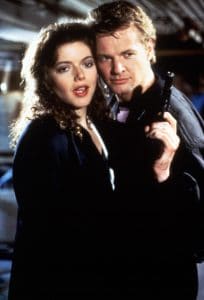 Today he is 65 years old and is even more successful on the stage. Davies gained his reputation from performing in historic roles including the role of Edmund opposite late Christopher Plummer in King Lear.
7. Michele Scarabelli (Jo Santini)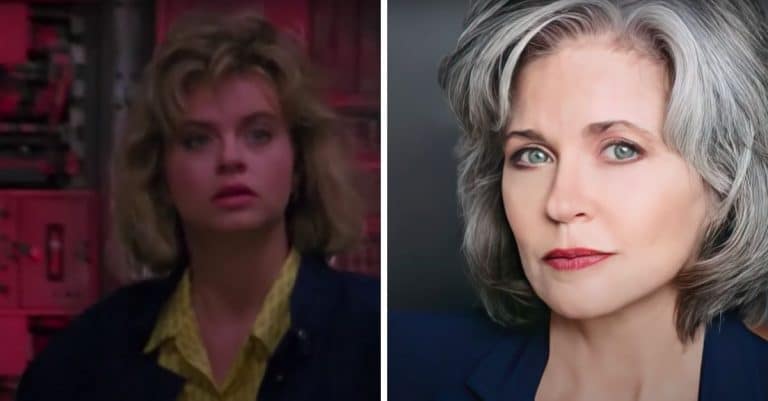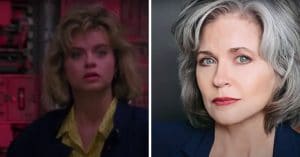 Jo Santini was Dom's niece and later became the owner of Santini Air and custodian of Airwolf. Michele Scarabelli began acting in 1980 and is best known for her role in the show Alien Nation as Susan Fransisco. The show also enjoyed 5 spin-off flicks, too.
Today she's 68 years old, and recently in 2021, she played the part of Martha Kent for two episodes of Superman and Lois on the CW.
8. Anthony Sherwood (Jason Locke)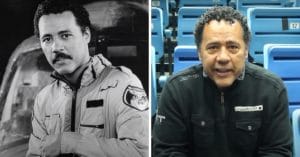 Jason Locke is Archangel's replacement as the Company agent and sometimes pilots Airwolf. Anthony Sherwood is also well known for his role in Street Legal as Dillon Beck. Since then he's acted pretty steadily, like in the show Crawford in 2018. Sherwood has also been heavily involved in directing and writing. In 2015, he released his first novel called Music in the Dark and continues to write and direct through his own production company, Anthony Sherwood Productions, with a focus on social justice issues. 
At 74 years old, he updates his fans through social media as he continues to speak at various universities and other events. 
Alright, the twin-turbine copter is coming in for repairs. Wait so what happened to Airwolf? Well, after the show was canceled, the chopper was sold to a German firm where it became an air ambulance. Horribly, it crashed during a thunderstorm in June 1992, killing all three crew members. 
1984 really was the year of the helicopter for TV, including Riptide and the TV spin-off Blue Thunder shortly after. Who was your favorite character on Airwolf? Can you remember a specific mission that made for high-octane TV? 
FAQs
What happened to Airwolf?
Tragically, the Airwolf was destroyed in 1992 due to a pilot error during storm. It killed three aboard.
When did Airwolf change cast?
In the fourth season (1987), the original cast was entirely excluded, with only Jan-Michael Vincent making a brief appearance in the first episode called "Blackjack," which served as a transitional episode.
Does a helicopter like Airwolf exist?
There previously was a real-life helicopter like Airwolf. Following the conclusion of Airwolf, the helicopter was sold to a German charter company and repurposed as an air ambulance. Tragically, while fulfilling its new role in 1992, the helicopter crashed, resulting in the unfortunate loss of all three passengers on board.