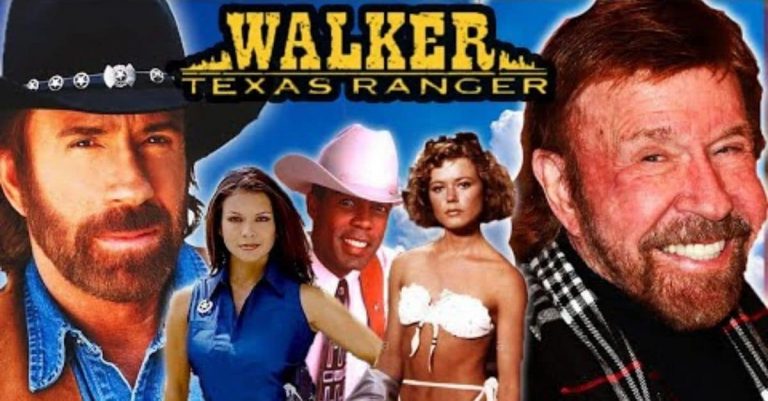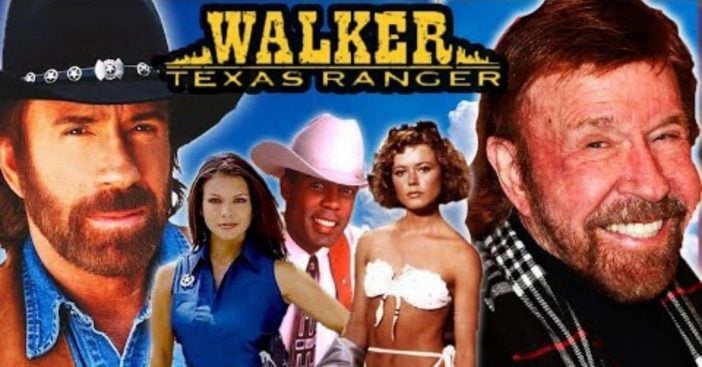 UPDATED 2/8/2023
Alright, Let's kick some butt! Nothing used to beat tuning in on Saturday nights to watch some good old-fashioned martial arts! Chuck Norris was Walker, Texas Ranger for its entire run from 1993 to 2001, and although the acting was sometimes campy and the plots always repetitive and often far-fetched, this show was a roundhouse kick of fun! We knew from the get-go who were the good guys and who were the bad. Most villains on the show drove Fords, while the Rangers and company drove Chevrolets. But Chuck delivered on his promise of a show that reflected good family values. It was a black belt in handling serious timely issues like gang violence and drug abuse while respecting other cultures and religions, a delicate line for such an action-packed show. 
Let's see what the Rangers got into after cleaning up the streets… aaaaand, action!
1. Chuck Norris (Cordell Walker)
Cordell Walker, a Dallas-based lawman who prefers fists to firearms, only uses force when absolutely necessary. Walker was diverse and mixed Native American wisdom with some impressive martial arts ability. Chuck Norris single-handedly brought the show to cult status, doing everything from starring in it, writing several episodes, and even singing "Eyes of a Ranger," the theme song of the show. It was used from season two onwards. 
Chuck — who was born Carlos Ray Norris on March 10, 1940 — became "Chuck" in 1958! After joining the U.S. Air Force, and while in South Korea training, he obtained the nickname, Chuck. While awaiting his acceptance to the Police Force in California, he opened a martial arts studio and began doing demonstrations and competitions, which changed the direction of his life.  
In 1968, Norris won for the second time the All-American Karate Championship and began a working and training friendship with the late Bruce Lee, who was already a star portraying Kato in The Green Hornet television series. This led to his breakthrough in the entertainment world, as Bruce Lee actually cast Chuck Norris in the film Way of the Dragon, because he was one of the few who was fast enough to take him on.
"Bruce and I met when I won the world (karate) title in New York City in 1968," Chuck related to physicalarts.com. "He was doing that TV series The Green Hornet at the time. He was at the tournament as a special guest. We hit it off pretty well and so we started working out together in Los Angeles for a couple of years. Then he left for Hong Kong to pursue his movie career. He called me up in 1972 and said 'I've done two movies in Hong Kong and I'm really big over here.' He said, 'I want to do a movie with a fight scene that everyone will remember and since you and I have worked out together so much, how about you being my opponent (in the film)?' So kiddingly I said to him, 'Who wins?'  Bruce said 'I win, I'm the star (laughs).' I said 'Oh, I see. You want to beat the world champion (laughs).' But any way, you know at that time I was teaching, I had no aspirations toward acting, but I went and did the fight scene in the movie with Bruce just as a kind of a break out of my schedule."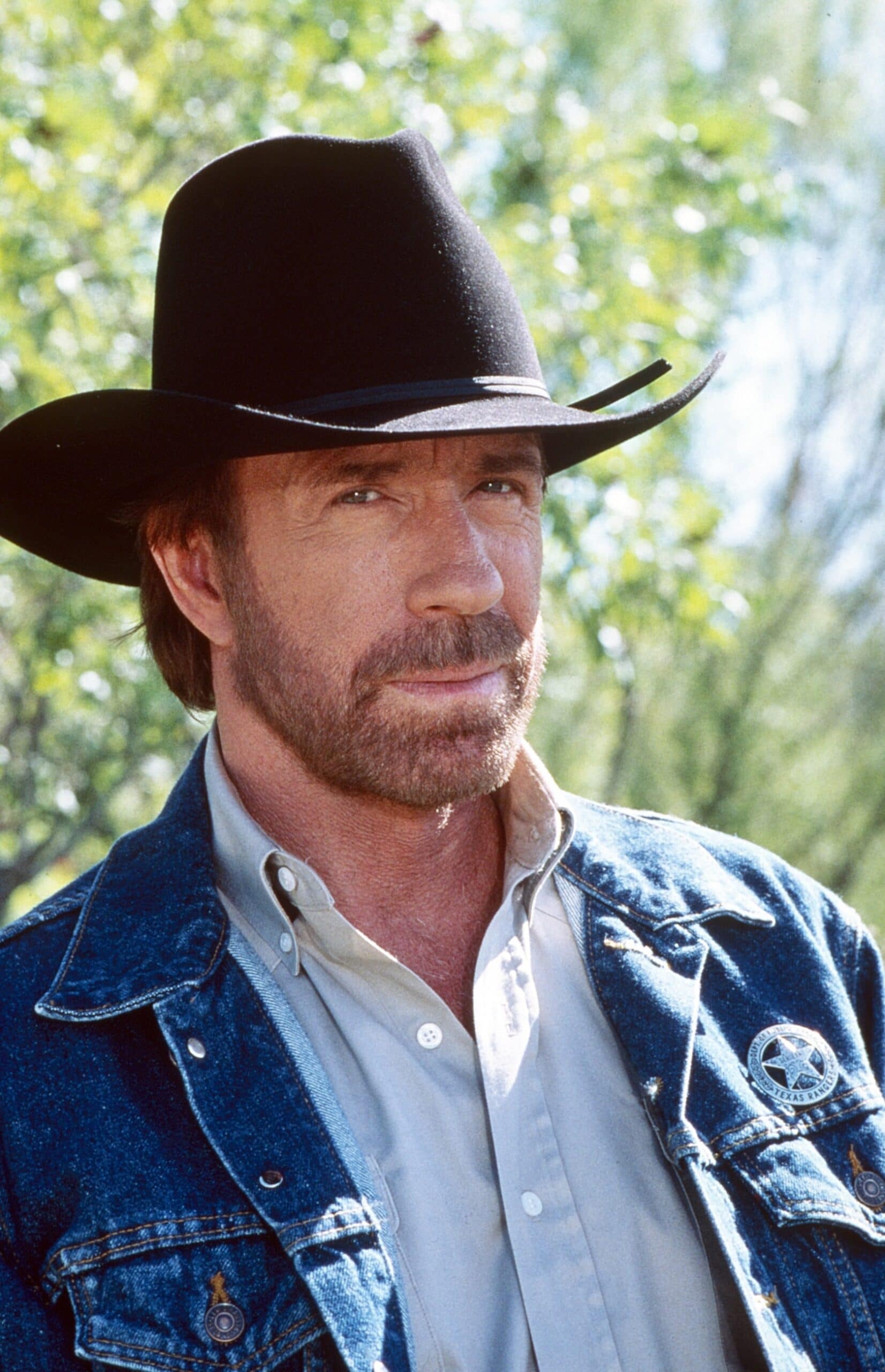 WALKER, TEXAS RANGER, Chuck Norris, 1995, (1993-2001). ph: Cliff Lipson /© CBS /Courtesy Everett Collection
Eventually Chuck did turn to acting, and in the late 1970s and throughout the '80s, earned his reputation as an action star. He broke out with Good Guys Wear Black (1978), and followed with films like An Eye for an Eye (1981), Lone Wolf McQuade (1983), the Missing in Action trilogy (1984, 1985, 1988), Invasion U.S.A. (1985) and The Delta Force (1986), costarring Lee Marvin. Then, of course, he found the perfect role in the form of Walker.
A discovery he made early on was that Walker, unlike many of his films, allowed him to reach a wide audience, especially families. As he noted to the Whitehorse Daily Star back in 1994, "I get mail from people from small kids (some of whom are only 4 years old and may scribble their own notes, with translations in a cover letter from an adult) up to retirees in their 70s and 80s. What I think is happening is that families are sitting down together to watch Walker, and they discuss the show among them. As a result, what I've wanted to do with Walker is, of course, make it entertaining, but also have it deal with certain issues facing our country today, including drugs and gang violence."
Following Walker, Texas Ranger, he reprised his role for the 2005 reboot tv movie Trial By Fire, but really began to ease off the gas. Most of his roles in the 2000s are cameos, including a hysterical thumbs up in the 2004 film Dodgeball. His most recent big screen appearance was in 2012's The Expendables 2 alongside Sylvester Stallone.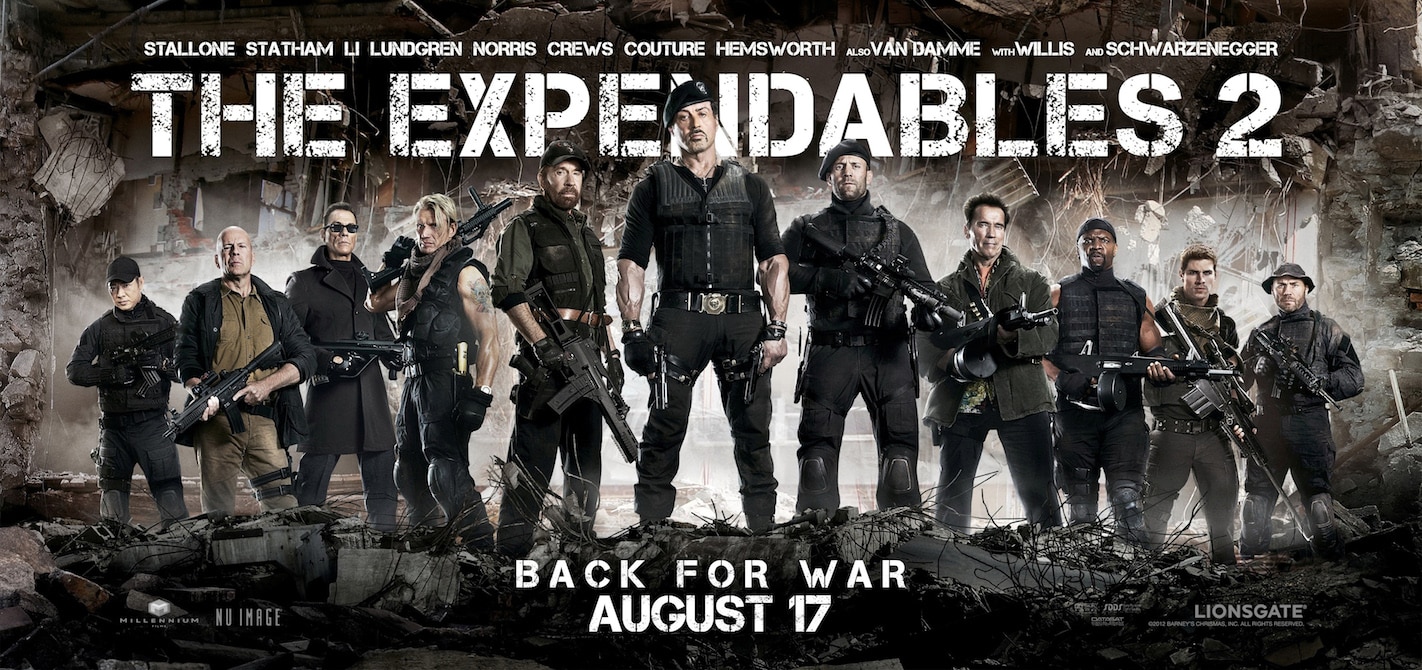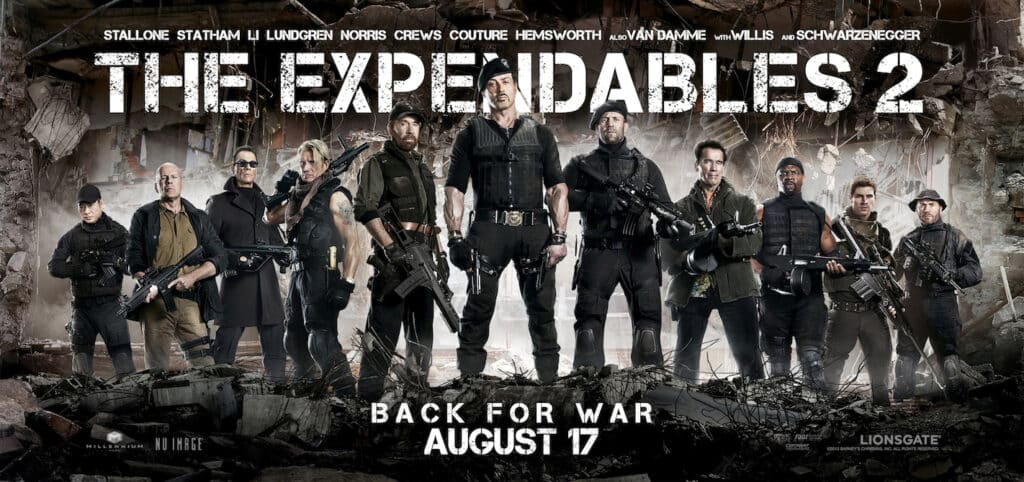 Chuck Norris became an Internet sensation in 2005 with, Chuck Norris facts! They were satirical factoids about the actor, namely his toughness.  An example being, "Chuck Norris doesn't read books. He stares them down until he gets the information he wants." At 82 years old, he's still kickin': we last saw Chuck in the 2020 version of Hawaii Five-0. And you can still catch reruns of Walker, Texas Ranger pretty much anytime you want! Heck yeah. 
2. Clarence Gilyard Jr. (James Trivette)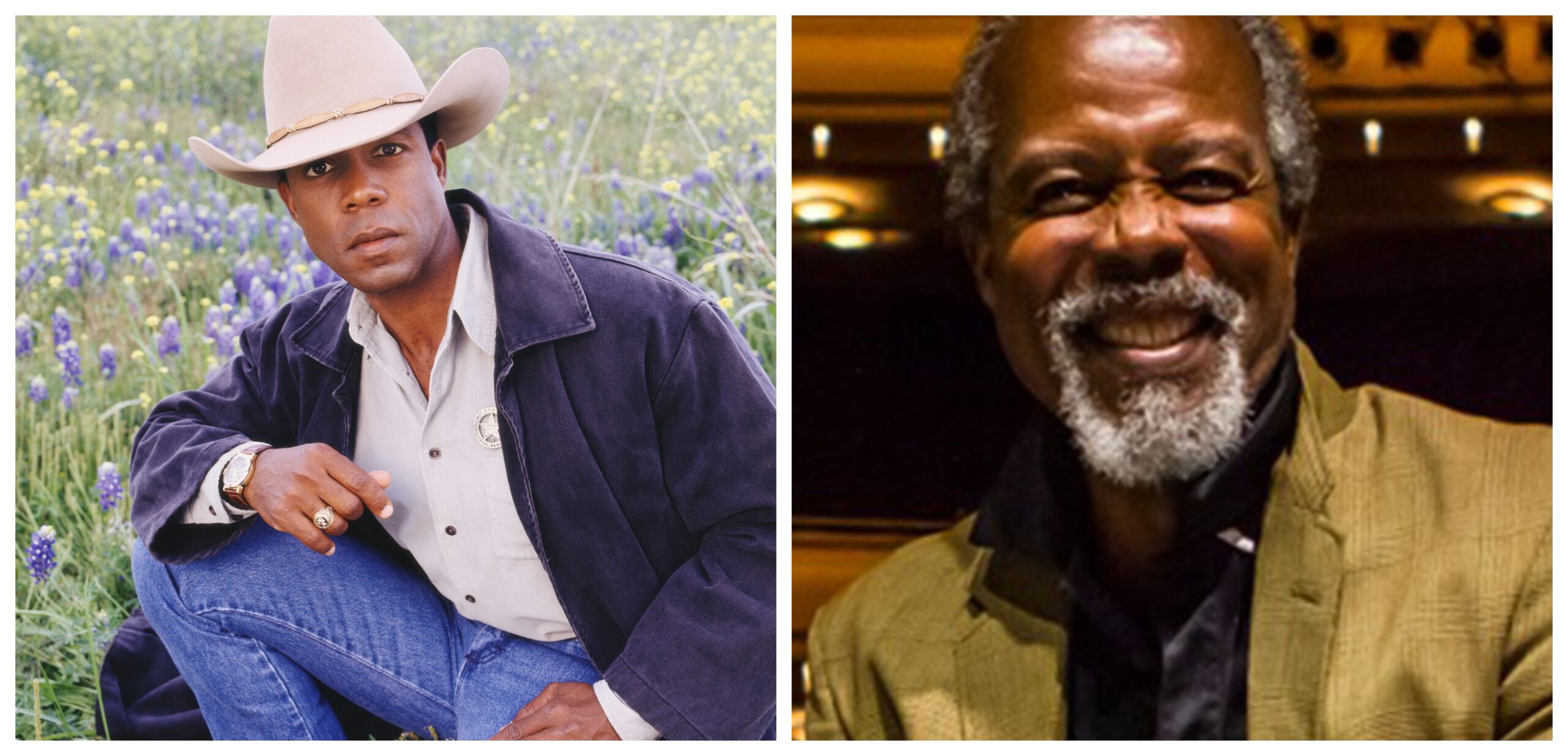 James (aka Jimmy) was Walker's partner and the second half of this Ranger Team. Genuinely kind-hearted and especially helpful with any technology-assisted arrests, this was one of the best duos since Starsky & Hutch. You may remember seeing Clarence, who is now 66, in a lot back in the day, his first TV gig being on Diff'rent Strokes in 1981. A huge break for him case in the form of another law enforcement gig, Officer Benjamin Webster in the hit show CHiPs. For more on the rest of that amazing cast, check out our CHiPs Deep Dive after this! Clarence also held a prominent role in the Andy Griffith-led series, Matlock.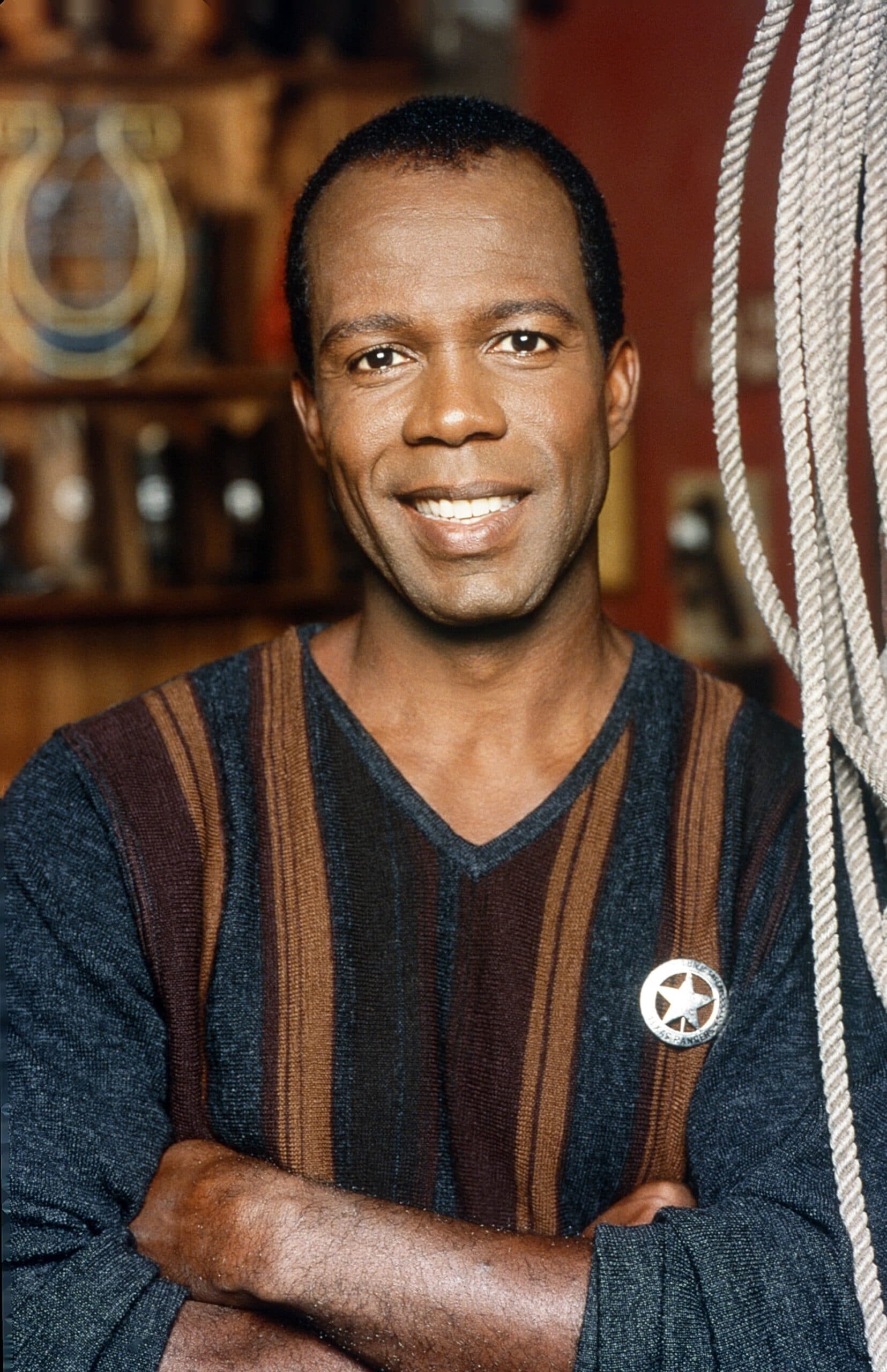 Beyond Walker, Texas Ranger, he had two fantastic roles in huge blockbusters, as the terrorist computer expert in the original Die Hard (1988), and, before that, as Lieutenant Marcus "Sundown" Williams in Top Gun. In his mid-60s, he's still at it, just finishing a film called The Driver where he co-starred with Revenge of the Nerd's Robert Carradine. His most recent big screen appearances were the films The Beast and The Sector (both 2016) and The Perfect Race (2019). On TV he played Fletcher Reese in the television movie Christmas on the Coast (2018). In his personal life, he serves as the consultant of the communications committee of the United States Conference of Catholic Bishops.
3. Sheree J. Wilson (Alexandra Cahill-Walker)
Alexandra Cahill-Walker is the district attorney working closely with the Texas Ranger, with some great after-work chats taking place at CD Parker's. At first, she was Walker's courtroom nemesis that frowned at the brute force necessary to take down the bad guy, but she eventually caved to Chuck's Charm, and they married in Season 8.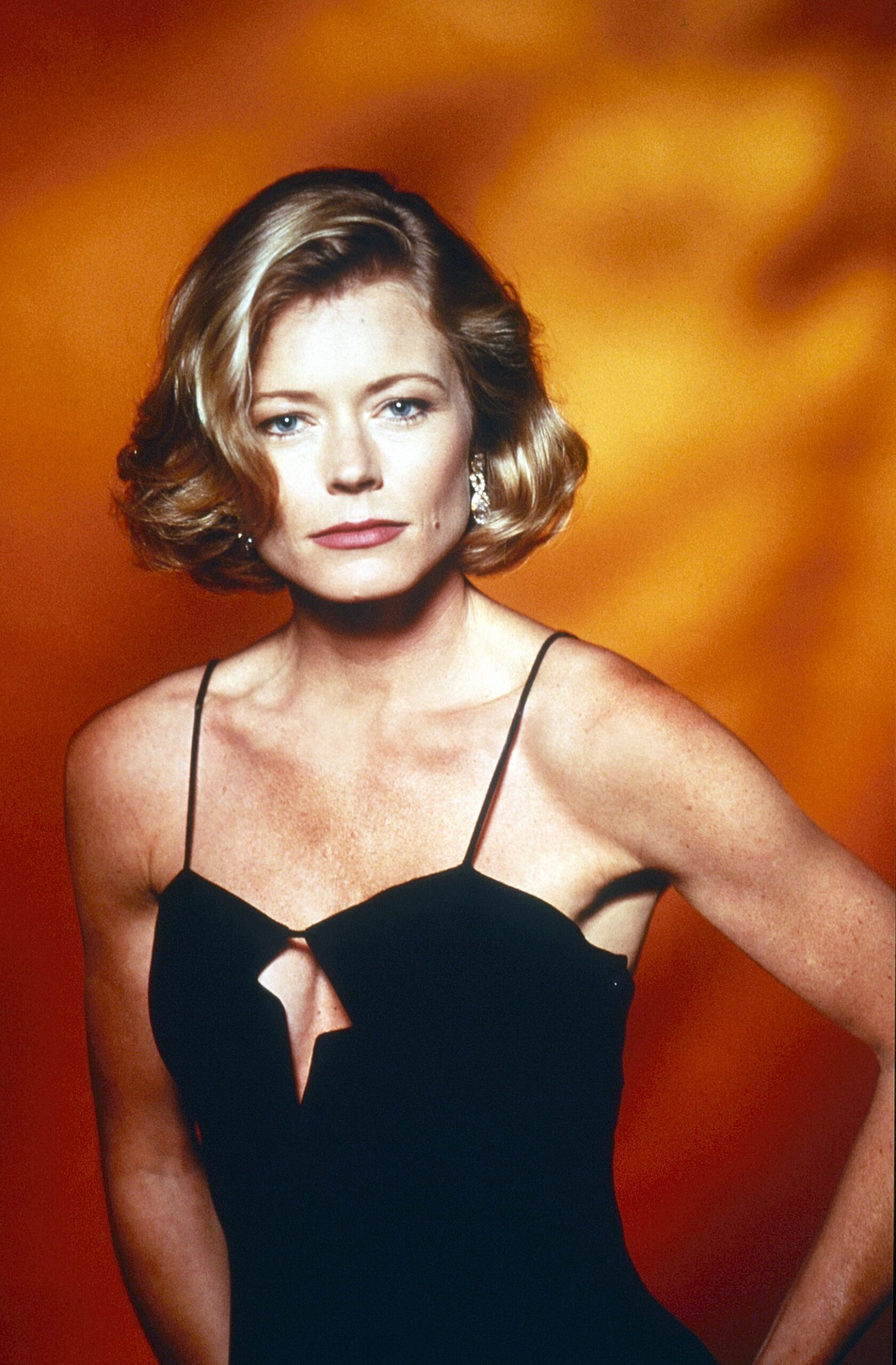 Beginning her career as a model and spokesperson, Wilson's biggest early break was a regular role on the prime time soap Dallas as April Stevens Ewing. Her character was gunned down in the final season during her honeymoon with her new husband, Bobby Ewing. Sheree, 64, still acts on occasion but has also created a line of beauty therapy skincare products. Her most recent film roles have been in The Silent Natural and A Mermaid for Christmas (both 2019) and Flip Turn (2020).
4. Noble Willingham (CD Parker)
CD Parker is a retired Ranger and owner of "CD's Bar and Grill". He's pretty close with the rangers, even receiving the nickname 'Big Dog' from Jimmy. He's also the only character who refers to Walker by his first name consistently. Noble Willingham took over the role after Hee-Haw Star Gailard Sartain performed it for the pilot. Thank goodness for the addition, too, as Willingham was the only native Texan to have a starring role on the show.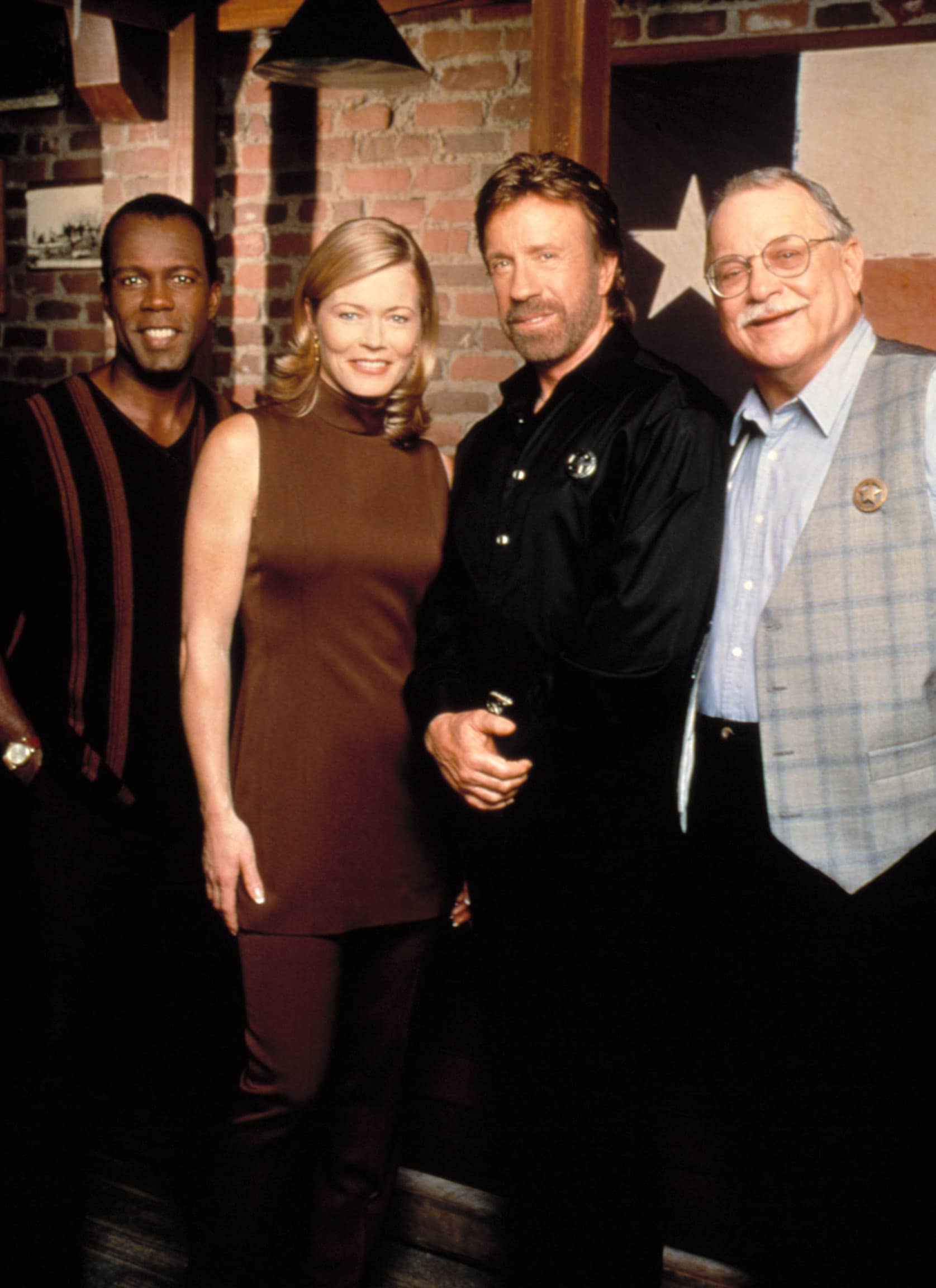 Willingham was teaching economics at a Houston High School before he followed his dream of becoming an actor. He auditioned for a part in the Texas-filming The Last Picture Show and the rest is history. Appearing in more than 30 feature films, including a fantastic role as General Taylor in Good Morning, Vietnam  (1987), he also had guest-starring roles on loads of hit shows, including The Waltons and AfterMASH.  He even helped kick off the Tim Allen-led Home Improvement as the John Binford in 1992!  His role in Walker, Texas Ranger was one of the last of his career as he passed away in 2004 at age 72. 
5. Floyd 'Red Crow' Westerman (Uncle Ray)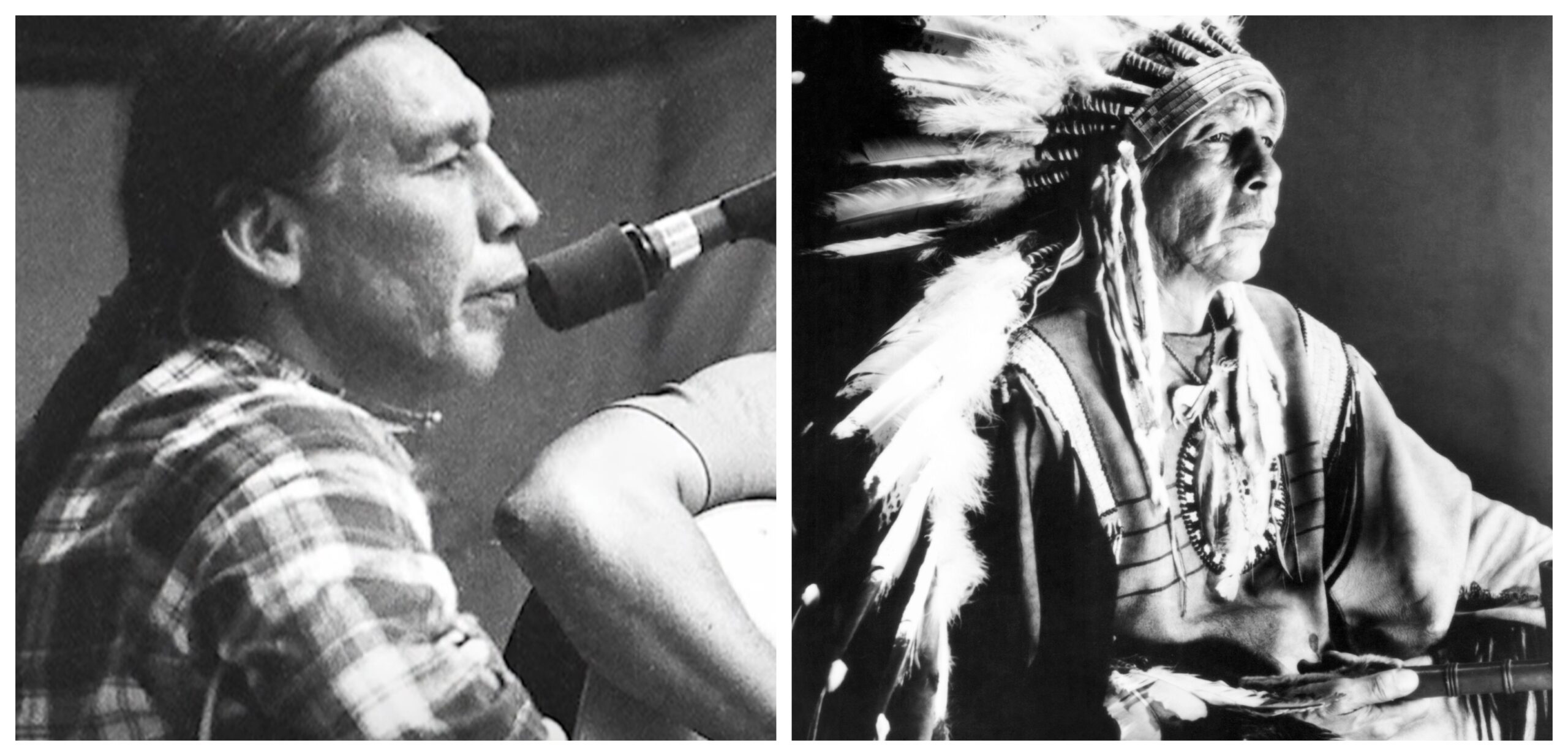 Raymond Firewalker, or Uncle Ray, was Walker's paternal uncle, a Native American Cherokee who raised Walker after his parents were killed.  Mainly a political activist, he spoke and marched for Native American causes.
He also established a solid career as a country music singer, where he collaborated with amazing artists such as Jackson Browne and Willie Nelson. In 1988, he got his first TV gig on an episode of MacGyver. Westerman also had a recurring role on The X Files. He sadly died in 2007 from complications of leukemia at the age of 71. 
6. Nia Peeples (Sydney Cooke)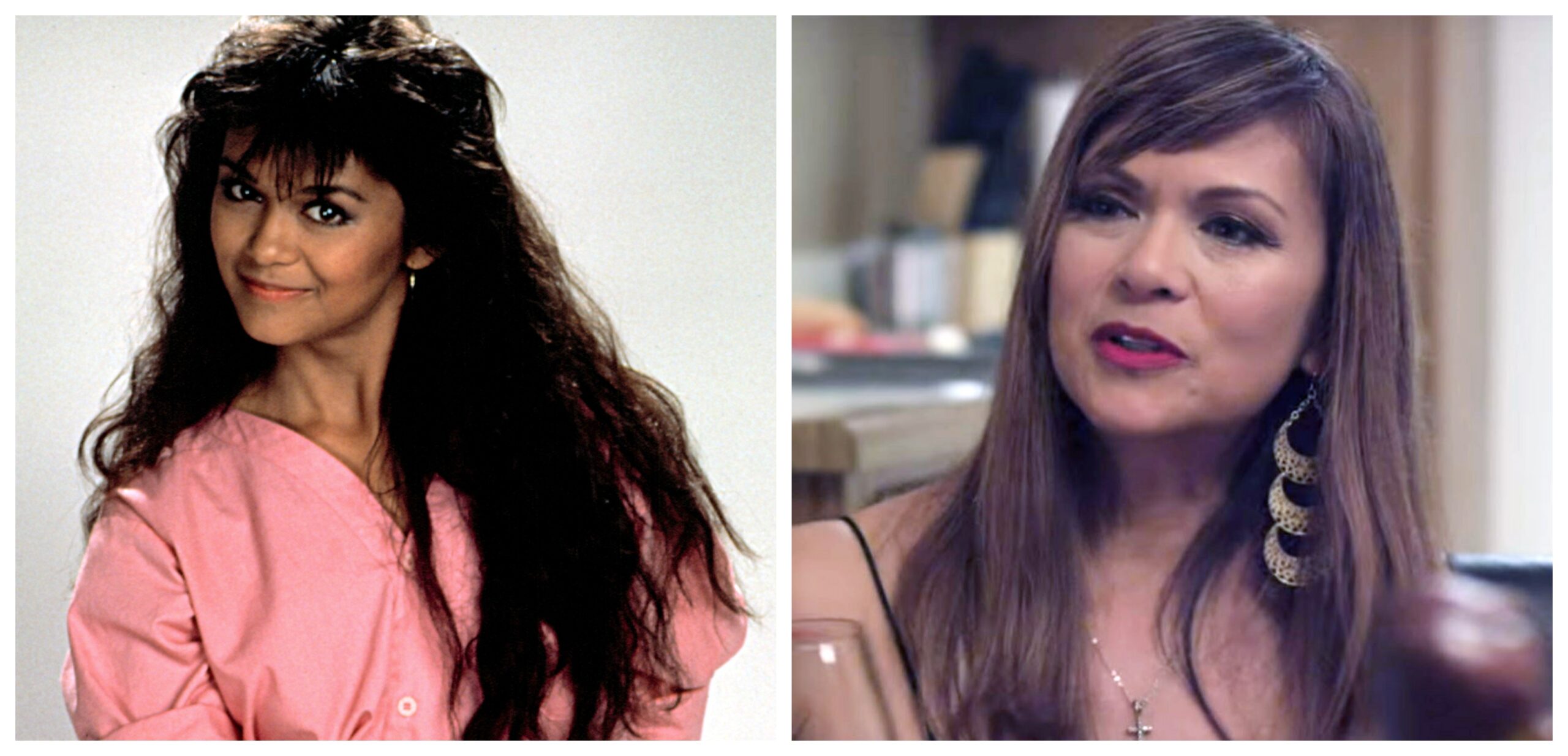 Sydney Cooke is one of the newer Texas rangers and brought a fresh flavor and presence to the show! The woman who played her, Nia Peeples, saw her career start off with intense 'fame,' with a great role as Nicole in the TV series rendition of the movie Fame. Soap opera fans may remember her as Karen Taylor in 132 episodes of The Young and the Restless as well.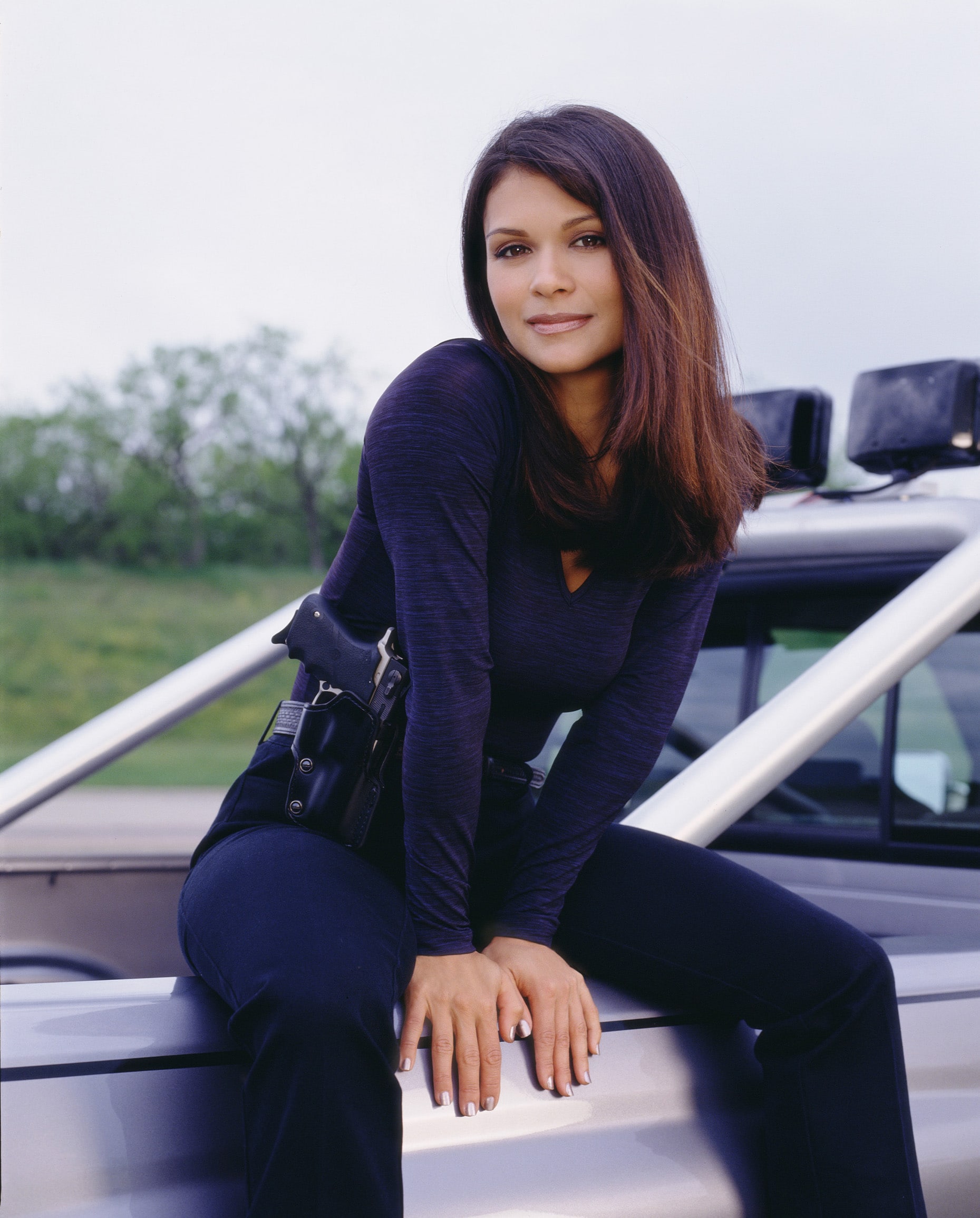 Prior to proving her acting chops, she also had a music career in the '80s, which was actually quite impressive. Her song "Trouble" hit #1 on the Hot Dance/Club Play chart, while also climbing to #35 on the Billboard Hot 100.   In recent years, she has starred in several big-name shows such as Pretty Little Liars and The Fosters. Today, at 61, she's still very active in the biz, living in Topanga, California. You may have seen her in the 2019 TV movies Dying for a Baby and Badland Wives. On television she had a recurring role on The Fosters in Season 5, and in 2020 appeared on the TV shows Pretty Little Wine Moms Re-Watch and Homeward Bound: Surviving the Coronavirus. 
7. Judson Mills (Francis Gage)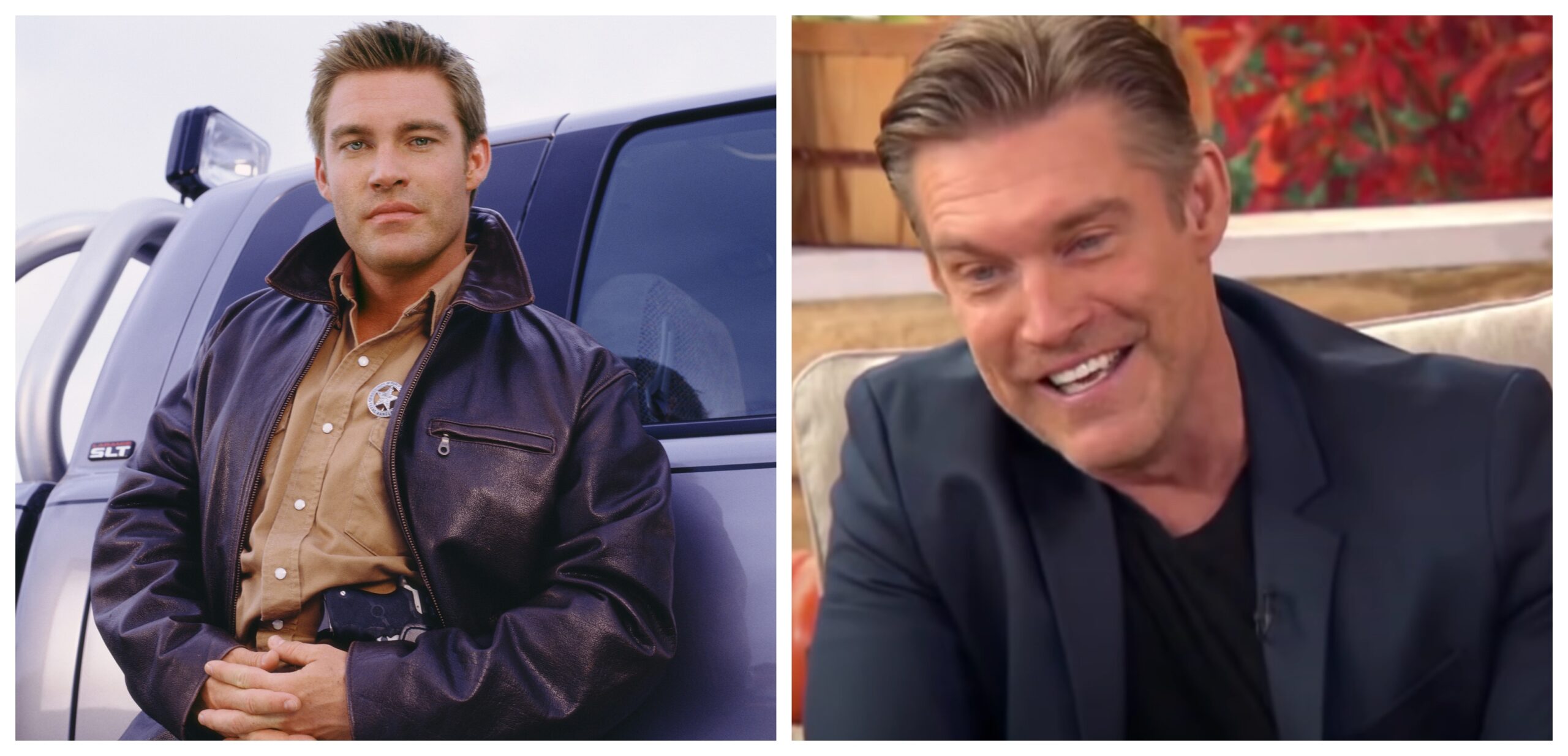 Francis Gage is Sydney Cooke's partner and added a school-boy charm to the show.  Actor Judson Mills' first gig was in 1990 with  six episodes of the soap opera As The World Turns, though many may remember him as the funny Hog Ellis in Major League: Back to the Minors (1998). His role as Gage, though, is undoubtedly his biggest to date, but he's still landing great parts, including one episode on Season 1 of the HBO Drama, Westworld.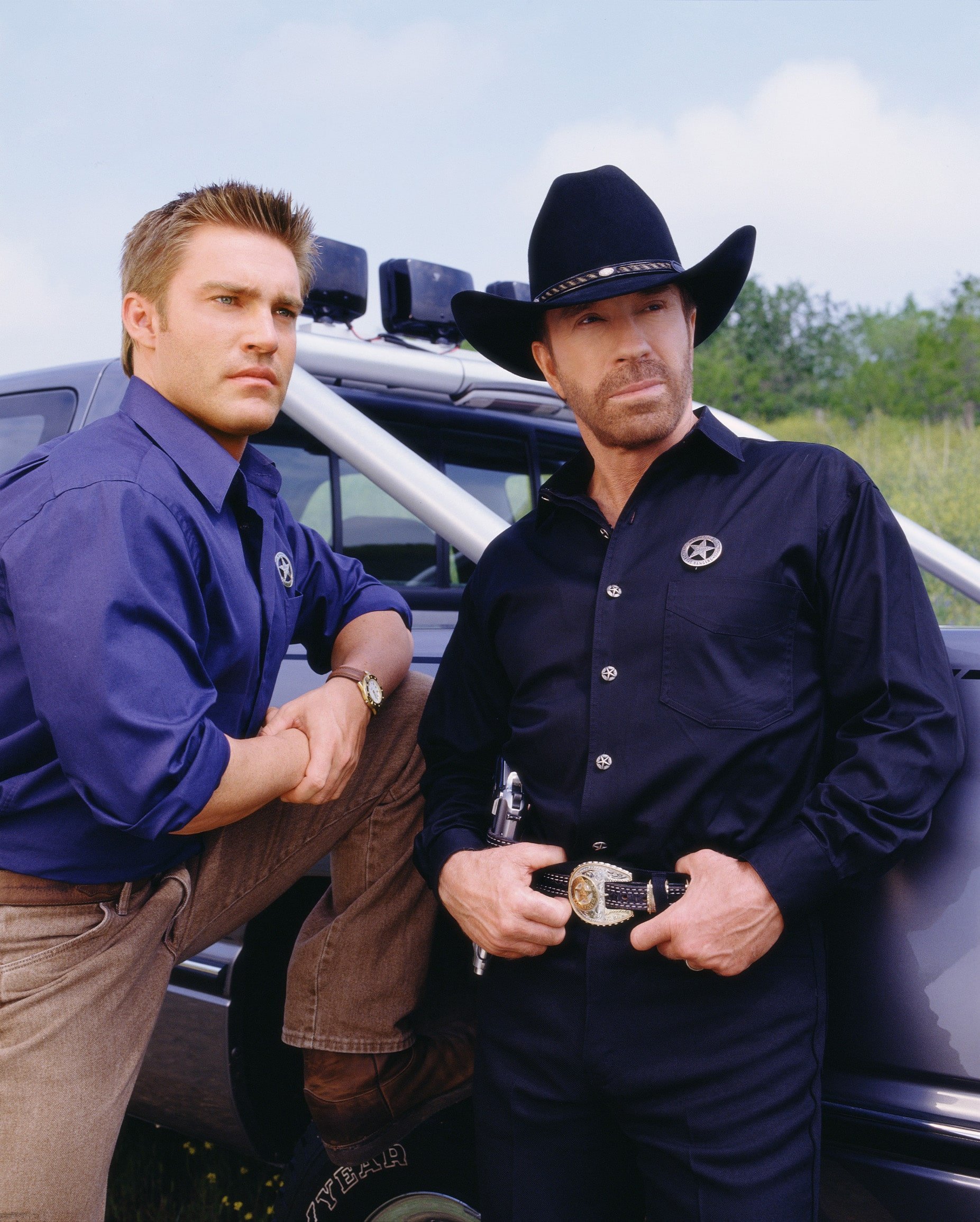 At 53 years old, he spends his off time with his three kids and enjoys hunting, fishing, and Taekwondo! Very fitting for the show he may be best known for. 
What a strong cast! We'll never forget the action-packed episodes of Walker, Texas Ranger. Do you remember one specifically? What about when Walker helps run a karate school for disadvantaged kids and has to keep one from becoming a gangbanger? Tell us your favorite in the comments below, we wanna hear from you. 
FAQs
Is Walker, Texas Ranger and Walker connected?
Developed by Anna Fricke for The CW, Walker is an American action crime drama TV series and a modern retelling of the 1990s western drama show Walker, Texas Ranger.
Did Walker, Texas Ranger marry?
In the series, Sheree J. Wilson portrays Alexandra "Alex" Cahill, an Assistant District Attorney in Tarrant County. Walker eventually enters into a romantic relationship with her for a few seasons before finally marrying her.
Is Walker, Texas Ranger based on a real person?
No, Walker, Texas Ranger is not based on a real person. It is a fictional action-crime drama television series that aired from 1993 to 2001.