Artists more often than not take some inspiration from other big talents in the industry. That doesn't mean they have to like all of what they see. In fact, Bob Dylan admittedly loved Neil Young as an artist, but the singer's biggest hit, "Heart of Gold," could inspire a lot of negativity from Dylan.
As it turns out, both artists strayed a little too close into each other's lanes, and not always for the better, based on Dylan's reactions. Both boasted powerful folk songs and counterculture themes. It got to the point where fans made comparisons that left Dylan more than a little indignant.
Green with envy having a "Heart of Gold"
View this post on Instagram
Canadian singer-songwriter Neil Young released "Heart of Gold" with the 1972 album Harvest. It went on to top multiple charts at home and abroad and holds spot number 297 in Rolling Stone's list of the top 500 greatest songs of all time. James Taylor and Linda Rondstadt provide backup vocals for this acoustic folk anthem that won the hearts of countless listeners. Except for Bob Dylan.
RELATED: Bob Dylan Has Sold His Entire Catalog Of Songs
"The only time it bothered me that someone sounded like me was when I was living in Phoenix, Arizona, in about '72 and the big song at the time was 'Heart of Gold,'" Bob Dylan revealed of the Neil Young hit. "I used to hate it when it came on the radio. I always liked Neil Young, but it bothered me every time I listened to 'Heart of Gold.' …I'd say, 'Sh*t, that's me. If it sounds like me, it should as well be me.'"
In this regard, Bob Dylan and Neil Young could see eye-to-eye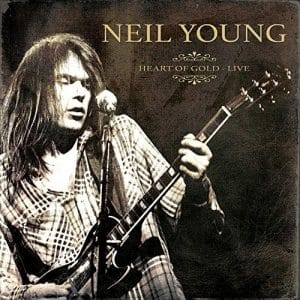 "There I was, stuck on the desert someplace, having to cool out for a while," Dylan further recalled, explaining his dislike for "Heart of Gold." "I needed to lay back for a while, forget about things, myself included, and I'd get so far away and turn on the radio and there I am, but it's not me. It seemed to me somebody else had taken my thing and had run away with it, you know, and I never got over it."
He's not the only one who dislikes the song; Neil Young himself voiced displeasure with it as well. To him, it was excessively "middle of the road" compared to the counterculture approach he preferred. Young felt his work was at its strongest when he carved his own path and, in his view, "Heart of Gold" just didn't do that as much as he'd like.