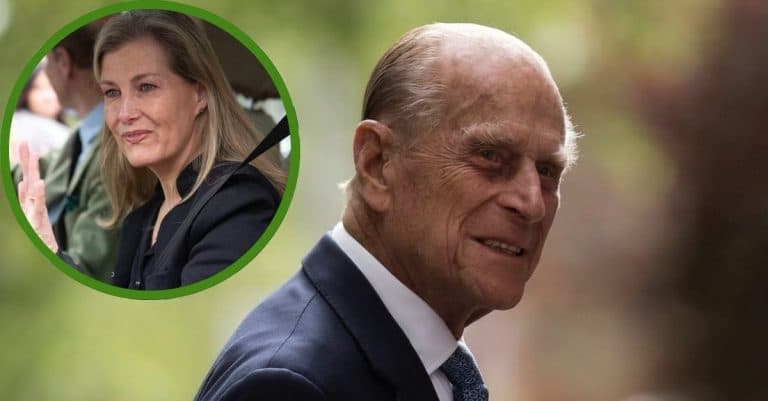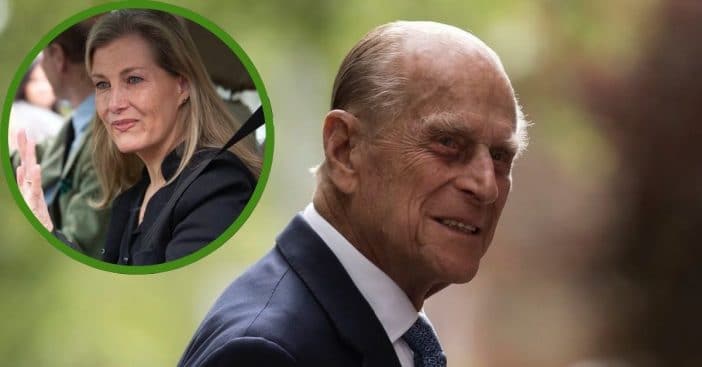 Prince Philip, Duke of Duke of Edinburgh passed away on April 9 following a string of health battles that left him hospitalized. He even had to undergo surgery for a preexisting condition so that he might make it through that latest bout. Despite these struggles, Sophie, Countess of Wessex, shared that the duke was able to spend his final moments with peace and comfort.
The prince died at the age of 99, roughly two months short of his 100th birthday. Although royal family members had hopes for Prince Philip's health, they admitted to surprised grief when he did pass. However, they could feel grateful he passed in what Fox reports was a dignified way.
Sophie, the Countess of Wessex, shares inside information on the prince's final moments
Sophie, Countess of Wessex, pictured today at Windsor Castle with tears in her eyes. Dear Sophie. ❤️ pic.twitter.com/CbAY5i9LaL

— Rowan Marie 🖤🖤🖤 (@Marie33Rowan) April 10, 2021
Countess Sophie of Wessex shed some light into the final moments and passing of Prince Philip. The countess, 56, answered questions outside the Royal Chapel of All Saints, located in Windsor, on Sunday. She had attended a service to mourn the prince's passing, joined by other members of the royal family.
RELATED: Prince Philip Once Said He "Can't Imagine Anything Worse" Than Turning 100
According to her Prince Philip enjoyed "peace" and a "gentle" period before his passing. "It was right for him and, you know, it was so gentle," she shared. "It was like someone took him by the hand, and then he went. Very, very peaceful and that's all you want for somebody, isn't it?"
How the family plans to move forward
"My grandfather was an extraordinary man and part of an extraordinary generation."

A message from The Duke of Cambridge following the death of The Duke of Edinburgh: https://t.co/lVCSPrG7uG pic.twitter.com/atiB8djxPO

— The Duke and Duchess of Cambridge (@KensingtonRoyal) April 12, 2021
With Prince Philip gone, that left an extensive and complexly webbed family to deal with the aftermath. The Countess of Wessex went on, "So I think it is so much easier for the person that goes than the people who are left behind. We are all sitting here looking at each other going 'this is awful.' But equally, look at all the tributes. It's just amazing."
Family members then took time to honor Prince Philip's life, impact on their upbringing, their time as adults, and his legacy. "My grandfather's century of life was defined by service – to his country and Commonwealth, to his wife and Queen, and to our family," stated Prince William. He plans on honoring his grandfather's dedication to service, adding, "I will miss my Grandpa, but I know he would want us to get on with the job."