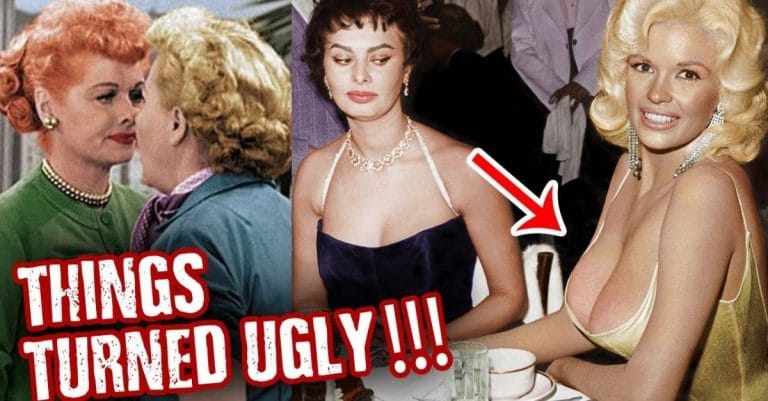 As long as you're not involved in them, petty arguments can be entertaining. Whether it's two co-workers bickering about communal fridge leftovers or reality television stars drunkenly brawling over perceived insults, watching other people feud is a guilty pleasure that we've all participated in. Much like everything it does, Hollywood takes personal feuds to the next level.
No matter if it's sisters trying to outshine each other or friends sleeping with each other's husbands, tinsel town is home to some of the best squabbles around. Let's delve into some of the nastiest, meanest, pettiest feuds in Hollywood history. 
RELATED: A Closer Look At Olivia De Havilland's Ugly Feud With Sister Joan Fontaine
1. Bette Davis vs Joan Crawford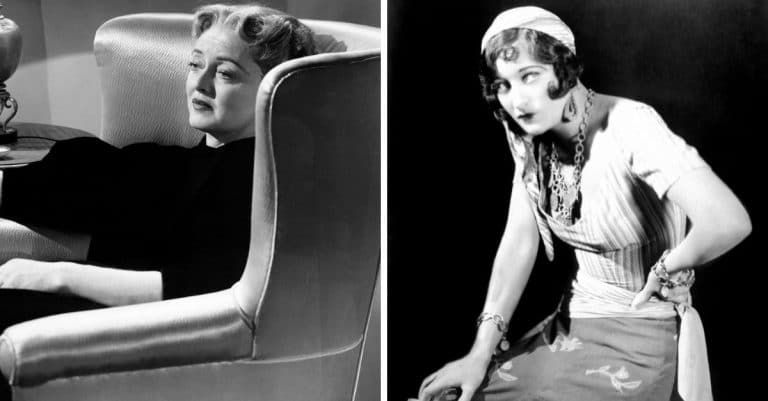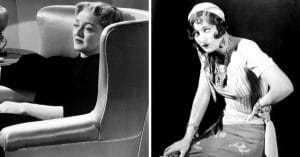 To answer the classic 1980s query "where's the beef?"— right here, sandwiched between these two golden age Hollywood stars. The feud started way back in 1933 when the announcement of Davis' breakout Hollywood movie was relegated to the back pages after Crawford publicized her divorce the same day. The movie, Ex-Lady, failed and Davis forever blamed her fellow actress. And if you think that's petty, just wait. In 1935 Crawford married the man that Davis secretly loved, and a year later mocked Davis' plain navy blue Oscars dress to her face by sneering, "Dear Bette, what a lovely frock!"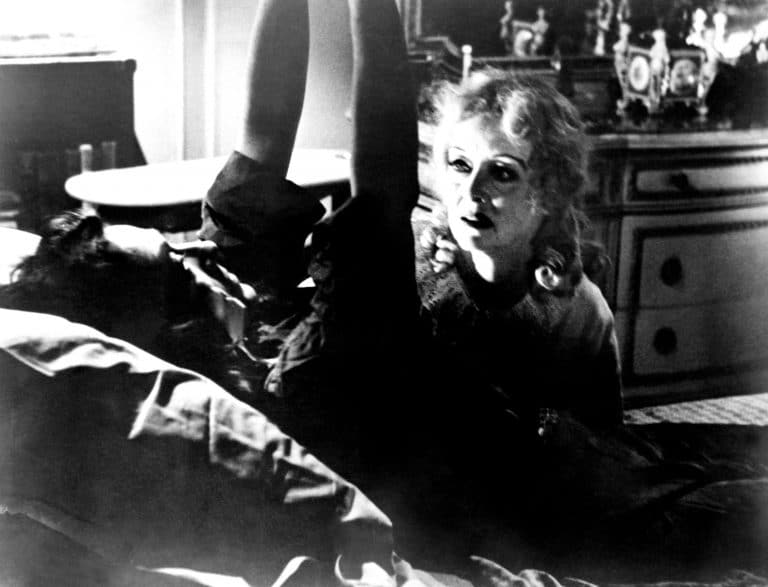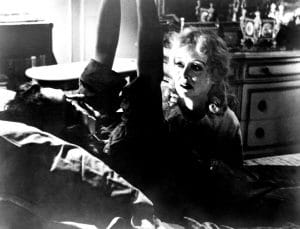 The two women continued to hate each other, and Davis struck back in 1952 when she starred in The Star, a story about a washed-up Hollywood actress desperately clinging to fame that was a thinly veiled depiction of Crawford. The two then strangely agreed to both appear in What Ever Happened to Baby Jane? in 1962, a traumatizing experience that led to outbursts of physical violence from both parties. Death couldn't even put a damper on this feud – when told of Crawford's death in 1977 Davis replied, "You should never say bad things about the dead. Joan Crawford is dead. Good." 
2. Dean Martin vs Jerry Lewis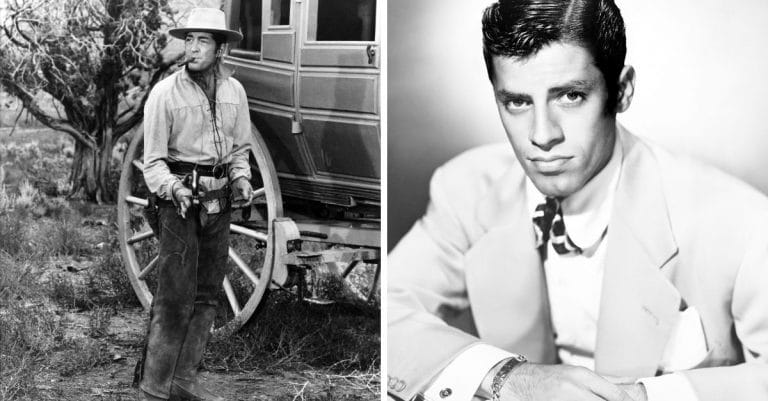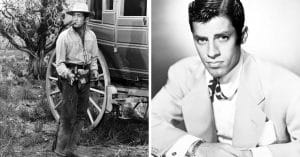 Dean Martin and Jerry Lewis were a show biz dream team. One was a sultry crooner with the voice of melted butter, while the other was a zany comedic genius who could make anyone laugh. The two teamed up in 1945, and their career soon exploded. By 1951 they were the highest-paid act in show business, but all was not well in paradise. Martin was becoming increasingly frustrated that Lewis was seen as the brains behind the duo, while he was relegated to boring romantic leads in their movies. This tension came to a head after a Look magazine story about the two cropped Martin off the cover entirely. 
In a fight, Martin told Lewis that he was "nothing but a f'ing dollar sign to me," the duo broke up, and they didn't speak for an astounding 20 years. Fortunately, this story has a happy ending. In 1976 Frank Sinatra organized a surprise appearance by Martin on Lewis' annual Labor Day telethon. The two embraced, began to banter, and their old chemistry immediately returned. After their reunion, Lewis and Martin talked every day, and Lewis later stated about their 20 year period of silence that, "the stupidity of that, I cannot expound on." 
3. Olivia de Havilland vs Joan Fontaine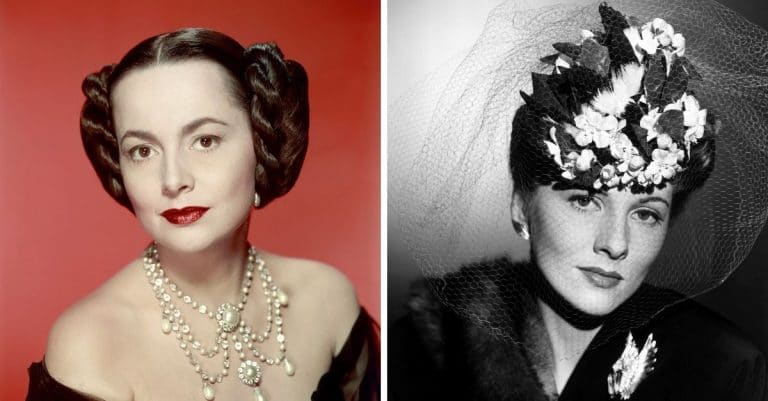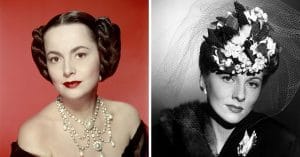 If blood is thicker than water then Olivia de Havilland and Joan Fontaine must have been on some crazy blood thinners, because this sibling rivalry was intense. The pair rose to fame at the end of the '30s, with Olivia starring in Gone With the Wind and Joan having her own breakout success in Rebecca. You would think the sisters would be happy for each other, but they were anything but. Joan claimed she was turned down for the role in Gone With The Wind because she was too stylish, at which point she suggested her sister as a replacement.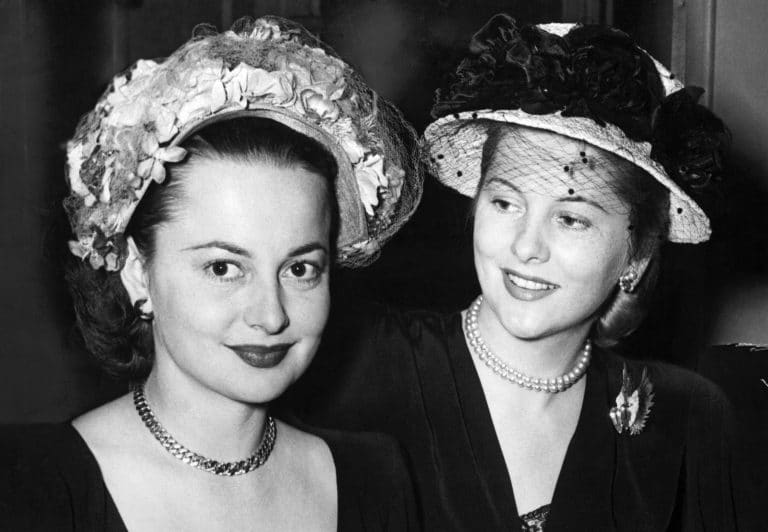 Then in 1942, both women were nominated for the best actress Oscar. Olivia was favored, but Joan pulled the upset, and Olivia refused to congratulate her younger sister – a scene that played out in reverse five years later when Olivia won her first statue. And there was no late life reconciliation for the two, either. In 1978 Joan said about her sister, "I got married first, got an Academy Award first, had a child first. If I die first she'll be furious." 
4. Gwyneth Paltrow vs Martha Stewart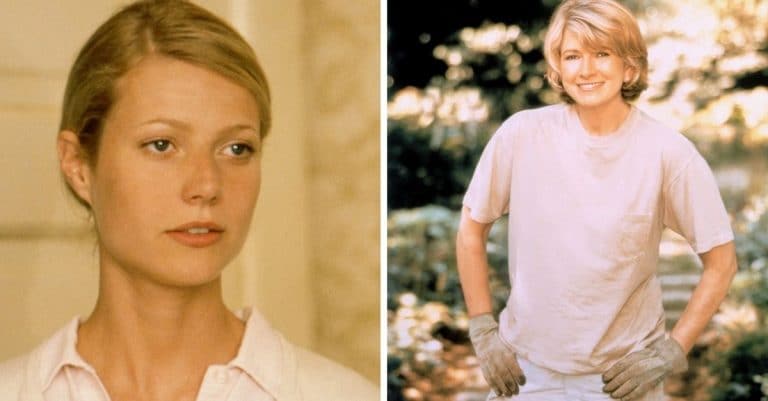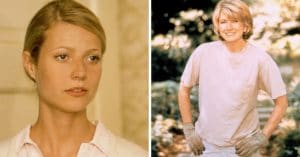 In 2014 Paltrow was several years into running her extremely popular lifestyle business Goop when Stewart told reporters exactly what she thought of the endeavor. "She's a movie star. If she were confident in her acting she wouldn't be trying to be Martha Stewart." Shots fired. And Stewart didn't stop there. After Paltrow announced her "conscious uncoupling" from husband Chris Martin, Stewart published a pie recipe entitled "Conscious Coupling" in her magazine. Which is awesomely petty. Paltrow wasn't one to take this lying down, however, and soon posted her own recipe for "jailbird cake," a thinly veiled reference to Stewart's time behind bars. 
If only every rivalry played out in the realm of baked goods, this world would be way more delicious. And the two still haven't squashed the beef. After Paltrow's candle called, "This Candle Smells Like My Vagina," sold out immediately in 2020, Stewart stated that, "I don't think that's America. I think it's a lot of guys who are horny." 
5. Frank Sinatra vs Shelley Winters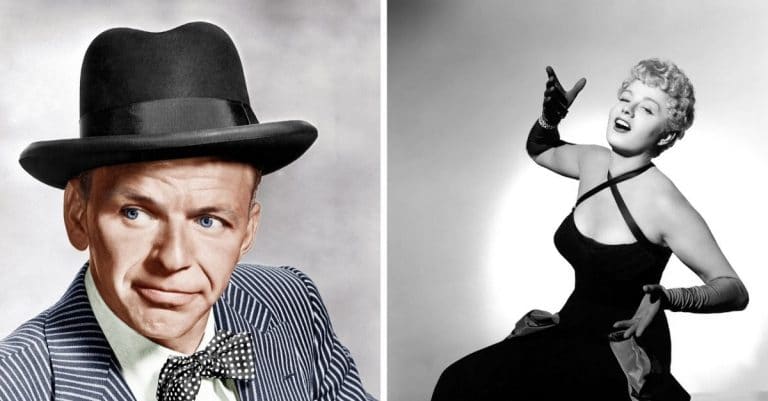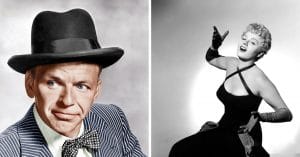 In the early 50s, Shelley Winters was used to getting any man she wanted. Her conquests were both many and legendary. In addition to bedding Errol Flynn and Marlon Brando, Winters claims to have made love with Sean Connery on a train the whole way from Liverpool to London. But her charms were wasted on her co-star in the 1952 film Meet Danny Wilson.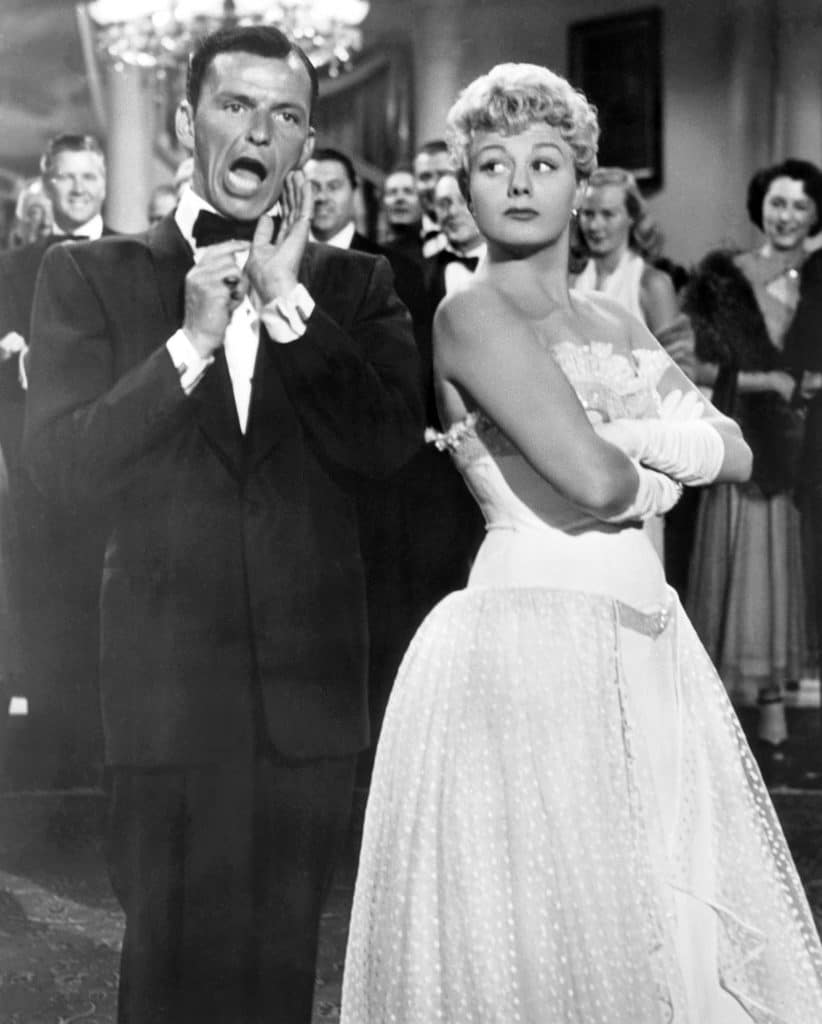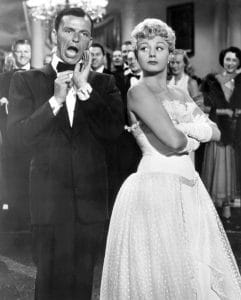 Ol' blue eyes himself, Frank Sinatra, and Winters took an immediate dislike to each other. After a tension-filled day on set Sinatra reportedly called Winters, "that bow-legged b—- of a Brooklyn blonde," after which she "screamed like a fishwife" and punched him in the face. Not sure exactly what a fishwife's scream sounds like, but I'd imagine it's terrifying. In a later interview Winters referred to Sinatra as "a skinny, no talent, stupid, Hoboken bastard." Their film was a flop, and unsurprisingly the two never worked together again. 
6. Elizabeth Taylor vs Debbie Reynolds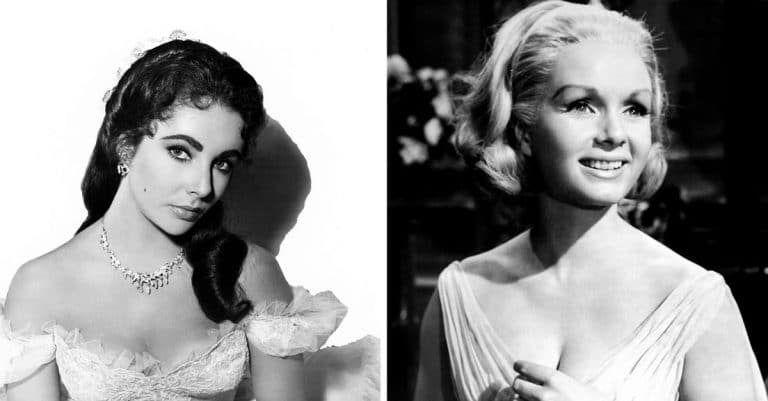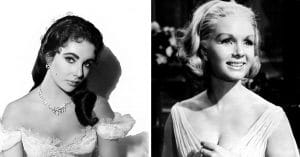 Hollywood royals Elizabeth Taylor and Debbie Reynolds met when they were teenagers coming up in the film industry and soon became fast friends. Reynolds was even matron of honor at Taylor's third wedding, to producer Mike Todd. So it was only natural that when Todd died in a plane crash only a year later that Taylor's close friend and Reynolds' husband Eric Fisher rushed to comfort the grief-stricken star. Comfort her, that is, "with his penis" as Reynolds' daughter Carrie Fisher so eloquently wrote. Eric Fisher soon abandoned Reynolds and their two young children to marry Taylor, an event that for some reason ended the two actresses' friendship.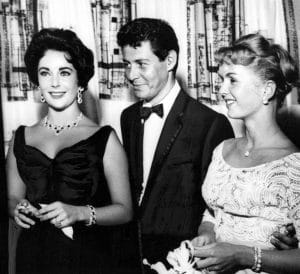 All was not lost, however, and 7 years later when Reynolds and Taylor discovered that they were on the same cruise together, the two decided to have dinner and mend some fences – a reconciliation probably helped by the fact that Taylor had dumped Fisher for Richard Burton. They even starred together in the 2001 movie These Old Broads, although if I were you I'd definitely skip it. 
7. Vivian Vance vs William Frawley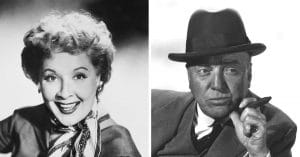 Famous as the best friends of America's sweethearts Lucy and Ricky Ricardo, it's a testament to the acting chops of Vance and Frawley that everyone who tuned into I Love Lucy saw them as a loving couple. Because the two hated each other from the moment they met. Vance was outraged that someone 22 years older than her had been cast as her husband, stating quote, "No one will ever believe I'm married to that old coot." When Frawley got wind of her comments he was incensed and began to openly refer to her as "that b—-" on set.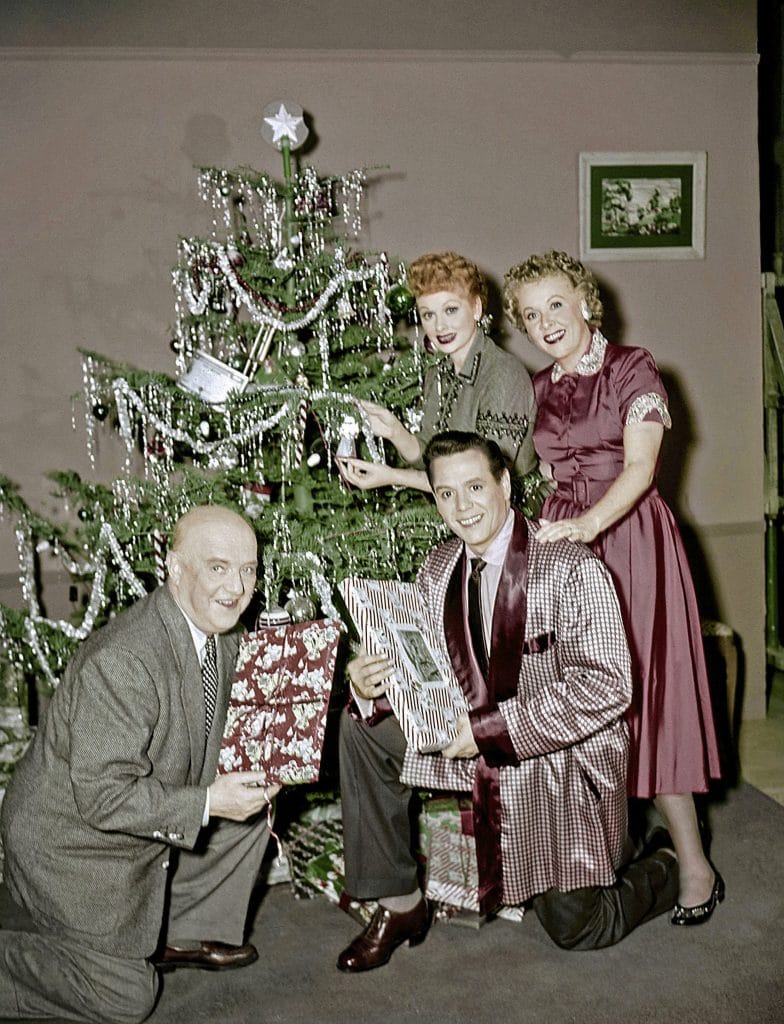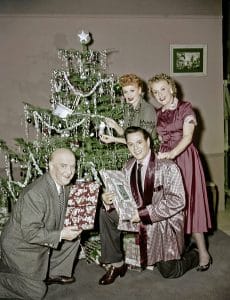 The two were forced to share the small screen for nine years, which was more than enough time for Vance. Despite its almost guaranteed success, she nixed the idea of a Lucy spinoff about the duo during pre-production, refusing to ever work with Frawley again. The two never buried the hatchet – upon hearing of Frawley's death in 1966 Vance reportedly exclaimed, "Champagne for everyone!"
Well, there you have 'em, some of the juiciest feuds in Hollywood history. Do you remember any of these happening? Which famous fight did we leave off? Let us know in the comments below, we can always make a Round 2!