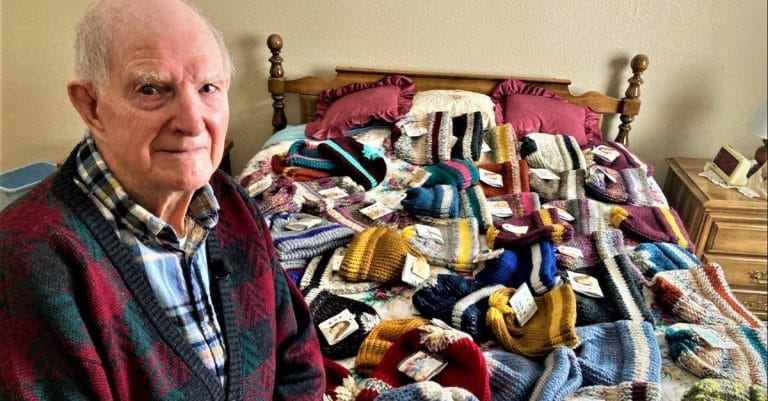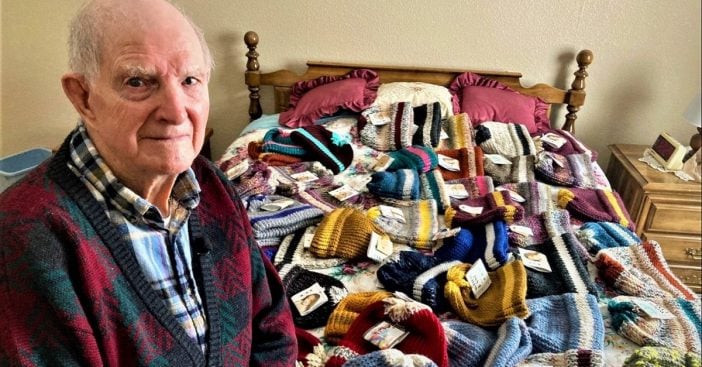 Lockdown during the COVID-19 pandemic left some people with little they could do outside their homes. Many essential workers still had to brave the necessities of their job while others had to wait things out from home. In that time, many people took up new hobbies or skillsets. One World War II veteran used his time to do just that by knitting hundreds of wool hats, which he donated to the Salvation Army.
For 96-year-old Tom Cornish, this activity was actually part of a bigger routine. It's something of a tradition that the pandemic simply let him continue with renewed vigor and purpose – a purpose he's honored for 24 years now.
Tom Cornish wants others to get something out of whatever he does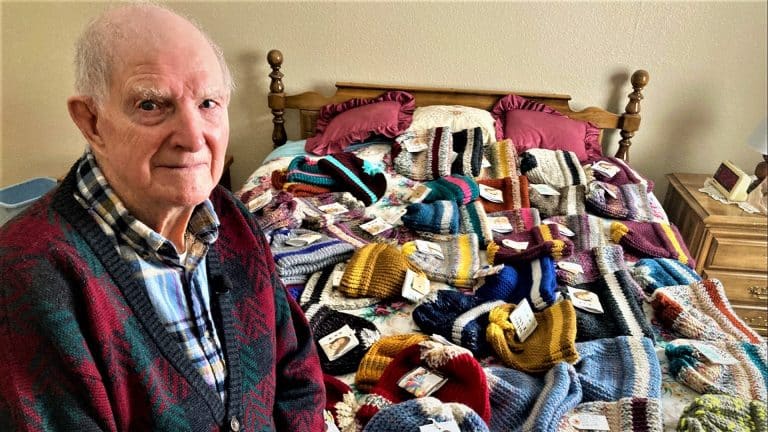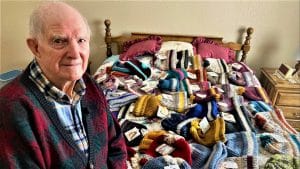 Minneapolis, Minnesota resident Tom Cornish lives by a set of particular principles. "If I sit and look out the window, I would get something out of it but no one else would," he stated. "When I make hats or once in a while scarfs, someone is going to get a big benefit out of that." That's his explanation and content writeoff for why he spends hours upon hours each day knitting these wool hats. Indeed, each creation takes approximately four hours.
RELATED: Boy Scout Takes Up Pledge To Clean A Thousand Veterans' Graves
He admits it's grueling work but, citing his philosophy on giving, adds, "I've got nothing else better to do." Indeed, he's made his beliefs well-known among his family. Cornish's daughter-in-law Marilyn Cornish knows he "believes that there is no retirement in your service. You can serve all your life. There is no reason you should stop giving and serving." World War II ended 76 years ago this spring, but Cornish knows there are many ways of serving, including the humanitarian way.
Knitting wool hats and creating happiness for those in need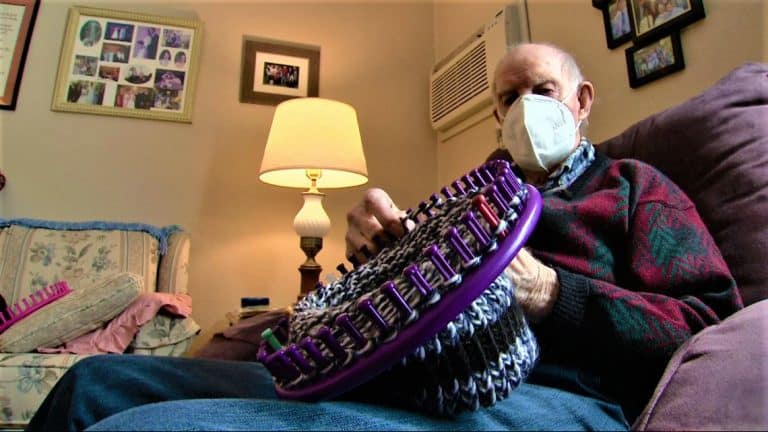 Cornish actually first began this practice of knitting wool hats – and sometimes scarves – for those in need 24 years ago. Over those years, Cornish routinely made hats to give to Minneapolis's homeless, those on the streets. The last six years, though, saw him donating his wool hat creations to the Salvation Army.
The pandemic made the organization have a very particular, renewed need for volunteers. Because of safety and medical needs, though, those had been difficult to come by, so any help was treasured. Fortunately, they had Tom Cornish eager to assist. In the last year, he's made a grand total of 350 wool hats – and counting – all donated to the Salvation Army.
Of Cornish, Lt. Colonel Dan Jennings, commander of The Salvation Army Northern Division, declared, "Tom is an inspiration to us. Here is a man who just wants to help people, and he is doing it the best way he knows how." As for Cornish, he's going to keep doing just that, and vows, "I'm going to do this until I take my last breath."