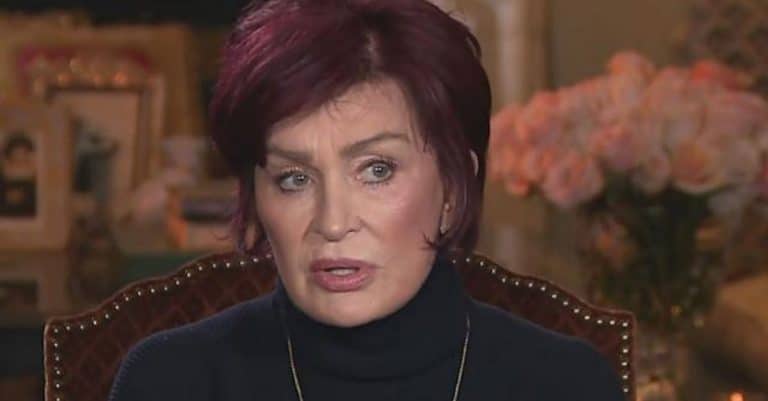 Sharon Osbourne, host of The Talk, recently came under intense scrutiny. Investigations launched after accusations surfaced alleging she'd used racist and homophobic language against colleagues multiple times. She also apologized after defending Piers Morgan, who in turn defended the British Royal Family after Meghan and Harry's tell-all interview with Oprah. Now, she claims it was actually "the biggest setup ever."
Osbourne means "setup" in a relatively organized manner, too. She claims she'd been told they'd re-address the Piers Morgan situation with little warning before the episode began. She additionally stated that while her colleagues had questions and notes provided beforehand, Osbourne herself did not.
Sharon Osbourne alleges a setup on 'The Talk' when discussing Piers Morgan

Following Meghan and Harry's explosive interview with Oprah, Piers Morgan made divisive comments defending the royal family and ultimately left his show. Sharon Osbourne addressed the event and defended Morgan. However, a later episode of The Talk led to some difficult questions Osbourne claims she had no preparation for. This is in spite of the fact that she and her co-hosts had essentially vowed to avoid putting each other in such situations a year prior.
RELATED: Fans Share Resurfaced Clip Of Meghan Markle In 1993 (doyouremember.com)
On that particular Wednesday, Osbourne arrived late to the impending episode of The Talk. She bumped into one of the showrunners, who took that moment to ask, "Hey, do you want to clear up the Piers thing again?" Osbourne states she replied, "If you want me to, I will." The showrunner elaborated, "Maybe one of [the co-hosts] doesn't agree," and that was the angle Osbourne had eight minutes before the show started. Based on how events then transpired, Osbourne feels Underwood and Welteroth had questions and discussion points written on their index cards that were completely absent from her own.
Ultimately, Osbourne feels she was confronted with a difficult line of questioning she hadn't had time to prepare for.
Addressing additional accusations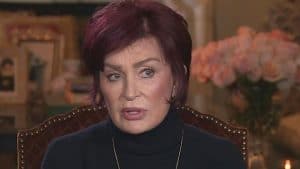 "I've been set up," Osbourne stated, after recounting how her co-hosts wouldn't talk to her during that episode's break or explain what was happening. With ET's Kevin Frazier, she recounted, "And I went like, how DARE you all do this to me! I'm your sacrificial lamb. She says she doesn't direct her anger at Welteroth or Underwood, the latter to whom she'd apologized in the past. Instead, she feels betrayed by CBS, where she's worked for 11 years. "I think that CBS was so horrified with Piers for the things he was saying. Because remember, Harry and Meghan– it's a CBS interview," she noted. "I had sided with Piers, so, it's the cancel culture isn't it? 'Throw her under the bus.'"
The fallout from what Osbourne calls a "setup" also unearthed other accusations of mistreatment in the form of racist and homophobic comments. Accusations come from multiple sources, including Leah Remini. Additionally, Holly Robinson Peete claims she was fired from the show for being "too ghetto." Osbourne outright denies those accusations, stating, "People who are let go along the way get pissed off. "I'm the big girl with the big mouth, so they fire at me. But I'm not a fool. Don't accuse me of something that's a lie."