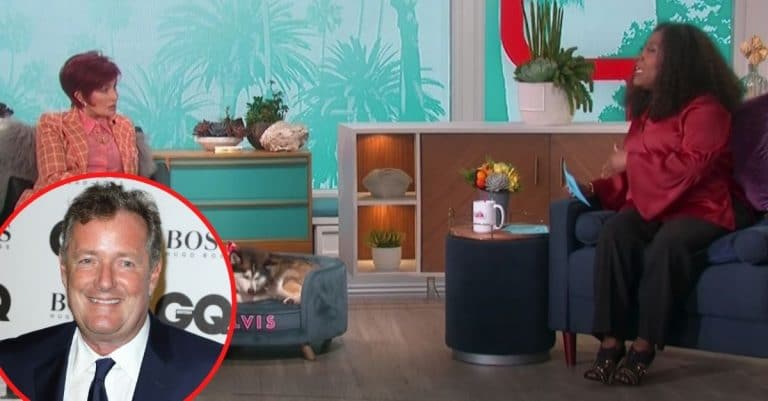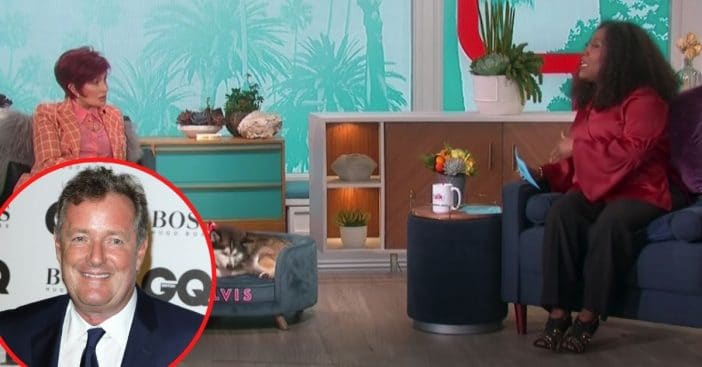 Piers Morgan made some comments following Meghan Markle's claims in her new tell-all interview with Oprah that led to him leaving Good Morning Britain. As a result, a lot of people have been discussing this, including friend Sharon Osbourne. She actually got into a bit of an argument with co-host Sheryl Underwood about the situation.
The 55-year-old claims she's being accused of being racist for defending Morgan after what he said about Meghan. "Did I like everything he said? Did I agree with what he said? No," Sharon says. "Because it's his opinion. It's not my opinion…I support him for his freedom of speech, and he's my friend."
Sharon Osbourne openly defends Piers Morgan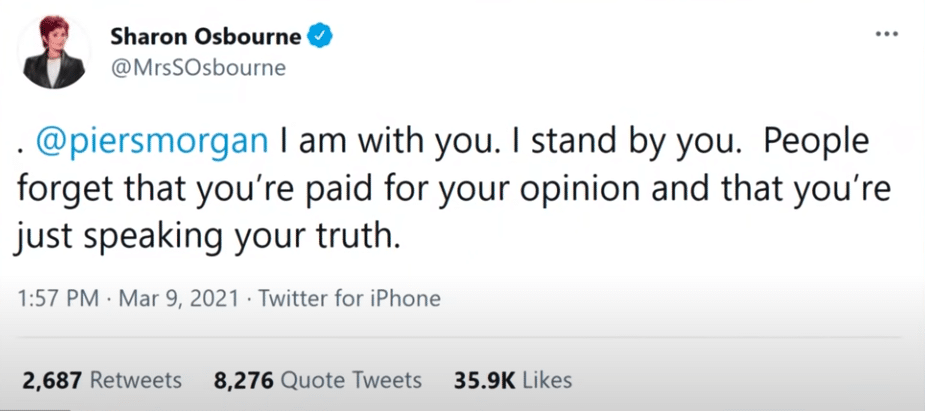 She continues, "I'm not racist…I don't care what color or what religion anyone is. Are you a nice person? That's what I judge you on."
RELATED: Piers Morgan Has Left 'Good Morning Britain' After Criticizing Meghan Markle
Underwood fires back, "What would you say to people who may feel that while you're standing by your friend, it appears you gave validation or safe haven to something that he has uttered that is racist, even if you don't agree?" That's when Sharon actually teared up, saying it wasn't fair that she was being accused of racism for defending him.
Osbourne gets teary-eyed, feeling she's now being accused of being racist for defending Morgan
"I very much feel like I'm about to be put in the electric chair because I have a friend, who many people think is a racist, so that makes me a racist?" she continues. "What does it gotta do with me?"
Sharon also demanded that Underwood explain when Morgan has said something racist. "I will ask you again Sheryl, I've been asking you during the break and I'm asking you again, and don't try and cry cause if anyone should be crying it should be me," Sharon adds. That's when Underwood responds that "it is not the exact words of racism, it's the implication and the reaction to it."
Giving full context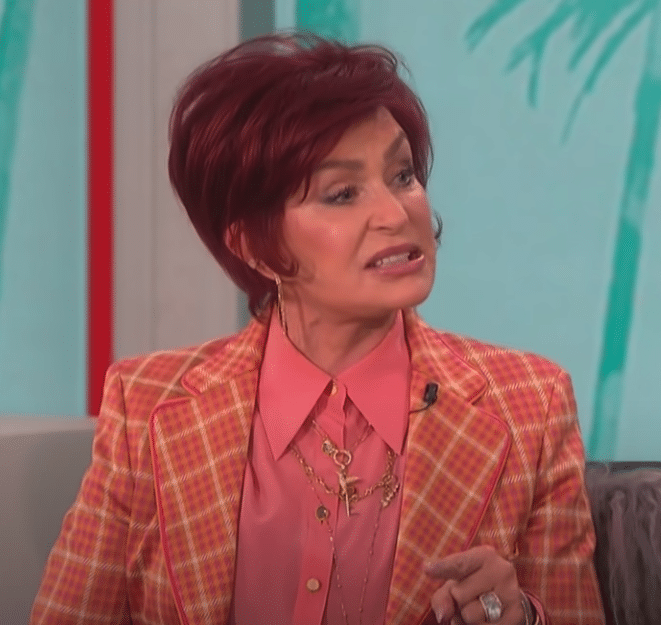 Underwood continues, "To not want to address that because she is a Black woman, and to try to dismiss it or to make it seem less than what it is that's what makes it racist… But right now, I'm talking to a woman I believe is my friend and I don't want anybody here to watch this and think we are attacking you for being racist."
To give context to the situation, Morgan questioned Meghan Markle's authenticity
when it came to claims about her mental health
. "I don't believe a word she says, Meghan Markle," he says on
Good Morning Britain
. "I wouldn't believe it if she read me a weather report and that fact that she fired up this onslaught against our royal family, I think is contemptible."