In a 1967 episode of The Monkees, the band members make a trip to Mammoth Studios for a casting call. However, the casting call, as it turns out, is a phony move to stage a robbery. As part of their plan, the fake movie agents request headshots from the boys. Because of this, Davy Jones hands over a baby picture of himself in the nude.
While the image stood as a funny moment, fans were quick to recognize the baby from another favorite series.
Beaver's Baby Picture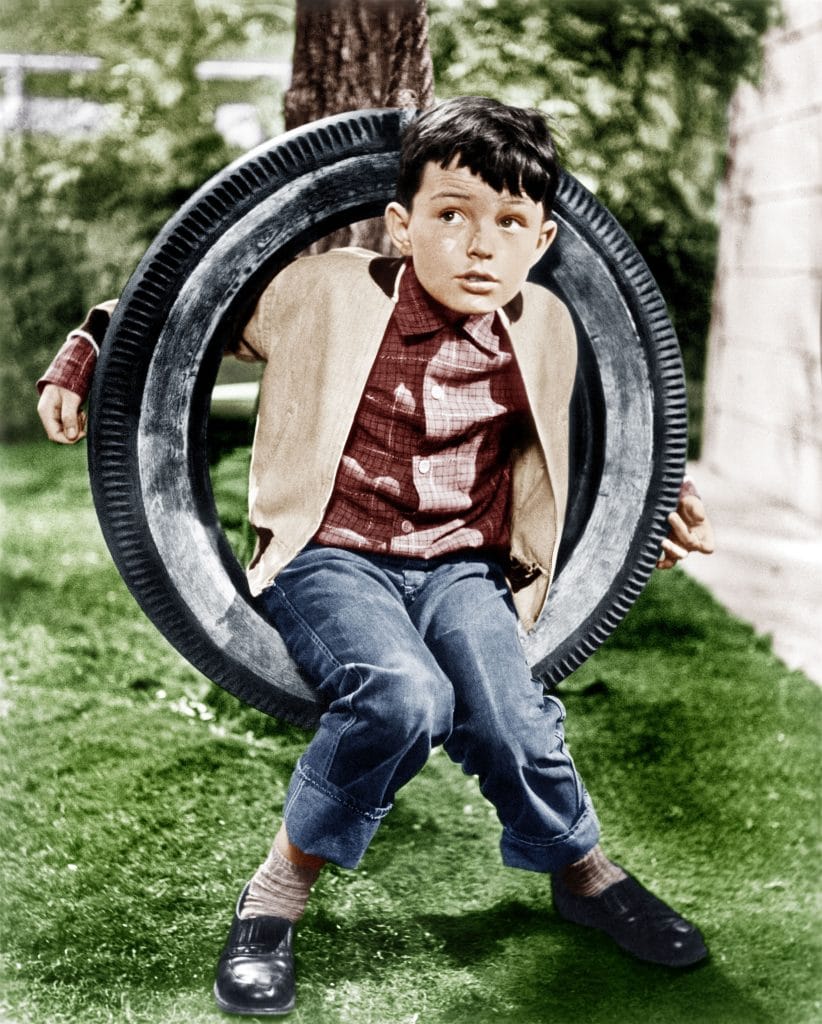 Fans immediately recognized the baby in the picture as none other than Beaver Cleaver. Nearly ten years earlier, Leave It to Beaver aired an episode titled, "Baby Picture." In the episode, Beaver and his classmates are told to bring in a baby picture for a class project. As the students pin their photos to a corkboard, Beaver realizes that his mother submitted a picture of Beaver in the nude.
RELATED: Jerry Mathers Made His TV Debut In An Early '50s Halloween Episode Before He Was 'The Beaver'
In a quick effort to save beaver from embarrassment, Ward steps in and cuts Beaver's head from the baby picture. Flash forward to a decade later, the photo fans knew to be of baby Beaver, ended up as a picture of Davy Jones in The Monkees.
Who actually is the baby in the photo?
Unfortunately, as of now, there is no definitive answer to who the real photographed baby is. Some astute fans speculated that the baby may, in fact, be Jerry Mathers. Their reasoning is backed by Leave It to Beaver's repeated use of real photographs of its cast members.
So, while many think the photo depicts Mathers, the baby's identity has yet to be confirmed.