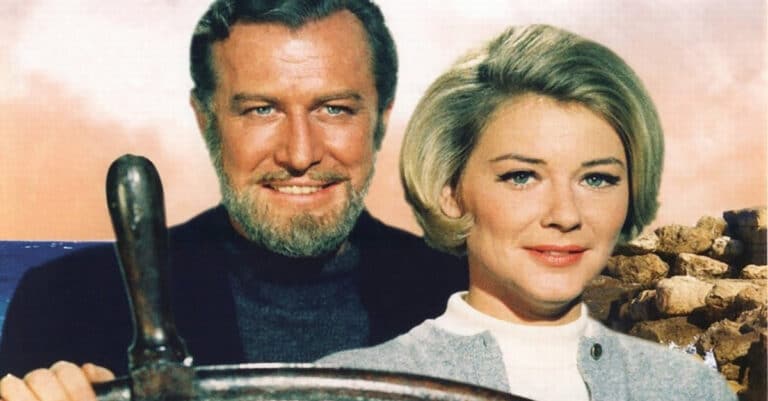 The Sixties were filled with supernatural or fantastical sitcoms, ranging from Bewitched to I Dream of Jeannie, The Munsters, My Favorite Martian, The Addams Family, Mister Ed, and The Flying Nun. But the one show that is seldom mentioned, but should be, is The Ghost and Mrs. Muir.
The show is based on the 1947 film of the same name starring Gene Tierney and Rex Harrison/ Tierney plays widow Lucy Muir, who moves into a secluded cottage with her daughter, only to find that the ghost of the previous owner, Captain Daniel Gregg (Harrison), is hanging around, haunting the place. His efforts to scare them out fail when Lucy stands up to him and they strike up a friendship. Running out of money and accepting his proposal to do so, she begins to write his life story. Considerably more dramatic than the subsequent show, it nonetheless lays the groundwork for what would follow.
The Ghost and Mrs. Muir Comes to Television
Flash forward to 1968, and the premise was rejiggered into a sitcom format. Hope Lange is Carolyn Muir, a widow and writer who decides to rent the Gull Cottage in Maine. She's accompanied by her two children — nine-year-old Candace "Candy" Muir (Kellie Flanagan) and Jonathan (Harlen Carraher) — and housekeeper Martha Grant (Reta Shaw).  The haunting of the cottage, of course, is handled by Captain Daniel Craig (Edward Mulhare, later of Knight Rider). Thrown in for comic relief is Claymore Gregg (Charles Nelson Reilly), great-nephew of Captain Gregg, who is terrified of the captain's ghost, but nonetheless, as landlord of the cottage, is always trying to squeeze more money out of Carolyn.
Notes Wikipedia of the show, "Central to the series is the romantic tension between the captain and Carolyn. While they have significant differences, the captain being a 19th-century chauvinist and Carolyn a 20th-century career woman, their mutual attraction enables them to compromise to overcome their differences."
The Ghost and Mrs. Muir ran on NBC from 1968 to 1969 and then on ABC from 1969 to 1970. The show always struggled in the ratings, though Lange would win a pair of Emmy awards for her portrayal of Mrs. Muir. Take a look back at the show's cast below.
Hope Lange (Carolyn Muir)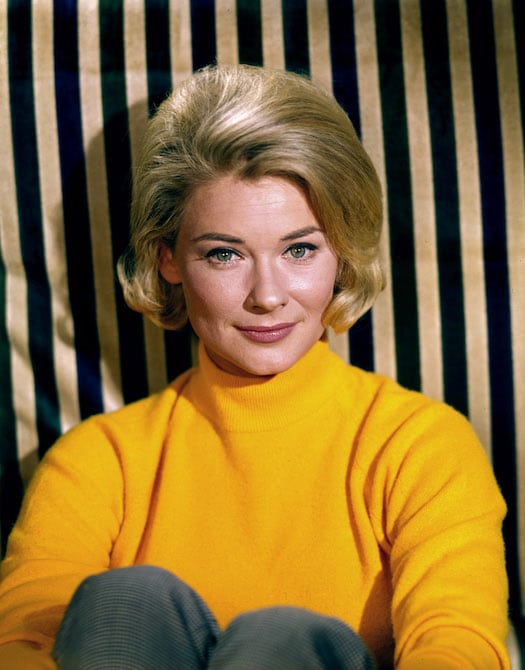 She was born Hope Elise Ross Lange on November 28, 1933, in Redding, Connecticut. As a child, she performed on stage with other children on Broadway in a 1942 production of Life, Laughter and Tears,  followed by The Patriots. While attending high school, she studied dance and worked as a model. She studied dance and theater first at Reed College in Portland, Oregon, and then Barmore Junior College in New York.
She achieved acclaim for her role in Marilyn Monroe's Bus Stop (1956), which also starred Don Murray, who she would marry that same year (they divorced in 1961). She was nominated for a Golden Globe Award and Academy Award for Best Supporting Actress in 1957, both for her role in the movie version of Peyton Place.  She would star in 16 other movies, including 1974's Death Wish, in which her murder at the hands of street punks triggers Charles Bronson's transformation into a gun-toting vigilante. TV movies and miniseries would follow.
In an interview with the Democrat and Chronicle in 1969, Lange admitted that early on she was worried that there wouldn't be enough "substance" in the scripts of The Ghost & Mrs. Muir to keep her interested. "I wasn't to confident," she said, "but when they came up with the first four scripts, I was amazed. If they could do it with four, I felt they could keep it up.
Lange was married three times and had two children. On December 19, 2003, she died as the result of an ischemic colitis infection. She was 70.
Edward Mulhare (Captain Daniel Gregg)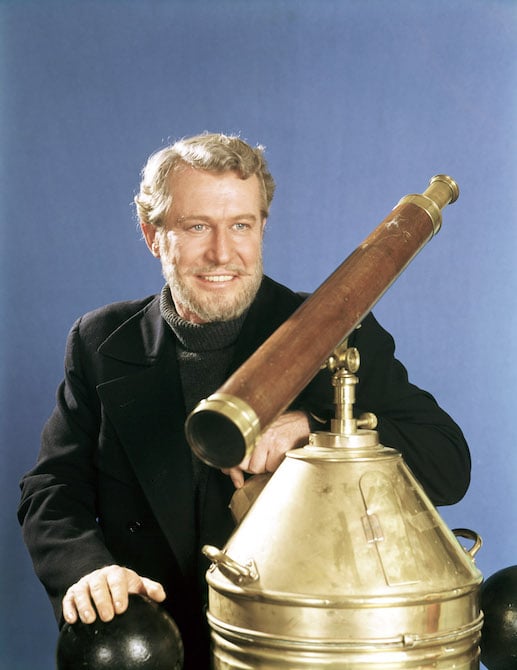 The Irish actor was born April 8, 1923, in Cork, Ireland. He was on the road to training in medicine when he got the inner call to acting. He started performing live in local venues before making the move to London, where he got to work with the likes of Orson Welles and John Gielgud. In 1955 he made his film debut in Hill 24 Doesn't Answer.
In 1957, he took over the role of Professor Higgins in the Broadway production of My Fair Lady, assuming the part vacated by Rex Harrison (who, as noted above, originated Captain Gregg in the movie version of The Ghost and Mrs. Muir). He would star in 1,000 performances over the course of three years, and continued his stage work for quite some time.
Films in the sixties include Von Ryan's Express (1965), Our Man Flint (1966), and Caprice (1967). The Ghost and Mrs. Muir would take him out of the sixties, From there, additional film and TV roles would follow, though he achieved a cult following as Devon Miles on the original Knight Rider. His final roles were on the television series Baywatch Nights and the 1997 film Out to Sea.
Never married, he died at age 74 on May 24, 1997, of lung cancer.
Charles Nelson Reilly (Claymore Gregg)
The comedian was born January 13, 1931, in the Bronx, New York. At age 13 he was emotionally scarred as one of the survivors of the 1944 Hartford circus fire, which claimed 167 lives. As a result, he hardly attended the theater and refused to sit amongst an audience. He became fascinated with opera and tried to become that kind of singer, ultimately realizing that he just didn't have the vocal ability for it. He transitioned over to the stage and worked in various theaters, including many Off-Broadway productions. He made the leap to Broadway with the original 1960 production of Bye Bye Birdie. Other Broadway roles followed, such as How to Succeed in Business Without Really Trying (1961) and Hello, Dolly! (1964), for which he was Tony-nominated.
Stage would always be a part of his life, but he appeared on television frequently in talk and game shows (Match Game was a big one for him), and a variety of sitcoms. He made final appearances on stage in The Gin Game (1997), television in two episodes of The Drew Carey Show (1998 to 1999) and on film in the adaptation of his one-man stage show, The Life of Reilly (2007). He was with partner Patrick Hughes from 1980 until his death in 2007, which took place on May 25 of that year as a result of complications from pneumonia. He was 76.
Reta Shaw (Martha Grant)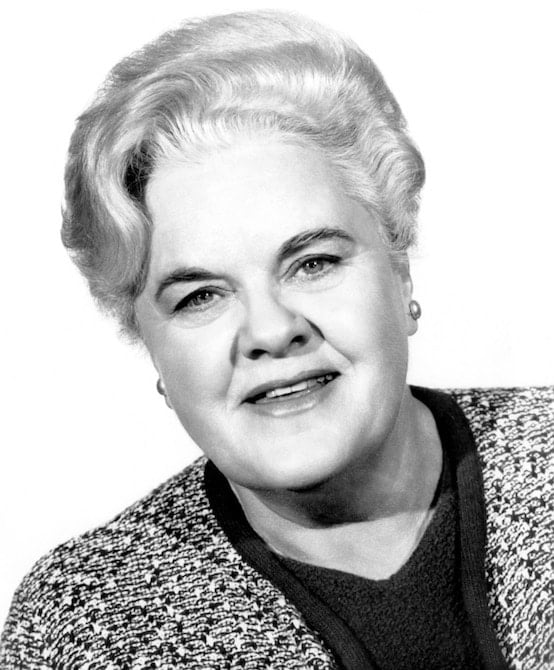 Classic TV fans will recognize Reta from a number of "tough gal" performances in shows like I Dream of Jeannie and The Odd Couple as well as numerous appearances on other series, but there was much more to her. She was born September 13, 1912, in South Paris, Maine, and would make her Broadway debut in 1947's It Takes Two, which would lead her over the next several years to a number of shows, including The Pajama Game, Gentlemen Prefer Blondes, Picnic, and Annie Get Your Gun.
Reta certainly wasn't limited to the stage, shifting over to the big screen for movies like Mary Poppins, Pollyanna, The Ghost and Mr. Chicken, Bachelor in Paradise, and Escape to Witch Mountain.
Married once and the mother of daughter Kathryn Anne Forester, she died in 1982 at age 69 as a result of emphysema.
Kellie Flanagan (Candace "Candy" Muir) and Harlen Carraher (Jonathan Muir)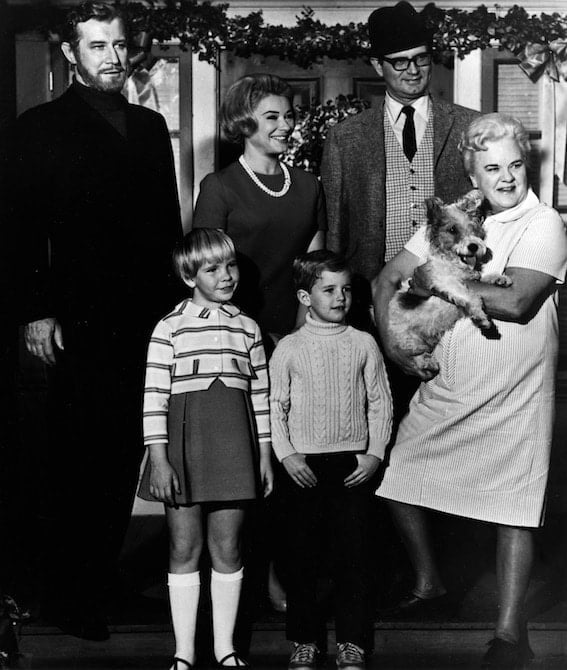 Neither of the on-screen Muir children had long careers, with Kellie being credited as producer on The Wild West mini-series (1993) and the Civil War Journal TV series (1994). For his part, Harlen made guest appearances on Bracken's World, Emergency! and The Brady Bunch.