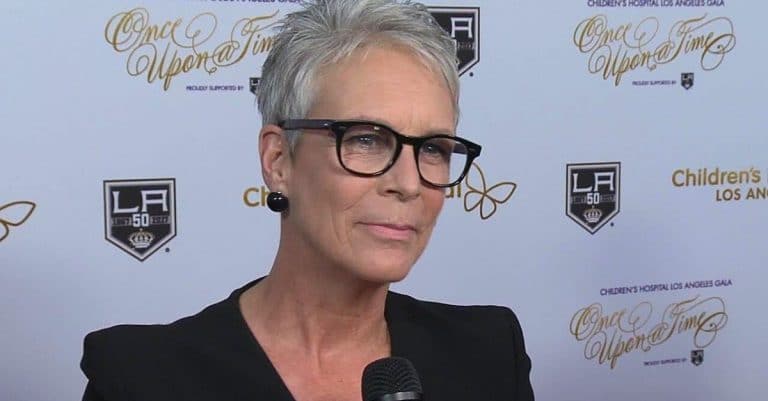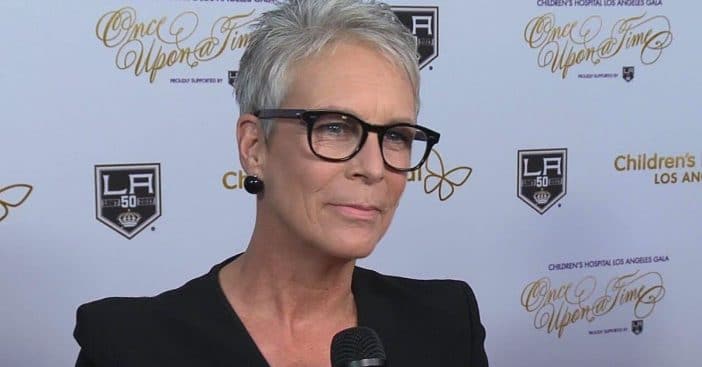 Jamie Lee Curtis first celebrated sobriety 22 years ago; the battle against addiction wages on for many others, though. Recently, Curtis shared posts and encouraging statements for all those currently in the battle she'd waged decades ago.
She both shared a post on Instagram and spoke on TODAY with Hoda & Jenna. In both instances, she put herself on the same level as those struggling with addiction of all types. Additionally, she reminded those suffering from addiction that a whole community stands by them, that struggling doesn't make victory futile. Learn more about her words of encouragement and support here.
Jamie Lee Curtis shares her story
View this post on Instagram
Back in early February, Jamie Lee Curtis recounted her own struggles with addiction in an Instagram post. She began, "A LONG time ago… In a galaxy far, far away… I was a young STAR at WAR with herself. I didn't know it then. I chased everything." In fact, "I kept it hidden. I was a sick as my secrets." She went on to outline her path to recovery, writing, "With God's grace and the support of MANY people who could relate to all the 'feelings' and a couple of sober angels…I've been able to stay sober, one day at a time, for 22 years."

RELATED: Jamie Lee Curtis Posts Photo And Emotional Message To Celebrate 22 Years Of Sobriety
Today, she can look back with pride, and a degree of comfort, at how far she's come. Curtis admitted, "I was a high bottom, pun kind of intended, so the rare photo of me proudly drinking in a photo op is very useful to help me remember." Finally, she addressed those in a similar place with: " To all those struggling and those who are on the path…MY HAND IN YOURS." Those words harken to the company Curtis supports that provides objects of comfort in times of crisis and uses proceeds from purchases to donate to children's causes.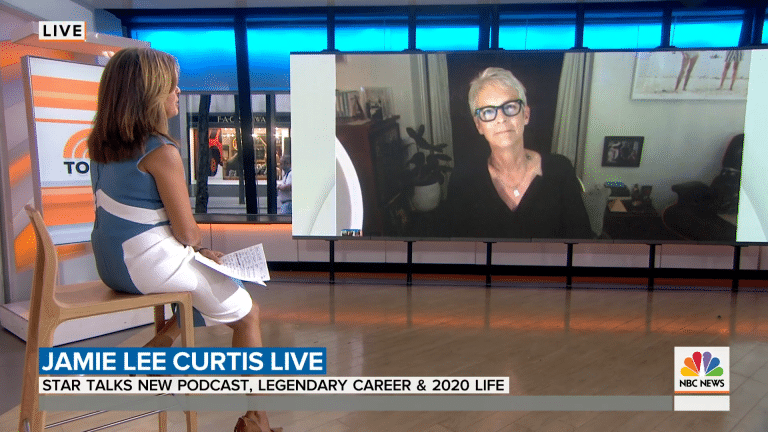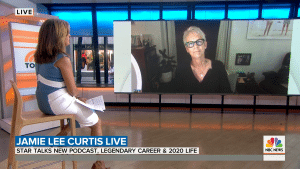 Curtis, 62, acknowledged the many other people still embroiled in the battle she concluded 22 years ago. Speaking with Hoda Kotb and Jenna Bush Hager on Thursday, she explained, "Struggle is part of the human existence." Her sentiments drew up images of a community ready to support and relate to one another. Her statement went on, "And what I can tell you is that if you feel that you have a problem with drugs or alcohol or addiction — or overeating or the myriad ways that you can harm yourself — there are support groups available. We are stronger together."
Jamie Lee Curtis addresses the community of those battling addiction
View this post on Instagram
Curtis further assured, "It is usually a recovery program where people can relate to you and you can relate to them and that's how healing begins because if we are only as sick as our secrets and you share your secrets, all the sudden you are liberated because you're not walking around with the shame spiral and you can actually do something about it and there are millions of people around the world whole will help you." Because sobriety was "the key to freedom," Curtis sees her whole self in the mirror each day and accepts all she is and has been.
View this post on Instagram
Finally, Curtis called upon overall unity from everyone so, no matter the nature of their personal battles, people could simply care about other people unconditionally. She concluded, "And that's the most important message, which is there is help available. People care about people, even though we've been sort of indoctrinated that we're at war with each other. We're not. We're in this together. I don't care what side of the aisle, what political party you're a part of. We are together and we are in this together and we're only going to get through this together."
People must unite, if for no other reason, Curtis emphasized, than for the children. "There are people we need to help," she affirmed. "We need to focus our attention and our lives on the care and feeding of children, the health care of children, the education of children, as you've been talking about with your books. So, the truth is we have a lot to do and I just have no time to waste. And if that looks confident then bring it. I'll take confidence any day."