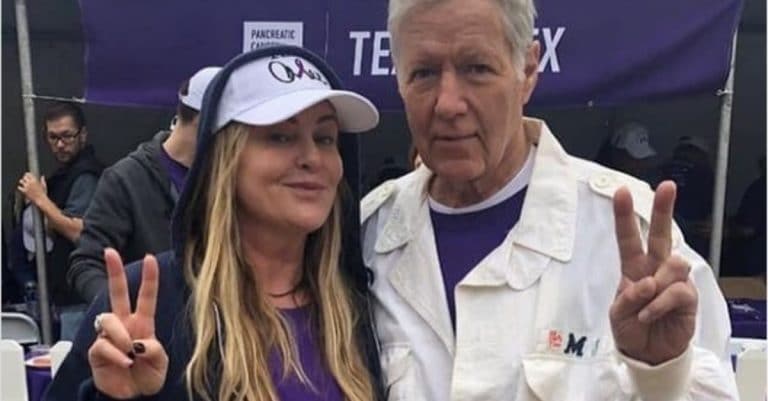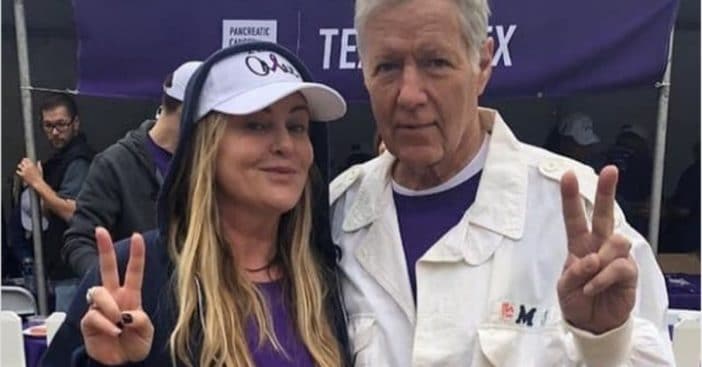 For 37 years, Alex Trebek hosted Jeopardy! Plans circulated of who might take over when he retired, but, sadly, he succumbed to pancreatic cancer. He first announced his diagnosis on March 6, 2019, and fought on until his death on November 8, 2020. On March 6, 2021, his daughter Nicky Trebek shared a tribute on Instagram, marking the fateful date.
A heartfelt text message accompanies a picture of father and daughter standing side-by-side. She honors the bravery Trebek exhibited by sharing the grim news, which he did while also highlighting the plight of thousands of other Americans who received such a diagnosis. She further noted the grace he displayed each day between his diagnosis and death. Replies offered compassion in a variety of symbolic ways.
Nicky Trebek marks the anniversary of her father's diagnosis reveal
View this post on Instagram
"It was 2 years ago today while we were working on the @jeopardy set that my dad bravely stepped out in front of the camera to announce he had been diagnosed with #pancreaticcancer," wrote Nicky Trebek, daughter of the late Jeopardy! host, on her Instagram page. She went on, "He brought much-needed #awareness to this terrible disease and provided #hope to so many struggling. I'm beyond proud of him for his courage and integrity throughout his illness."
RELATED: Alex Trebek Opens Up About The Reality Of His Pancreatic Cancer Battle
Trebek went public with his diagnosis on March 7, a year before his daughter's bittersweet tribute. The decision to share such news with the public is one that many debate for some time, and understandably choose to keep quiet about. However, Nicky felt inspired by Trebek's actions and wants to honor the legacy he established through his bravery.
Following in his footsteps
Nicky vowed to continue along the path of dedication her father laid out. She outlined, "I'm continuing what he started and will fight for everyone affected by pancreatic cancer. That's why I support the Pancreatic Cancer Action Network @pancan in their #mission to improve patient outcomes."
She then informed followers they too can aid the fight against pancreatic cancer by following the link she provided, which directs to PanCan, an organization dedicated to allowing pancreatic cancer patients the chance to thrive. Her post ends with a purple-colored heart emoji, echoed in several replies to the passionate tribute. Among the many different colors of cancer ribbons, yellow represents childhood cancer, blue is for colon, pink is for breast, and purple represents pancreatic cancer. In place of a ribbon symbol, she and others honored Trebek, his fight, and the fight faced by so many diagnosed with pancreatic cancer.