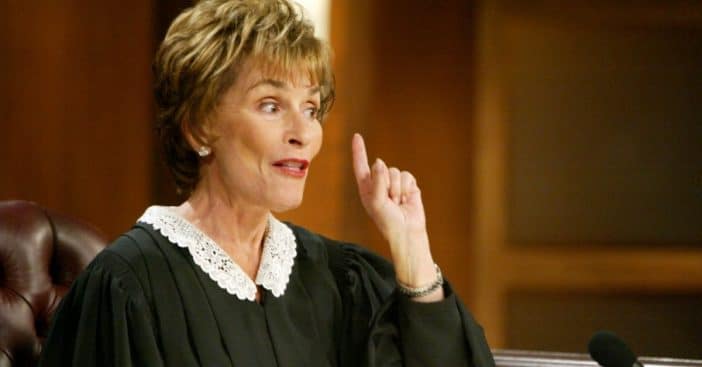 All rise for the honorable Judge Judy…for the final time. For 25 years, Judy Sheindlin oversaw court cases and bridged a gap between everyday Americans and the court systems. But Sheindlin has a new update, that this 2020-2021 season of Judge Judy would be the show's last. She, meanwhile, will go onto a new project: Judy Justice.
Walking away from Judge Judy, even with a new project lined up, means ending a program that netted Sheindlin $47 million a year. Official word will come further on Monday's episode of The Ellen DeGeneres Show. In the meantime, she spoke more to the host beforehand with some outline of where she stands.
Not only an ending but a new beginning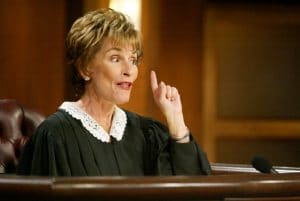 Back in March of 2020, Judy Sheindlin spoke with Ellen DeGeneres in a lead-up to an upcoming episode of The Ellen DeGeneres Show. There, she would more formally announce the end of Judge Judy. However, Sheindlin emphasized she doesn't want to retire fully yet. "I've had a 25-year-long marriage with CBS, and it's been successful," she noted. "Next year will be our 25th season, silver anniversary, and CBS, I think, sort of felt, they wanted to optimally utilize the repeats of my program, because now they have 25 years of reruns. So what they decided to do was to sell a couple of years' worth of reruns."
RELATED: Judge Judy Defends Her Non-PC Feelings: "They Are Realistic"
Viewers won't be without, as cable will air re-runs of the Judge Judy vault, which contains some 5,000 episodes in syndication. This marks a remarkable development for the original, chart-topping courtroom series. Previously, Variety reports, reruns were not available on cable or through any streaming services. The show faced some courtroom drama of its own, though, in 2017 when Sheindlin sold the catalog for $95 million. Even so, 2019 marked the tenth year in a row Judge Judy topped syndication ratings. In average, it brought in nine million viewers each week.
In the meantime, she's putting together an entirely new project: Judy Justice.
The future of 'Judy Justice'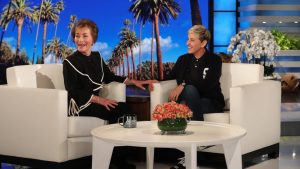 Sheindlin's plans for Judy Justice remain somewhat in the dark. But the trend of trying new things continues with the future project. She is working with CBS executive Scott Koondel. Koondel will handle the sales for the show. Unlike its predecessor, it won't be aimed at broadcast syndication.
Variety speculates that this is to allow Judy Justice to fall in line with streaming options or a major cable outlet, ultimately to create some blend that combines the best of both worlds. Outside of these changes, expect similar things, particularly with the format of the program.