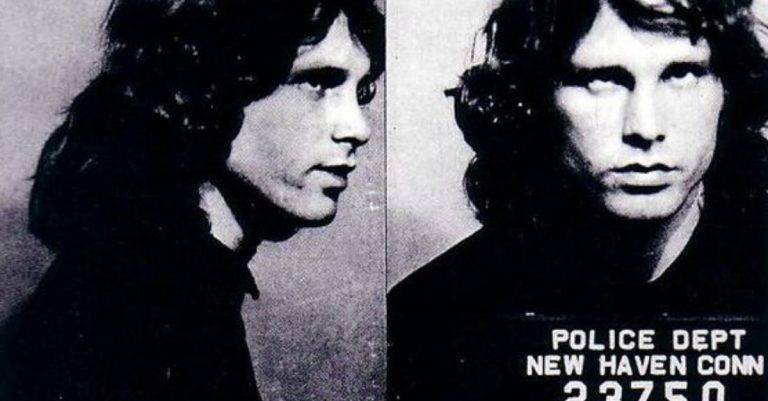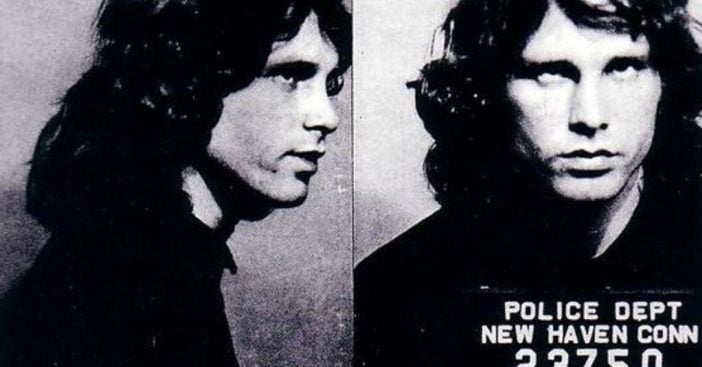 On December 9th, 1967, Jim Morrison of rock band The Doors was arrested on stage in New Haven, CT. This has become one of the most well-known arrests in rock history based on the background information of this story. Anyone who has listened to The Doors or has looked into the history of the band knows that Morrison was a rebellious rocker who deviated from societal norms.
Doors keyboardist Ray Manzarek has openly discussed the night's events in videos, saying that Morrison was "making out" with a female fan in the shower backstage. That's when a local police officer stepped in, not realizing it was Morrison, telling them to vacate the area. Morrison responds, "Eat it," and the officer pulled a can of mace saying, "Last chance." Of course, Morrison responded to that with, "Last chance to eat it," and got maced right in the face.
Jim Morrison gets arrested in New Haven, CT after provoking the police
The officer apologized for the incident after the band's manager informed him that he had just maced the lead singer of the band he was there to protect. "Okay, if you're famous, you don't get Maced," Manzarek says of the incident. "If you're just a kid making out, then you're gonna get it. So it was like, 'Hold it, man, it doesn't work that way.'"
RELATED: June 1968: The Doors released the single 'Hello, I Love You'
Morrison did delay the show a bit to recover from the mace, but eventually, the band was able to make it to the stage. During "Back Door Man," Morrison wasted no time in taunting the police there. "The whole f—ing world hates me!" he says from the stage, calling the police officer a "little blue man in a little blue hat," and a "little blue pig."
What it means in today's world
"I'm just like you guys, man – he did it to me, they'll do it to you," Morrison adds, implying that police will just mace anyone if you're not "famous." That's what brought the whole show to a halt as law enforcement officers came on stage and arrested Morrison. This ultimately caused a riot in the streets of New Haven as the crowd was angry and disappointed. That resulted in 13 additional arrests that evening.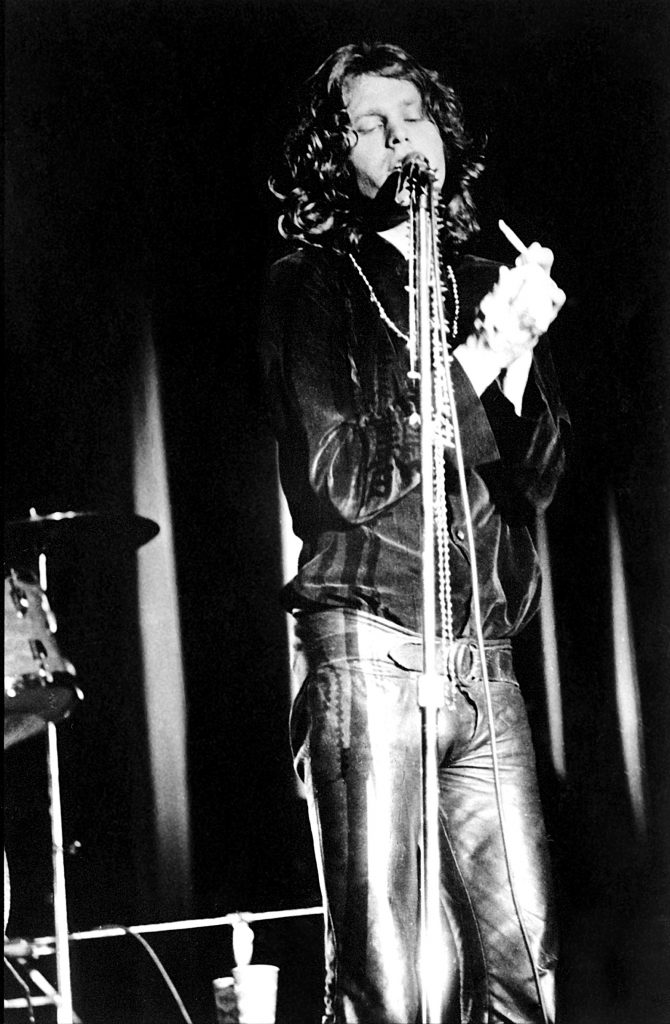 Morrison was charged with inciting a riot, indecency, and public obscenity. While Morrison was arrested on other occasions for various reasons, this is likely one of his better-known stints that bring a lot of meaning to today's world. With racial injustices continuing to be met with riots all over the U.S. today, it makes you really think about Morrison and his encounter with police.
 A different interpretation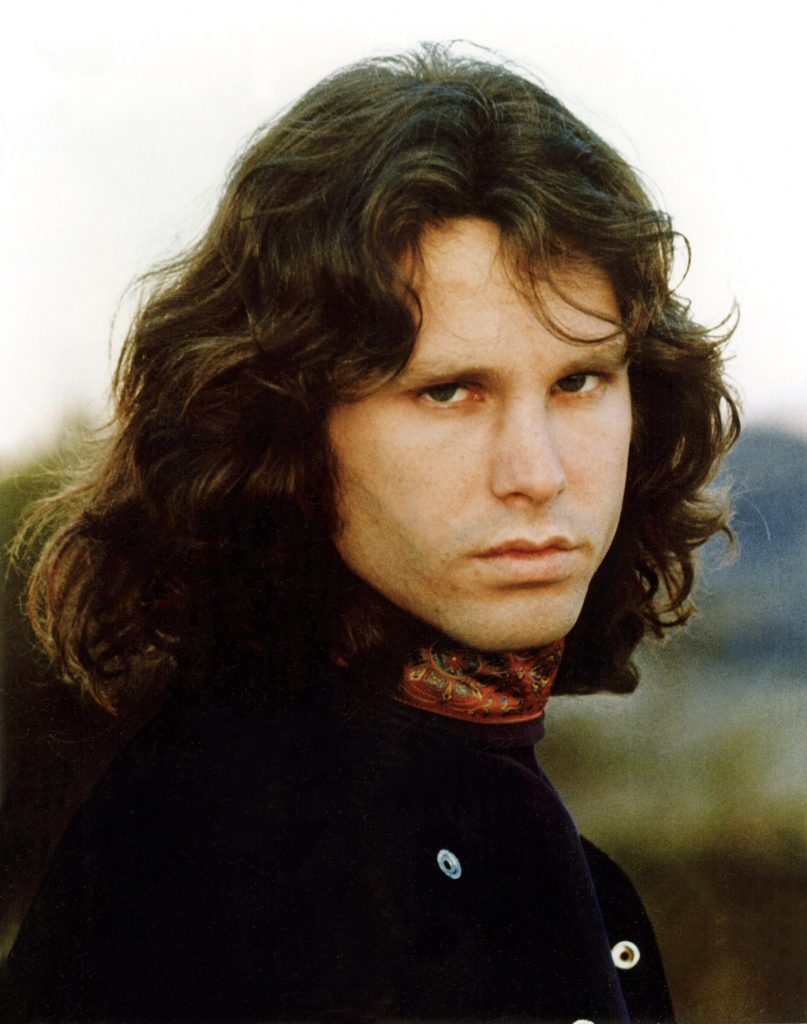 The song eventually inspired a lyric from the hit song "Peace Frog," which reads, "Blood in the streets in the town of New Haven." The Doors Examined author Jim Cherry offers a unique perspective of the song, which cites three different towns/cities in mention of police brutality.
"I think it's misunderstood," Cherry says. "In 'Peace Frog,' he mentions three cities: Venice, New Haven, and Chicago. The general assumption was that the song is primarily political, and the Chicago reference is about the 1968 riots. Jim wasn't there, though, when those riots happened in 1968. The other references, though, are clearly about his personal life."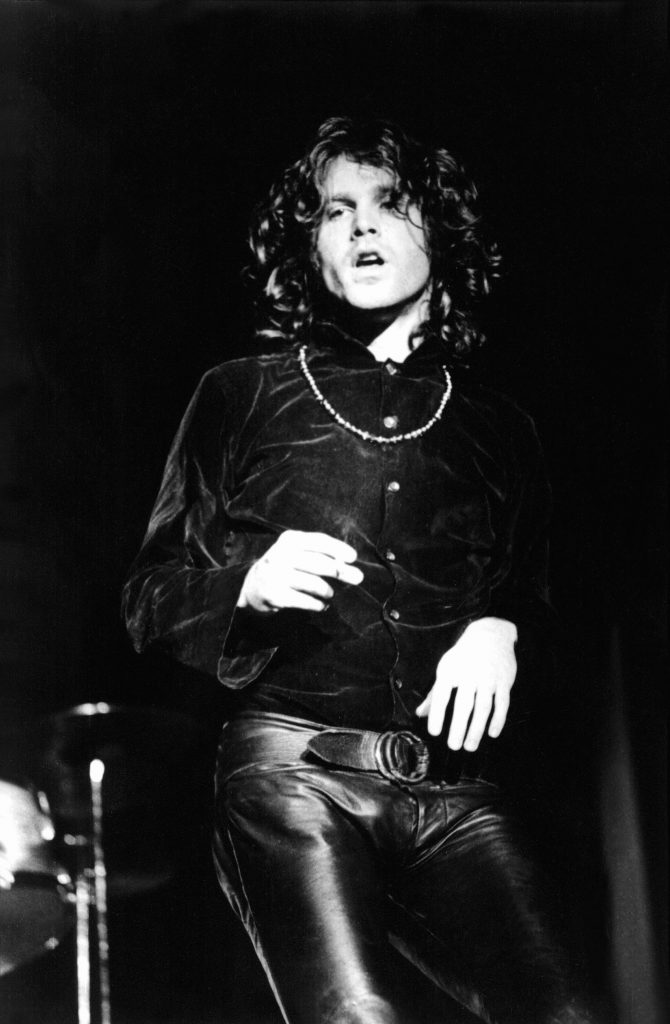 "Venice, California, is where he went on the rooftop and dropped all that acid that led to a lot of his poetry and the early Doors music. New Haven, Connecticut, was where he first started getting arrested and experiencing trouble on stage. So that nails the first two as autobiographical references. So why wouldn't Chicago be autobiographical? Well, sure enough, if you look at his biography, May or maybe June of '68 was when Morrison first went onstage with the conscious intention of provoking a riot. That's why I think Morrison's lyrics in general, and in 'Peace Frog' in particular, are more autobiographical than people think."