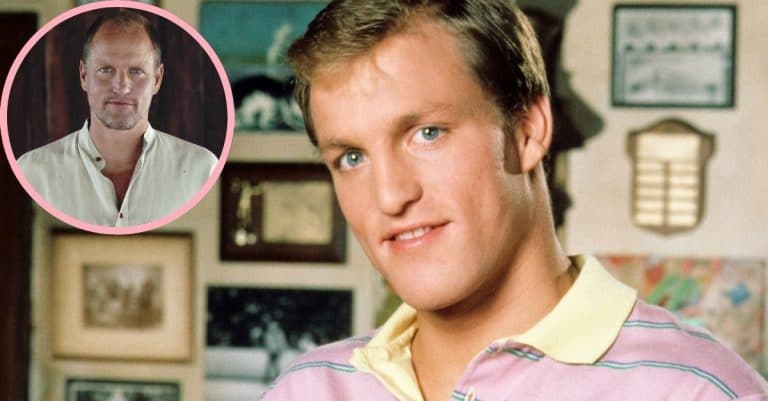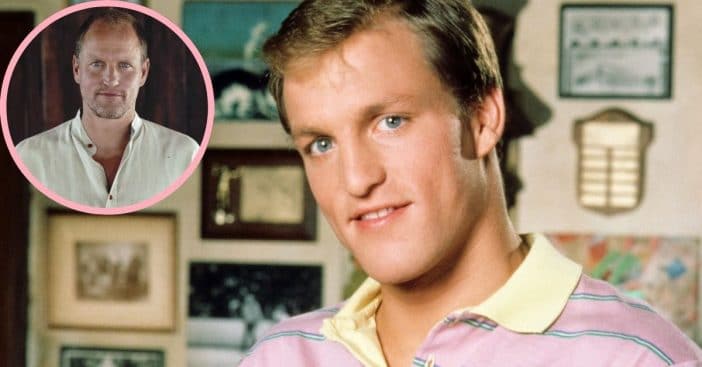 When bartenders and patrons alike entered the Cheers Beacon Hill bar, they couldn't have known they'd help spawn numerous spinoffs. But that's exactly what Cheers did, an accomplishment attributed to its excellent cast. Woody Harrelson ended up a surprising talent and his is a career worth tracking. So, catch up with Woody Boyd himself here.
Born as Woodrow Tracy Harrelson on July 23, 1961, Harrelson's background stands out as unique, to say the least. His mother worked as a secretary. His father, meanwhile, was a convicted hitman charged with the killing of federal judge John H. Wood Jr. He died in prison, barely a part of his family's life, while those family members lived in relative poverty. Nevertheless, Harrelson pursued his education and graduated both high school and college, the latter with a BFA in Theatre and English.
Tragic start, fruitful results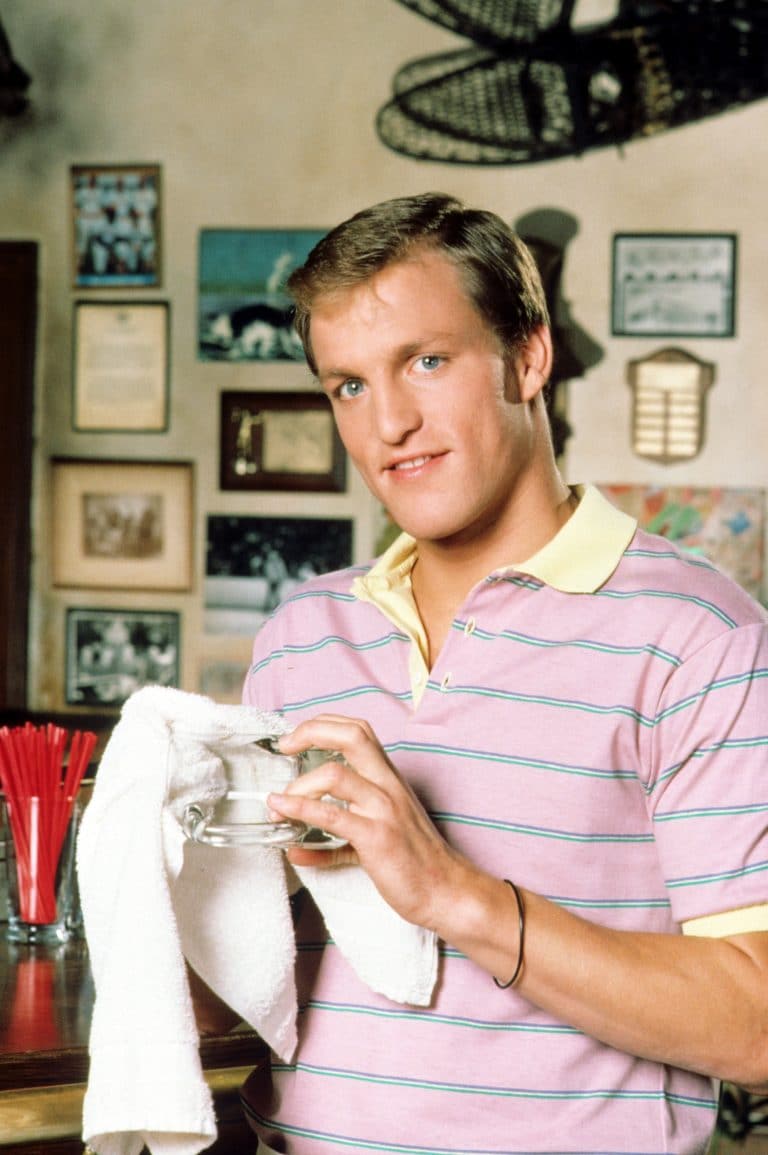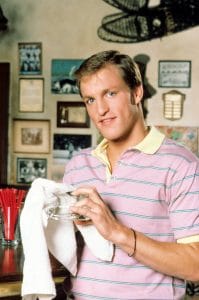 Cheers began with Sam Malone (Ted Danson) at the helm of the bar, alongside Ernie "Coach" Pantusso, played by Nicholas Colasanto. Sadly, Colasanto actually died while Cheers ran. Rather than recast the role, the script brought in a new character to fill the void. That character became Woody Boyd, played by Woody Harrelson. He left such an impression that when Danson decided to leave to pursue other work, producers wanted Harrelson to become the primary star in Danson's place. Harrelson ultimately refused.
RELATED: 'Cheers' Cast Then And Now 2021
However, he had no qualms against participating in one of Cheers's many spinoffs such as Frasier. From then on, roles just kept pouring in from multiple mediums across multiple genres. The People vs. Larry Flynt (1996) earned him an Academy Award nomination for Best Actor. After appearing in several episodes of Will & Grace, Harrelson participated in an interview with Stephen Colbert for The Colbert Report to promote his war drama film The Messenger (2009). Then, he stuck with the drama in the crime show True Detective alongside Matthew McConaughey.
What new movie is Woody Harrelson in?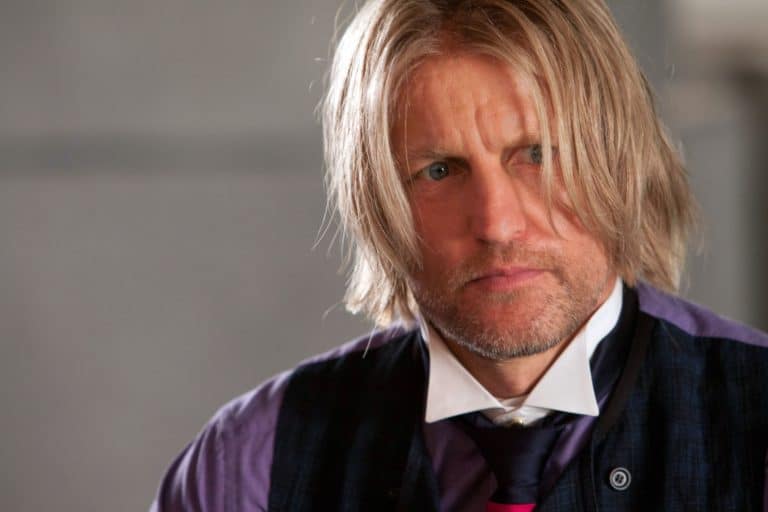 If you ever wanted to see Woody Boyd rock the sports world, look no further than the 2010 UNICEF UK soccer match, where Harrelson substituted for none other than Gordon Ramsey. Playing for "The Rest of the World" team, Harrelson actually kicked the winning goal. Harrelson's work covers dozens upon dozens of titles that just about all demographics would have seen. In fact, he played Haymitch Abernathy, an important character in the Hunger Games series, bringing both dry humor and shattering tragedy to the sweeping saga.
Comic book fans, look out for him in 2021 in Venom: Let There Be Carnage. Other film credits that extend beyond an anticipated release date this year include Triangle of Sadness and Kate. Outside this exhaustive work schedule, Harrelson supports the legalization and usage of hemp and marijuana. On Instagram, he uses his platform to draw awareness to cruel treatment of animals. On February 10, 2021, Larry Flynt. As of the day after Flynt's passing, Harrelson hadn't commented directly about the man. Instead, his statements about him pre-date his passing, where he stated, "I've never met a more honest man who just says exactly what he's feeling at any moment."