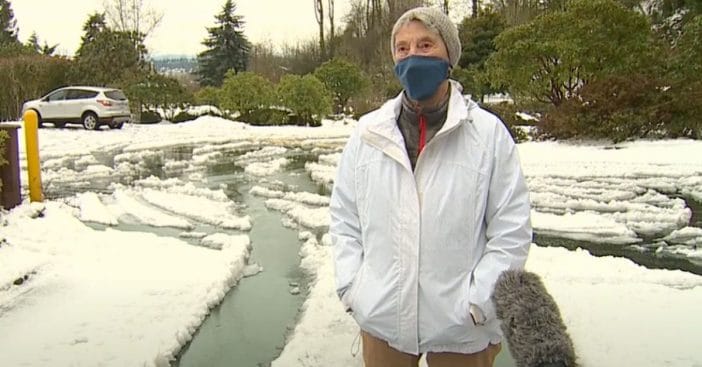 After a winter storm dumped over a foot of snow in Seattle, it surely didn't stop this 90-year-old woman from walking 6 miles to get her COVID-19 vaccine. Fran Goldman had been on the web and making phone calls for days until she was finally able to secure an appointment for the first dose of the vaccine; she was NOT about to miss it.
Seattle residents were instructed to stay off the roads, however. "I thought, 'What's the alternative?'" she said. "So I decided I would walk." Goldman even went out the day before to test the road for walking conditions. "I went out and walked about two-thirds of the way, just to make sure that I could do it, and decided it was very doable and came home," she recalls.
Fran Goldman walks 6 miles in the snow just to get her COVID-19 vaccine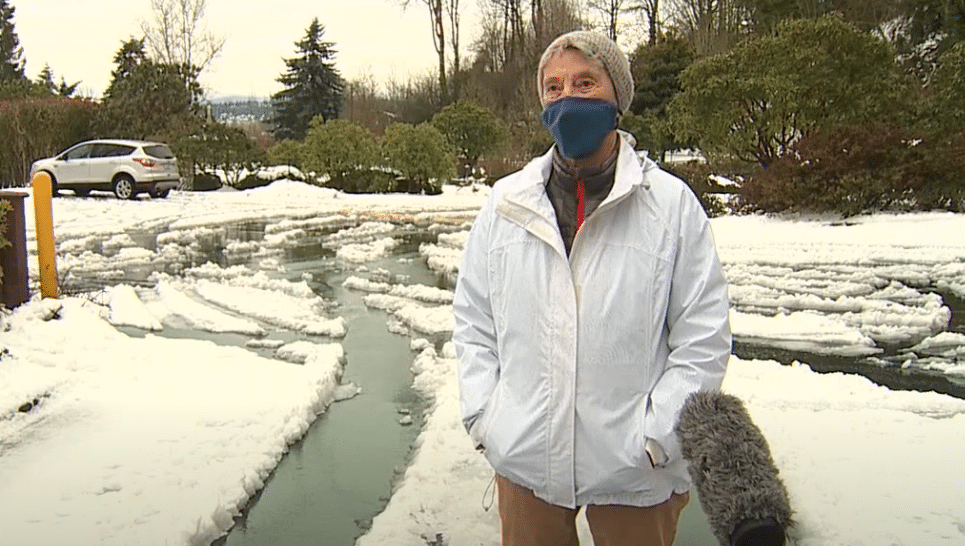 Goldman came prepared for that day. She wore fleece pants and a short-sleeved shirt so the nurse had easy access to her arm for the shot. Goldman also wore a fleece zip-up, a down coat, a rain jacket, snow boots, and even brought along some walking sticks.
RELATED: These Big Country Music Superstars Got The COVID-19 Vaccine
"It wasn't easy. It wasn't the way I would've chosen to go," she says. "I have walking sticks and I use them. And I was glad I had them. And I went rather slowly. It took me longer than it would normally."
Success!
She made it all the way to her appointment and was only five minutes late. Following her shot, she had to wait at the clinic for 15 minutes to ensure there was no reaction. "And the person said, you'll have to wait until such-and-such a time. I said, 'I'll be delighted to sit and wait. I've just been walking for an hour.' And she said, 'Oh, sit as long as you want," she remembers.
Her daughter, Ruth Goldman, was not surprised by her mother's actions. "We're outside people," she says. "We love being outside. I was out yesterday at Lake Ontario with a wind chill of 6 degrees." The trip home was a bit more difficult, however, due to the fact it had warmed up a bit so it was a bit slippery. She made it, though!