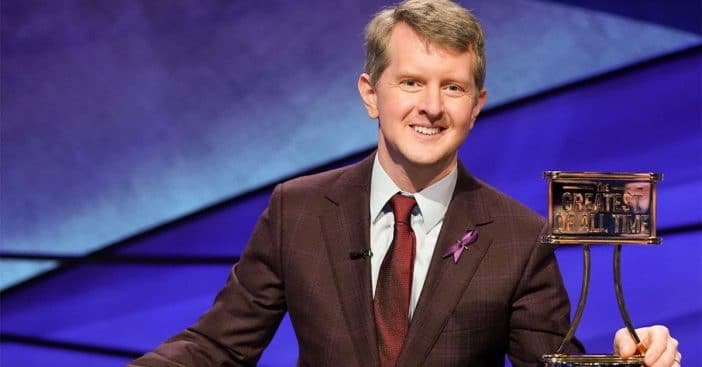 Every so often, Reddit hosts what's called AMAs, or Ask Me Anything sessions. As a popular forum allowing users to discuss just about any topic of interest in an organized manner, Reddit has users from all sorts of backgrounds – including Jeopardy! hosts such as Ken Jennings, who participated in an AMA nine years ago.
There, a user asked him about hosting Jeopardy! in the future. The question mused about a potential gig for Jennings after Trebek stepped down. Jennings, at the time, voiced doubt he would land such a job. However, he did note the potential perks he'd enjoy if that came to pass.
An AMA from almost a decade ago foresaw Ken Jennings as host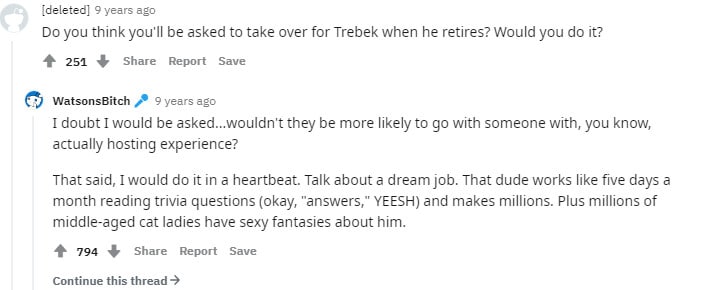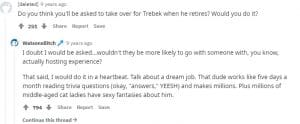 On February 18, 2011, a user that appears to be Ken Jennings made an account on Reddit; the day is celebrated on the site as Cake Day. His original posts and replies typically receive several thousand votes, which act essentially as 'Likes' on Facebook, and dozens upon dozens of replies.
RELATED: Ken Jennings Discloses The Last Piece Of Advice Alex Trebek Gave Him
Nine years ago, this user named and answering as Ken Jennings participated in an AMA, welcoming all sorts of questions. One user asked, "Do you think you'll be asked to take over for Trebek when he retires? Would you do it?" Jennings gave a response that was both earnest and colorful. He replied, "I doubt I would be asked…wouldn't they be more likely to go with someone with, you know, actually hosting experience?" He then went on, "That said, I would do it in a heartbreat. Talk about a dream job. That dude works like five days a month reading trivia questions (okay, 'answers,' YEESH) and makes millions. Plus millions of middle-aged cat ladies have sexy fantasies about him."
A strong historical presence on the show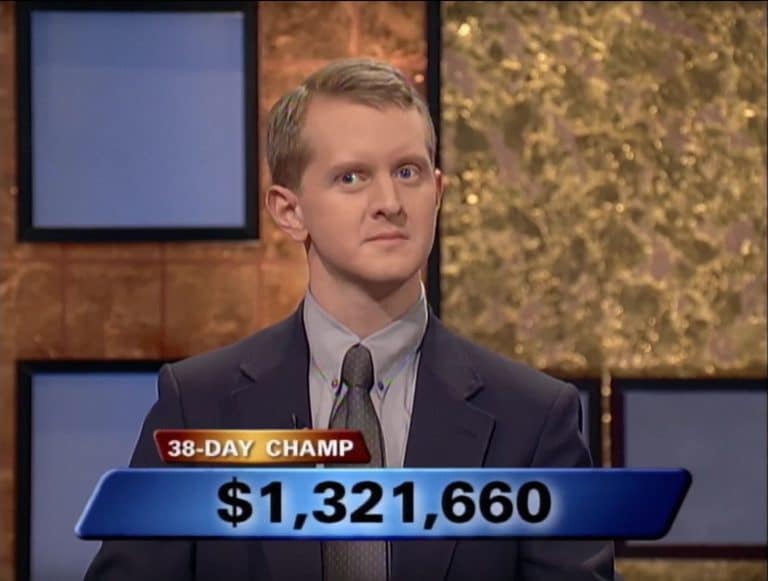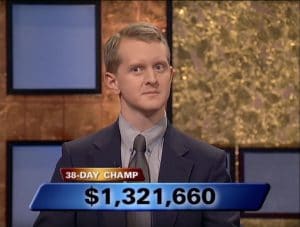 Born on May 23, 1974, at just 46, Jennings is an author, gameshow contestant, and television host. He's also the GOAT, or Greatest of All Time, on Jeopardy!, becoming the highest-winning contestant early last year. His time as a contestant spans years. In 2004, he reached no heights with a total of 74 wins, a streak no one's remotely challenged since.
So, even nine years ago, participants in an AMA with Jennings could safely call him a suitable contender for the mantle of Jeopardy! host. Sadly, he did not take on the task after Trebek retired; the late host passed away after battling pancreatic cancer. Jennings also isn't the definitive host. He ends his run on Friday, February 19. Then, the job goes to Guest Host No. 2, Jeopardy! executive producer Mike Richards starting on Monday, February 22.