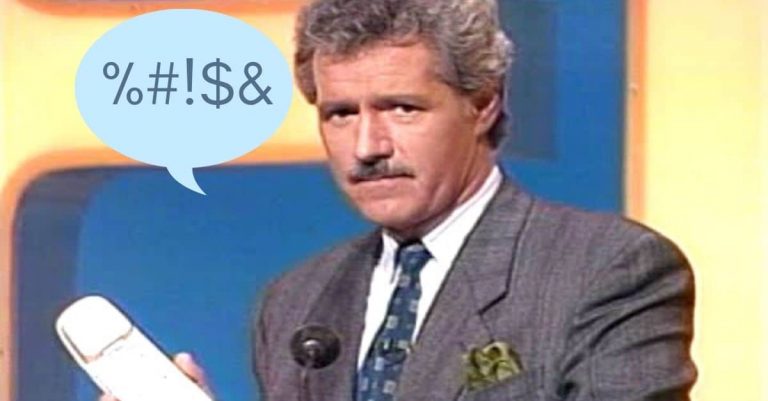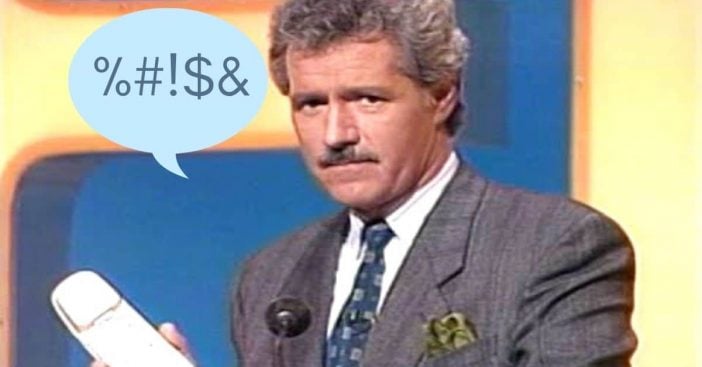 Throughout a career that spanned three decades on Jeopardy!, Alex Trebek became famous for solid comebacks and ready answers. But the cameras did not show outtakes where the late great Trebek showed he was only human and swore colorfully like the rest of us.
Those Jeopardy! outtakes can be viewed below. Warning: they include some less than professional language not often associated with the host. But they show a whole new layer to his humor and make the sadly departed host even more relatable.
'Jeopardy!' outtakes show Alex Trebek in a whole new light with humorous swearing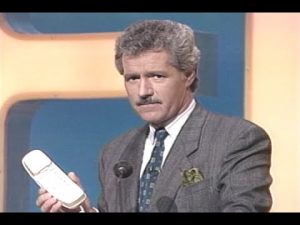 During his years on Jeopardy!, Trebek saw a lot. He crossed paths with people of all sorts of backgrounds. For the show, he conducted interviews, answered questions, and played off of banter and audience reactions. Fans see a nice polished, edited final product. As a result, they don't get to readily see outtakes where supposedly composed Alex Trebek swears and loses his host persona.
RELATED: Ryan Reynolds Remembers His Last Conversation With Alex Trebek
ABC censors kept an ear closely tuned in for any foul language. Fortunately, the YouTube page Found Footage Fest arose to provide the surprising, amusing content. The video, less than half a minute long, shows buckets of laughs. Trebek starts with a phone-based infomercial before letting reluctance take over. His tone then belongs more to a cynic than America's favorite host.
Everyone gets in on the joke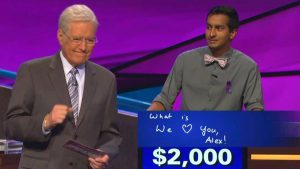 Maybe not all of it was out-of-character for Trebek. Near the end, during a rather macabre anecdote surrounding Peter Pan, Trebek gives a strategic pause for everyone to get their reactions out before dropping a very strong swear. Contestants certainly wouldn't expect such language when answering trivia, but his careful timing shows Alex Trebek was a host through and through, even during outtakes and swearing.
In fact, that's a side people wouldn't mind seeing more of through additional behind-the-scenes footage. Sadly, Trebek passed away after a trying battle with cancer. With a spotlight on his legacy, more anecdotes continue to emerge, so perhaps we may see more of this side of him to enjoy and honor his memory.