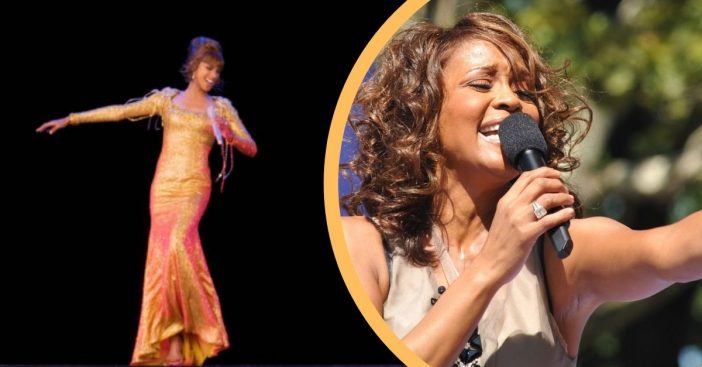 Though many iconic stars passed on, their image and voices remarkably remain. This allows fans to continue to enjoy their work but the ethics behind some methods give people – and courts – pause. Recently, a hologram of Whitney Houston almost made it to The Voice. However, a court blocked its final use.
Houston's estate took issue with the holograph, which came to life and received disapproval in 2018. The image was part of a series by the same company that made images of Billie Holiday, Michael Jackson, and Jackie Wilson.
Whitney Houston immortalized via hologram
A company by Alki David designed a hologram of Whitney Houston. She joins other holograms of stars, including the King of Pop Michael Jackson. In September, her hologram appeared on Scott Storch's variety show on FilmOn TV network. There, viewers could see performances by some iconic legends who passed away.
RELATED: Spine-Tingling Whitney Houston Cover Brings Down The House On "America's Got Talent"
A similar approach almost happened with James Dean. Priscilla Presley discussed making one of Elvis for a tour. However, when the estate of Whitney Houston saw hers, they did not find it adequate looking. Pat Houston, the executor of the estate, insisted, "Whitney's legacy and her devoted fans deserve perfection." As a result, they did not approve of its use to David or Storch.
'The Voice' would be somewhat voiceless
A court finally ruled that Whitney Houston's hologram won't be used on TV for some time now. Originally, Christina Aguilera sang a duet with the Houston hologram. However, this was with an image the estate did not approve of.
As a result, the duet never made it to the air. "After closely viewing the performance, we decided the hologram was not ready to air," explained Pat Houston. "We have much respect and appreciation for Christina [Aguilera], and she was absolutely flawless." TMZ cited unnamed sources that claimed the estate is weighing legal options now.