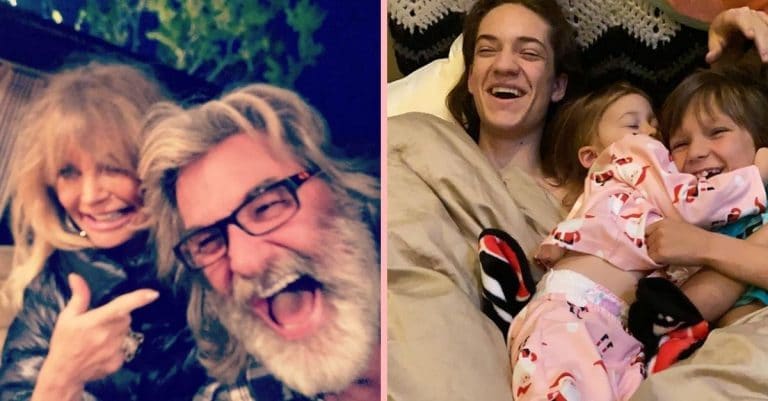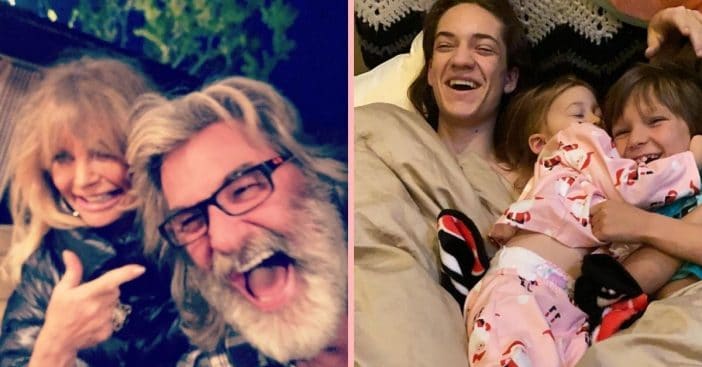 For years, Kurt Russell and Goldie Hawn represented a couple that stayed close to each other, exes, children, and grandchildren; quarantine only strengthened that bond. Indeed, it gave them a chance to bond with all the important people in their lives under one roof for a prolonged period.
In many cases, the pandemic drastically changed the ways families operated and saw one another. New tensions emerged from distance and confinement alike. Hawn and Russell are determined to derive something positive from lockdown.
Goldie Hawn, Kurt Russell and family stay close in quarantine
View this post on Instagram
Through quarantine, Kurt Russell and Goldie Hawn use the time to enjoy one another's company and the company of their children and grandchildren. The day starts off bright, Hawn revealed. She elaborated, "When I wake up, Kurt brings me coffee, which is just the sweetest, and it starts the day off great. I have my dogs in the bed with me, and I snuggle with them for a while."
RELATED: Kurt Russell Talks About The Awkward Moment He Met Goldie Hawn
"We have breakfast with the kids and sit around and talk. And then I go on a bike ride with Kate [Hudson]," she added. They stayed in their Aspen home together through Christmas and shared footage of one another opening presents. In the video, viewers can see Kate and Oliver joining their children along with Kurt Russell and Goldie Hawn through a quarantine Christmas together.
Constant source of pride
View this post on Instagram
"A good family is the answer to happiness," Hawn said of her husband, kids, and grandchildren. So, when lockdown hit, she took it as a time to constantly see her biggest source of pride. "I look at our kids and grandchildren and there's nothing in the world that could make me as proud as I am of all of them," she emphasized.
That family is only growing. Wyatt, Hawn and Russell's son, and his wife Meredith announced they were expecting a child. The expected date arrived on Christmas date. As of today, they made no public post, so fans are excited for that occasion. Until then, this big, extended family is treating each day as a celebration.
View this post on Instagram