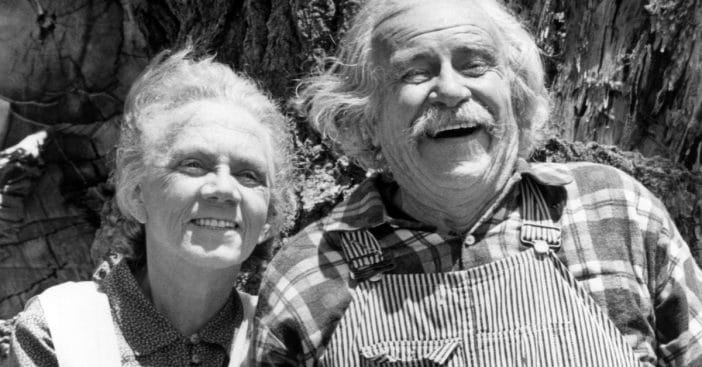 *FAQs at the bottom of article*
UPDATED 3/7/2023
Ellen Corby and Will Geer brought veteran acting skills as Grandma and Grandpa Walton respectively. Indeed, The Waltons never even considered recasting the elderly couple when each fell on hard times with their health. They became an inseparable unit on screen. However, in their private lives, each was actually gay and in homosexual relationships of sorts.
Both also maintained a front. They may have fallen elsewhere along the spectrum of who they felt attracted to, but it's actually widely believed both their marriages acted as safeguards against harassment and damage to their careers. Learn more about the other life lived between the two iconic grandparents.
Grandma Walton the sailor-mouthed lesbian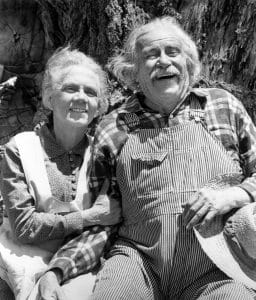 As a married couple on TV, Grandma and Grandpa Walton represented the base of the Walton family tree, armed with wisdom and traditions. Ellen Corby as herself, however, swore like a sailor. Additionally, the actress behind god-fearing Esther Walton smoked like a chimney, even after Grandma insisted, "If the good Lord had intended us to smoke He would have put a chimney in our heads." And fell in love with women. Specifically, she became close to Stella Luchetta.
To the outside world, Luchetta was her "caretaker." To the press, they presented themselves as simply good friends. However, they'd actually entered a relationship. But the only relationship the public needed to hear about was the marriage between Ellen and Francis Corby, a front to save her reputation and grief from hateful hearts. Along the side, she maintained a "friendship" with Luchetta for forty-five years. When she passed away, she spoke her very last words on this earth to Luchetta: "love you."
Blacklisted: Activist Will Geer makes a stand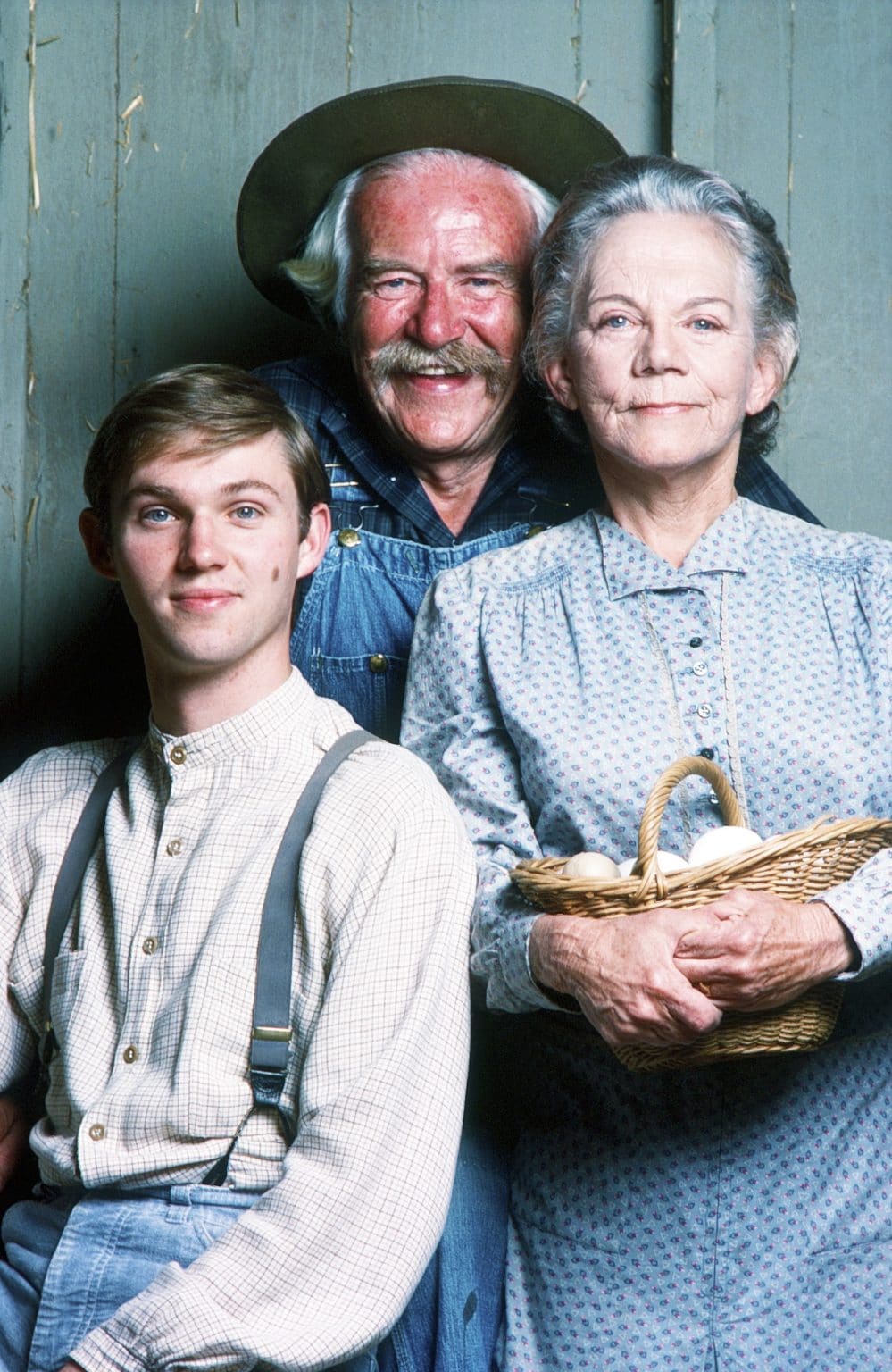 While Grandma Walton's extramarital relationships slid under the radar as a quiet, well-known secret, Grandpa Walton was keeping no secrets. Geer's path to notoriety began around 1934 when he met Harry Hay. As lovers, the two inspired and influenced one another into gay rights activism. His fate, to end up on the blacklist, was practically sealed by his additional involvement in union strikes, including the San Francisco General Strike.
Today, Harry Hay is celebrated as a sort of founding father in gay rights activism. But Hay himself credits Will Geer for getting him started. The similarities between Grandma and Grandpa Walton continue, though, as both their agents pushed for a "New York marriage" to save face outside their close circles. Geer initially ignored this, however his political party also disapproved of his living arrangements. So, he conceded by marrying Herta Ware, who agreed even after he presented the facts to her. Their marriage lasted twenty years and yielded three children. Though Geer still got caught up in McCarthyism, fueled also by his later close relationship with Woody Guthrie. Geer had to wait another twenty years for the trials to subside. Finally, he caught a break and landed work again.
FAQs
Is Grandma Walton still alive?
Grandma Walton is not alive. Played by actress Ellen Corby, she passed away in April of 1999.
How many kids did Grandma Walton?
Grandma Walton had seven living children. This included John Walton Jr., Jason Walton, Mary Ellen Walton, Erin Esther Walton, Benjamin Walton II, James Robert Walton, and Elizabeth Tyler Walton. An eighth child, Jim-Bob's twin brother Joseph Zebulon Walton, died at birth.
How many husbands did Mary Ellen Walton have?
Mary Ellen marries Dr. Curtis Willard in the 1977 season, and they had a baby. He was then killed at Pearl Harbor in the 1978 season, and Mary Ellen subsequently met and fell in love with Arlington Wescott "Jonesy" Jones while taking premed courses.