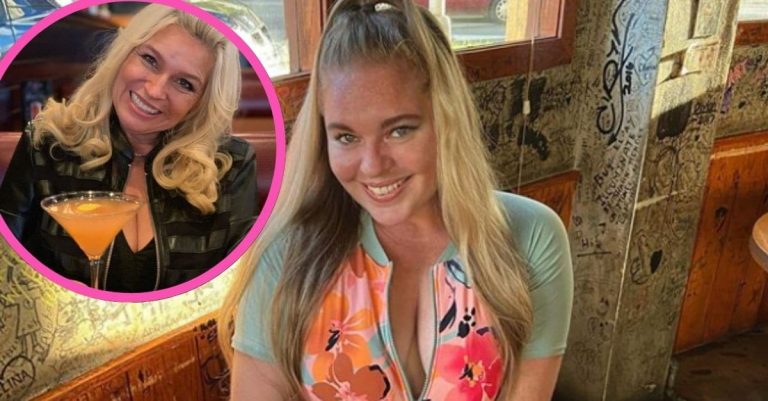 Cecily Chapman comes from a blended family that experienced a tragic loss. Her mother, bounty hunter Beth Chapman, passed away last summer. Yet, something of her lives on in daughter Cecily. This became especially evident to her followers in a recent Instagram picture she shared.
It didn't take long for followers to see and note the similarities between Cecily and her late mother. In fact, many recent pictures gave followers a look at the icon who left this world over a year ago, all while appreciating Cecily's own beauty and strength.
Cecily Chapman's uncanny resemblance
View this post on Instagram
An image posted the first week of November features Cecily Chapman seated at a table for a lunch date at Sura's. Unseen in the picture, Blaine Ka'akimaka Jr. is mentioned as joining her. With much of her hair tied up on top of her head, her smile is on full display. She wears a top with pale green sleeves and a bold, joyful flower print on the front. The table appears laden with Koran BBQ at the Hawaii-based Sura. The state holds bitter significance to the family, and something in Cecily's appearance reminded followers of certain family members.
RELATED: Dog The Bounty Hunter Shares Powerful Video Of The Late Beth Chapman
In this picture, as with one posted on October 26, some of her 196k followers noted her striking resemblance to her late mother Beth. Some comments on the November picture simply stated, "Looking so much like your mom." Others agreed, with "Gosh you so look like your momma!" And another comment elaborated on Beth's presence in life and after. The comment reads, "I just think to myself that Beth has to be watching over ALL her children here in the physical world! She was such a strength and strong presence in your life here… she's still here but in a different way. She's watching you always."
A blended family and continuing endurance
Cecily Chapman's mother Beth gained national attention for her work. Born Alice Elizabeth Chapman, Beth worked alongside her husband Duane "Dog" Chapman, together, as bounty hunters. Before marrying Duane, though, she was in a relationship with Kieth Barmore. Barmore is Cecily's biological father and Dog is Cecily's stepfather.
Beth was only 51 when she died from throat cancer. When a year passed since the day of her passing, stepfather and stepdaughter organized memorials in Colorado, the state of Beth's birth, and in Hawaii, where she died. Organizing the event became a very intense passion project for Cecily. "I thought a lot about planning it and making it perfect for her, making the best flowers," she explained. "It was definitely something I worked on all month long just to make sure that it was perfect." Throughout the endeavor, she said she felt her mother's presence every step of the way.