As the 2020 election quickly approaches, we continue to hear the messages on advertisements, television, social media, and more, encouraging everyone to get out and vote. If you're needing a little more inspiration, look no further than Talu Massey. This 103-year-old resident of Detroit already cast her absentee vote back in September. And this election is far from her first.
In fact, Massey's voting history dates back eight decades, when she cast her first presidential election ballot for Franklin Delano Rosevelt. Since then she has voted for a host of Democrats, including John F. Kennedy, Barack Obama, and now Joe Biden. Massey has some inspirational words to encourage everyone to exercise their right to vote.
Massey's Inspirational Message
"As an American citizen, you have a right to cast your vote for who you want in office, who you want to be running the government," Massey stated in an interview at her home. "There's so much foul play being put into the system now… You have to stay right on top of everything that's happening today."
RELATED: Jimmy Carter, Oldest Living President, Celebrates 96th Birthday Amid The Pandemic 
Massey was born in Birmingham Alabama in 1917. As an infant, she moved to Detroit and has been a Motor City resident for the past 102 years. "I don't remember whether I made each election, but I have been constantly voting," Massey said in her interview. At 103 years old, this election was no different.
"I Have A Right To Vote"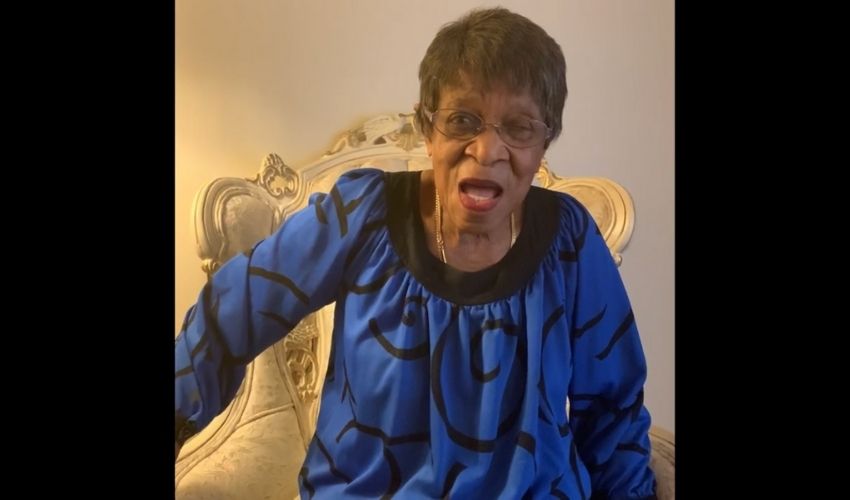 Massey also recently appeared in a music video titled "I Have A Right To Vote." The video was made to inspire people to exercise their right to vote in the 2020 election. It also details the efforts of important historical figures'  to obtain voter equality over the last century.
In the video actors like Billy Porter and Hill Harper recite the words of icons such as Frederick Douglas and Fannie Lou Hamer. Massey can also be seen singing along with the music just after tennis legend Billie Jean King recites the words of Ruth Bader Ginsberg. Watch the full video below, and don't forget to vote.