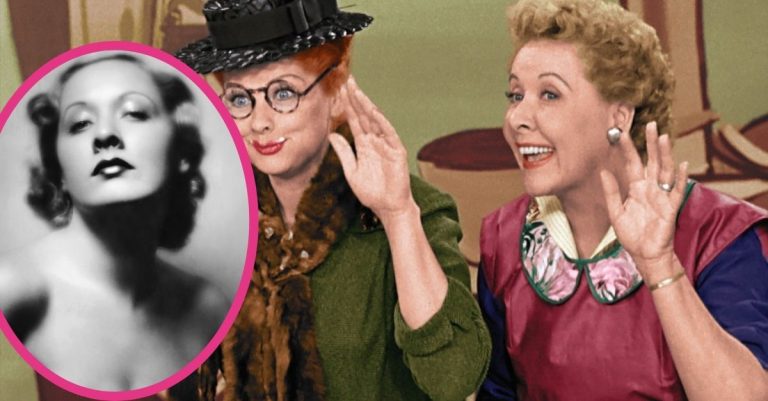 For the most part, Vivian Vance has name recognition from her time on I Love Lucy. However, her stardom reaches far beyond the show. Before becoming Ethel Mertz, she was an impressive presence on screens and stages alike.
Her triumph in acting flies in the face of her own mother's restrictive wishes. The parent strongly objected to her acting on the basis of religion. However, when a rebellious youth gets told "no," they're often inclined to pursue their passion as an actress anyway. And so she did.
Vivian Vance makes her move to the stage
Not put off by her mother's rules, Vivian "Viv" Vance snuck out at night to build a future for herself. Her persistence paid boff because by the time she was 21, Vance was performing at the Albuquerque Little Theatre in 1930. More plays followed, including This Thing Called Love and The Cradle Song.
RELATED: Why Lucy And Vivian Vance Parted Ways On 'The Lucy Show': 'Vivian Was Trying To Take Control!'
However, these were all the way in Albuquerque, New Mexico. Her dreams wanted to sweep Vivian Vance all the way to New York to "make it big," where Broadway theaters lined the streets and names shone on marquees for thousands to see. Fortunately, the theater community helped pay to get her there. In 2014, they would also honor her. The Albuquerque Museum debuted an exhibit that year. It featured family photos and important props, including a glittering green hair comb Vance used during the height of her vaudeville days, according to Alibi. Deb Slaney, the museum's curator, noted what an exceptional chance Vance's theater took on her. She explained, "In this day and age when you have instant stardom with 'American Idol' and 'America's Got Talent,' they were willing to bank on this young girl who took 21 years to become a household name." But she made good on the hard work and resources her community provided for her.
Vance on the big screen
The theater world helped bring Vivian Vance to I Love Lucy, since one of her former peers, director Marc Daniels, introduced her to the casting call. But that was in the 1950s; even outside of playing the landlady, Vance already made a name for herself through film. She performed in the 1947 revival of revival of The Cradle Will Rock. She also had roles in The Secret Fury (1950) and The Blue Veil (1951).
Vance's presence on the screen often earned more respect than the overall movie itself. For the most part, her 1932 start on Broadway really allowed Vance to shine. Her acting prowess made Vance the very first woman to win an Emmy Award for Outstanding Supporting Actress in 1954. In addition to boasting a commendable skillset, Vance also earned remembrance as a friend. When she passed away in 1979, Lucille Ball mourned her death, saying, "I have lost the best friend I ever had. And the world has lost one of the best performers it ever had. I shall miss her terribly."