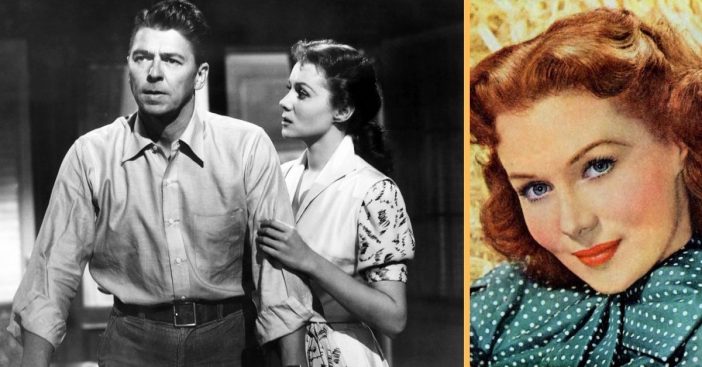 Rhonda Fleming, remembered for her '40s and '50s films, dies at age 97.
Her assistant confirms the news to The New York Times.
A look back on her life and humble beginnings. 
Rhonda Fleming, a '40s and '50s movie star who appeared alongside Burt Lancaster, Kirk Douglas, Charlton Heston, Ronald Reagan, and more, has died at the age of 97. Fleming's assistant Carla Sapon confirmed the news to The New York Times, saying she died last Wednesday in Santa Monica, California.
It was her fiery, red hair that led producers to want her in their movies. This is something she would later regret in life. "Suddenly my green eyes were green. My red hair was flaming red. My skin was porcelain white," Fleming says in a 1990 interview. "There was suddenly all this attention on how I looked rather than the roles I was playing."
Remembering Rhonda Fleming
She continues, "I'd been painted into a corner by the studios, who never wanted more from me than my looking good and waltzing through a parade of films like 'The Redhead and the Cowboy.' "
RELATED: The 30 Best Classic TV Western Series From The 50s And 60s
Fleming co-starred with Ronald Reagan in films like Hong Kong, Tropic Zone, The Last Outpost, and Tennessee's Partner before he got involved in politics. "He surprised everyone because he never looked in a mirror," she says of Reagan. "How many actors can you say that about?"
How she got her start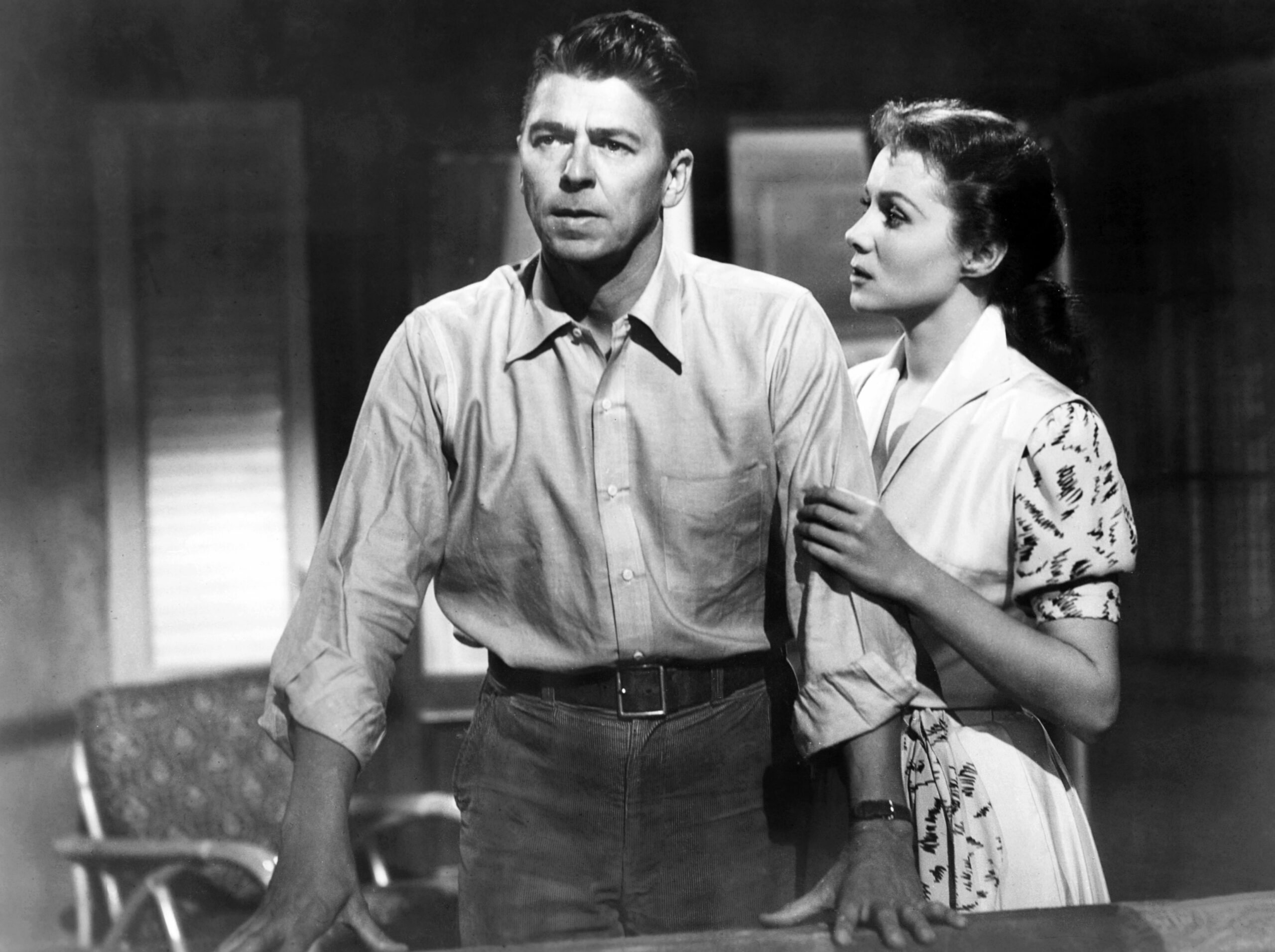 Fleming remembers when she was just known as Marilyn Louis, she was heading to class at Beverly Hills High School when a man was caught following her in a big black car. He told her, "You ought to be in pictures." She, of course, ignored this advance but he soon turned up at her home and eventually became her agent!
At just 19 years old, Fleming was awarded a six-month contract under the new name Rhonda Fleming. She actually
recalls
one of her films where Alfred Hitchcock wanted her to play a nymphomaniac in
Spellbound
(1945). "I rushed home, and my mother and I looked up 'nymphomaniac' in the dictionary," she remembers. "We were both shocked."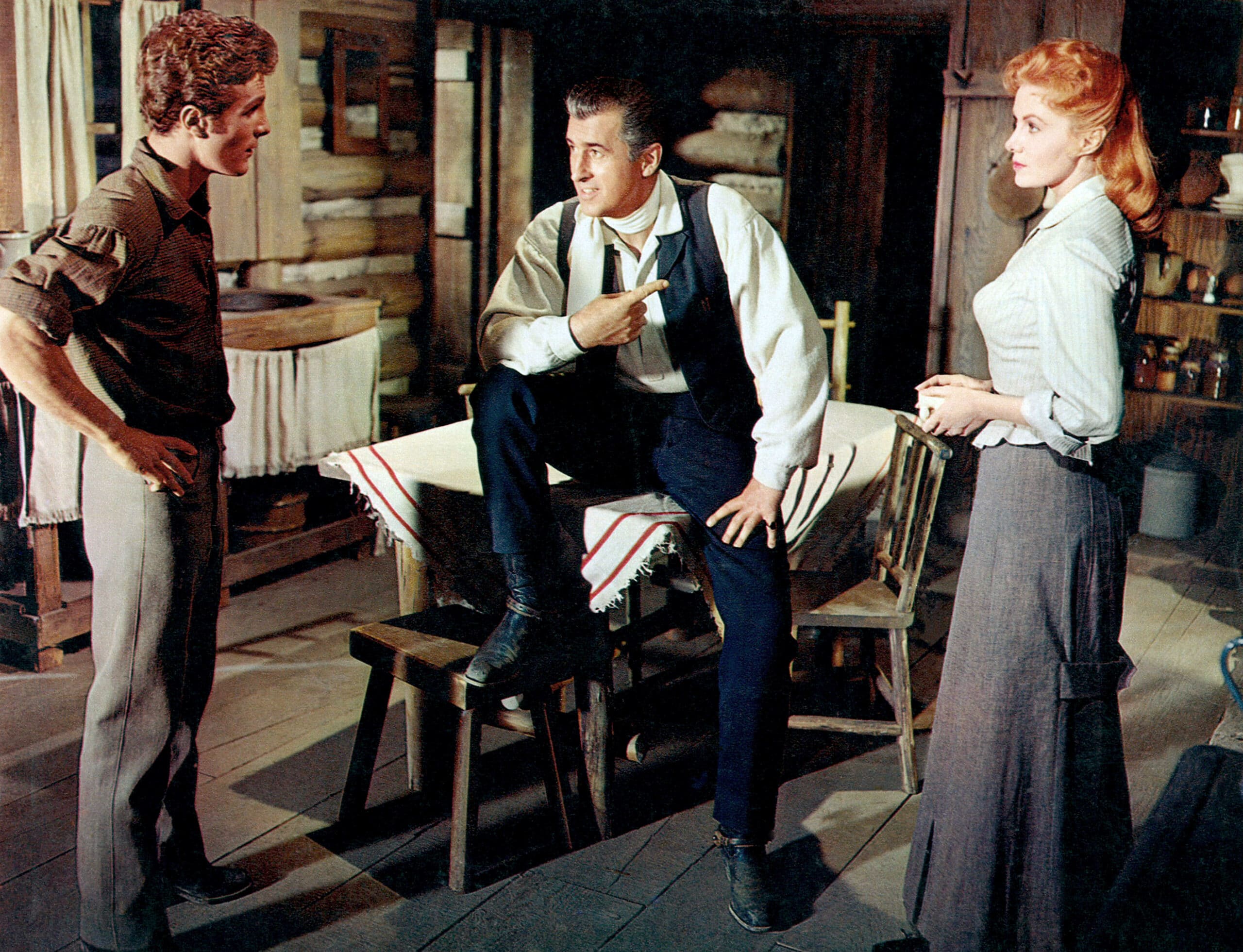 Of course, her earlier films would lead to more success down the line. What would follow includes Abilene Town, Out of the Past, and Adventure Island. Some of her more unforgettable films are The Eagle and the Hawk, The Last Outpost, Little Egypt, The Killer Is Loose, Slightly Scarlet, Crosswinds, Pony Express, Inferno, Those Redheads from Seattle, Yankee Pasha, and Gun Glory. Rest in peace to such a memorable and talented actress.