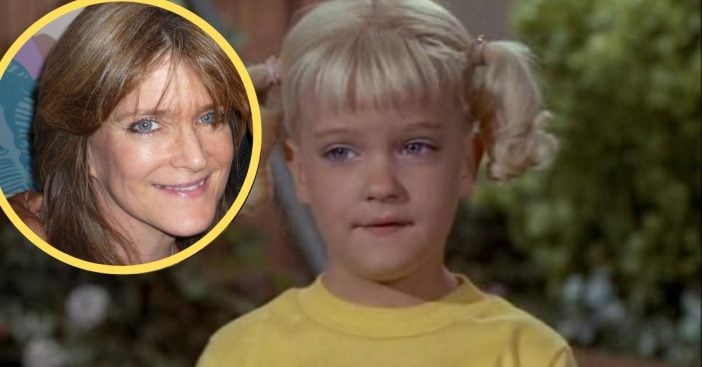 The story of a lovely lady with three lovely girls would be incomplete without said girls. Becoming a TV family meant a lot of cast members felt like an extended family. Rounding off part of this very Brady bunch was Susan Olsen as Cindy, youngest of the Brady daughters. What did she do after leaving this famous family?
Born on August 14, 1961, Olsen spent five years of her life with The Brady Bunch, from 1969 to 1974. In a way, she'd only just started her life in Santa Monica, California before she started acting in earnest. Before The Brady Bunch, she had smaller roles in Gunsmoke and even an Elvis Presley movie. Her brother, meanwhile, also got into acting, landing his biggest role in 1956 in The Man Who Knew Too Much. Before even turning eight, Olsen then found herself cast as Cindy in The Brady Bunch.
Life after Cindy Brady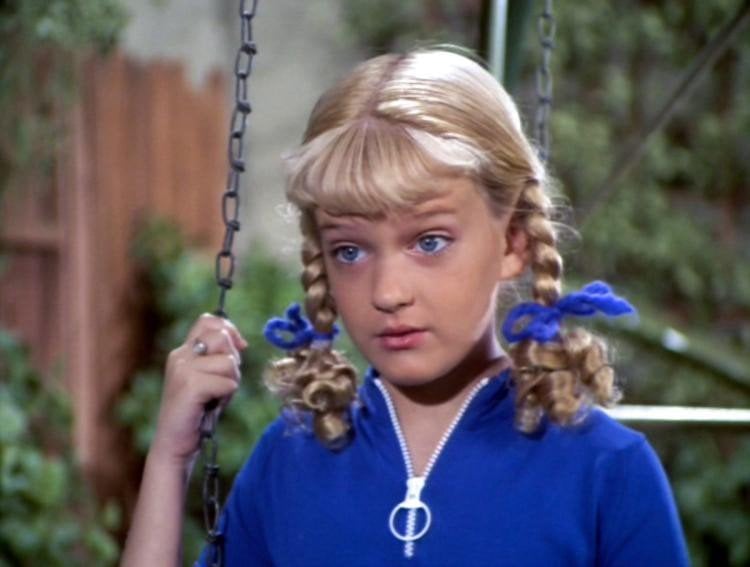 Soon, A Brady Bunch came to an end, though Olsen did not part ways with the show completely. Indeed, with the exception of A Very Brady Christmas, she was in all Brady-related specials and reunion movies. However, she also took on unrelated jobs. Time on the sitcom projected her image as a lovable kid around the country, so as a teen she became a spokesperson for the Sindy doll made by Marx Toys. She still had a whole life ahead of her outside of what The Brandy Bunch granted, and so Olsen went on to pursue more professional development.
RELATED: The Cast Of 'The Brady Bunch' Then And Now 2021
As a young adult, she studied graphic design and stepped into that business. Continuing to flex her entertainment muscles, she also co-wrote and co-hosted a radio talk show with comedian Allan Havey. The '90s and onward really saw Olsen immerse herself in the film and TV scene in earnest again. Though, not the way some people thought. A miscommunication made fans believe she got involved with adult films; reportedly, she did, but only to provide space ship sound effects.
What does Susan Olsen do for a living?
https://www.instagram.com/p/Bwqbj7UneTU/?utm_source=ig_web_copy_link
Over the years, Susan Olsen cultivated her talents in all fields of the arts. She was one of but a few who participated in Art with an Agenda: An Exhibit Inspired by Kelly Thomas. Her art piece, "Still Life" made a profound statement about the circumstances behind homeless, mentally disabled man Kelly Thomas. She's spoken about social issues before directly and indirectly on various sides of different debates. She reportedly penned an open letter to Robert Reed, who played the Brady patriarch and remained in the closet his whole life. Her letter reportedly voiced support for him and the right to love as he wished and mourned that he "never make peace with himself." But then she reportedly voiced profane comments at actor-writer Leon Acord, even incorporating slurs. As a result, LA Talk Radio "severed our ties" with an unnamed host.
https://www.instagram.com/p/B013OnhgtRF/?utm_source=ig_web_copy_link
Outside the world of political debate, Olsen is also the mother of Michael Markwell, whom she is very protective of and typically does not share much about. On August 6, 2019, she made an exception to that rule and shared a video on Instagram where the 23-year-old shows off his rockstar musical skills. She has a lot she feels grateful for: her son and her time on the show. However, that wasn't always the case. Only in the present can she appreciate what she did on The Brady Bunch. She mused, "I say in order to have immortality, you have to have a soul and the soul is love. And I think that the love that was shown on the show, it was genuine between all of us cast members and I think people pick up on that." However, she also confessed, "I never thought I would say this because when I was younger I was very rebellious and I really hated the fact that I was in such a wholesome show with American values and family values. But guess what – now I'm so proud of that."
dyr_similar slug="stories"]