Updated: 10/30/2020
You may remember watching Elvira, Mistress of the Dark, on Elvira's Movie Macabre each week. Elvira was played by Cassandra Peterson and you won't believe what she looks like in real life! Cassandra has admitted in the past that she always loved the horror movie genre. When she was a kid, she would much rather play with horror-themed toys instead of Barbies. Later, she worked as a go-go dancer before she started working as an actress.
In the early '70s, Cassandra moved to Italy and was a part of an Italian band called The Snails. She met up with a movie producer and started her acting career in a small film called Roma. She also toured with the comedy/musical act Mammas Boys in the United States. Of course, her career really took off when she was cast as Elvira in 1981. Even though she was only on the original series as Elvira for several years, her character has remained beloved by many.
Learn what Cassandra Peterson is up to now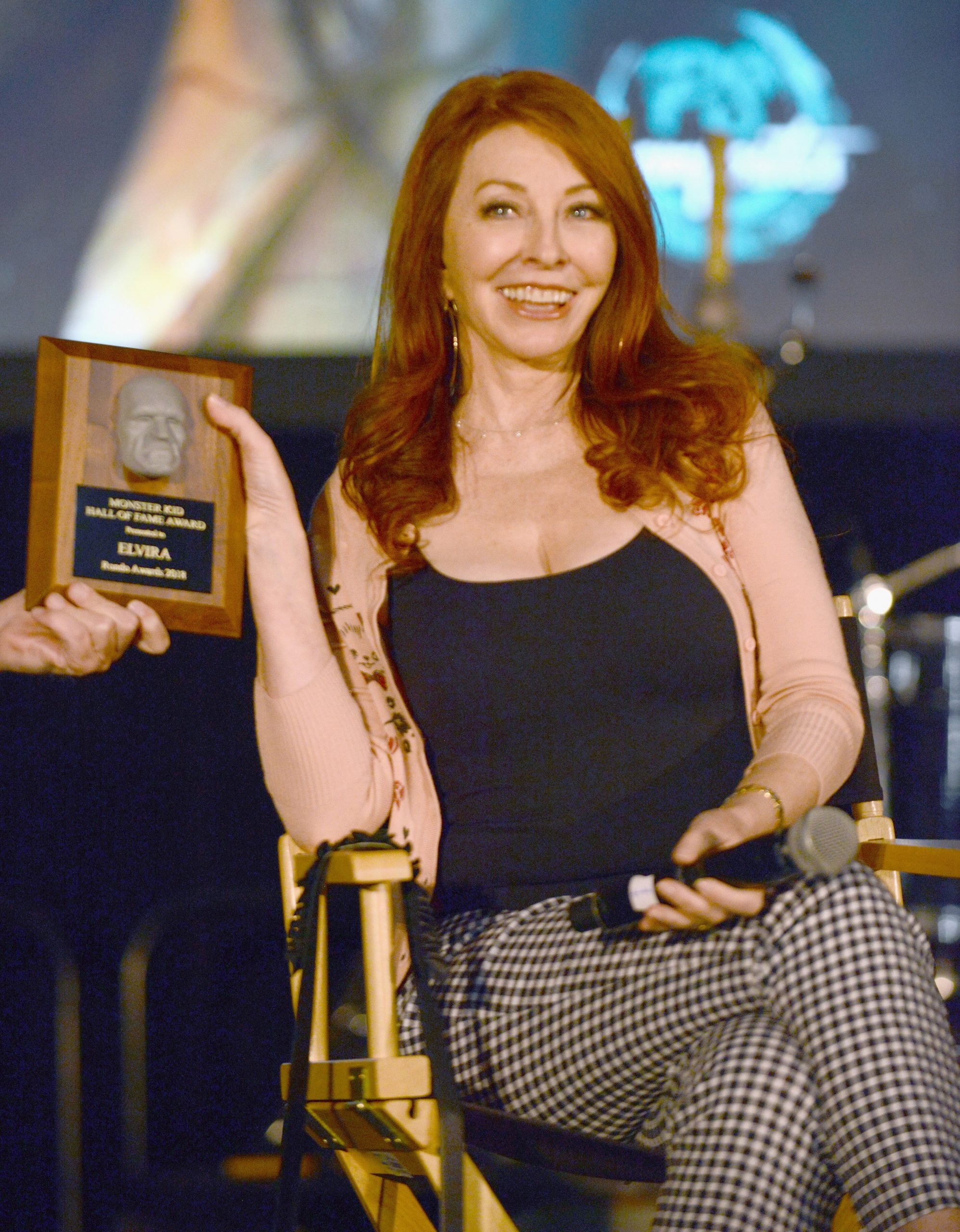 So, what has she been up to in recent years? In 2014, Cassandra graced our television screens again as Elvira in 13 Nights of Elvira.
RELATED: Elvira Revealed She May Do A 'Mistress Of The Dark' Sequel
According to IMDb, the summary was, "Break out the crucifix, get some garlic, and say your prayers cause Elvira's coming for a visit. This October the Mistress of the Dark, herself, is digging up some awful-er-awesome movies for 13 Nights of Elvira! Elvira takes on some of the best of the worst modern B movies like Puppet Master, Cannibal Women in the Avocado Jungle of Death, and Evil Bong and skewers them in the sexy, spooky way that only she can."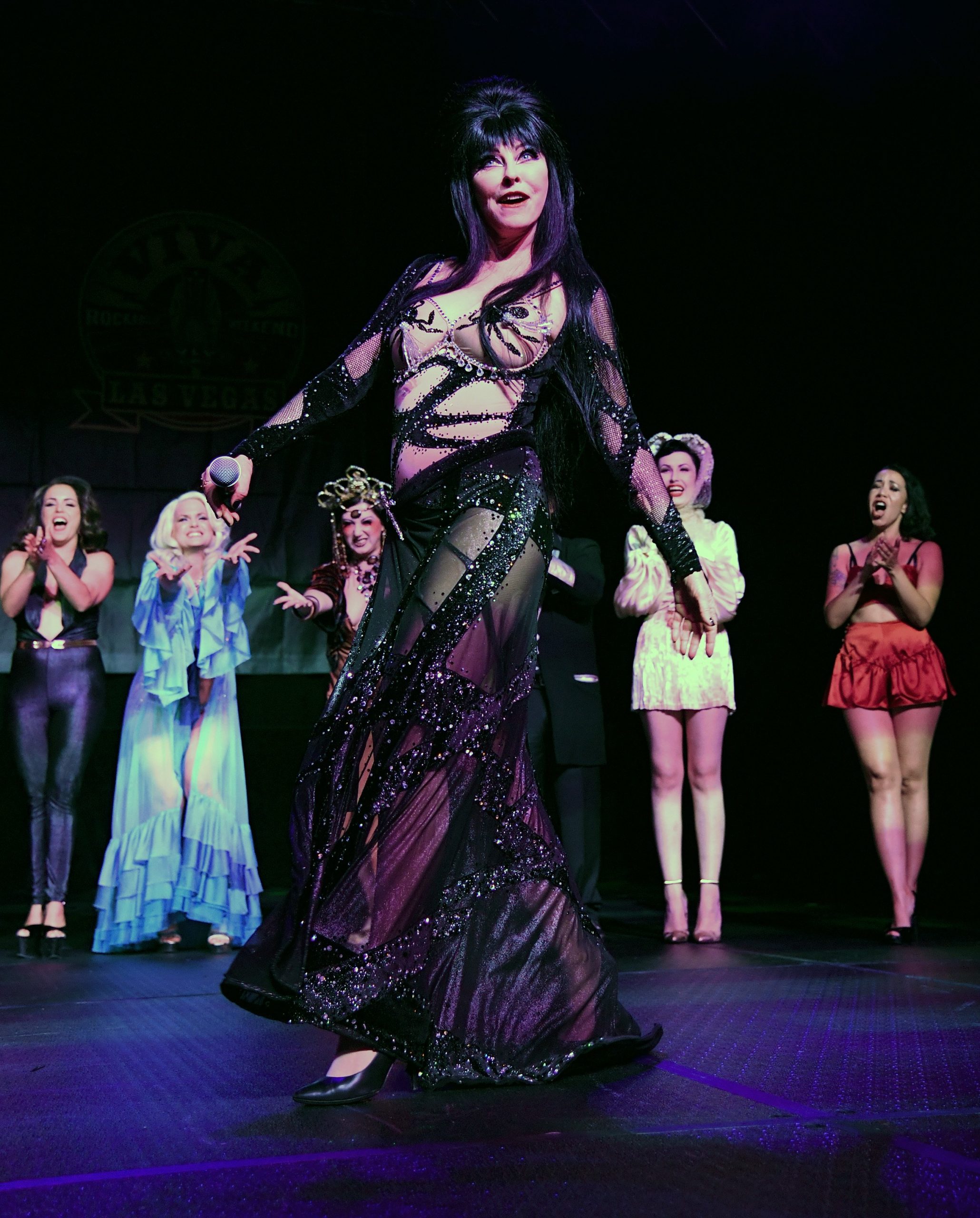 Since then, Cassandra mostly does voice work. She has lent the voice of Elvira to several video games in recent years including Call of Duty: Infinite Warfare and the film Scooby-Doo: Return to Zombie Island. She also voiced several characters in Teenage Mutant Ninja Turtles television series short. If you have young children or grandchildren, have you recognized her voice in any of these movies or games?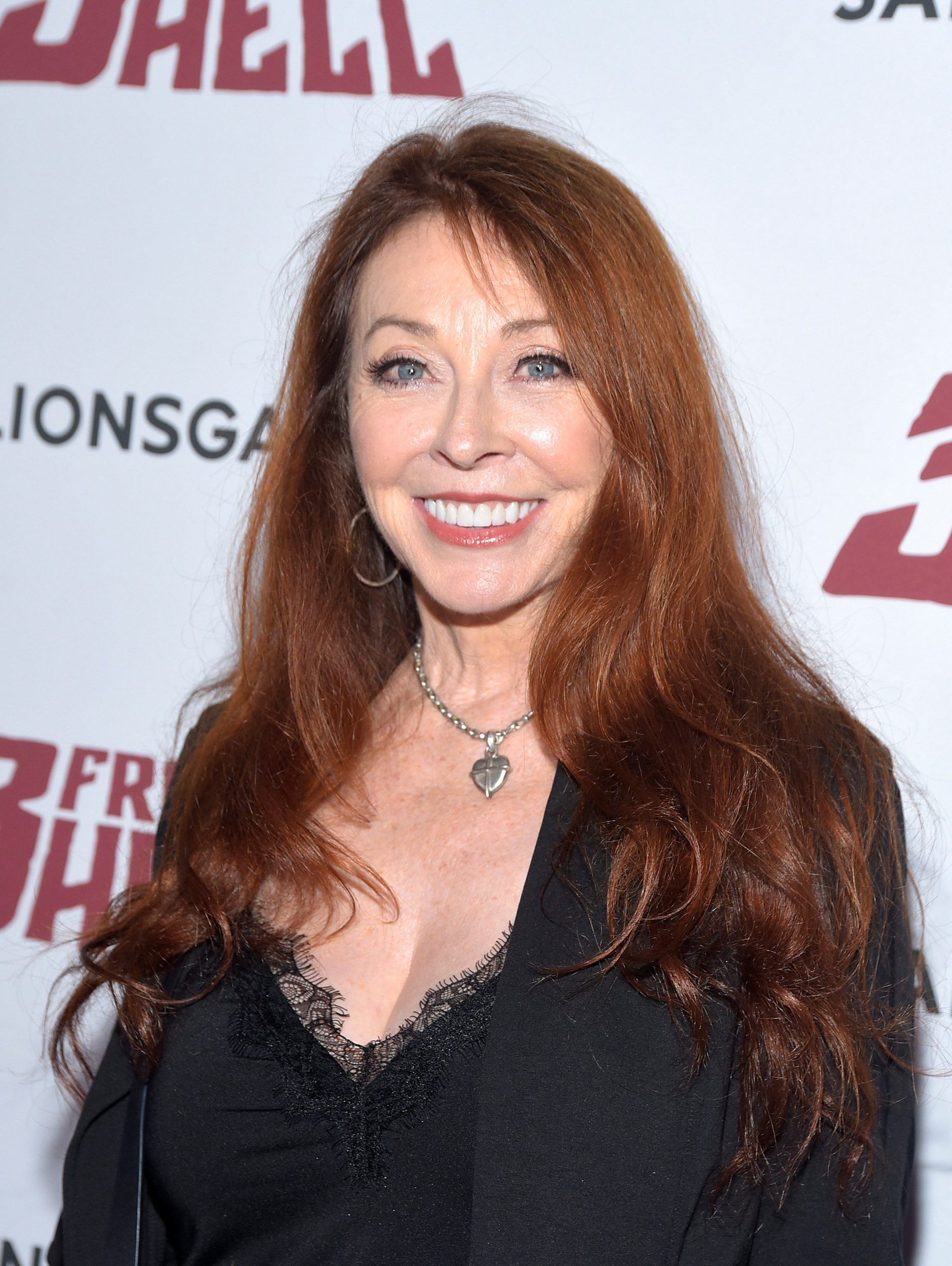 What do you think of Elvira and Cassandra? It seems she has had a very interesting life! It is crazy how she looks nothing like Elvira in real life. Reminisce and watch the best of Elvira below: 
Remember daytime horror soap opera Dark Shadows? Here's what happened to actor Jonathan Frid, who played vampire Barnabas Collins (EXCLUSIVE)